The 1st Raleigh Newcomers' Summer Social with The Real-Tour Experience presented by Alison W. of The W Group was a huge success, and we can't stop thinking about it. If you were able to attend, here is a nice recap from our evening at V Pizza in Cary.
If you weren't able to attend, don't worry. Alison, Megan, and the whole NC Eat & Play team are already working on our next ones.
Since meeting and getting to grow both a friendship and partnership with Alison, NC Eat & Play's Chief Curator, Megan knows firsthand how passionate she is about helping newcomers. Alison has been wanting to have an event like this for a while. She's always dreamed of bringing newcomers together with food and fun and help them make new connections with other newcomers.
Well, guys, mission accomplished. One amazing event down, and we're ready to bring on more. Alison has tapped into something we can't wait to explore more!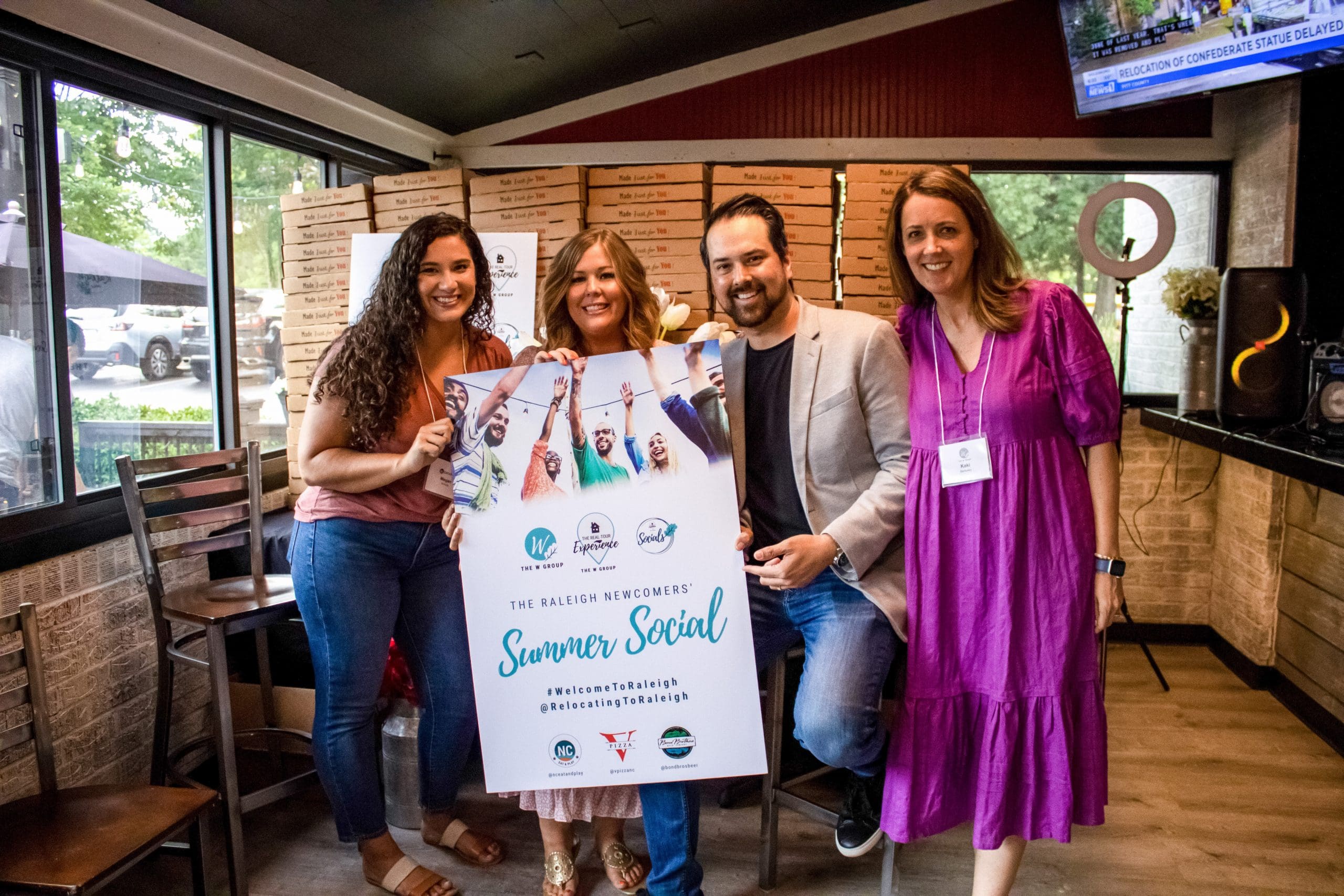 And if you remember, it was kind of a rain-guessing game all day.
Will it rain? Will it stop raining? Will it stop in time? Will everything be soaked?
Thank goodness for our newcomers' guardian angel, V Pizza North Carolina owner, Anthony Rapillo.
He didn't waste any time worrying. He and his team stayed focused on getting the Cary restaurant ready for a great evening.
As a newcomer himself, Anthony knew as well as anyone how important an event like this is. Born in New York, Anthony moved to Jacksonville, FL years ago, and then to Cary, NC in 2019 to open the restaurant of his dreams. He deeply appreciates every connection that he has made and understands the need to feel welcomed and comfortable in a new place.
By 6:30pm, after a day filled with rain showers, the sun broke out and newcomers filled up the restaurant and beautiful Tap Garden to the max.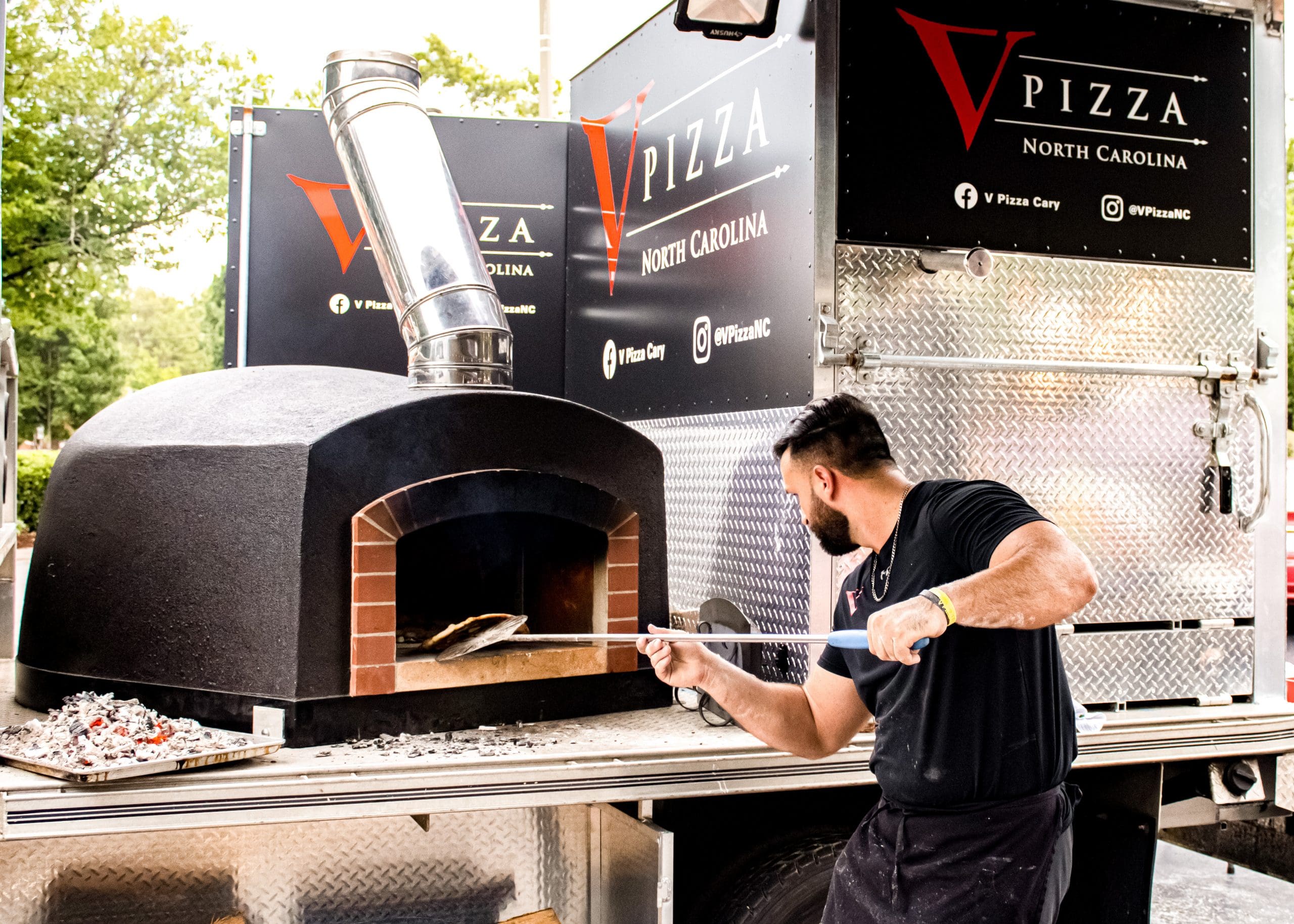 Big thank you to the whole team at V Pizza!
From their exceptional service and support leading up to the doors opening to the very last guests to leave, Anthony, Ryan, Beth, and the team provided newcomers with a real heartfelt welcome with wood-fired Neapolitan pizzas, roasted chicken-wings, and slap-somebody-please mac-n-cheese.
LOCAL BEER FOR THE WIN
We couldn't have gourmet pizzas and wings without ice-cold beer, right? Huge thanks to our friends from Bond Brothers Beer Company for pouring lots of LOCAL love all evening.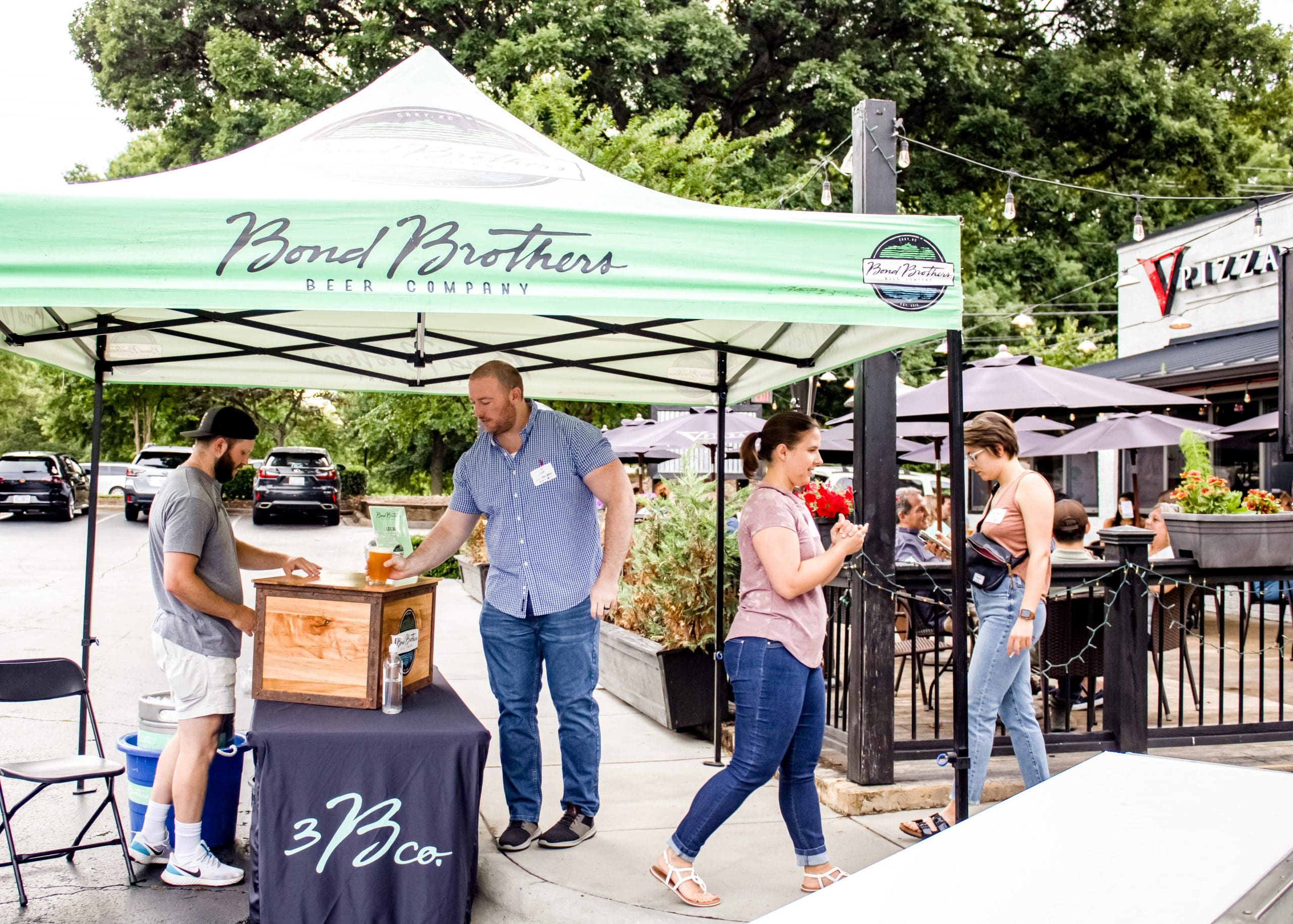 A night filled with new friendships and NC trivia games
What better way to get Raleigh Newcomers acquainted with their new home than with a fun round of trivia? The crowd had a great time putting their knowledge of North Carolina to the test and a few lucky guests won prizes for their efforts! We love handing out freebies almost as much as we love this beautiful state.
Between taking bites of fresh wood-fired pizzas and frantically writing down trivia answers, our newcomers were able to form new connections with other guests. When walking around the patio, we overheard countless conversations between newcomers that were thrilled to be forming connections and making friends. We had people approach us and message us to let us know they made new friends and to express their appreciation for our event. That's what this is all about.
Sure, Alison and Megan love parties. They appreciate good food. They enjoy freebies. But what they wholeheartedly embrace the most is helping people love their home. These events are just one way that we are working together to achieve that and we are looking forward to many more to come!
If you want to check out all the photos from this great evening, see Megan's Facebook Photo Album.