If you're traveling to Raleigh soon to scope out the area for your future home, you'll likely be looking for hotels that are close to RDU. Some potential newcomers choose to stay in the cheapest chain hotel that is as close to the airport as possible while others prefer accommodations that are more unique—ones that are locally owned and pay tribute to that city. While neither option is wrong, some newcomers might be surprised that boutique hotels are still affordable and will make your visit an even more immersive experience! Let us help you narrow down your options.
The Mayton Inn (Cary)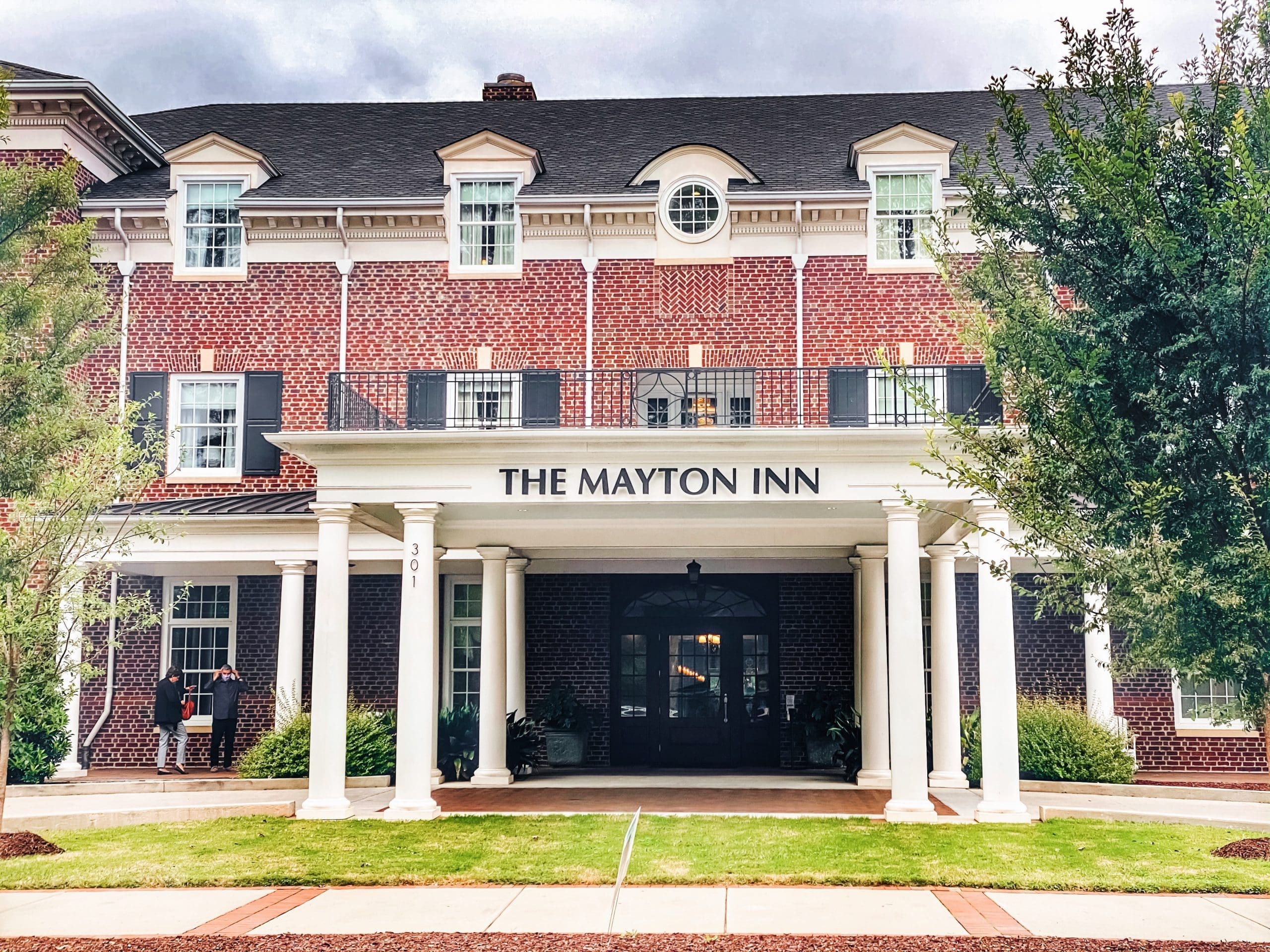 Located in the heart of Cary which is a lovely suburb of Raleigh, The Mayton is a beautiful boutique hotel with an elegant interior, charming restaurant and walking distance to downtown Cary. This hotel is only a 15 minute drive from the airport so if you're on the hunt for hotels close to RDU, this is a winner. Rooms start at $171 a night and you can purchase packages that include dining in the Verandah, their onsite restaurant. We highly recommend the breakfast and brunch.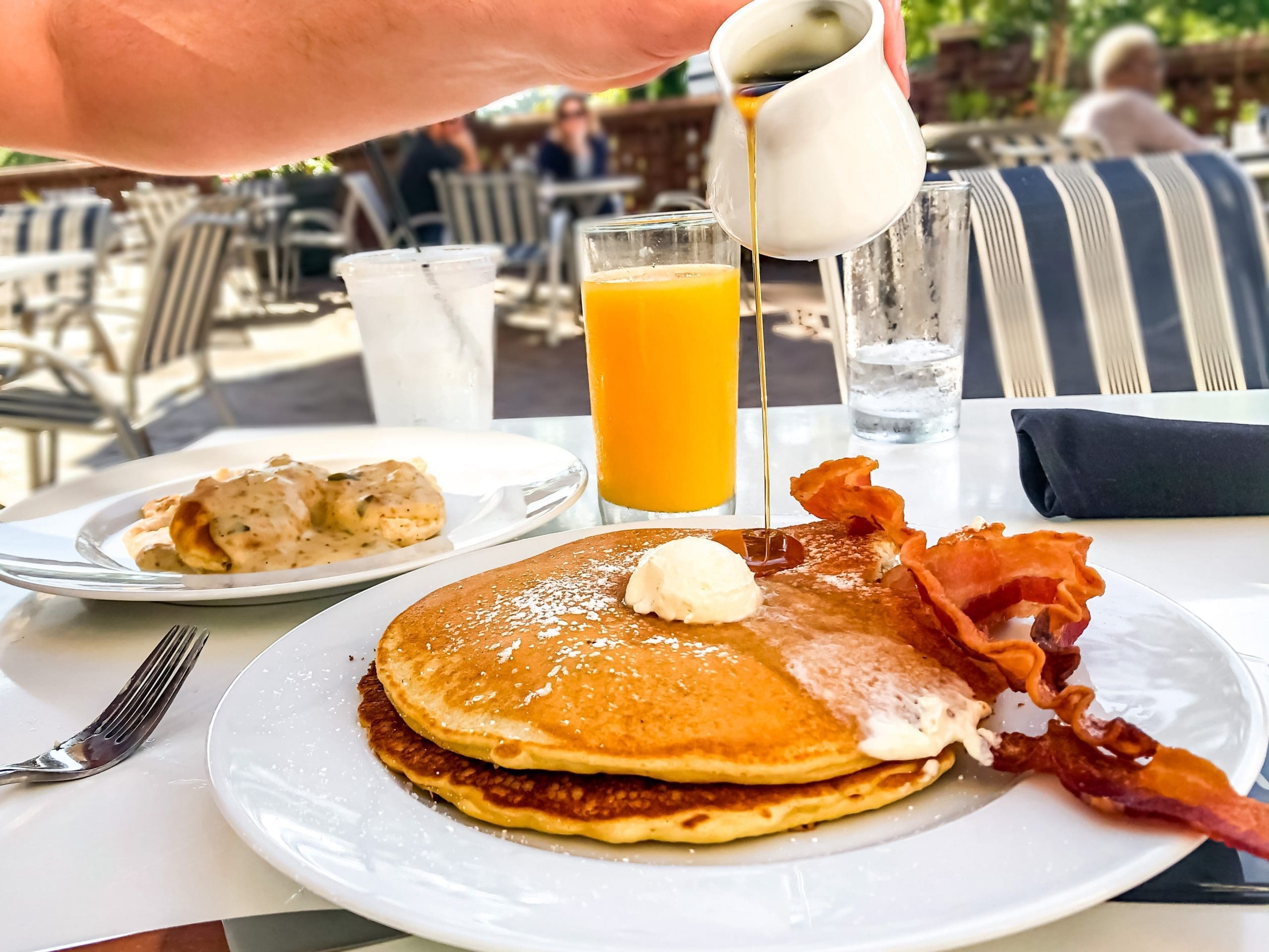 The hotel's central location means it is surrounded by great places to visit. Walk to the downtown Cary fountain to people watch. Across the street, MC restaurant is one of the best restaurants in the Triangle (our Real-Tour Experience partner Megan with NC Eat & Play says so!) and would be a great place to make reservations for a date night.
View this post on Instagram

If you're looking for more casual options, walk over to Chatham Street to try one of the restaurants there, making sure to finish with an ice cream cone from FRESH Local Ice Cream.
The Longleaf Hotel (Raleigh)
View this post on Instagram

Located in downtown Raleigh and an 18 minute drive from RDU, Longleaf is a modern hotel that was once a 1960's motel. It has been renovated to reflect the vibe of Raleigh while maintaining the mid-century details of the original structure.
The lounge is a local hangout that serves cocktails, wines, local beers and snacks.
Across the street, Mulino Italian Kitchen is a Raleigh favorite for Italian food served in a beautiful space (poolside patio, anyone?).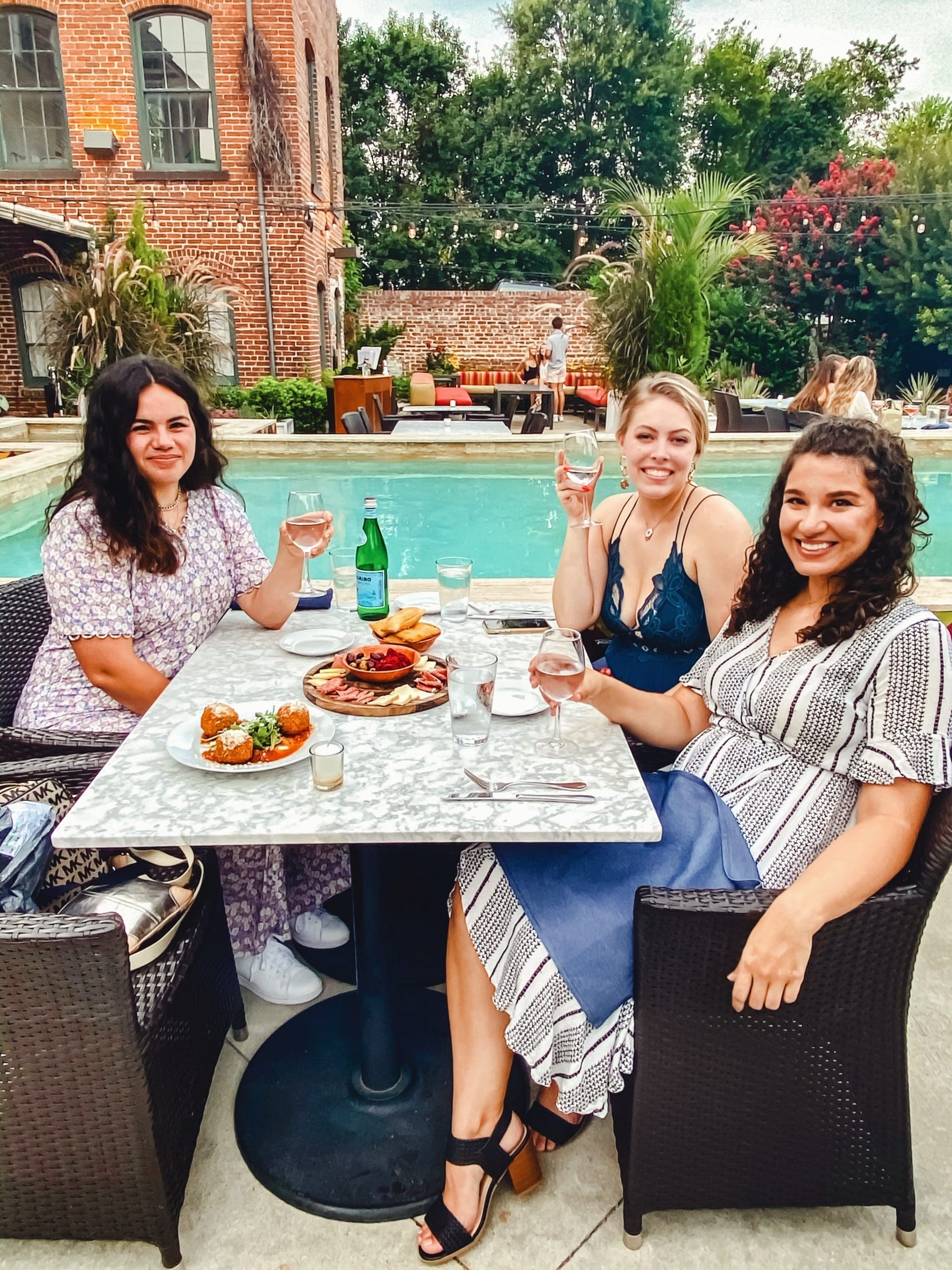 Less than 10 minutes of walking will also bring you to Glenwood Ave which is lined with restaurants, bars, and breweries. Standard pricing starts at around $130 a night, making it an affordable option for those that want to be immersed in the Raleigh scene. If you are hoping to find hotels close to RDU and the heart of Raleigh, look no further.
Guest House (Raleigh)
View this post on Instagram

A quaint 8-bedroom home with the Raleigh skyline peeking over it, Guest House is a cozy option for newcomers hoping to relax and feel at home. In addition to being simply adorable, the building has a really neat story. It housed Raleigh's first Black mailman and his family in the 1880's. In 2016, it was set to be demolished but was saved and moved 6 blocks by the current owners who then turned it into Raleigh's first boutique hotel.
This hotel averages a 22 minute drive from RDU and standard rates begin at $199 a night. It is an excellent option for those that want a more intimate stay during their visit.
A three minute walk will bring you to Transfer Co. Food Hall, a modern food court style building that houses local, delicious restaurants. Less than ten minutes of walking will bring you to many more restaurants and shopping as well as Moore Square Park— a lovely green space with a view of downtown.

The Durham Hotel (Durham)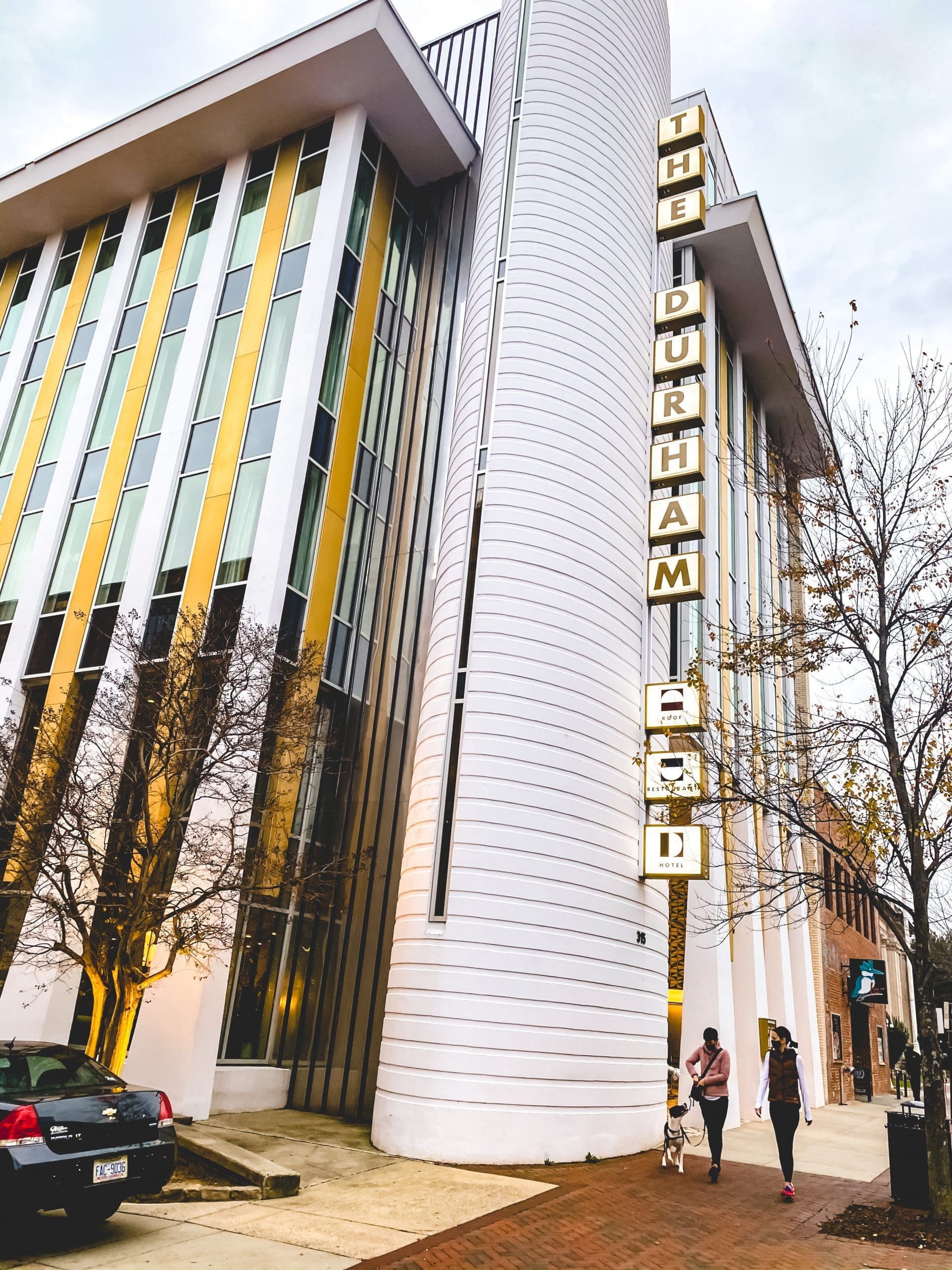 Durham is a city full of culture, art and fantastic food. It's only fitting to stay in a hotel that aims to reflect that in every corner of its building. The Durham Hotel is a mid-century modern boutique hotel that uses locally created bedding, art, and more. It has captured the essence of Bull City! An 18 minute drive from RDU, this eclectic hotel has a New American restaurant, rooftop bar ( a popular gathering spot for locals), and a coffee shop. Standard rates start at about $176 a night.

The hotel on its own could keep you well-fed, but  you should still make time to explore the local food scene at one of the many restaurants around the corner. It is located right next to M Sushi, one of the most famous sushi restaurants in the Triangle. You can't go wrong with The Parlour for dessert before heading back to the hotel!