If you find yourself near the Banner Elk area, you must check out the Wilderness Run Alpine Coaster, a ride that reaches 27 miles per hour, winding through the mountains of North Carolina.
We stopped by on our most recent mountain trip, and it did not disappoint! It was good family fun for all levels of thrill seekers.
The Alpine Coaster is open seven days a week, rain or shine (barring a thunderstorm nearby). While not required, calling ahead for registered check-in time is highly recommended. We tried to stop by our first day in town but were sent away due to crowds. A registered check-in time guarantees you a spot in line.
We arrived at Wilderness Run Alpine Coaster the following day and were excited to conquer the mountain. Children 3 and older can ride the Alpine Coaster accompanied by an adult; you must be 16+ to ride solo.
The cool thing about these sleds is that you can completely control how fast you go and activate a hand break at any time. If you anticipate riding the break for a slower adventure, let the workers know so they can space out the people behind you to avoid slowing others down.
Each sled also has a camera mounted on the front that catches every scream and look of terror on riders' faces! The video can be purchased in the gift shop afterward.
Wilderness Run Alpine Coaster offers a ticket bundle that includes three consecutive rides. Pricing details for each age group can be found on their website.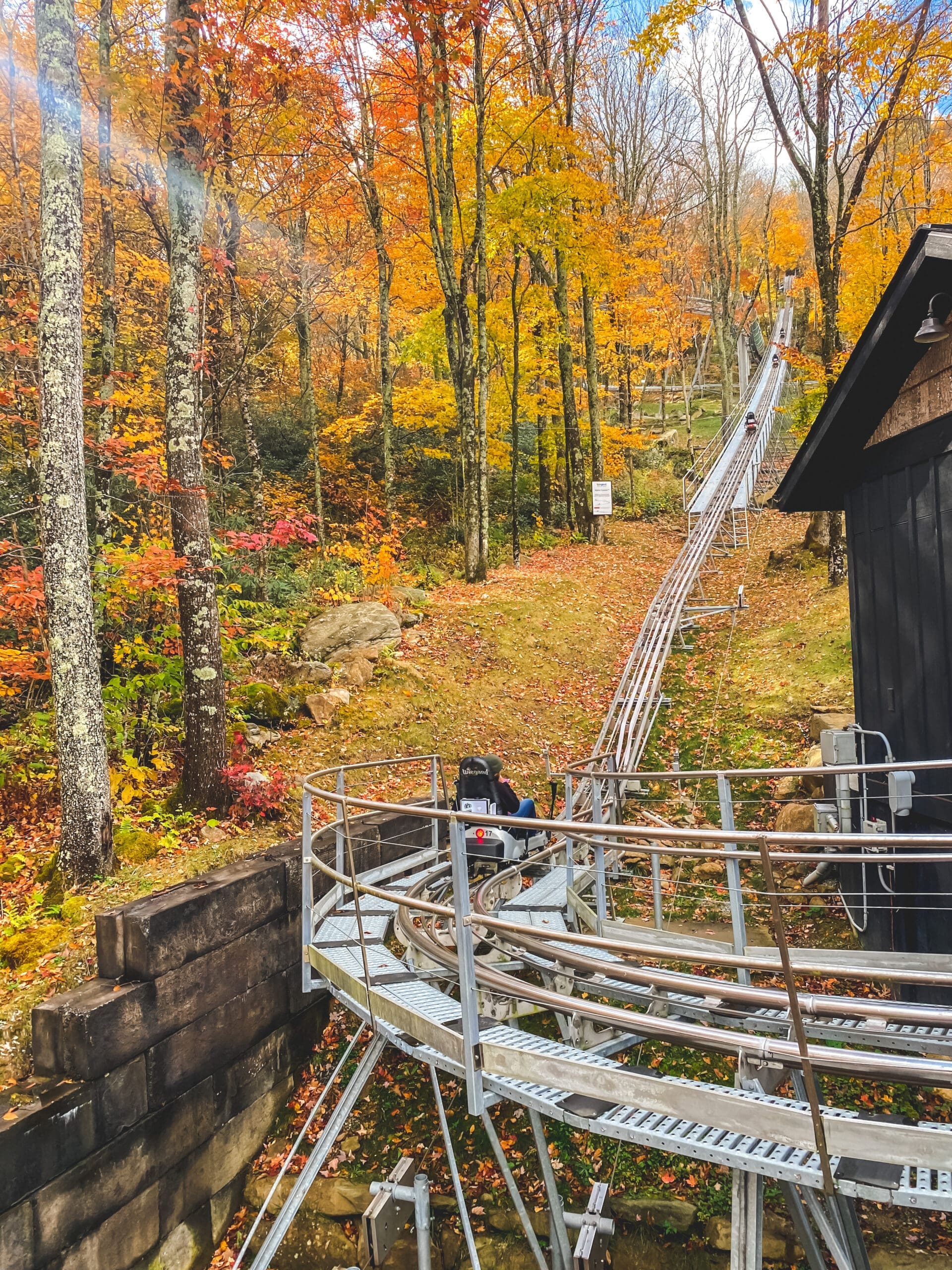 This was an incredible experience that I highly recommend to anyone. It combines two things I love, roller coasters and mountains, into one breathtaking adventure. We think it belongs on everyone's North Carolina bucket list, especially during the fall! The leaves are stunning. Go check it out next time you are near Banner Elk!