We recommend
The Carolina Wildlife Exhibit is a great place to learn about the animals in your own backyard. Dean enjoyed observing the animals in their habitats.
The Dinosaur Trail showcases the life-sized dinos kids can touch and climb on! There's also an area to dig for real marine fossils.
Spanning more than 80 acres in the Bull City, The Museum of Life and Science is an imaginative wonderland for guests of all ages. Admission is $23 per adult, $18 per child, and guests two and under are free. Although entry isn't free like a few of the other museums in the Triangle, it offers a one-of-a-kind experience that is worth the cost.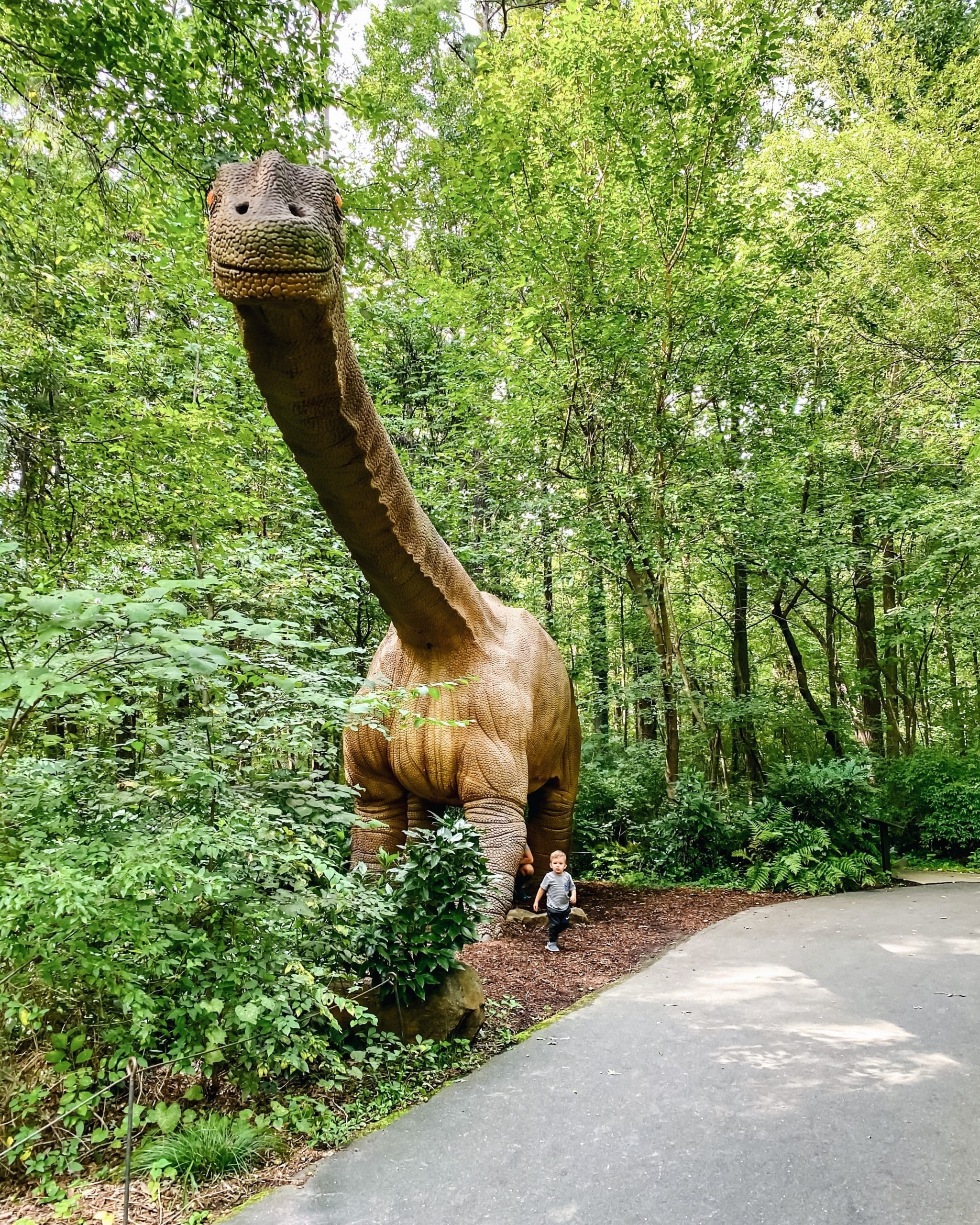 Inside The Museum of Life and Science
The museum is filled with themed rooms and hands-on activities that encourage visitors to see the world through a new lens. Children are able to build and experiment with various exhibits while learning about weather, gravity, and more.
Visitors are invited to learn more about the world's animals through live animal exhibits. From a butterfly house to aquariums, the museum gives everyone an opportunity to have an up-close experience.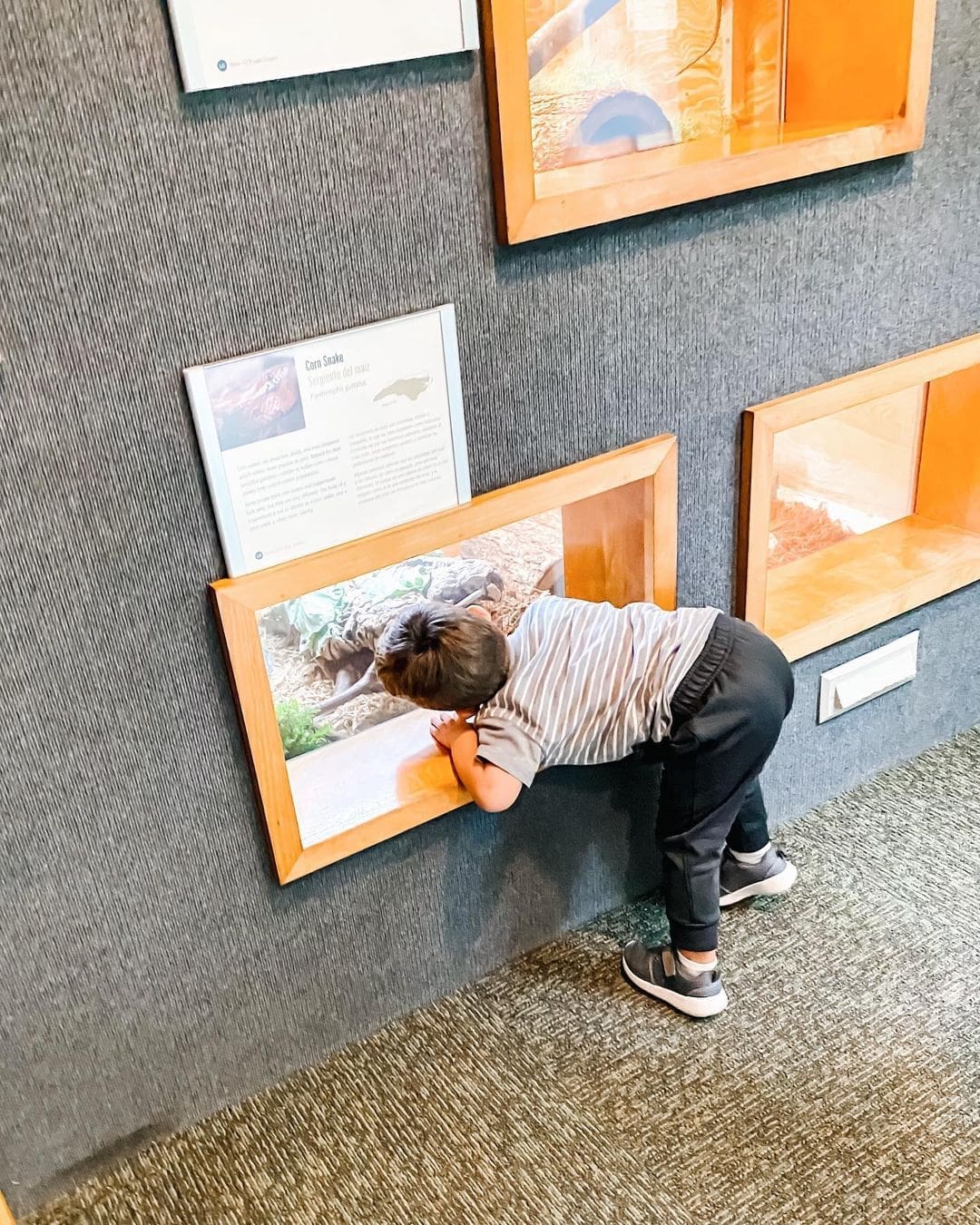 Outside the Museum of Life and Science
After exploring the expansive indoor exhibits, guests can venture outside to discover even more activities and views. A stroller is recommended for those with little walkers as the trails are long and can be tiring.

Children enjoy the nature walk while looking for large life-like dinosaurs—some even allowing them to climb on top. There are also live animals to be seen, a train to ride, music to be made, and artifacts to be dug up.
The museum is a great way to spend a day with family and is sure to provide a fun time and important lessons! The Raleigh-Durham area has many opportunities for families and children to explore together!