Marsh Cruises specializes in custom cruise experiences in the Swansboro and Emerald Isle area of North Carolina. Our family was invited to join Captain Darryl Marsh on his 24 ft. BayRyder Skiff for a completely unique adventure through the salt marshes and backwaters.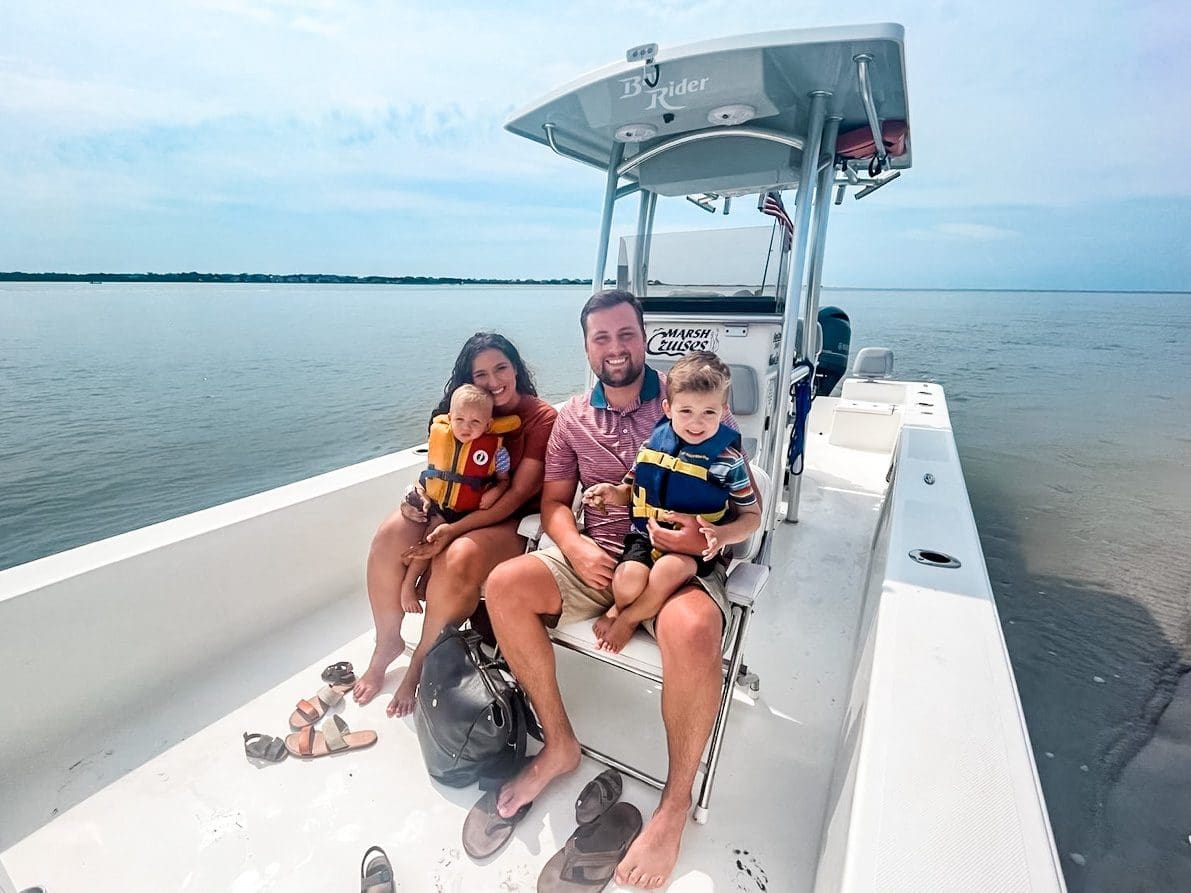 We arrived early at Hammocks Beach State Park and met up with the Captain at the docks. After a quick bathroom pit stop (There's only a bucket to use out on the water) the tides were low and we were ready to set off.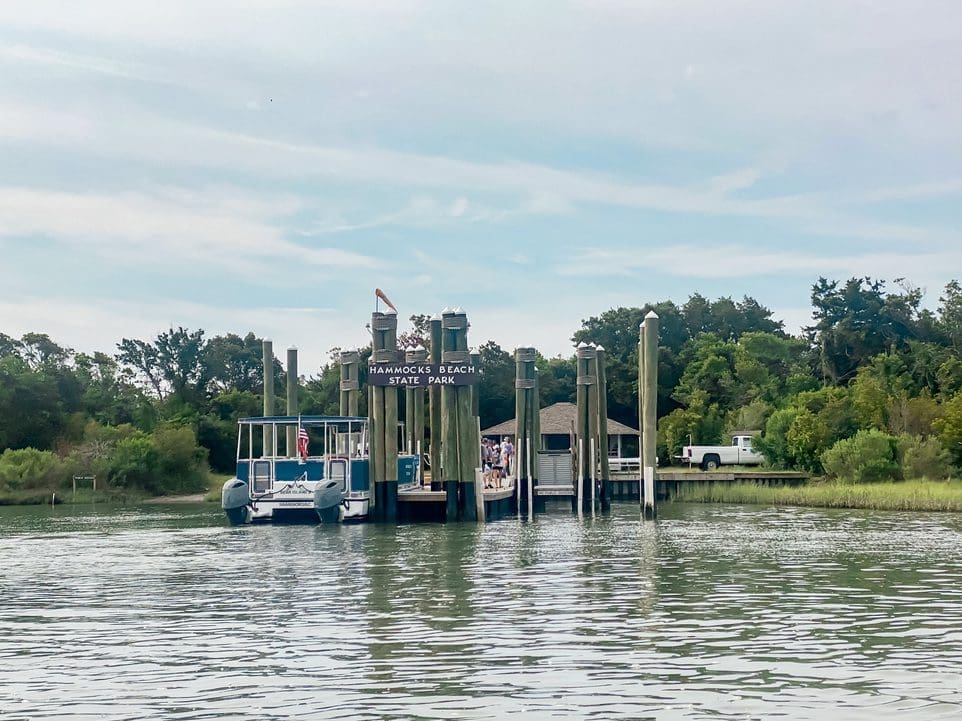 It is important to get going during low tide, so that the waters are navigable and sandbars avoidable.
We were sitting up front, the perfect spot to take in the wind, salty spray, and coastal views of Swansboro. The boys loved holding on tight as we snaked around curves, through the tall reeds of the marsh.
It was the perfect amount of thrill while still feeling safe and secure. Captain Darryl is very careful and has an immense knowledge of the waters. The boys were wearing PFDs and ours were stowed onboard close by.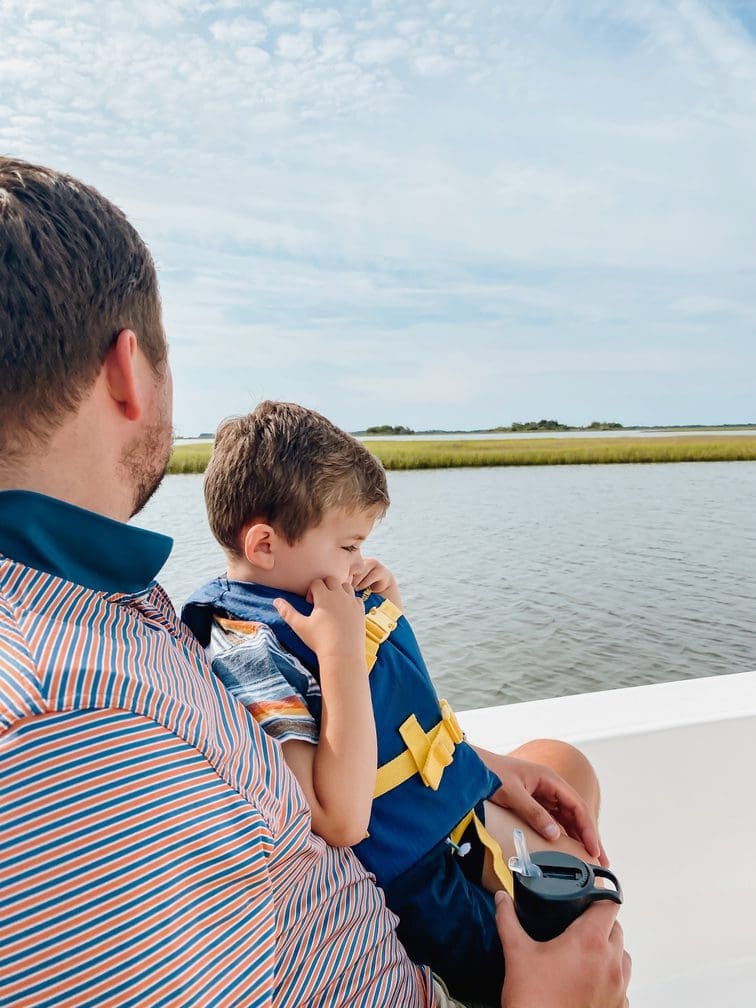 Captain Darryl was also very experienced, having traveled the backwaters since he was a kid. He provided us with plenty of interesting facts and commentary of the passing scenery. Some of the highlights he pointed out were the Inter-coastal Waterway, inlets to the Atlantic Ocean, and Bear Island.
Bear Island is one of the coolest spots in the state, that I am planning on visiting soon. It is a 4 mile stretch of beaches and campgrounds only accessible by boat, ferry, or kayak. I would love to take my kayak for an overnight camping trip!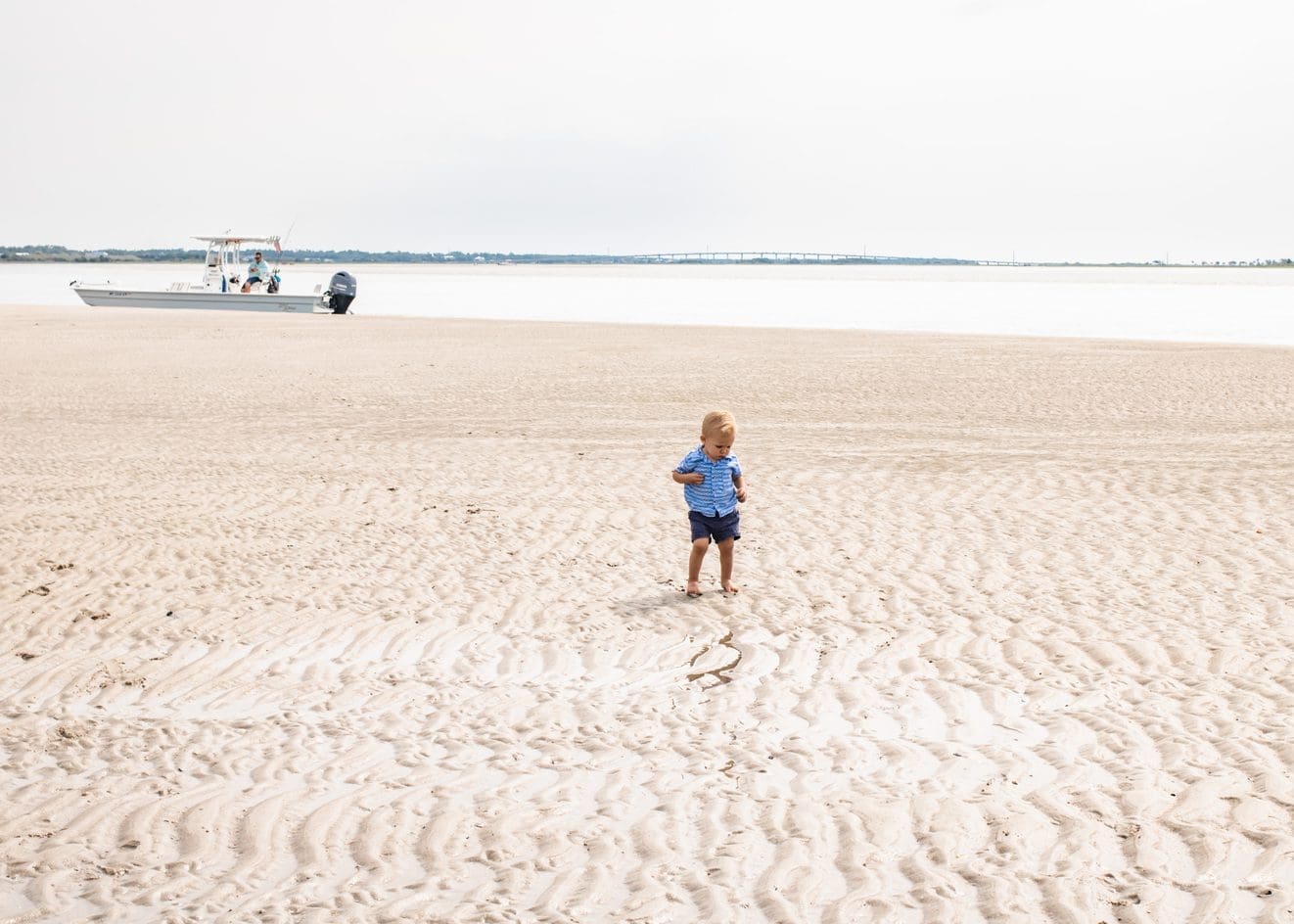 The highlight of our Marsh Cruise was definitely the sand dollar hunt! We arrived at the perfect spot for sand dollars, a area of beach that was close enough to the inlets that it collects hundreds of them. The water was also low enough that we were able to comfortably wade through for lengths at a time.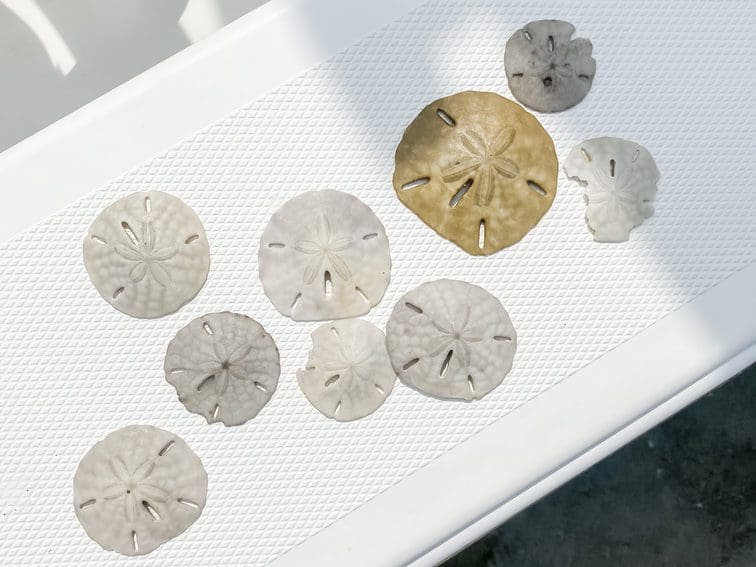 Dean loved looking for the small white circles, and reaching down through the clear water to retrieve them in the sand. He even found a vertebrae from a small shark! In the 30 minutes we were searching, we collected around 12 sand dollars, and were able to take them home with us.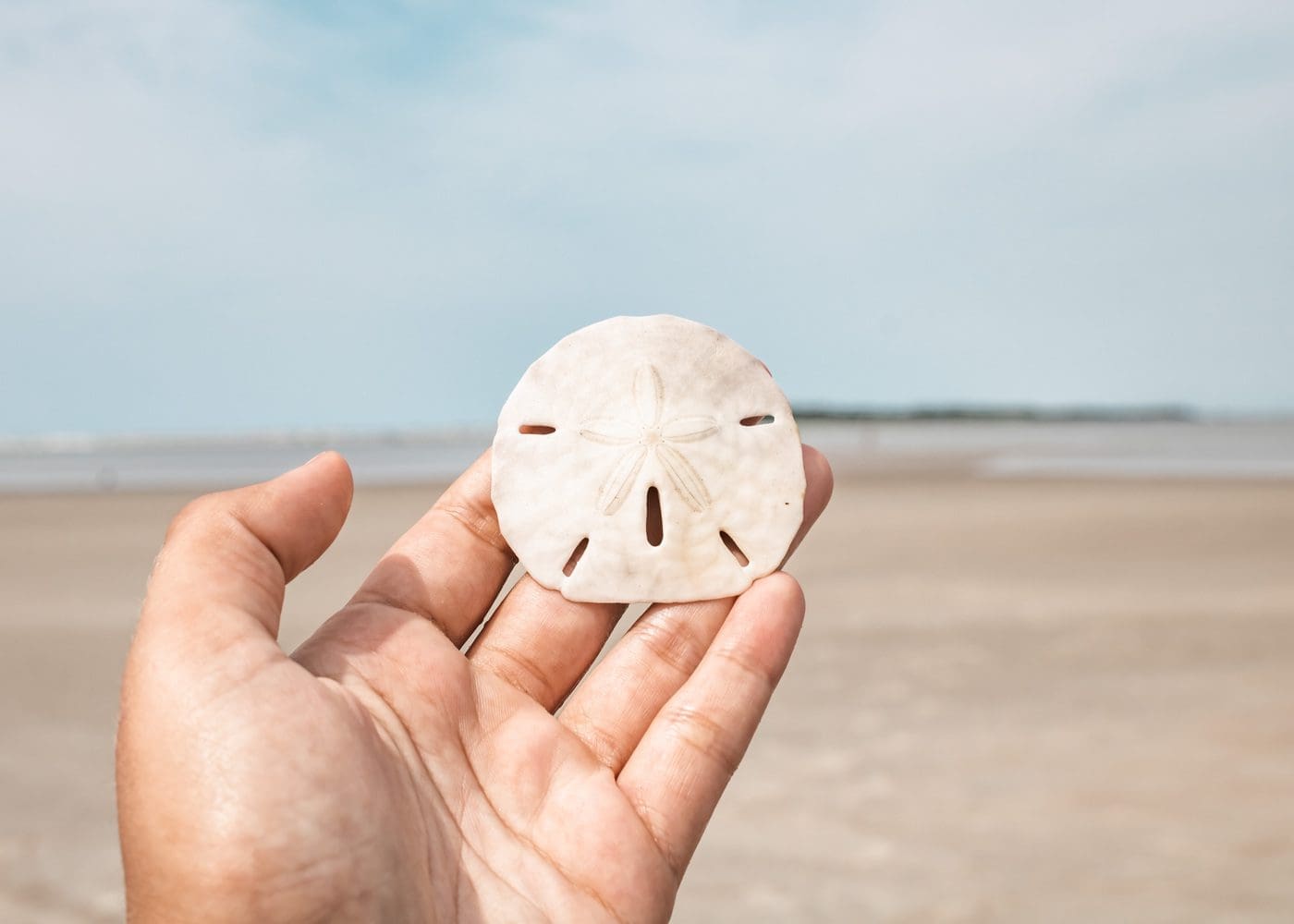 This is a once in a lifetime coastal experience that you cannot afford to miss out on! Marsh Cruises offers both scenic and shelling adventure packages. The shelling adventure includes stops for shells, shark teeth, and sand dollars as well as trolling for fish using the cast net. Pricing and details can be found on the Marsh Cruises website.
Captain Darryl is a US Coast Guard Certified Captain and a fun guy to be around. He was extremely likable and professional, and even brings his dog (First mate Buxton) aboard for some of the adventures. We were sure to tip him well for our incredible coastal excursion he helped make happen. Call today to book your very own Marsh Cruise!