We were recently invited on a behind the scenes tour of Charlotte Motor Speedway, the one of a kind motorsports complex located in Concord, NC.
Charlotte Motor Speedway is home to NASCAR races such as the Coca-Cola 600 on their quad oval track. It also hosts the Bank of America Roval 400 on it's road course "roval". The zMAX Dragway and Dirt Track provide fun races for fans to enjoy as well.
I'm not the world's biggest racing fan, but have a respect for the sport and recognize its influence in North Carolina culture. You can read more about racing's legacy in the state here.
Touring Charlotte Motor Speedway
The one hour tour began by leaving the gift shop in a large passenger van. Our tour guide was friendly and knowledgeable, answering the many questions we had.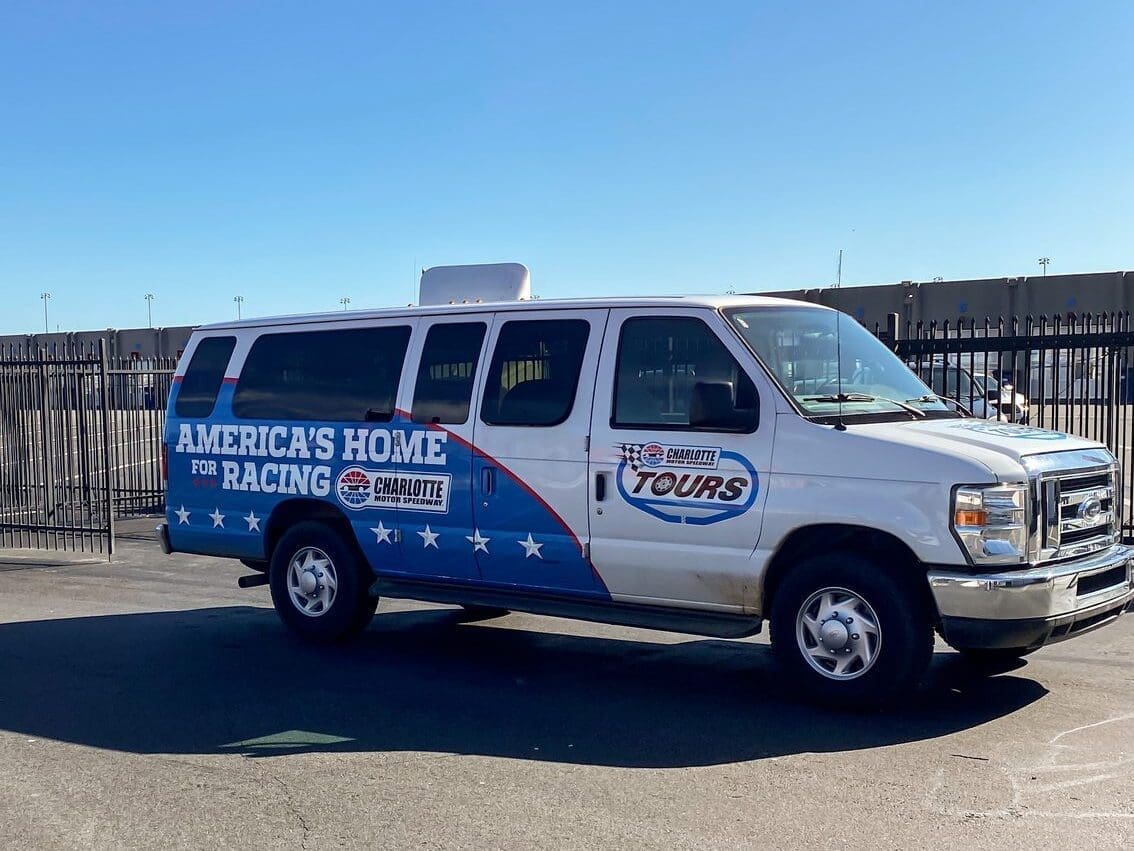 Our first stop was the zMAX Dragway, which was the first of only two four lane concrete drag strips constructed in the country. Our guide even reenacted a drag race by taking the van "pedal to the metal" down the Dragway, albeit much slower than the racers experience.
Next we drove by the Dirt Track, which holds everything from monster truck shows, to motocross, to rally cars. The inner Dad in me couldn't help but admire the grass they were growing on the dirt. Our guide explained this was a way to protect the track and prepare it for race season.
Our final stop was the Quad oval, which is without a doubt the main attraction of Charlotte Motor Speedway. We got out of the van so we could admire it's banked turns and massive size up close and personal. Within the main oval is also a short oval and "roval" that host their own events.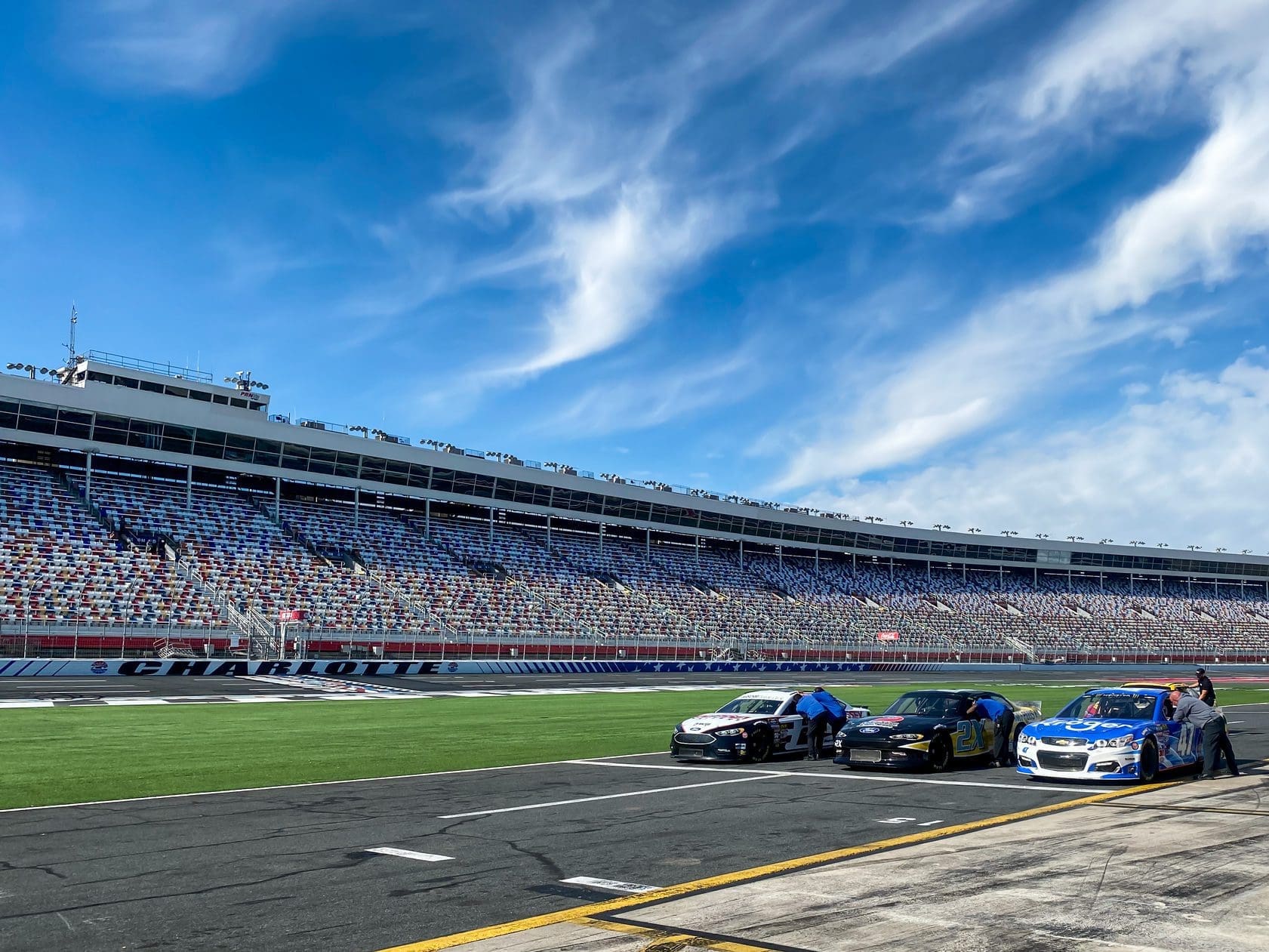 We entered the winners circle where racers pose for a picture with their vehicles and even got to see some cars in action on the track.
It was amazing to see the cars speed by, taking the 24 degree turns with ease. One such turn that our guide pointed out was included in the movie "Taladega Nights" starring Will Ferrell. If you are like me and love the movie, you will remember the point when Rick Bobby thinks he is on fire and rips his clothes off while running across the track.
All in all, we highly recommend a tour of Charlotte Motor Speedway for the casual and hardcore racing fans alike. It was the perfect way to get to learn more about the sport and experience such an iconic part of the state's history. Maybe next time we'll get to experience it on race day!