We recently stayed at Heavenly Heights, a 5 bedroom/4Bathroom cabin 25 mins from Asheville and loved every second of it!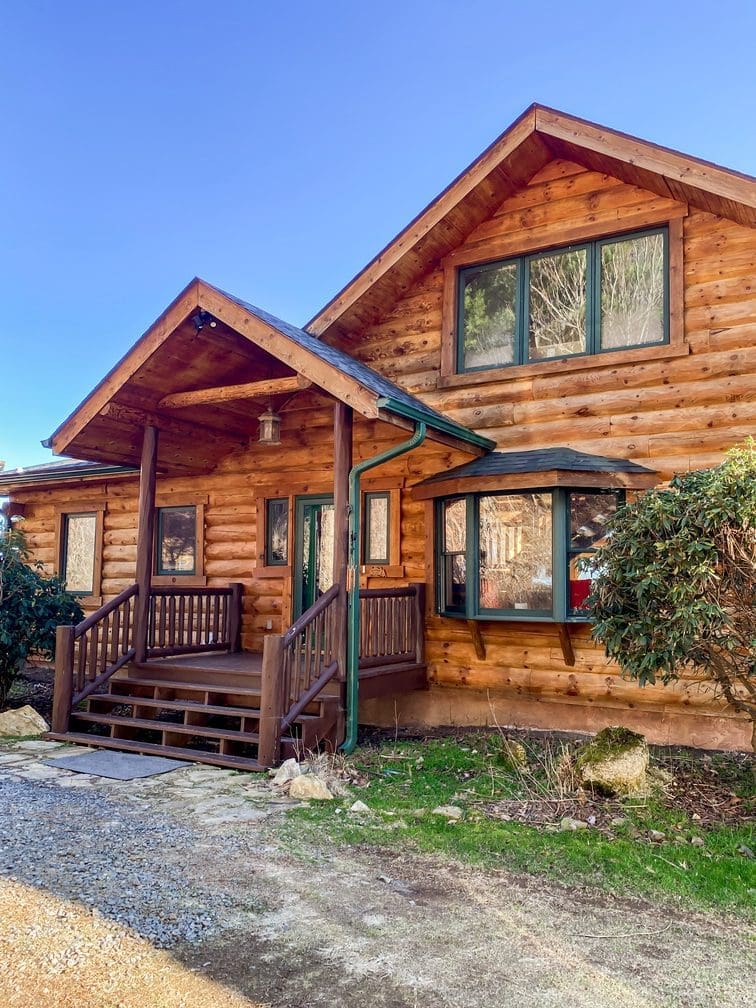 During my college years, I became close friends with a group of guys who are like brothers to me. We adopted the name "The Wolfpack" and have continued to grow closer as members get married or have kids.
A few of us are on the east coast, so we wanted to plan a Wolfpack Reunion close by. Heavenly Heights was the perfect place to fit my family, along with friends and their families. Located in Burnsville, NC on 26 acres of private mountainside property, it provided the feeling of remote adventure we were craving.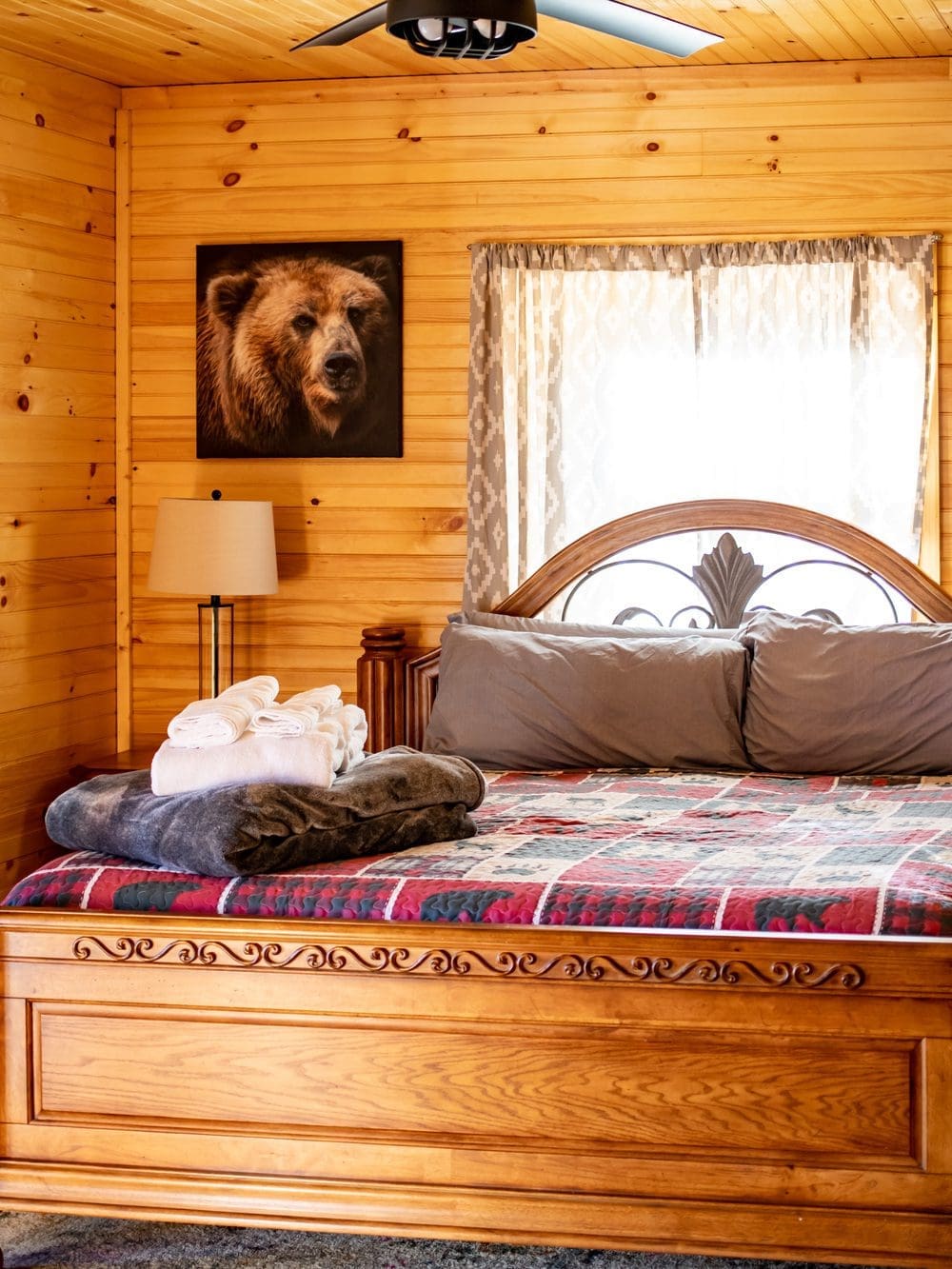 Heavenly Heights is a 4500 sq ft dream cabin that gives you everything you could hope for and more. It comfortably sleeps 16 adults, so we had plenty of room for the Wolfpack and our pups.
The living room was spacious and provided stunning views of the Blue Ridge Mountains through its large windows. It was our gathering space to reminisce on old stories and share new ones. The TV above the large stone fireplace was also perfect for entertaining our toddlers with shows and watching the big Duke vs. Carolina game.
The kitchen was well stocked and the large dining table was perfect for us to all sit down and share a meal.
Our kids also loved the gaming room in the basement, which featured an arcade cabinet, foosball, and air hockey table. They would play while the adults took in the scenic view from the hot tub located nearby. It doesn't get much better!
Heavenly Heights delivered and was just what we needed for our Wolfpack reunion. We were able to enjoy the mountain tranquility but still were close enough to grab groceries in town, and a bite to eat in Asheville. If you are looking for a mountain getaway for your next friend trip or family reunion, this is just the place!