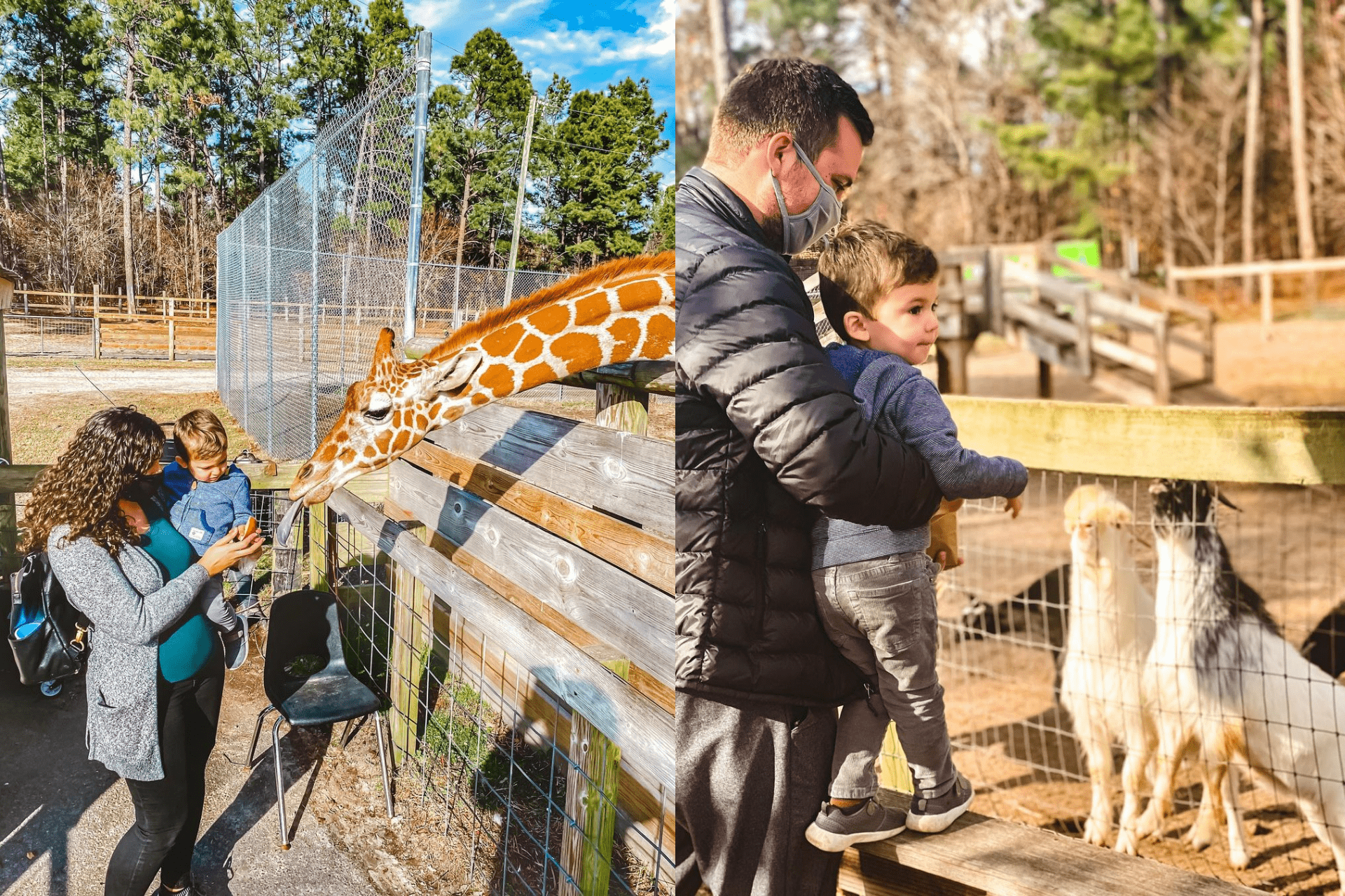 We recommend
Feeding the animals is rewarding. It gets up closer to the animals where you really feel their appreciation. Plus, you're making an extra contribution to the zoo.
Included in the admission is the safari ride to take you around the zoo. Your kids will love this ride!
This
We took Dean for a little drive to visit the Aloha Safari Zoo in Cameron, one hour from Raleigh!
If you haven't heard of this cute little safari zoo, it's a fully licensed sanctuary for exotic animals that were bought as pets and abused or neglected. They have three veterinarians that they work with to ensure the animals are safe and healthy in their new home.
Entry is $12 a person with kids under two being free. When you take your family to the Aloha Safari Zoo, you'll get an up-close experience and get to feed some of the animals for only $1 including their rescued giraffe. There's a safari ride included with the admission that takes you around the park to see more animals.
I didn't get a ton of pictures but you'll see zebras, tigers, monkeys, and so many more. I always say it's sad that places like this are needed, but I'm glad that the animals have a safe, loving home after being wrongfully bought and abused. Definitely pay the Aloha Safari Zoo a visit with your family!
159 Mini Ln. Cameron, NC 28326