50th Anniversary Celebration
Carowinds has officially opened Aeronautica Landing for its 50th Anniversary celebration. This new section of the Charlotte-based amusement park is aviation-themed and provides even more rides, food, and attractions for guests.
New Rides and Attractions
These reimagined amusement park rides are a must for thrill seekers and families to strap in, buckle up and test their mettle.
Aeronautic Landing has added rides like Gear Spin, The Airwalker, Gyro Force, Windstar, Hover & Dodge to Carowinds's already stacked roster.
Gear Spin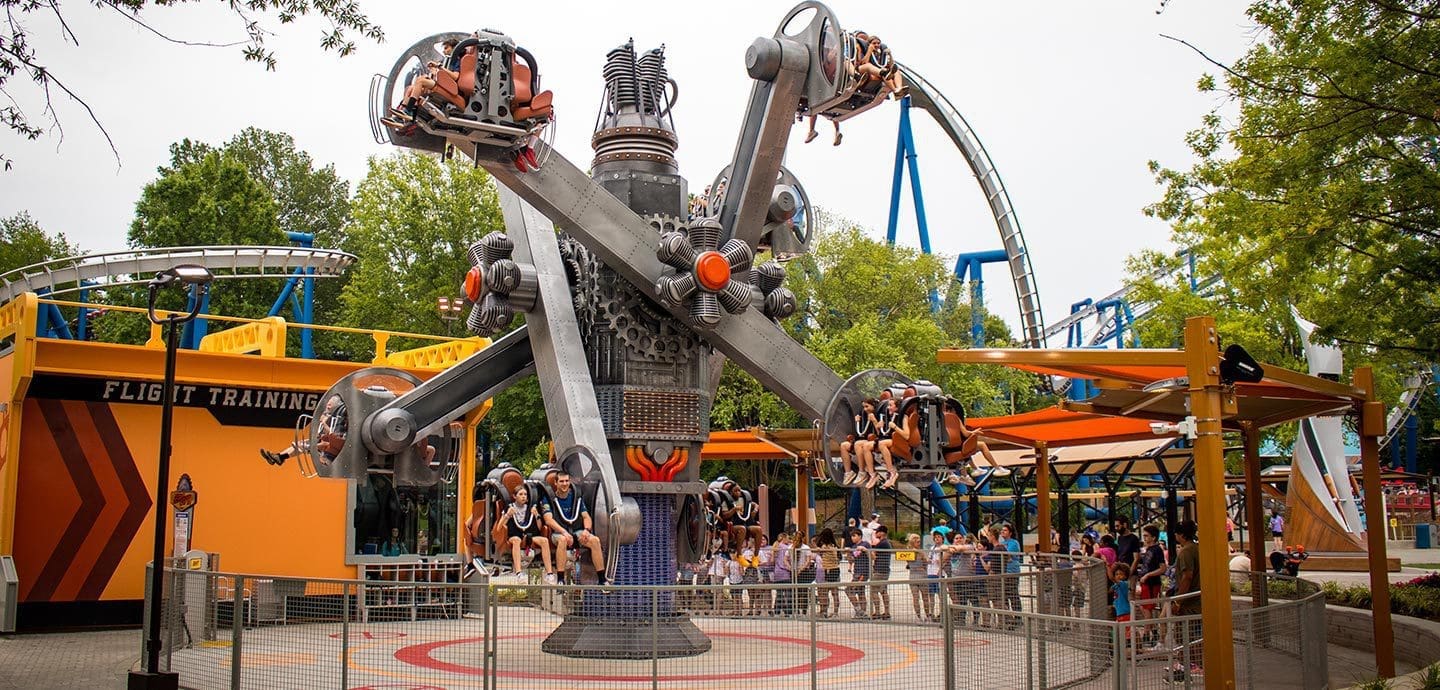 Have you ever wanted to ride a red-hot propulsion engine, something typically used to thrust an aircraft through the atmosphere? And what if this engine created a speeding, spinning adventure reserved for the most audacious amoung us?
The Airwalker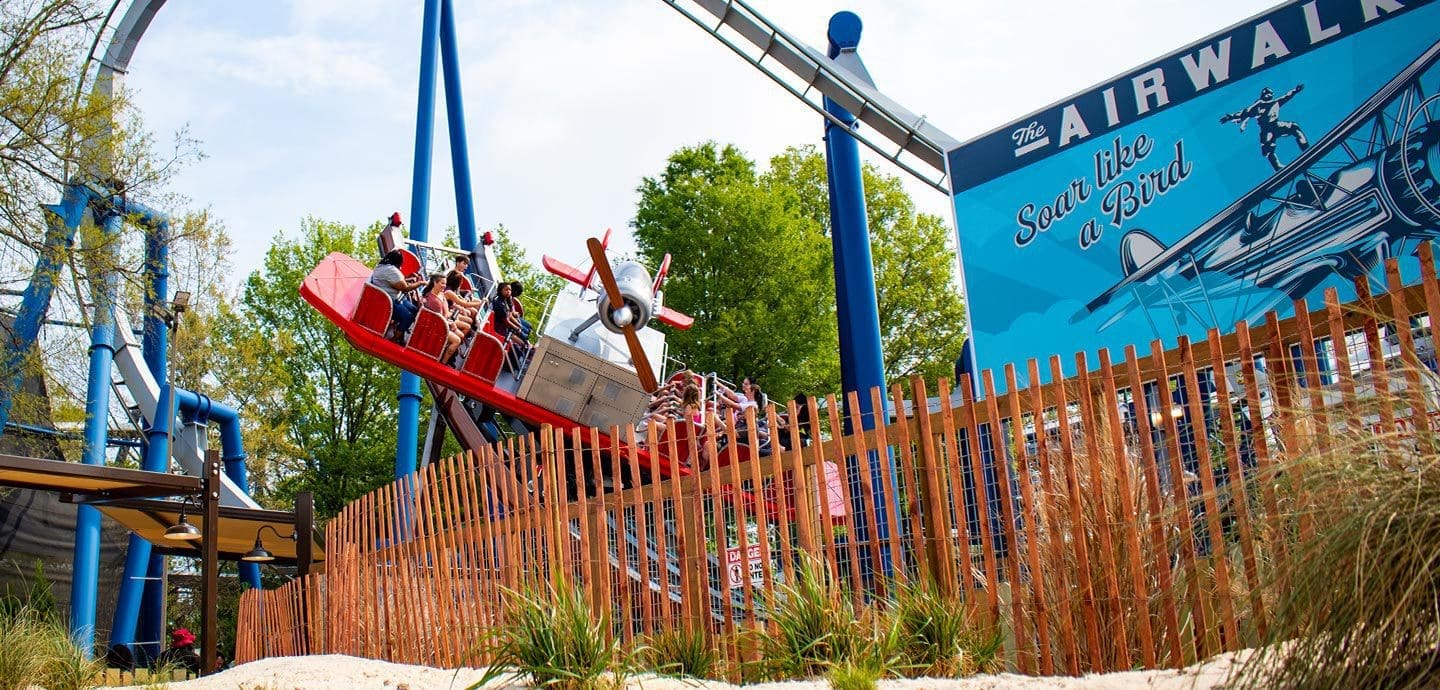 Soar over the Kity Hawk dunes strapped into The Airwalker's wing and discover the adrenaline rush of airborne acromatics.
Gyro Force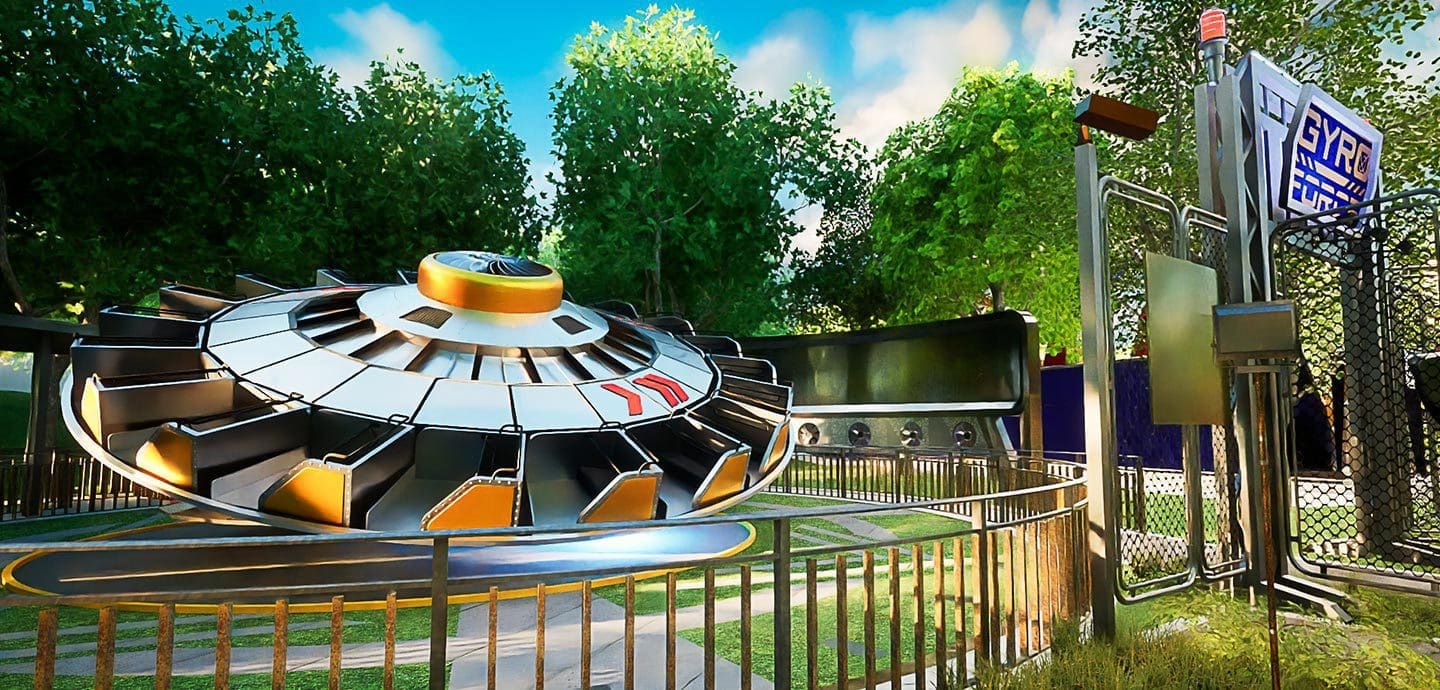 Test your limits with new lift and propulsion tech that increases speed. The catch? Your stability is compromised!
Windstar
Set off on a high-flying adventure where you control the aerodynamic motion of your glider.
Hover & Dodge
A futuristic take on bumper cars that puts you in a hovercraft prone to malfunction, creating chaos!
Where Eat and Drink
Carowinds guests can enjoy a delicious meal at Terminal A, Aeronautica Landing's newest spot for "elevated brews and bites." The restaurant is themed and modeled after high-end, exclusive sky clubs.
Curious guests should ask the friendly staff about Carolina Aviation's history and the flight jackets on display.
Carnival Games with a Twist
Classic carnival-style games like a basketball shot, balance beam, and aim-based competitions for prizes are available, all with an aviator's twist.
Get tickets to Carowinds.
Be sure to head to Carowinds to experience the thrill of Aeronautica Landing. You won't want to miss it!