The NC State Fair is an iconic event that is treated like a holiday in North Carolina, bringing joy and excitement to the state for almost two weeks every year since 1853. Presented by the North Carolina Department of Agriculture and sponsored by various businesses, the annual fair arrives in Raleigh every October and sparks a celebration of all things local.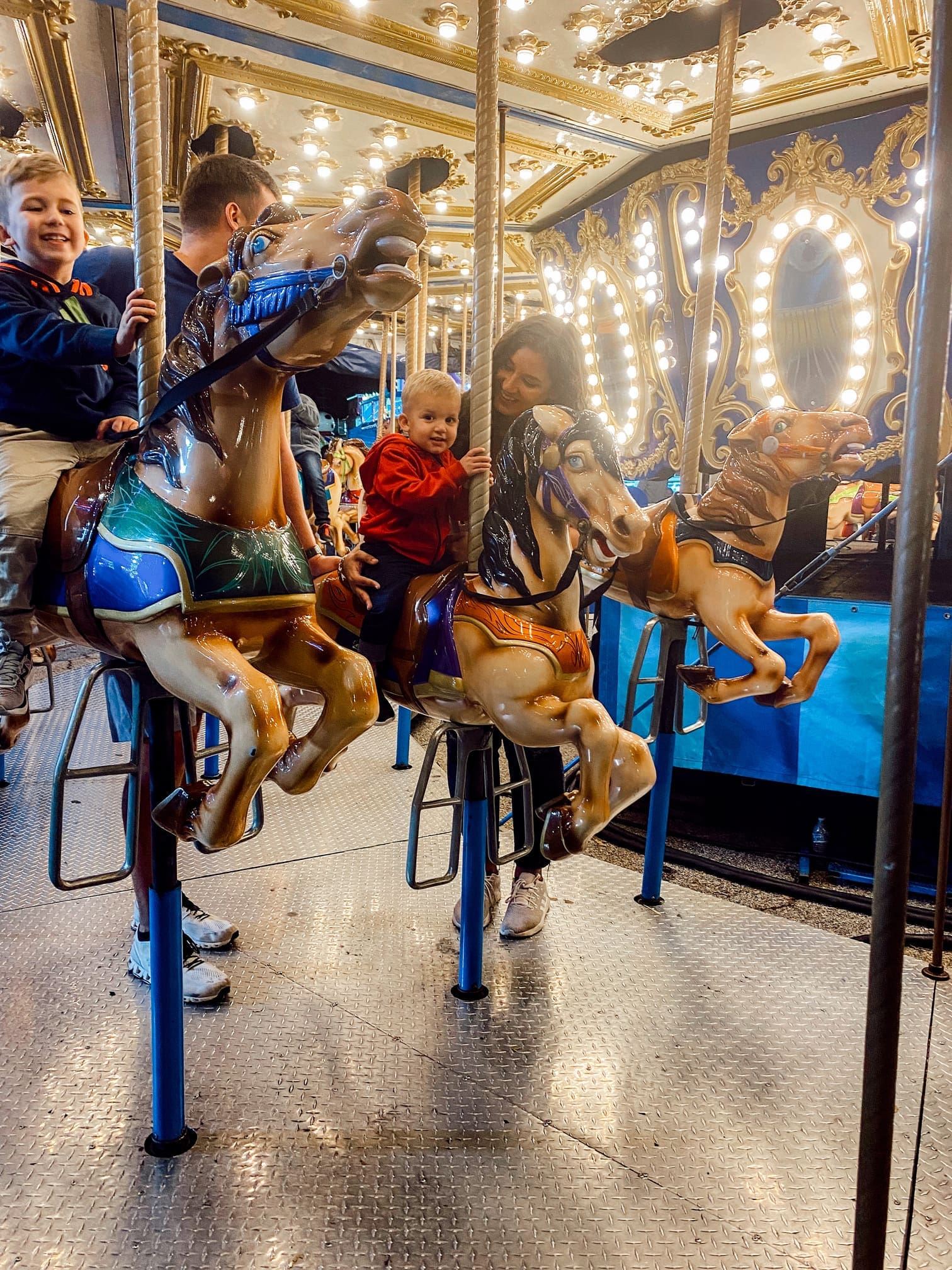 In the weeks leading up to the fair, whispers of rumors surrounding the new vendors and attractions can be heard in almost any group setting. "Did you hear there's going to be deep fried frog legs this year?!" "I can't wait to ride the world's tallest Ferris wheel!" (Yes, both of those things have made appearances at the NC State Fair.)
Many folks even take vacation days from work, check their children out of school, and rearrange schedules to allow for more time to explore the temporary wonderland.
As you can imagine, the State Fair is a big deal. NC natives typically grow up attending every year, each time discovering something new. The expansive grounds, endless vendors, and always changing itinerary make it difficult for newcomers or State Fair "newbies" to plan for their first trip. We are here to help!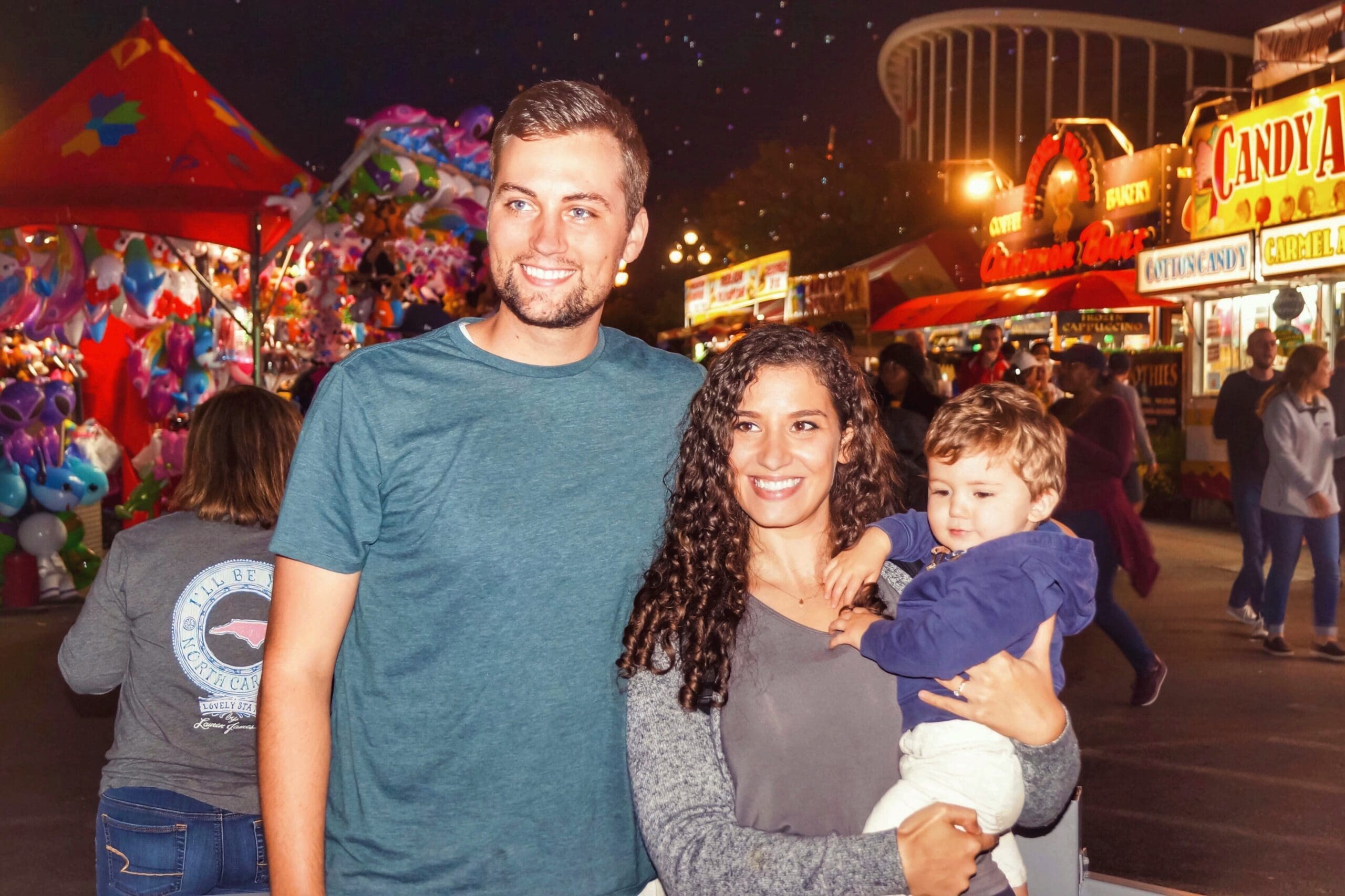 Our Guide to the NC State Fair
Tickets
The first thing you should know as you plan your trip to the State Fair is that there are a few different ways to get tickets. Discounted tickets are available online and at Circle K locations leading up to the opening day of the fair. After opening day, tickets can only be bought at the gate or Circle K for full price.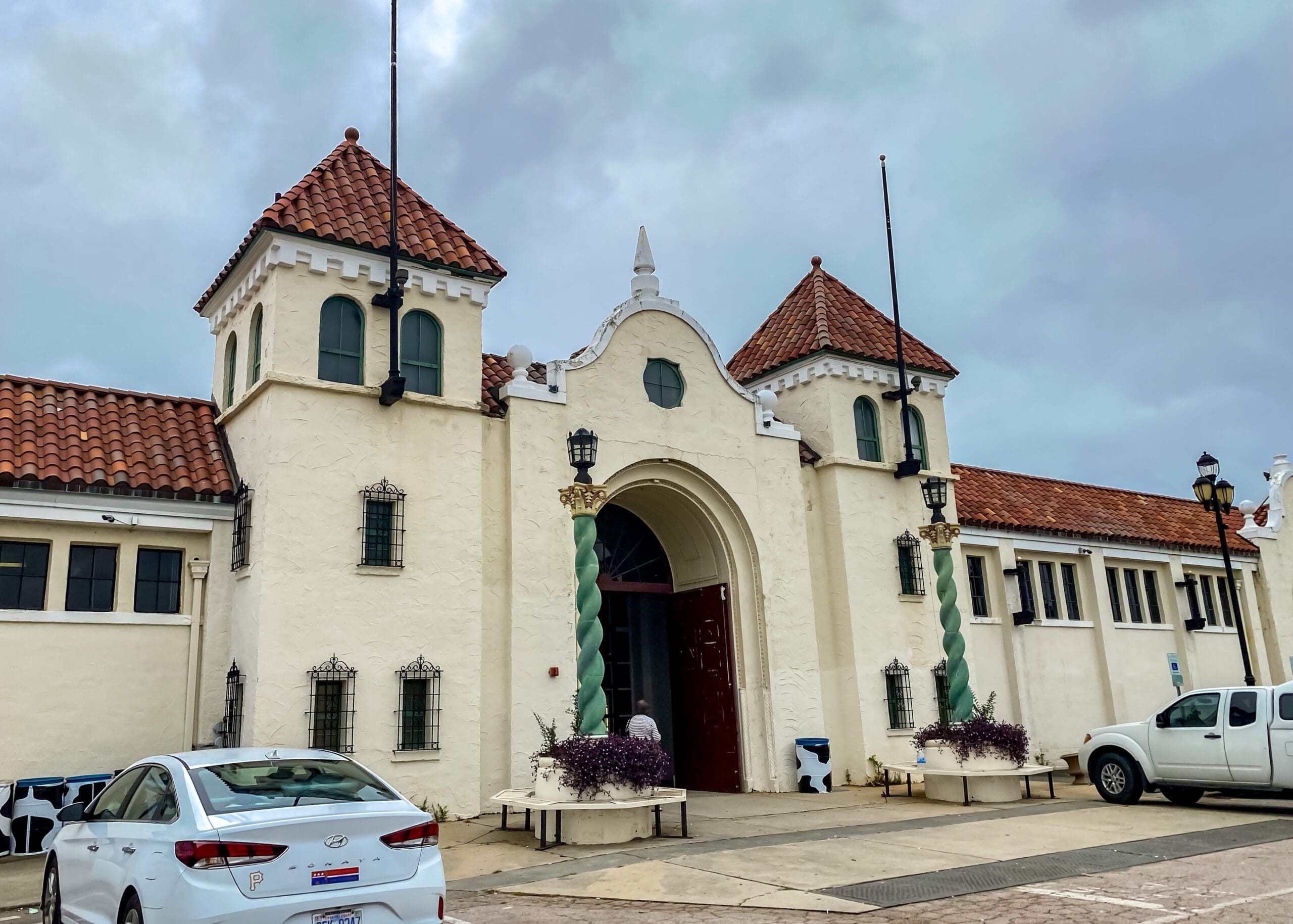 If you're looking for a more budget-friendly way to visit the fair, you can visit on the designated food drive day allowing you to earn free admission in exchange for six cans of food. This is typically one of the most crowded days of the fair, but is an excellent way to save money while supporting the local food bank. This designated Hunger Relief Day falls on Thurs. Oct 19th this year.
Parking
One of the more popular parking options is to park for free at the corner of Edwards Mill and Reedy Creek and take the complimentary shuttle to and from the fair. This option allows you to skip walking and traffic, but does require you to wait for the shuttles.
As the buses run continuously and the parking lot has a covered waiting area and portable restrooms, the short waits shouldn't be an issue for most.
Free parking is also available in multiple lots near the fairgrounds such as the Carter-Finley Stadium and PNC arena, but will require some walking to the gates. For most, the walk is very doable.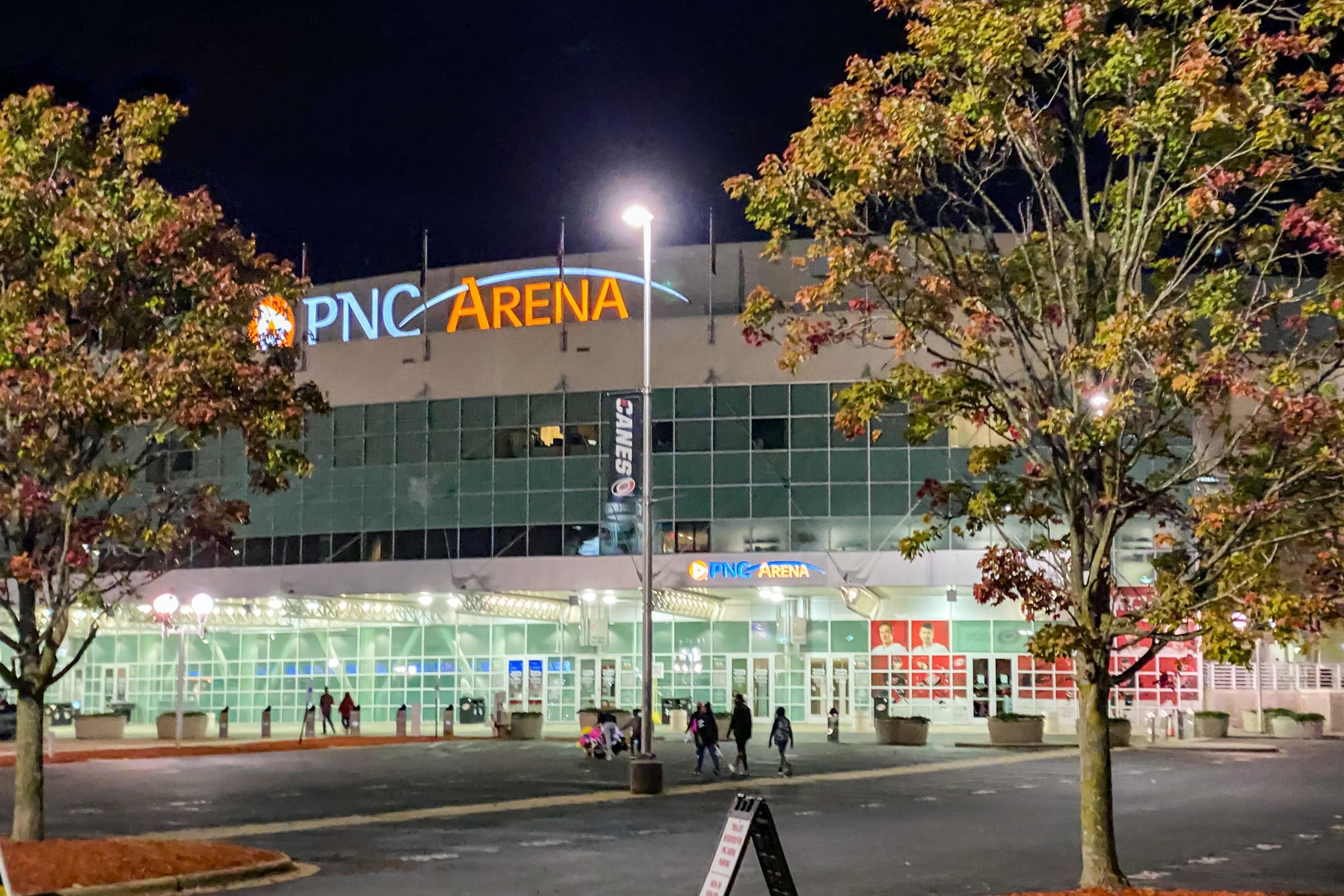 You will also likely come across various privately owned lots where there is a fee to park.
Public transit as well as the train also operate throughout the state to bring fairgoers to the gates!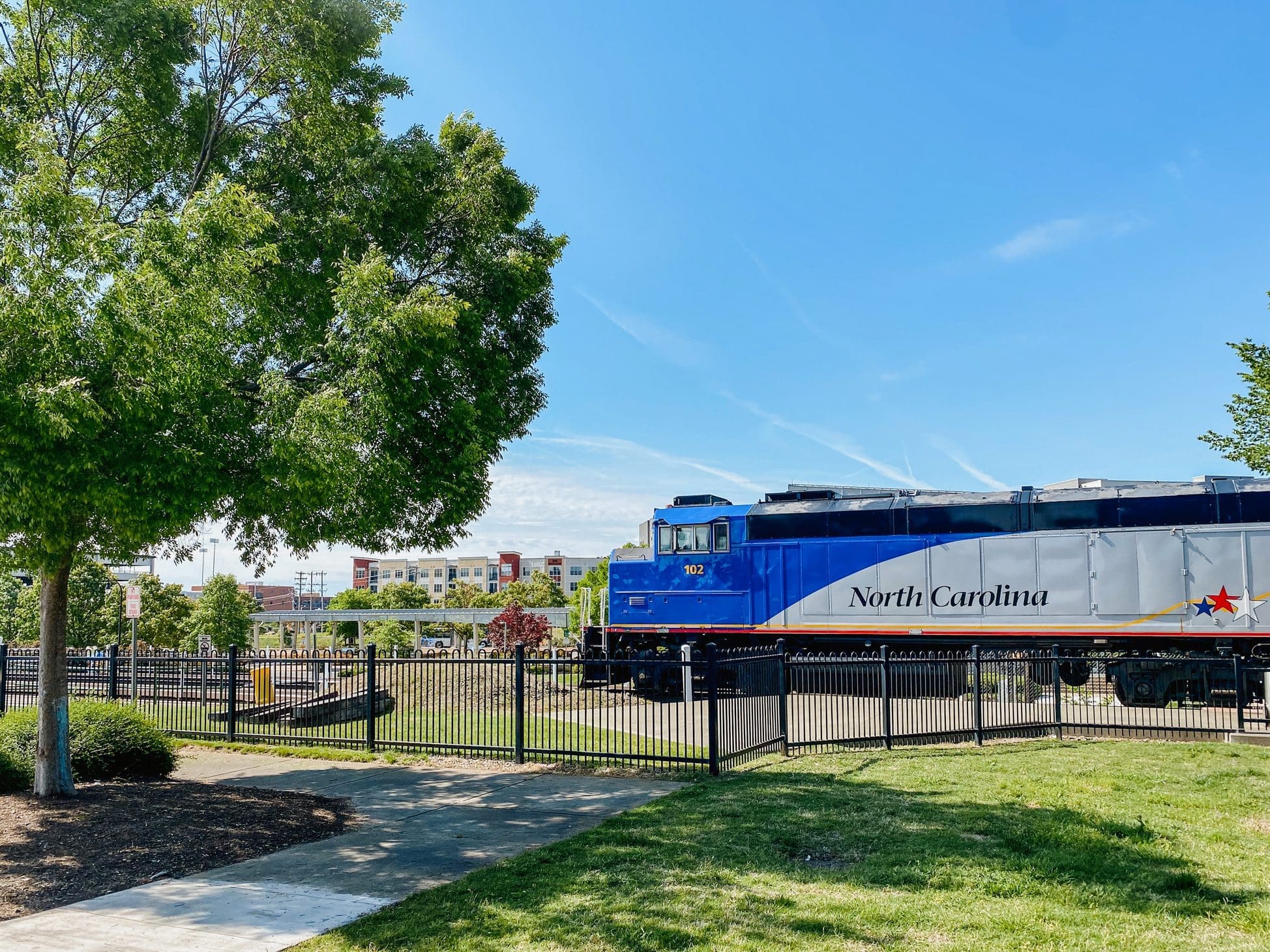 The State Fair offers exciting attractions included with admission.
A fairgoer could have a fun-filled day at the fair without spending a dime aside from admission (though we highly recommend buying some delicious fair foods, which we will get to soon). Around every corner of the fairgrounds, you can find free activities and demonstrations that seek to entertain guests and highlight local talent.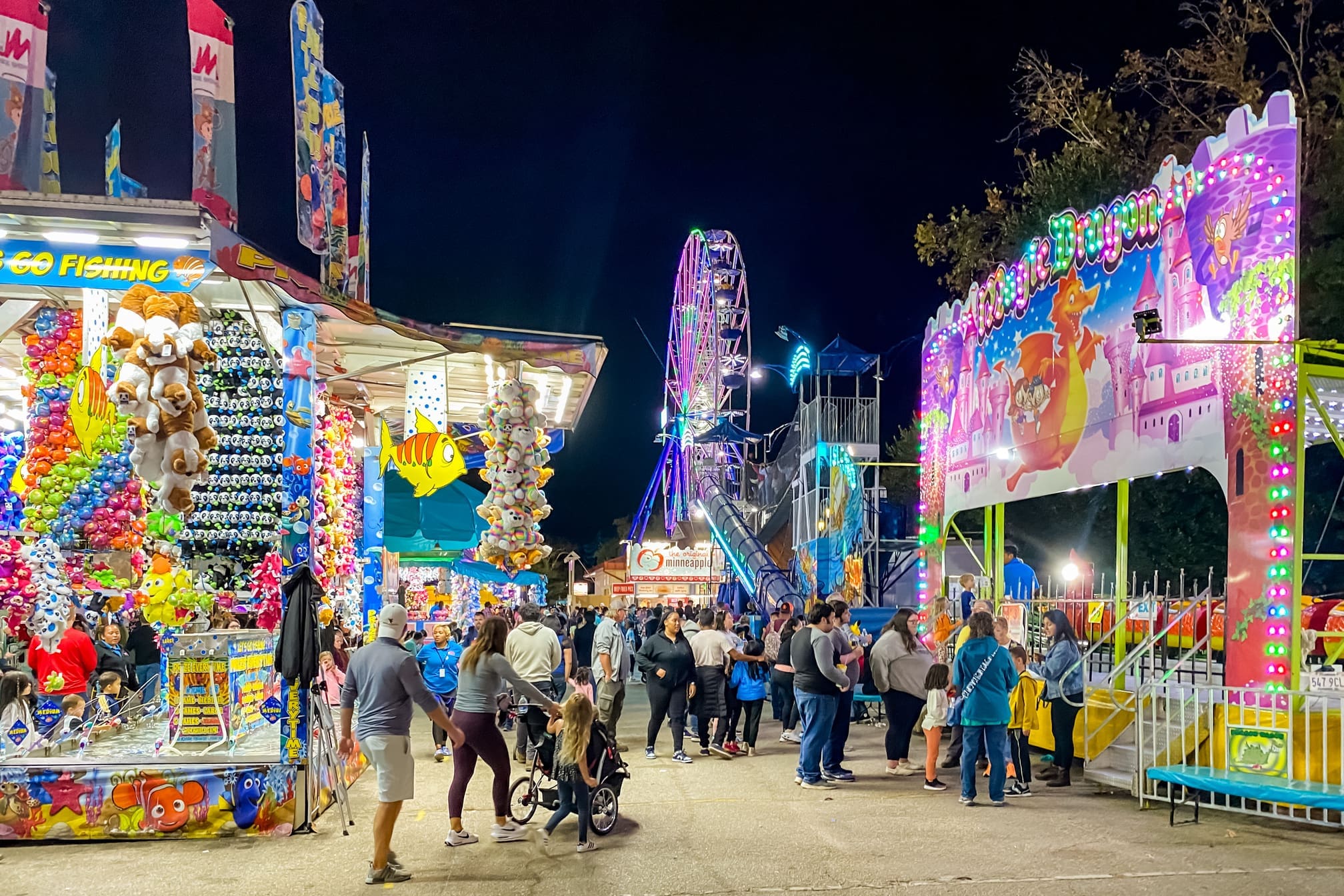 It would take far more than one blog post to delve into each of the offered attractions. For that reason, we are highlighting just a few of our favorites and encourage you to check out the official NC State Fair site for more information about the numerous exhibits.
Enjoy outdoor concerts from talented musicians.
The Homegrown Music Fest allows guests to enjoy entertainment on outdoor stages. Various shows are scheduled throughout the duration of the fair, giving you many opportunities to enjoy a free concert with admission.
Prepare to be wowed at the Flower & Garden Show.
If walking through themed gardens while viewing artistic plant displays appeals to you, visiting the Flower & Garden Show is a must. With beautiful exhibits and more than thirty educational demonstrations, this section of the fair is perfect for photo opportunities and a calming escape from the wild lights and sounds of the rest of the fairgrounds.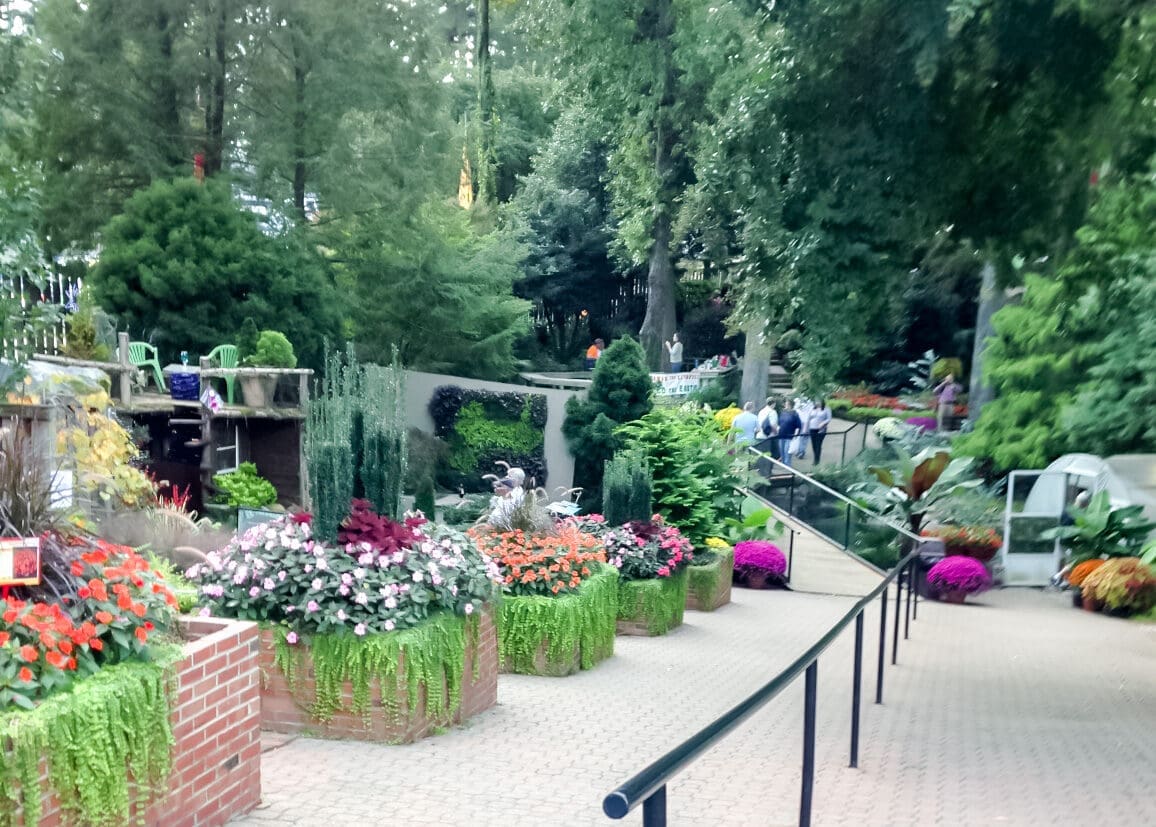 Got to Be NC creates an exhibit worthy of a mention on our guide to the NC State Fair!
The Got to Be NC Agriculture Pavilion is a favorite presentation among fair regulars, but may be easy to overlook as a newcomer. This exhibit is not simply a display of produce and crops. It is a celebration of farmers, products, and local food. Taste samples of products (don't miss the House Autry hushpuppies!), view demonstrations, and enjoy farmer spotlights.
Explore endless wonders at the Expo Center.
The Expo Center is a large section of the fairgrounds that houses many exhibits that are sure to make you say "WOW!" Imagine pumpkins and watermelons of unbelievable size on display, a honeybee exhibit, baby animals, and more!
Admire local talent at the Commercial/Education Building.
The Commercial/Education building showcases awe-inspiring crafts, baked goods, decorations, and more. Roam the walkways while admiring award-winning creations.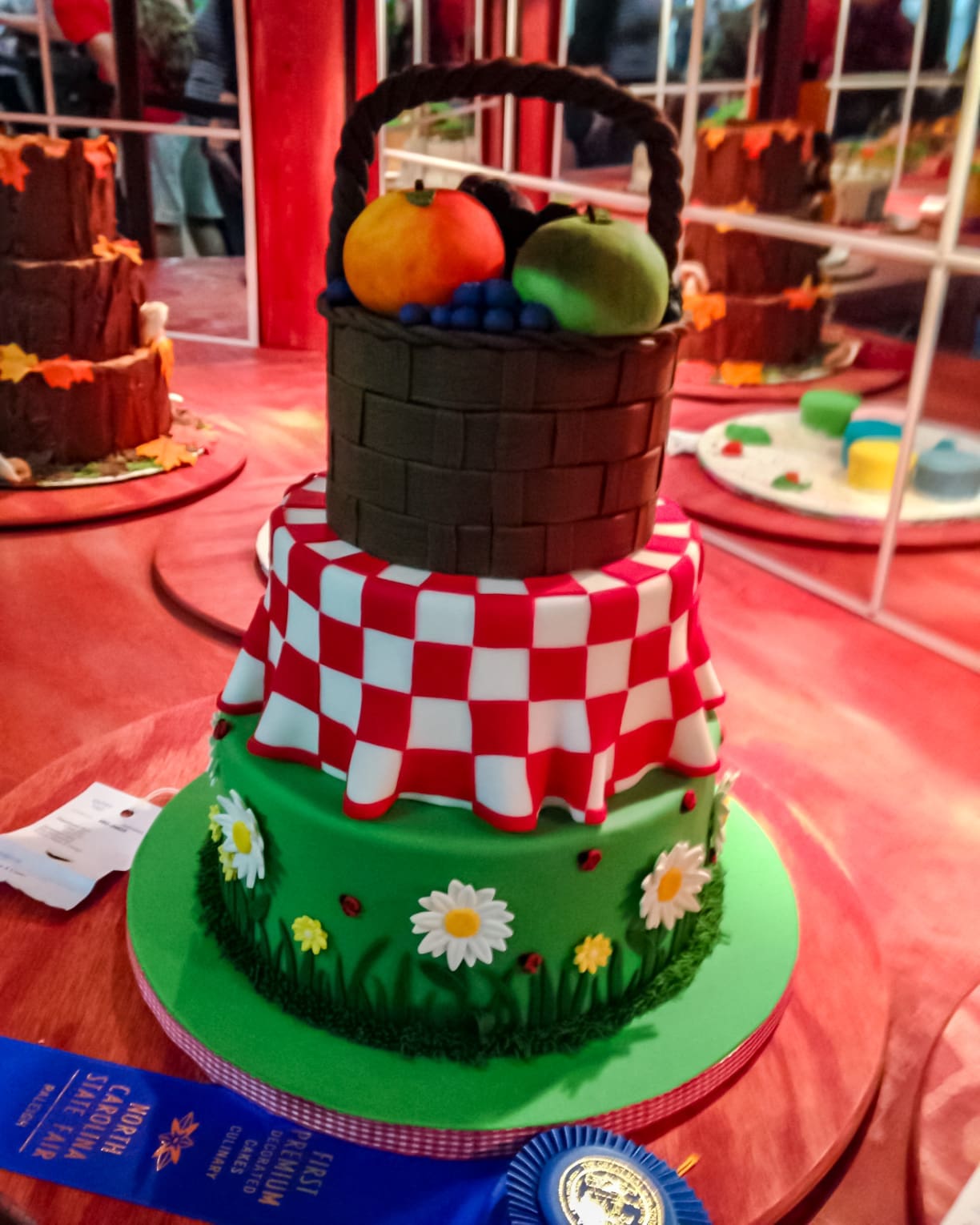 Live it up with games and rides.
There is no shortage of fun games to be enjoyed at the fair. Try your hand and you might just win a fun keepsake!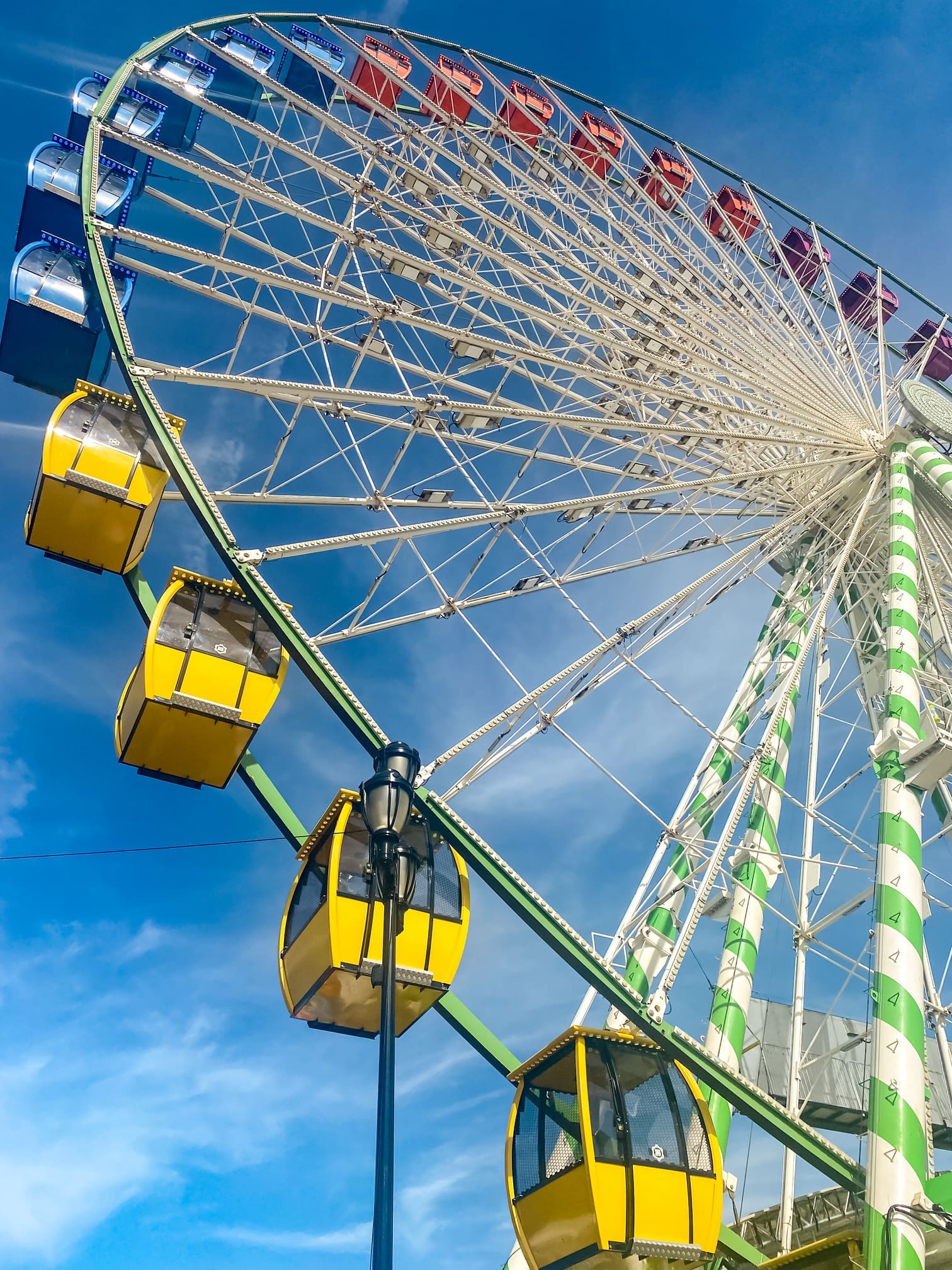 Check out the endless ride options for both children and adults. Ferris wheels, haunted houses, coasters, trains, swings, and more! Ride tickets can be purchased online before opening day, or at the fair.
A Guide to the NC State Fair Food: Bring your appetite!
If you ask around what people think is the best part of the NC State Fair, the majority will enthusiastically tell you it's the food. We'd have to agree. As we are sure you've already put together, our fair is far from average and the food is no exception.
Sure, you will find classic favorites like funnel cakes, turkey legs, and fried Oreos. What sets the State Fair apart, however, is the copious amounts of incredibly unique and delicious vendors.
Some of these vendors are homegrown right here in the state, while others travel hundreds to thousands of miles to participate in what they know is one of the greatest State Fairs in the nation.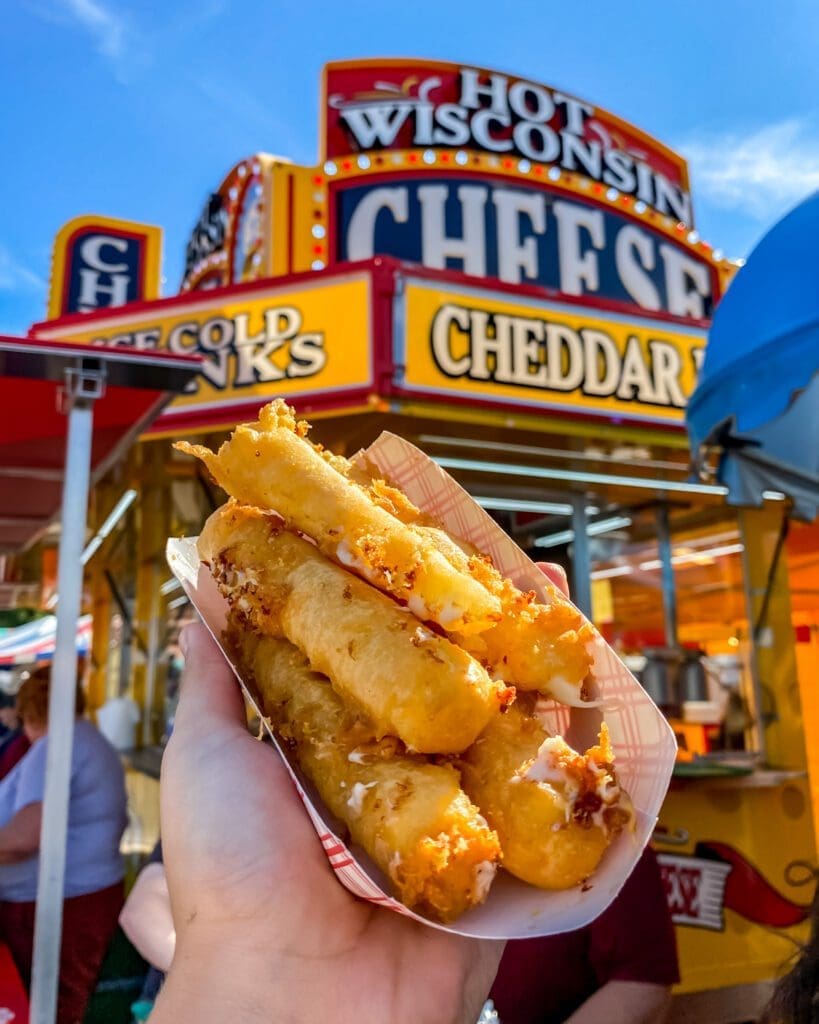 Okay, we know what you're wondering. "But what should we eat?!" The truth is, there are so many options, even we discover new favorites every time! We have a blogpost highlighting some of our top food picks at the NC State Fair that you will find useful.
Start planning your visit!
We hope our guide to the NC State Fair is useful to you. Have any tips, tricks, or favorite foods that we missed? Leave a comment below as we will continue to update this guide!