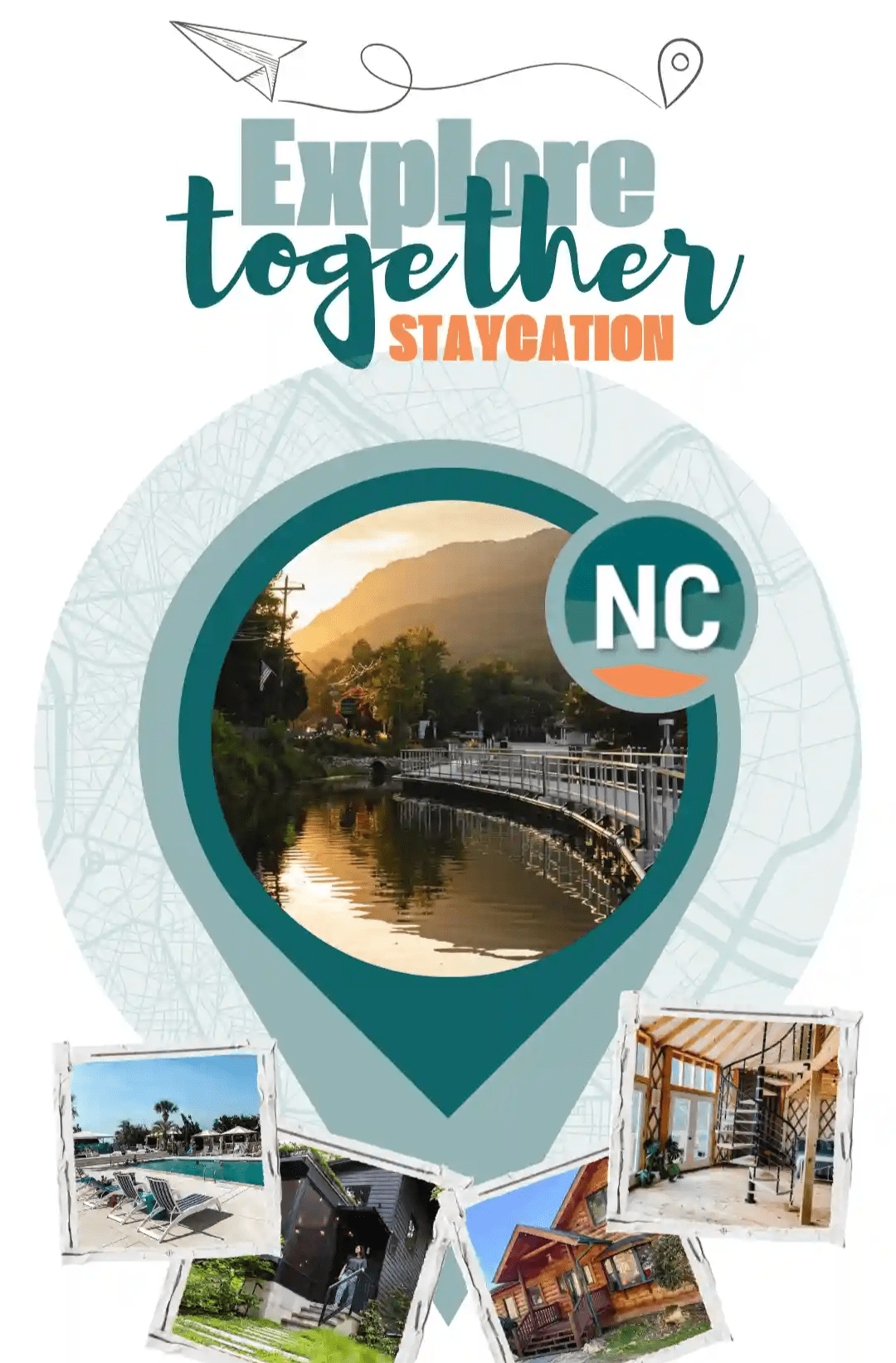 Hi, it's Megan! I'm excited to share some of my favorite ideas for a North Carolina staycation with you.
As a local wanderluster, I'm always looking for fun and affordable ways for me and my family to explore new parts of North Carolina and make valuable memories.
And when I think of a staycation it's when I don't have to travel far and wide on an airplane, but driving a bit is okay as long as it's under 4 hours.
Staycation ideas are widely requested, and I've curated my favorites from a tiny but impressive Airbnb in Durham to Heavenly Heights offering a perfect large mountain cabin near Asheville. I've got some great options to help you relax and explore North Carolina.
Unique Durham Airbnb is big on details.
First, let me say I am fully aware and heartfully understand some folk's opposition to Airbnb – especially when it's in your neck of the woods. Please know I choose my adventures and staycations very carefully and only work with businesses that have a track record of good intentions and trustworthiness.
Like many fans, I could not get enough of tiny house shows. They are so dang cute!
When a 320 square feet modern tiny home located in Durham grabbed my attention while scrolling the internet, I knew I was going to have to stay there.
Meet the host and see how this tiny house made big memories for me and my family.
Scenic Mountain Cabin in Asheville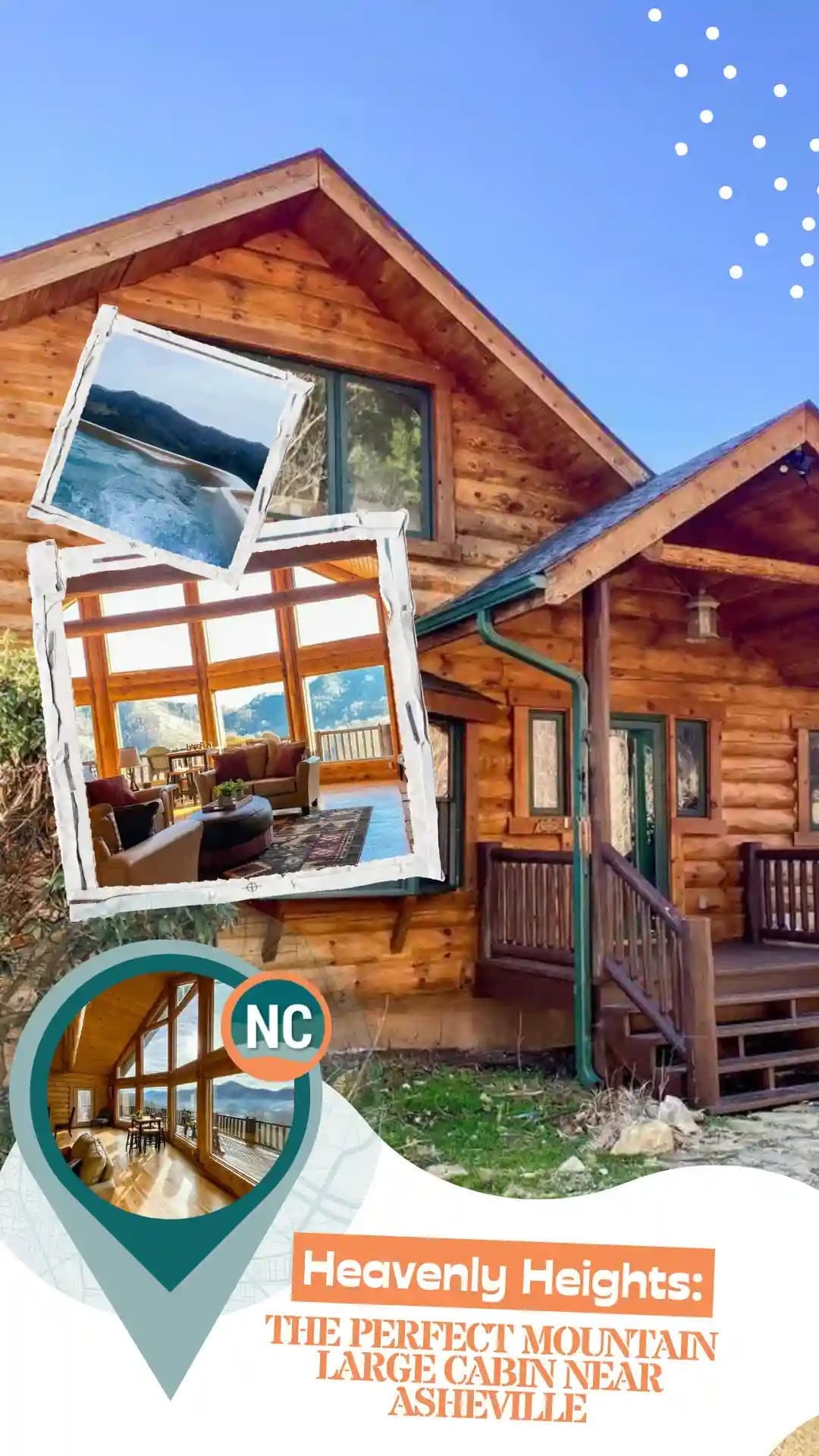 Heading to Asheville for a staycation is always a great idea. And I don't know about you, but I've also loved the idea of being in the wilderness and living in a log cabin.
This idea is even better when it's filled with highly desirable amenities and a view that is sure to take your breath away.
See for yourself why this cabin is called Heavenly Heights. The 5-bedroom/4-bathroom cabin is only 25 mins from Asheville.
Stay In A Yurt Resort Right At The NC Foothills
Brown Mountain Beach Resort is located in Caldwell County, right on the banks of Wilson Creek,
You'll easily be able to disconnect from the world while staying in the incredible yurts with hot tubs and enjoy adventures on the Western NC River.
If you've never thought about staycationing in a yurt, I promise you this is an experience you will love.
The owners thought of everything from onsite daycare to outdoor grilling and dining.
Iconic Lake Staycation That Swayze Made Famous
Ever wonder where Dirty Dancing was filmed?
Lake Lure easily makes any North Carolina staycation list, so you know I wouldn't leave it off.
It's where Baby danced her way to Johnny's heart!
The town's lush beauty and nostalgic mountain lake vibes offer guests tons of adventures when you're not relaxing watching the sunset over the lake.
Want more staycations?
Follow Megan's highlights on Instagram.