Glamp AVL is a one-of-a-kind experience in the Asheville area of Appalachia. This transparent, dome-shaped Airbnb includes breathtaking views from the comfort of a king-sized bed.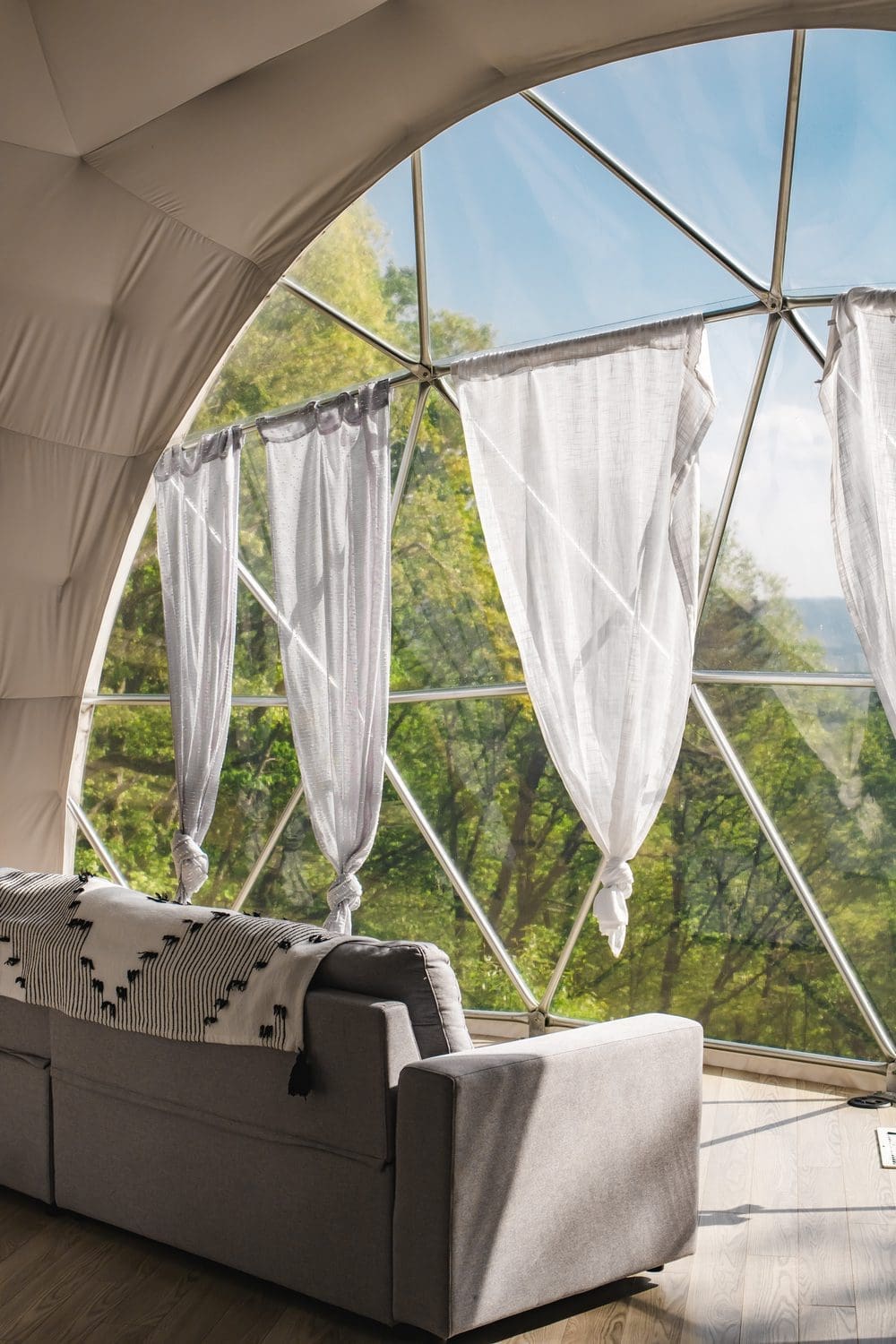 The bubble provides perfect vistas of sunrises and sunsets over the surrounding Blue Ridge Mountains and has everything you might need for a weekend getaway.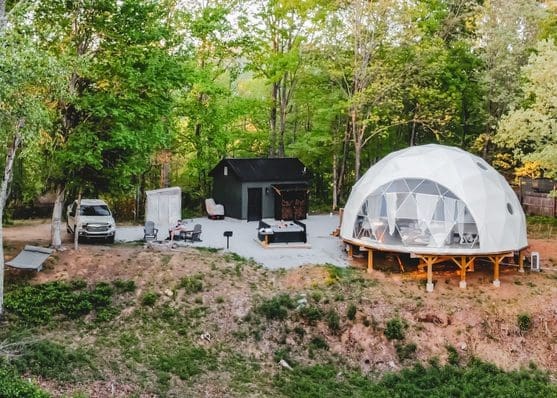 Glamp AVL invited us to spend a few days "glamorous camping" at their state-of-the-art bubble dome. Located in Fairview, NC, the rental property was isolated enough to let us enjoy the great outdoors, but only 20 minutes from downtown Asheville.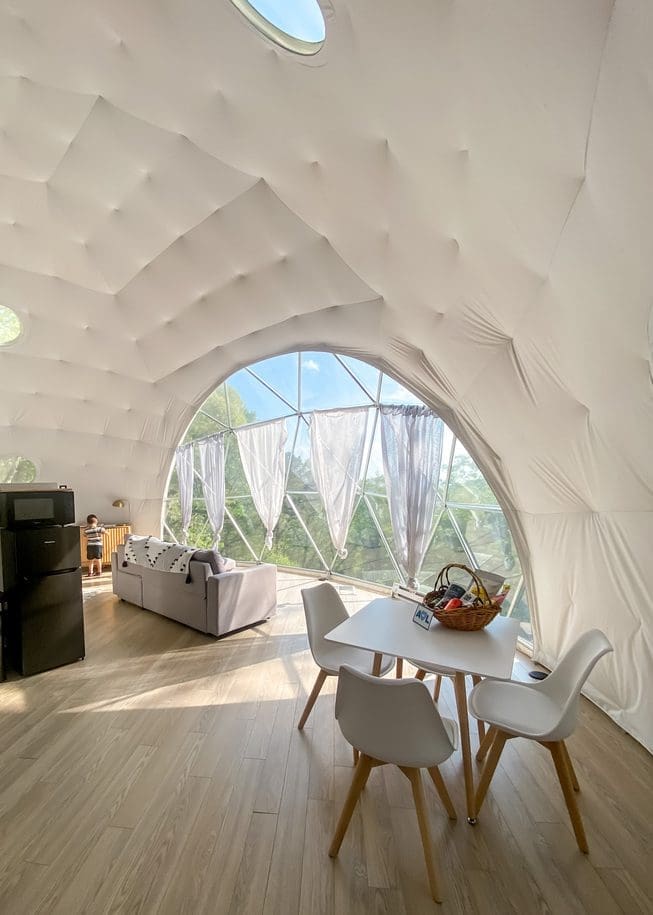 The bubble included a fully functional kitchen, bathroom, shower, King sized bed, and living room equipped with a pull-out sofa bed. Megan commented that they were some of the softest sheets she had ever felt.
The dome also has central heat and air conditioning to accommodate trips year-round.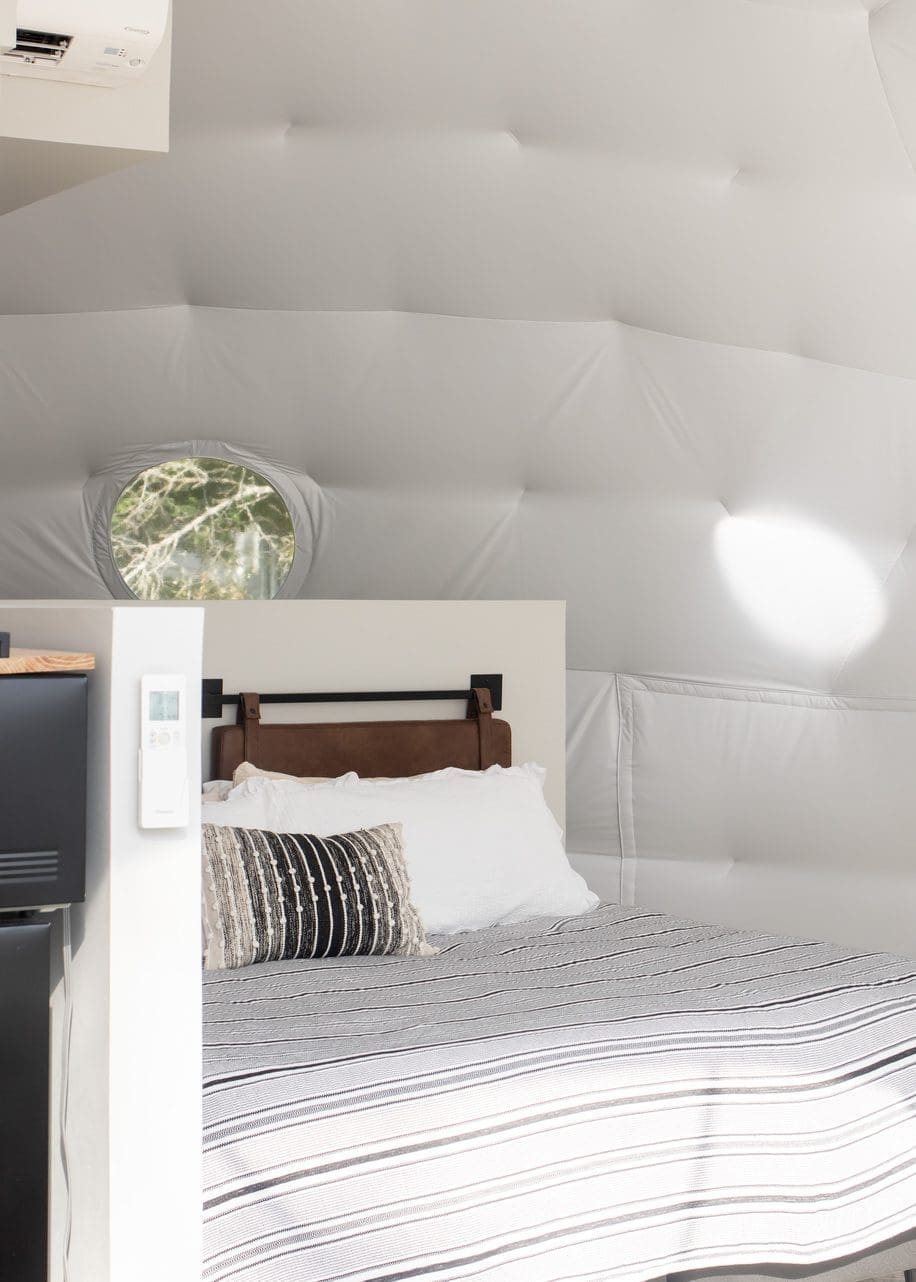 While I loved being inside the bubble, I think I loved what was outside even more. We enjoyed relaxing in the hot tub, roasting marshmallows in the fire pit, and soaking in the sun from the ENO hammock nearby.
I remember laying in the hammock with Dean and Cameron and remarking to Megan, "I think we found heaven."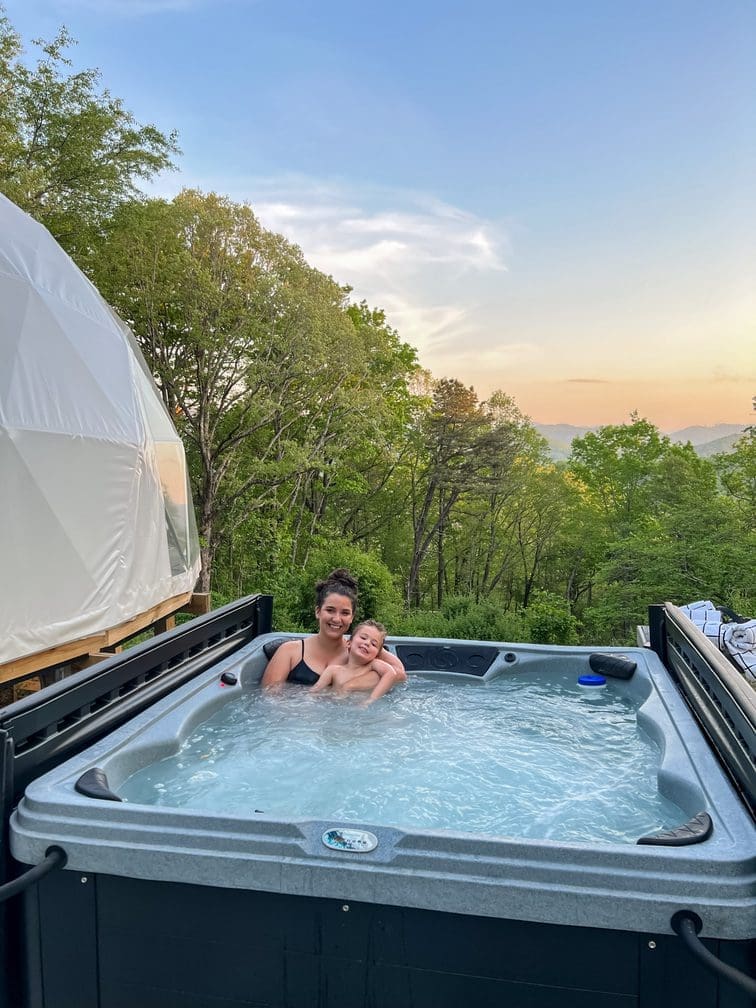 You deserve a mountain retreat, and the Glamp AVL Dome will provide just that! It's a great way to unwind and enjoy all nature offers.
Visit the listing here to book your trip today!