Wolf Moon Salt Cave in Caldwell County specializes in the healing art of halotherapy, yoga, and other stress reducing activities. I had never been in a salt cave before, but it was a next level experience after our hour long full body massage session.
Our time there was just what we needed to relax, unwind, and grow closer as a couple. We even got to leave our kids behind thanks to the onsite babysitting offered at Brown Mountain Beach Resort!
Wolf Moon Salt Cave and Stress Reduction Center is located in downtown Lenoir in an old historic building. Owners Jason and Stefanie Keller purchased the building to assist in the revitalization of downtown. It also just happened that they were on the search for a place to bring the calming of salt therapy and relaxation to their hometown.
Wolf Moon Salt Cave includes both a private and group salt room that are designed to look like a Himalayan Salt Cave. These salt caves were used in the past to help aid respiratory function, skin health, pain relief, reduce anxiety and depression.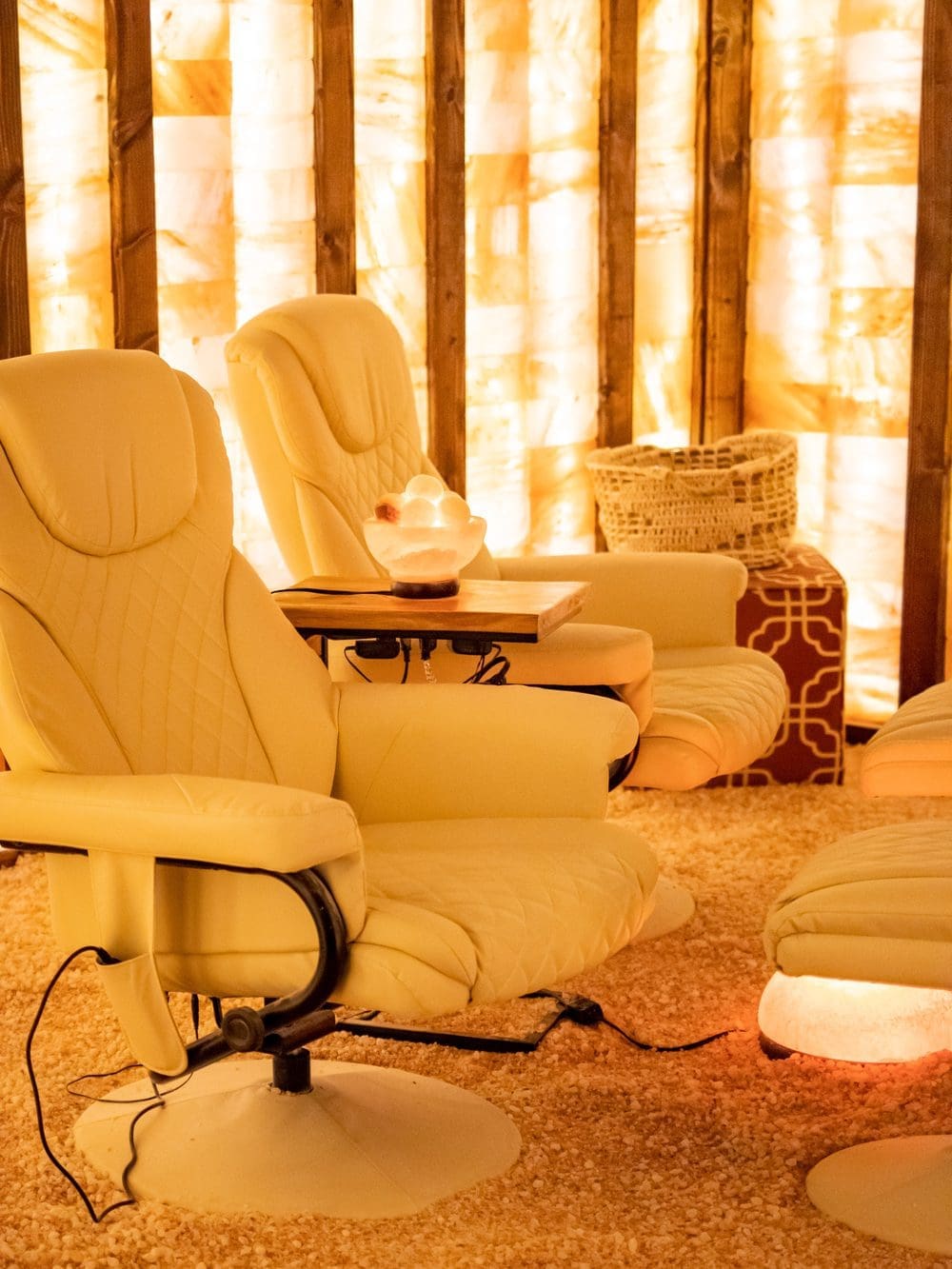 The salt caves at Wolf Moon are covered from the heated floors to the walls and ceilings with natural salt. The zero gravity chairs, ambient lighting and soothing sounds of water add to the calming aesthetic. Guests can reserve a time to relax in the salt cave, free of electronics and the worries of life. It makes for an excellent napping place and yes, we are speaking from experience on that one.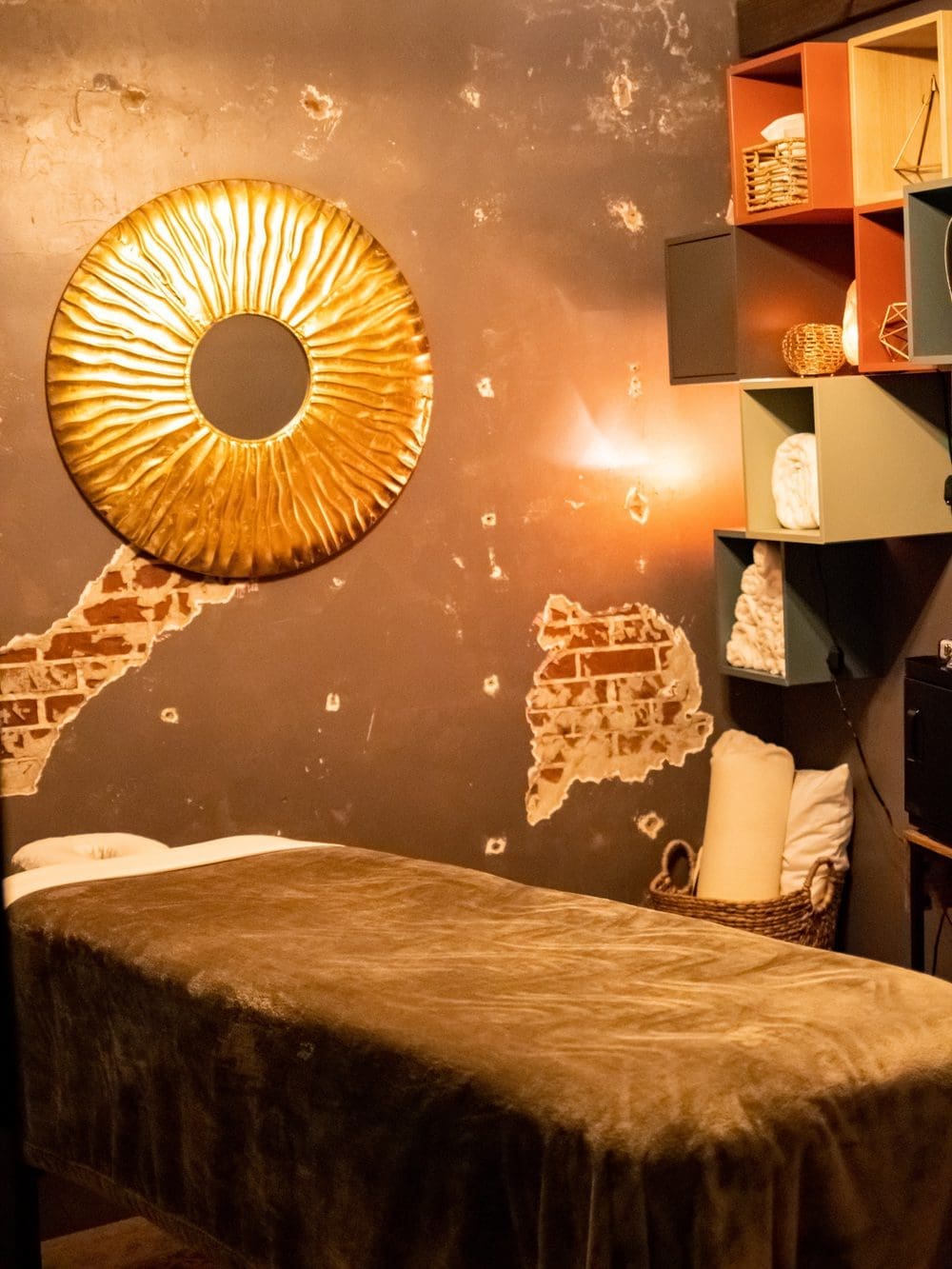 Also included at Wolf Moon Salt Caves and Stress Reduction Center are massage rooms, a yoga room and esthetician suite. Different massage packages are available to choose from. We both greatly enjoyed our massages and it was clear that their staff are well trained in their craft.
There is also a small retail space selling locally crafted goods ranging from homemade salt scrubs to jewelry and home decor.
Wolf Moon Salt Cave is truly a relaxing retreat in the middle of Lenoir and we highly recommend giving them a call to plan your visit! If you're looking for a great meal afterwards, we love Taste of Havana for authentic Cuban food around the corner!