Located within Caldwell County and the NC foothills lies a hidden gem. Wilson Creek has been designated a National Wild and Scenic River for over 20 years, which is about how long my family has been visiting.
I grew up hiking the trails, camping within the 49 acres of wilderness, and relaxing at countless waterfalls and swimming holes. My older brother took me on my first overnight backpacking trip here when I was 14 years old. That first trip to Wilson Creek shaped me, and started a lifelong love of the outdoors.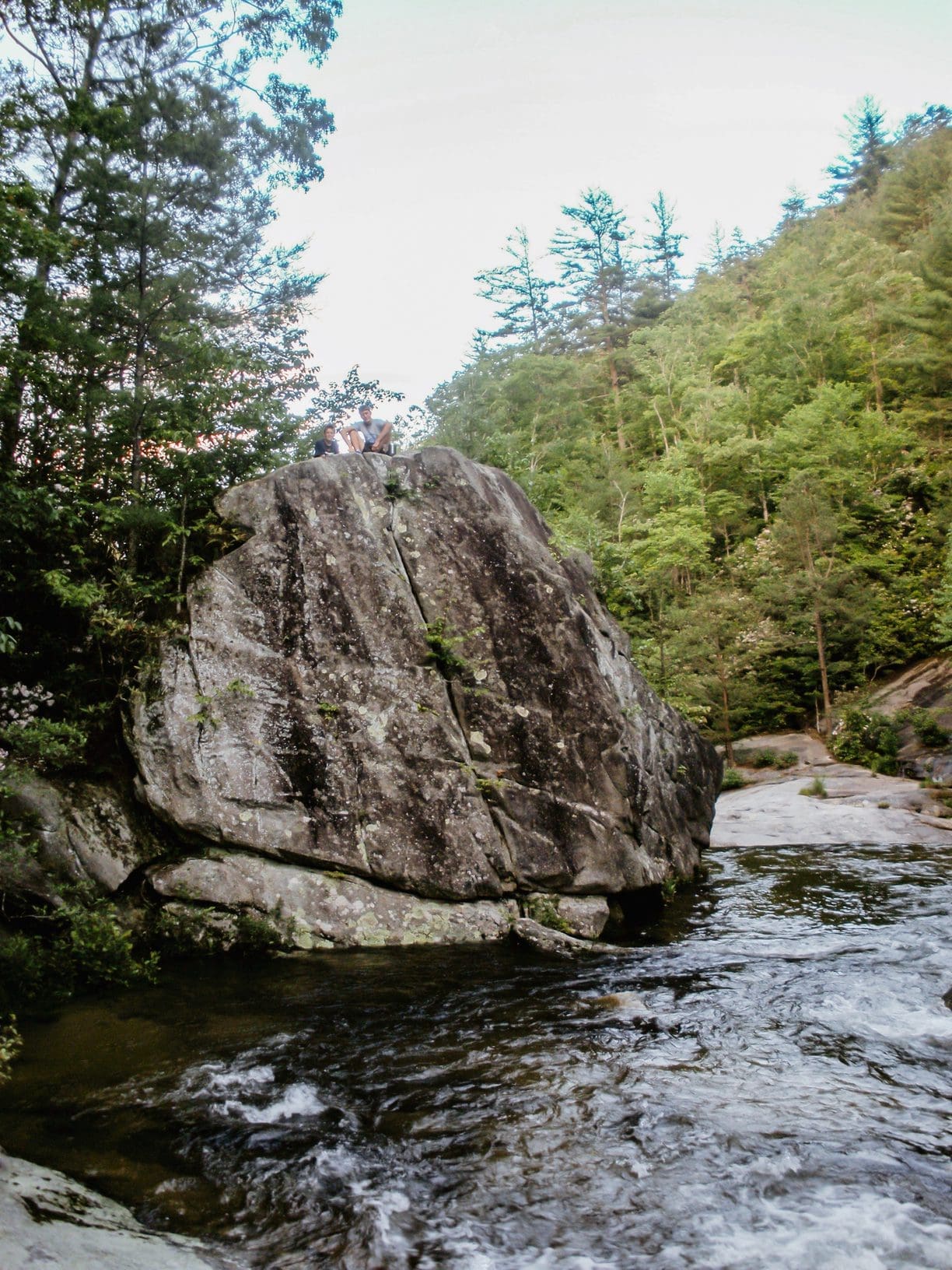 We want everyone to be able to experience it's splendor while developing their own passion for exploration and adventure. Here you can find a list of my favorite highlights of what Wilson Creek has to offer, and a few pictures of my awkward years as a bonus.
Harper Creek Falls
Harper Creek was the first waterfall I had ever swam in, and to me it perfectly encapsulates what makes Wilson Creek so special.
Harper Creek Falls is a 50 foot waterfall with both an upper and lower section. This creates two sizable swimming holes to enjoy during the summer months. It also makes for spectacular views as the powerful cascade bounces off the rocks and casts rainbow hues through the mist.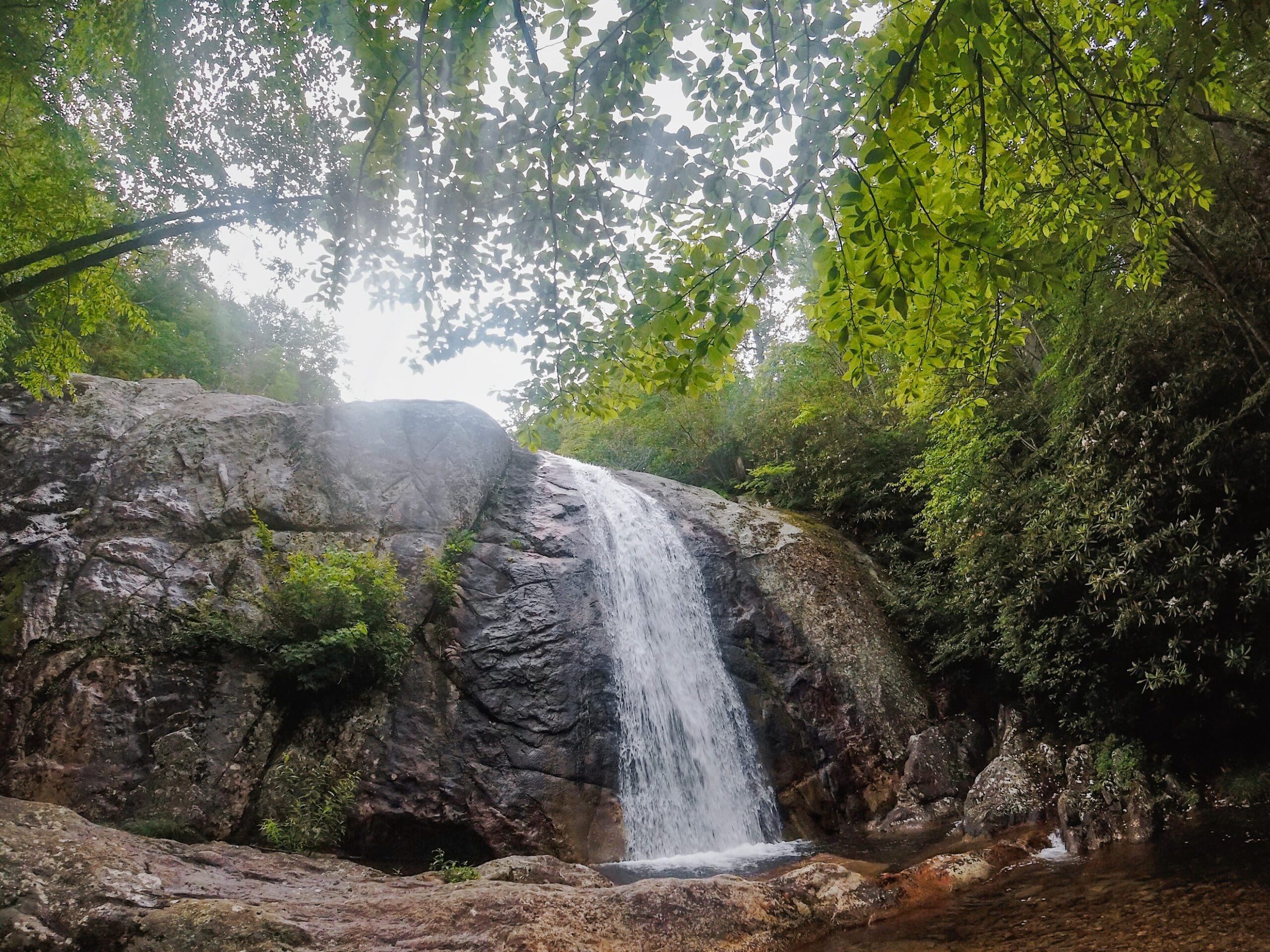 Harper Creek Falls is a quick 1.75 mile hike from the parking lot making it a popular destination for day hikes.
Little Lost Cove Cliffs
These give hikers some of the best vistas Wilson Creek has to offer. A 1.3 mile hike along the trail, this is a must see destination and the perfect view of Grandfather Mountain and the Blue Ridge Mountains.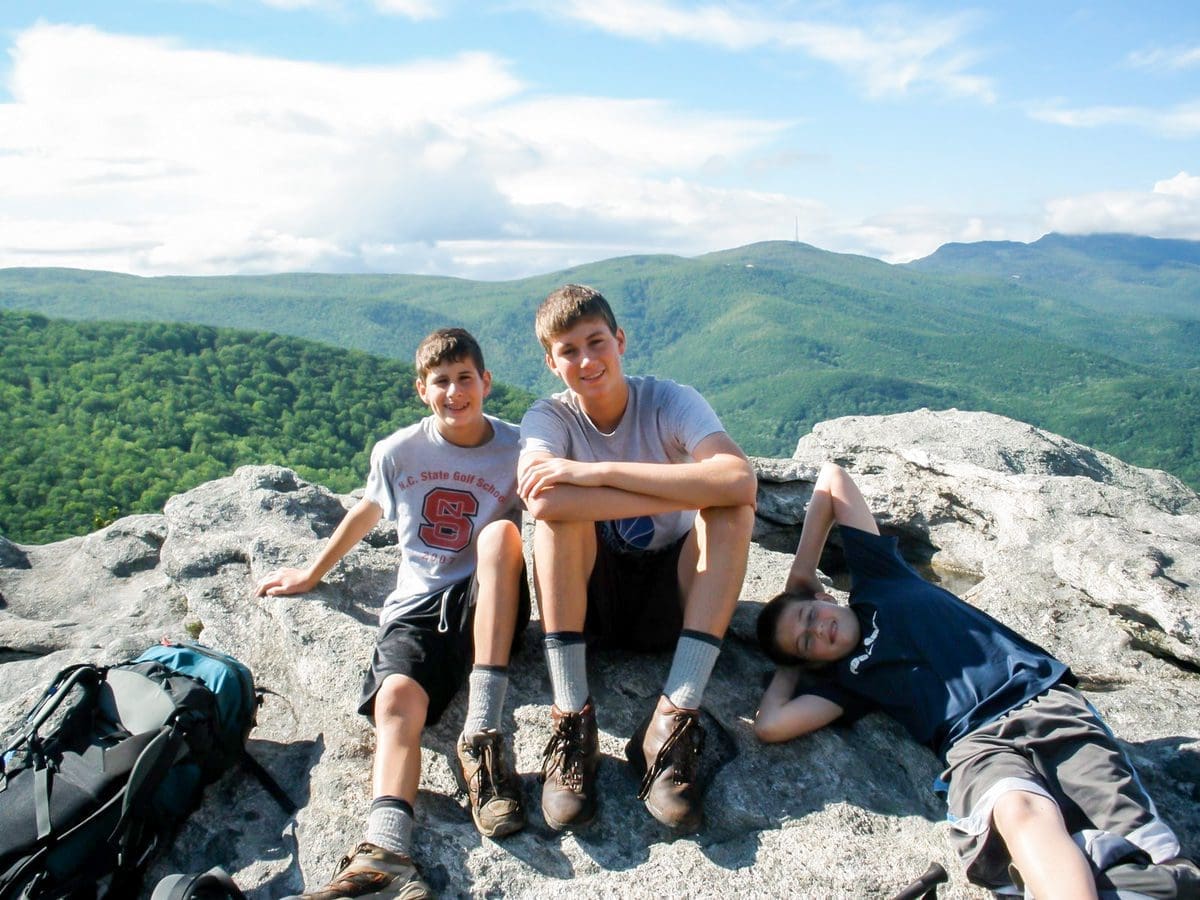 The trek to the cliffs is home to a few old apple trees, which still bear fruit.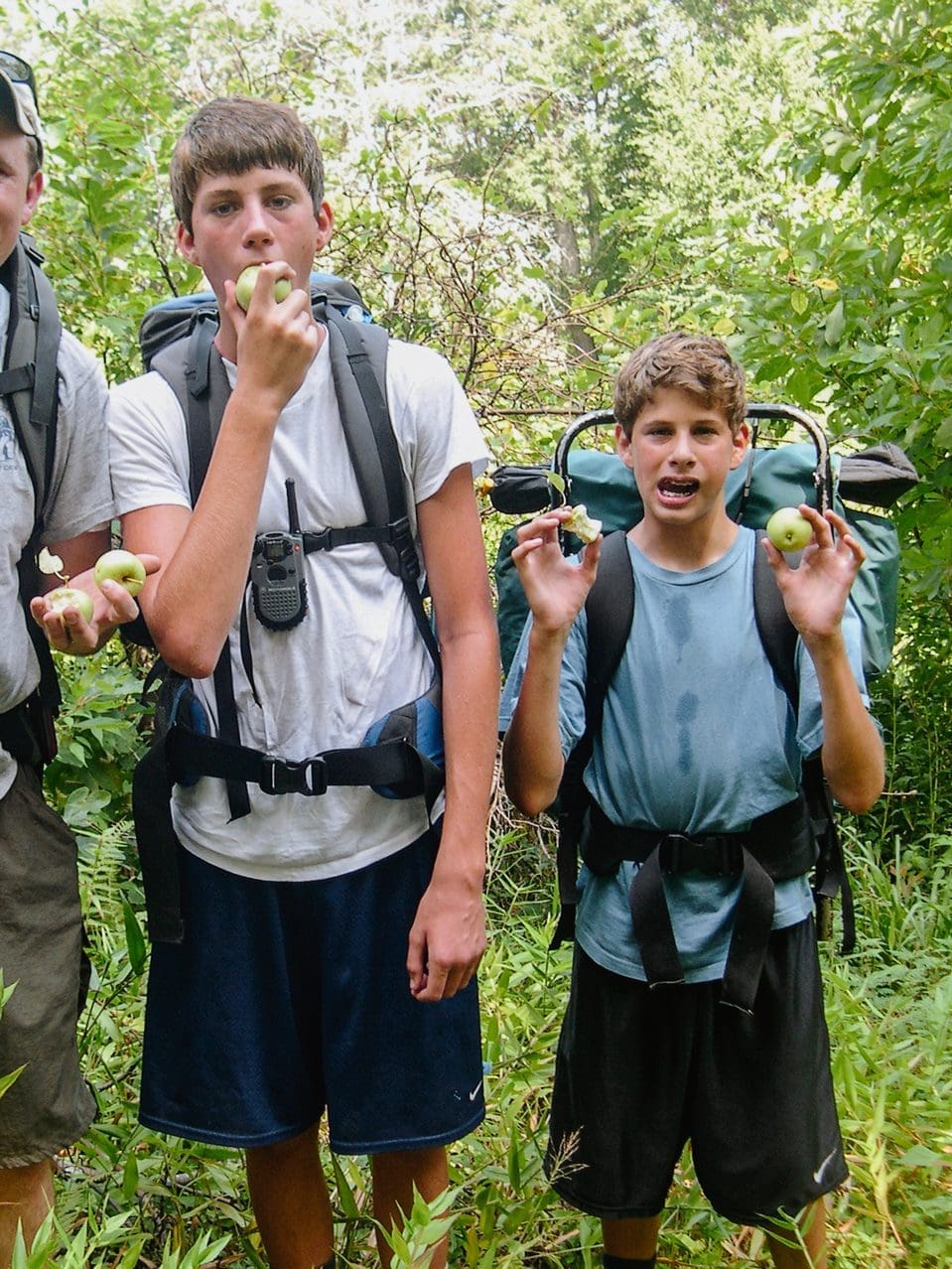 As you reach the top, there are plenty of flat areas of the rock to enjoy a picnic lunch or take in the sunshine and fresh mountain air.
Huntfish Falls
In my opinion, Huntfish Falls is the best place to swim in Wilson Creek. We would always plan our last night's stay at one of the campgrounds nearby so we could spend the afternoon there.
While the 6 to 8 foot falls here isn't quite as impressive as Harper Falls, it spills into an enormous natural pool which is great for swimming. You can also slide down the falls into the water. We had countless races sliding down the rocks to see who would hit the water first.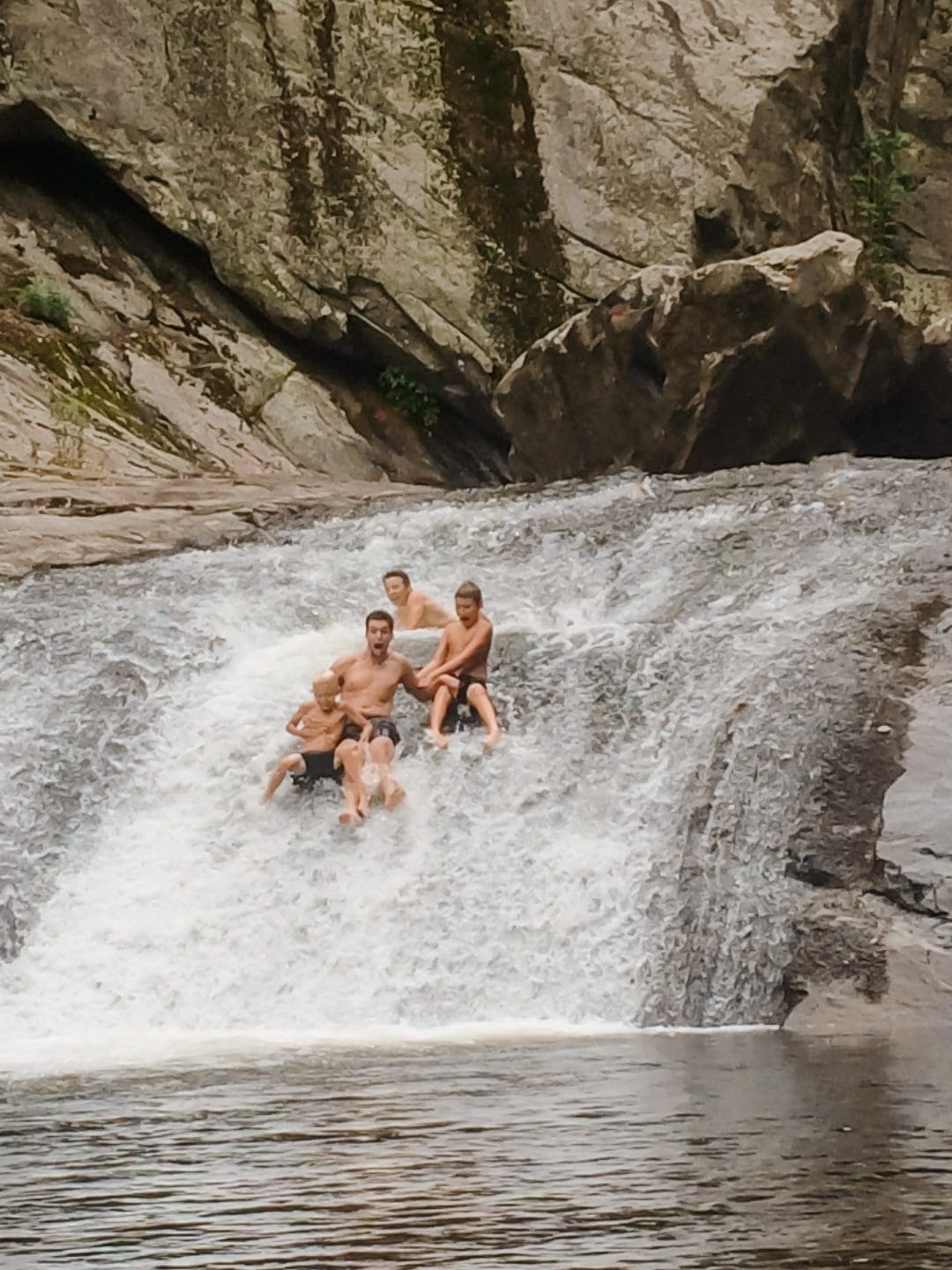 Return to Wilson Creek
I'm so excited to be working with Caldwell County which gives me the perfect excuse to rediscover a place that is so special to me. I'm also excited to introduce it to Megan and the boys for the first time, and create new memories! Wilson Creek has so much to offer and I can't wait to get back to explore.