On a recent visit to Caldwell County, our family was graciously hosted in a lovely home rental "The Sim's Place."
It felt like a stay in my grandmother's home in the best way possible. Immediately upon entering the cozy cottage, I felt right at home among the wood paneling and colorful quilts. It took me straight out of work and placed me somewhere where I felt like I shouldn't be stressed about deadlines but instead listening for a timer signaling that homemade chocolate chip cookies are finished baking.
The Sim's Place host, Sharon, is a gem who carefully and meticulously ensures her guests have everything they need. She was quick to answer questions and it was clear that this home is one she is proud of.
The home is able to comfortably sleep 10+ guests when utilizing both the upstairs and downstairs units. The kitchen is stocked with necessities and there is a washer and dryer for guests needing to refresh their wardrobe.
In addition to the fully adequate inside, the home is situated on a gorgeous property surrounded by nature. It feels like a true sanctuary even though it's not far at all from great restaurants and shopping.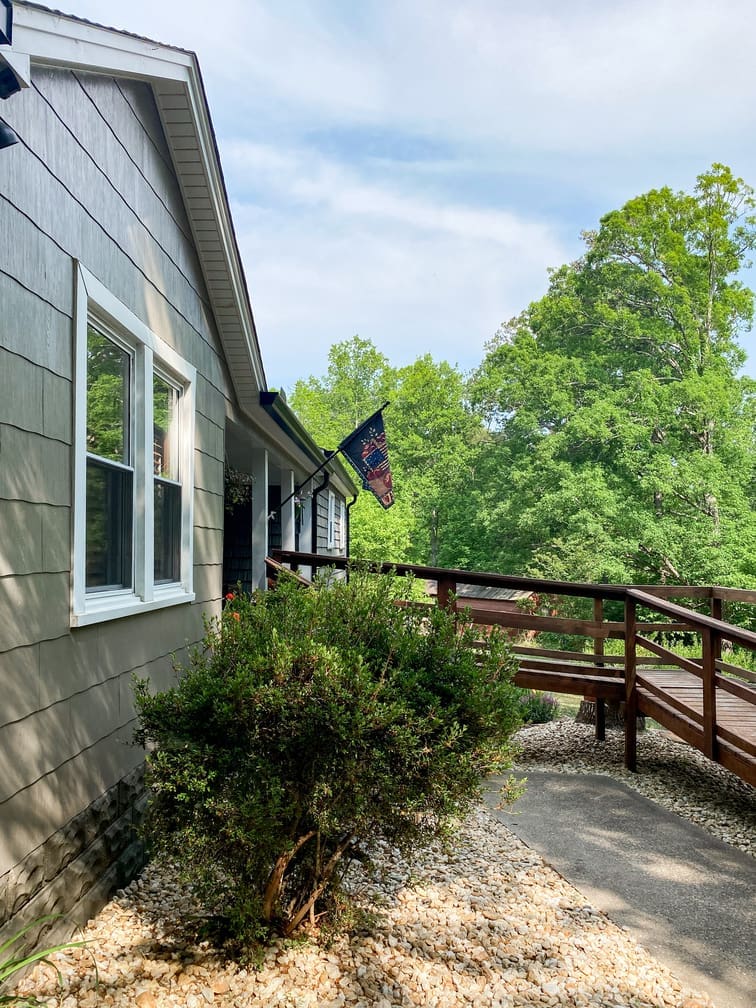 Owned by the same family, Sim's Country BBQ is a hidden gem all you can eat barbecue restaurant that is a must-try when staying in town.
The Sim's Place can be rented on its own, or with a wedding package at Redar Cedar Farm which is located around the corner. It makes a cozy home base for the wedding party!
We enjoyed our stay and appreciated the chance to feel at home while on a work trip!