Caldwell County is certainly not lacking in stunning wedding venues and Red Cedar Farm is one of the most popular for a reason.
Boasting a modern red barn overlooking rolling green hills, this venue is the epitome of rustic elegance! The property is breathtaking and creates the perfect backdrop for ceremonies and photos.
There are multiple locations on Red Cedar Farm for ceremonies depending on the party's preference including a wooden cross in a romantic field.
The real stunner here is obviously the barn with its red siding and elegant interior. The chandelier is a showstopper that commands attention and the lights add an enchanting atmosphere. Although it's a barn, it has flooring, heating and air, bathrooms, and a kitchen!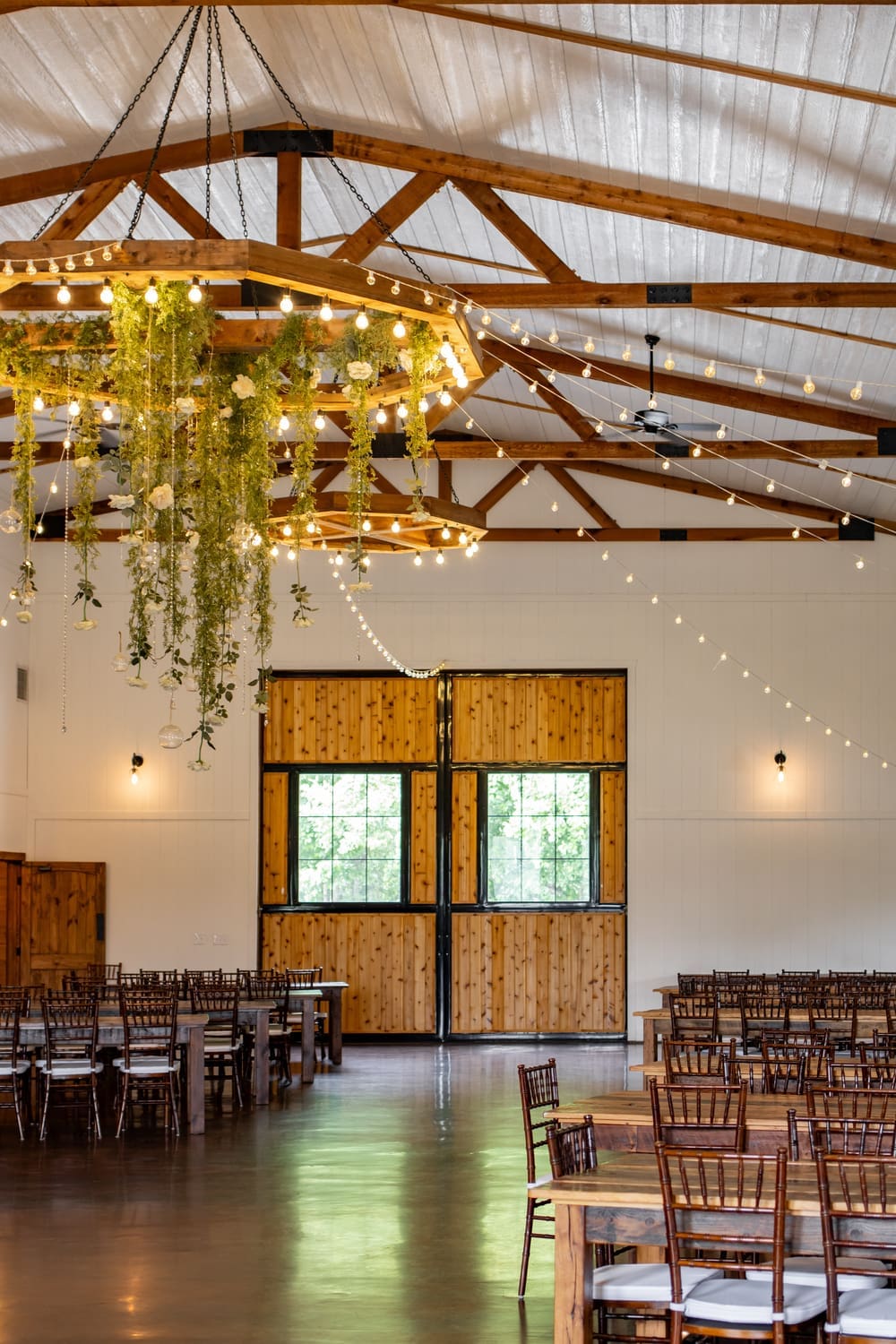 We had the honor of touring the farm with the owner, Jill, and I was so impressed with everything she has built. She and her husband AJ have thought of every detail like expansive parking, bridal suites, home rentals, and beautiful tables and chairs included. They've truly dedicated their lives to providing a fairy-tale wedding venue in North Carolina!