Perkz Cafe is a locally owned restaurant serving southern homestyle cooking in the foothills of Caldwell County.
Owner Curtis Perkins started Perkz Cafe to serve the community of Lenoir good quality food at a great, inexpensive price.
Curtis visited with us and ordered us some of his most popular menu items, starting with the "phat boy nachos" which were delicious and smothered with toppings like pulled pork and nacho cheese.
We also tried the jerk chicken salad and hamburger steak which were both so comforting, filling, and flavorful–everything I want in a southern meal!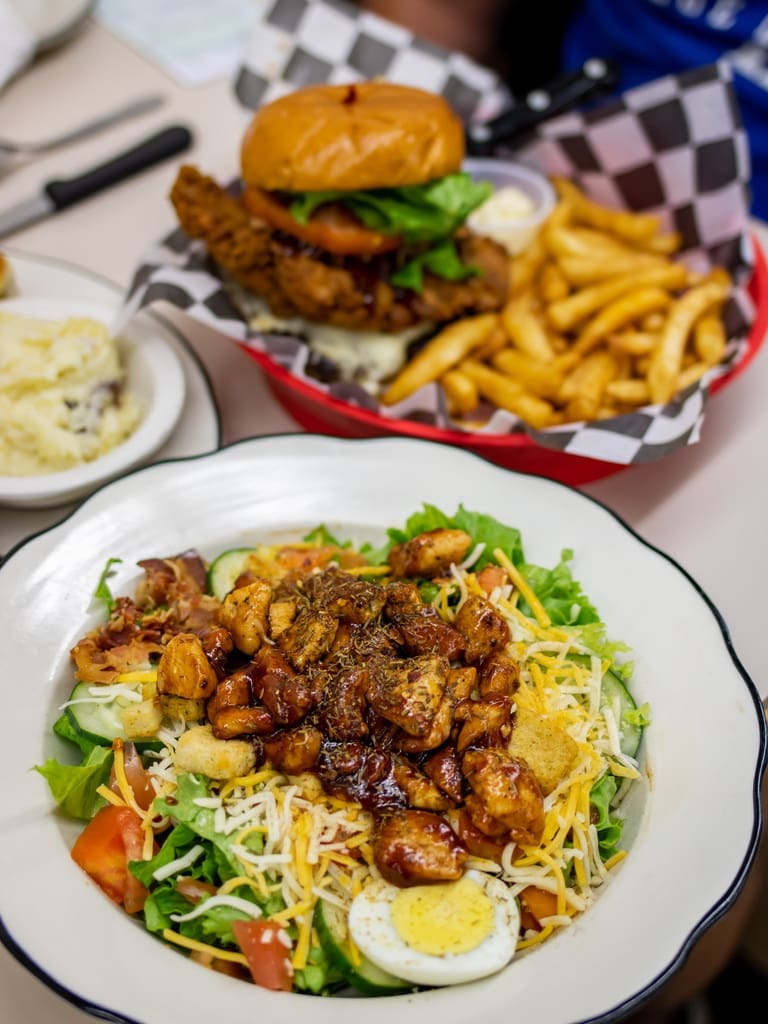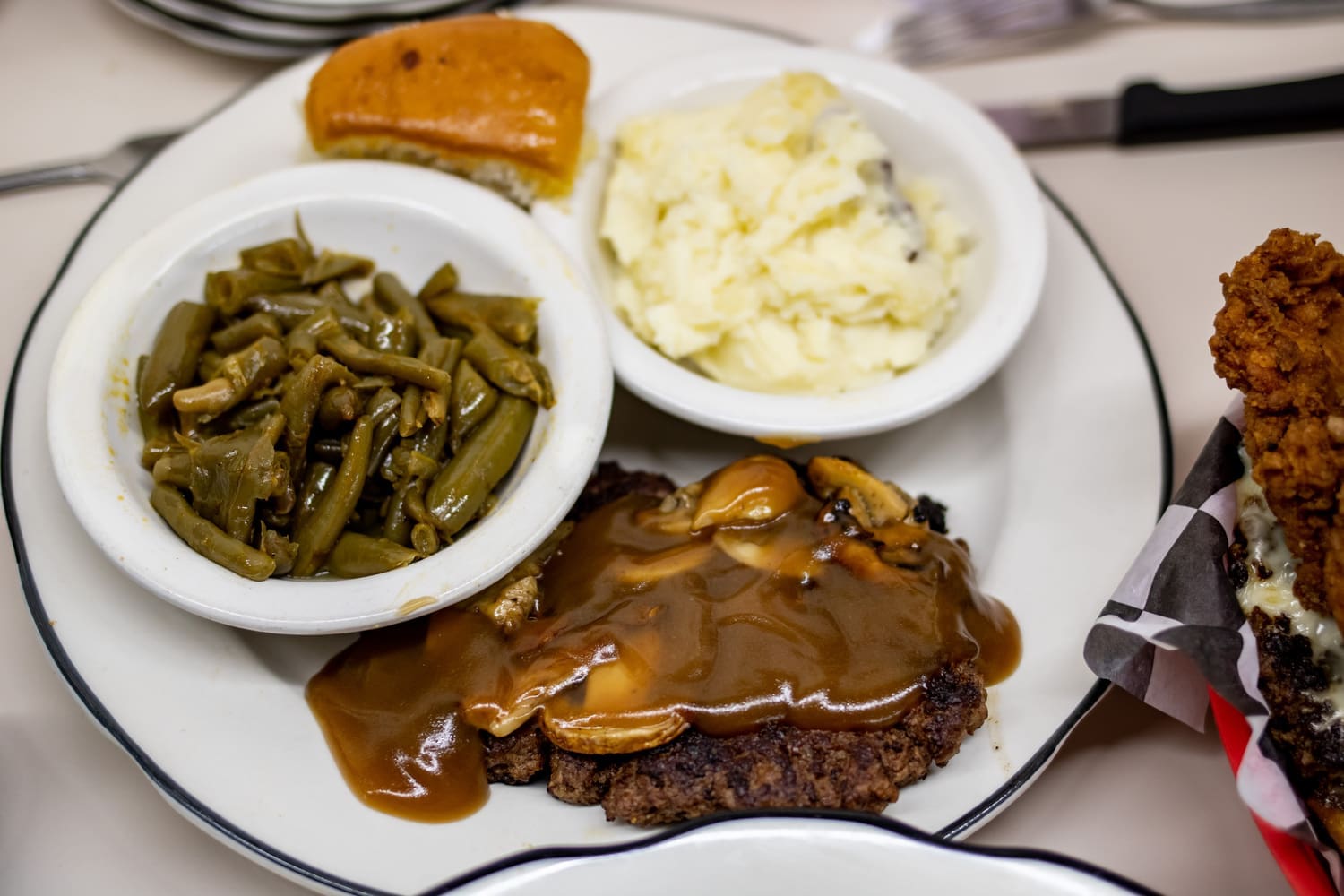 When asked what his most famous menu item is, Curtis confidently answered that it's the "Farmer" which is a huge cheeseburger topped with fried chicken and barbecue. Yes, you read that right. It's a meat lovers dream, but definitely a little tricky to bite into!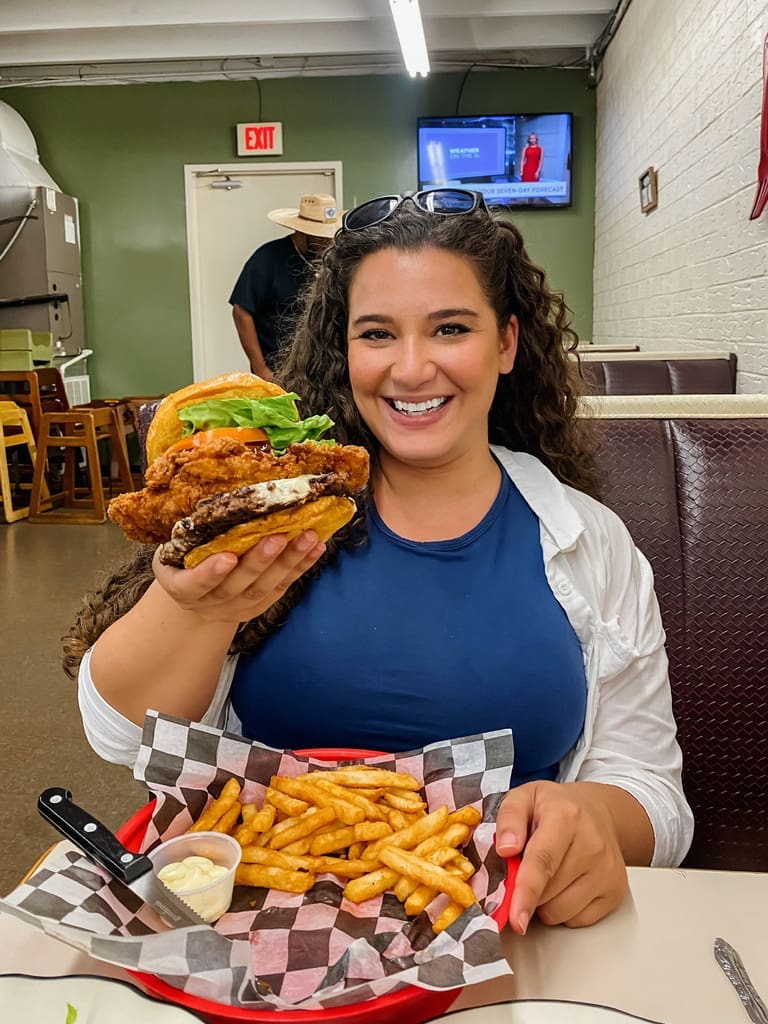 Not only was the food delicious, but the atmosphere was warm and inviting. Out front there is a huge wooden chair and inflatable waving man (the type you see at car dealerships). Our kids loved them! Inside Perkz Cafe, the walls are full of fun artwork and an arcade claw machine.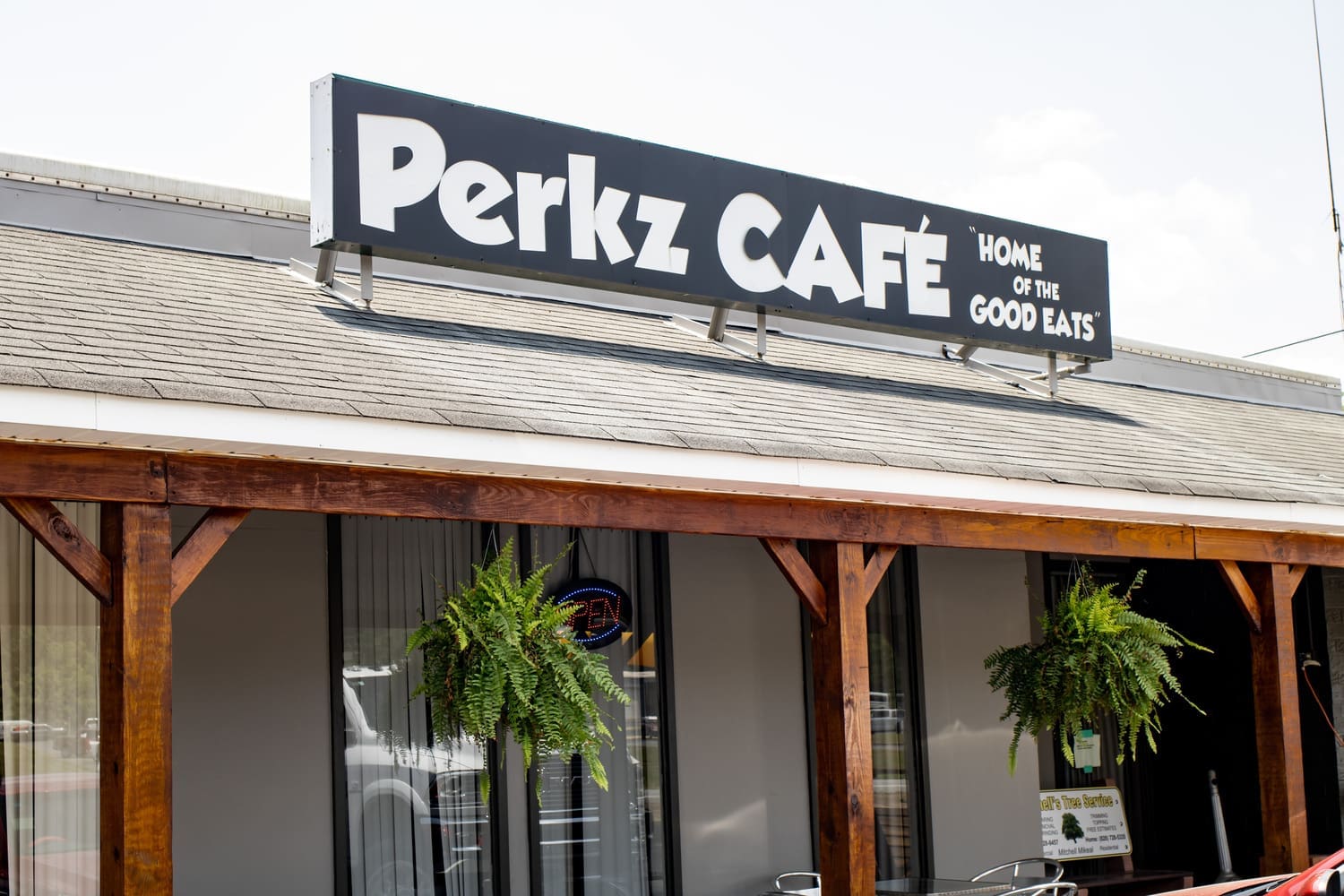 Our son dropped a toy behind the booth seating and after trying a few minutes to unsuccessfully retrieve it, we gave up. Curtis saw our attempts and helped us move the booth away from the wall so our son could go get his toy. This story, along with countless others from patrons, is what keeps people coming back to Perkz Cafe.
In addition to the brick and mortar restaurant, Perkz Cafe is a common choice among locals for event catering.
Stop by Perkz Cafe in Lenoir for your fix of souther comfort food and southern hospitality!