At Hole Lotta Doughnuts, the primary focus is handcrafting the perfect glazed yeast doughnut and sharing a "whole lotta" love with the customer in the process.
Hole Lotta Doughnuts strives to provide quality food and a fun, family-centered atmosphere for patrons in the high country of North Carolina. They have locations in Boone, West Jefferson, and Lenoir. During our visit to Caldwell County, we visited their Lenoir store and had an incredible experience.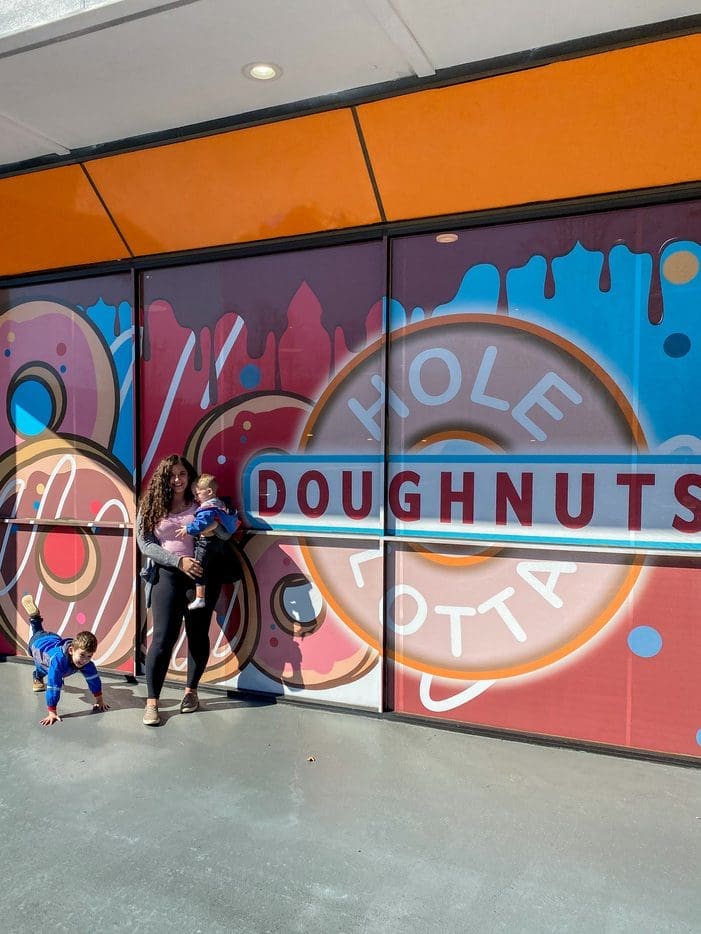 Our boys were entertained by the corn hole and other games they had set up, like connect four and checkers. But we all loved their "wagon-wheel" sized doughnuts that we shared as a family.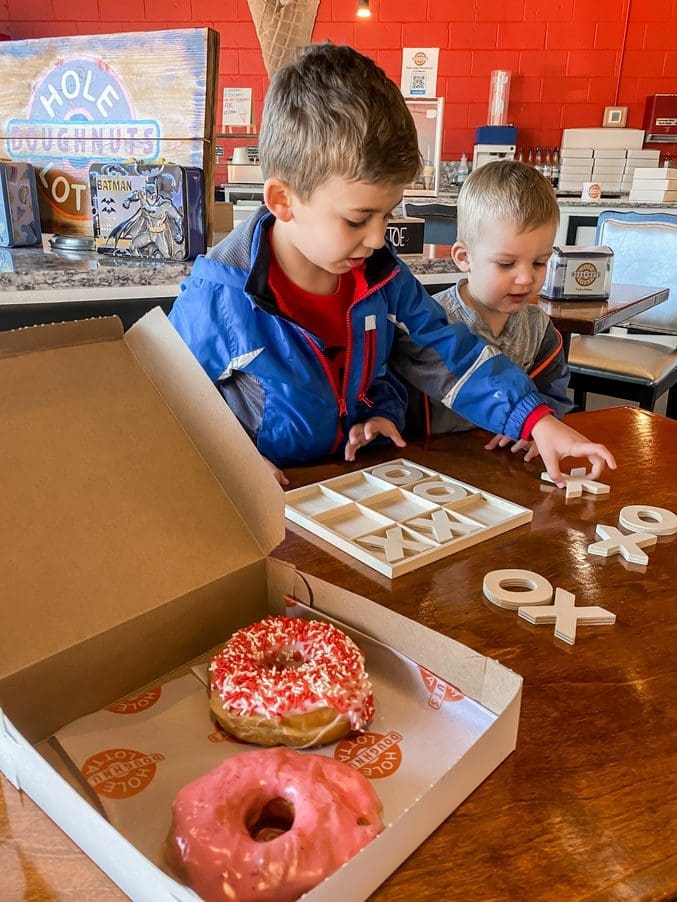 We got a strawberry sprinkle (a must-order for a family with a 4-year-old) and a regular strawberry doughnut. We didn't make it there until 11:30 am on a Saturday, so there were slim pickings, but both were amazing! They also serves fritters, turnovers, croissants, pastries, popcorn, ice cream, and drinks.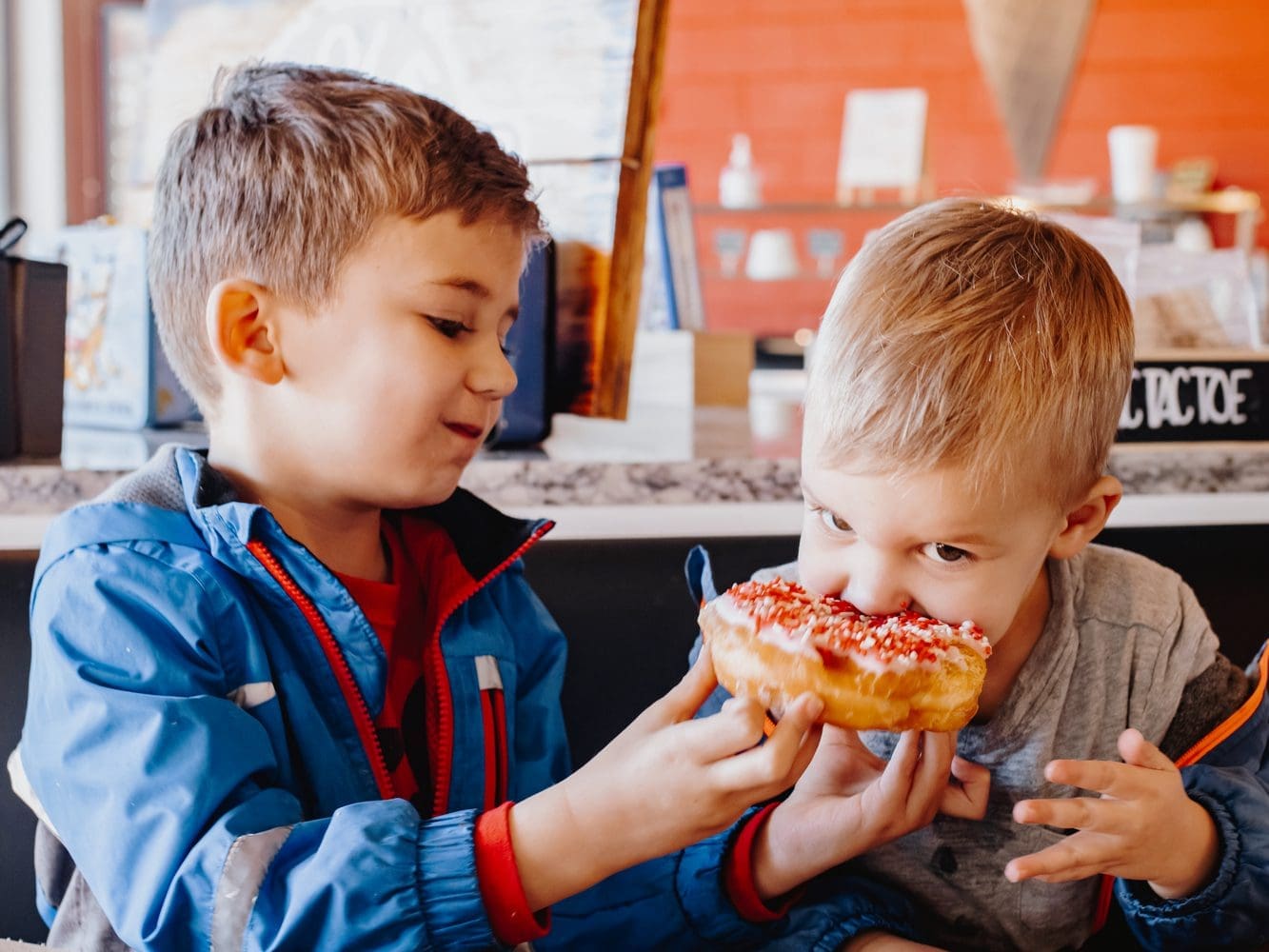 One of Hole Lotta Doughnuts' mottos is "Come as You Are." It was nice to feel at home there. A few people with their laptops were working with a coffee in hand. I was wrangling the kids while Megan was shooting content. They even have a Prayer Room in their Lenoir location where guests can go to meditate, pray and connect with God or whomever their higher power is.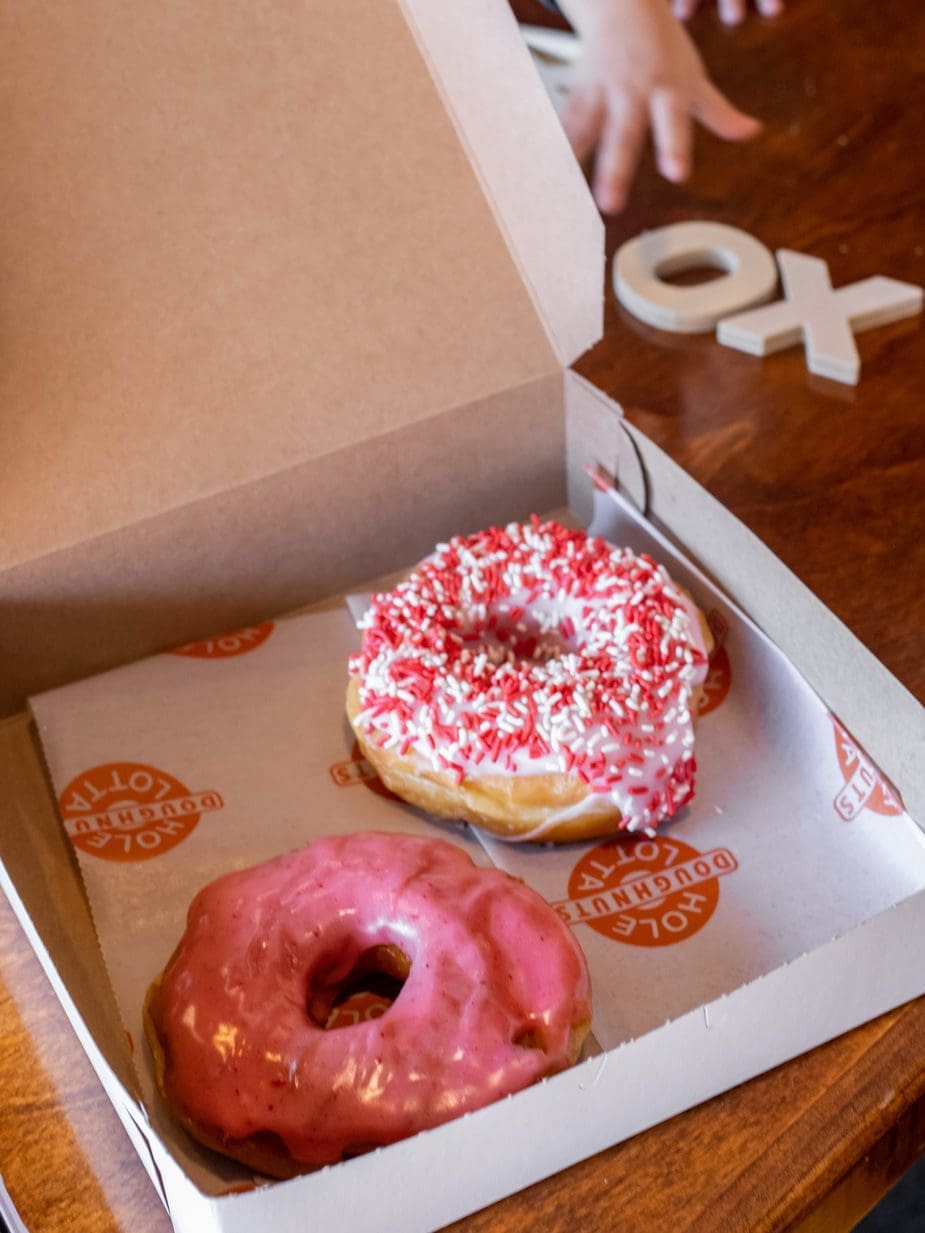 Their standards are high, and it shows in their food and general atmosphere. Hole Lotta Doughnuts was a joy to experience, and I can't wait for our next visit!