Happy Valley Filling Station provides mouth-watering pizza and craft beers to the Happy Valley region of Lenoir, NC. Being both a pizzeria and a brewery has led them to coin the term "Brewzeria."
That creative spirit has been there from the start. Owners Jesse and Angela purchased the land where Happy Valley Filling Station now sits in 2019.
This was primarily to prevent a big box retailer from setting up shop in Happy Valley. Now that they owned the property, they had to decide what to do with it.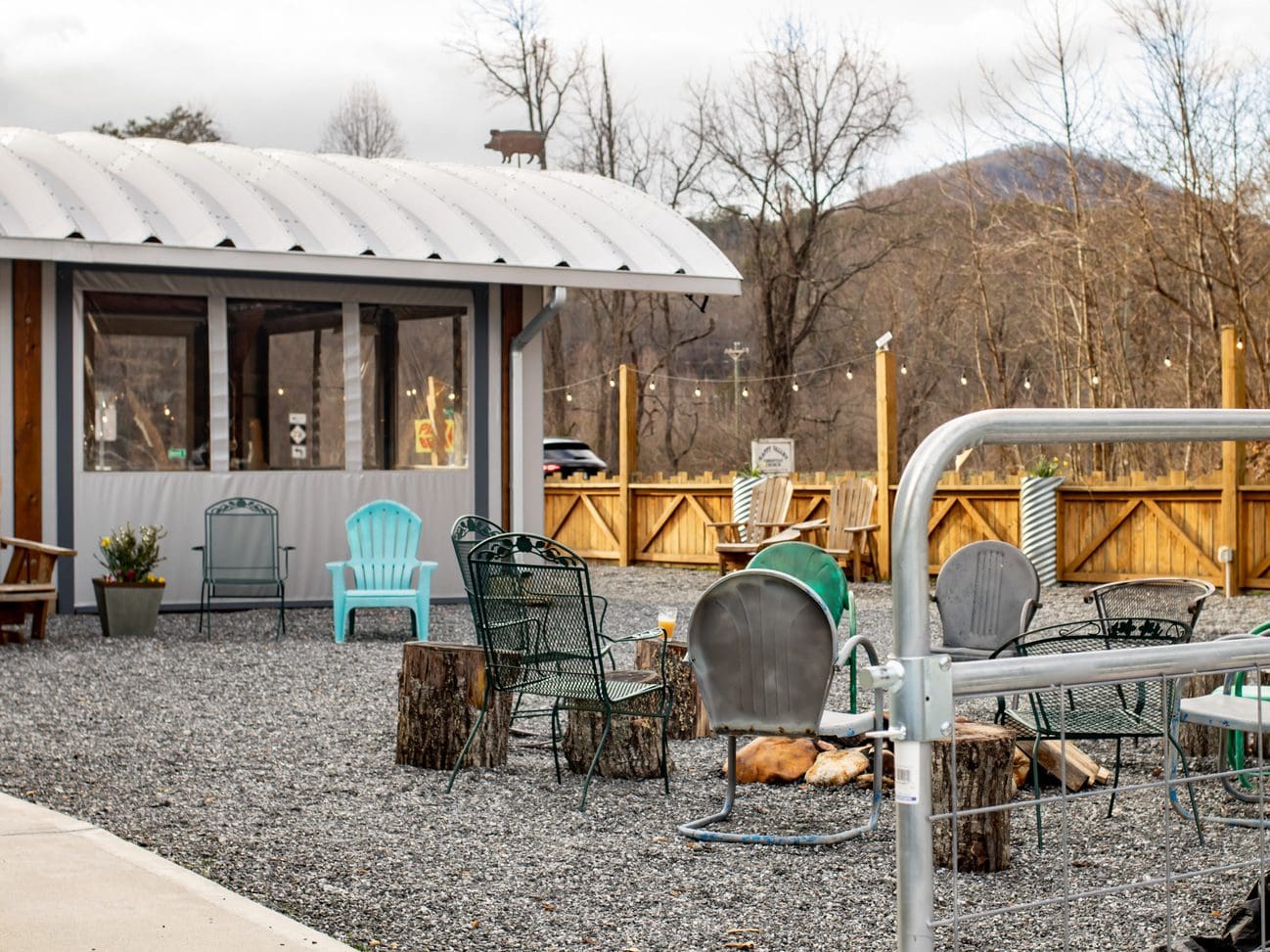 They both agreed that they wanted a community gathering place for friends and family to enjoy good food, good beer, and good company. Happy Valley Filling Station was born and delivered on all those fronts.
When we visited for dinner, the restaurant quickly filled up and was packed with grinning faces and the sounds of warm greetings, embraces, and laughter.
It seemed as if the entire town of Lenoir had stopped by, and everyone was happy to see each other. The energy was infectious, and we felt as though we could have spent all evening enjoying the company and food.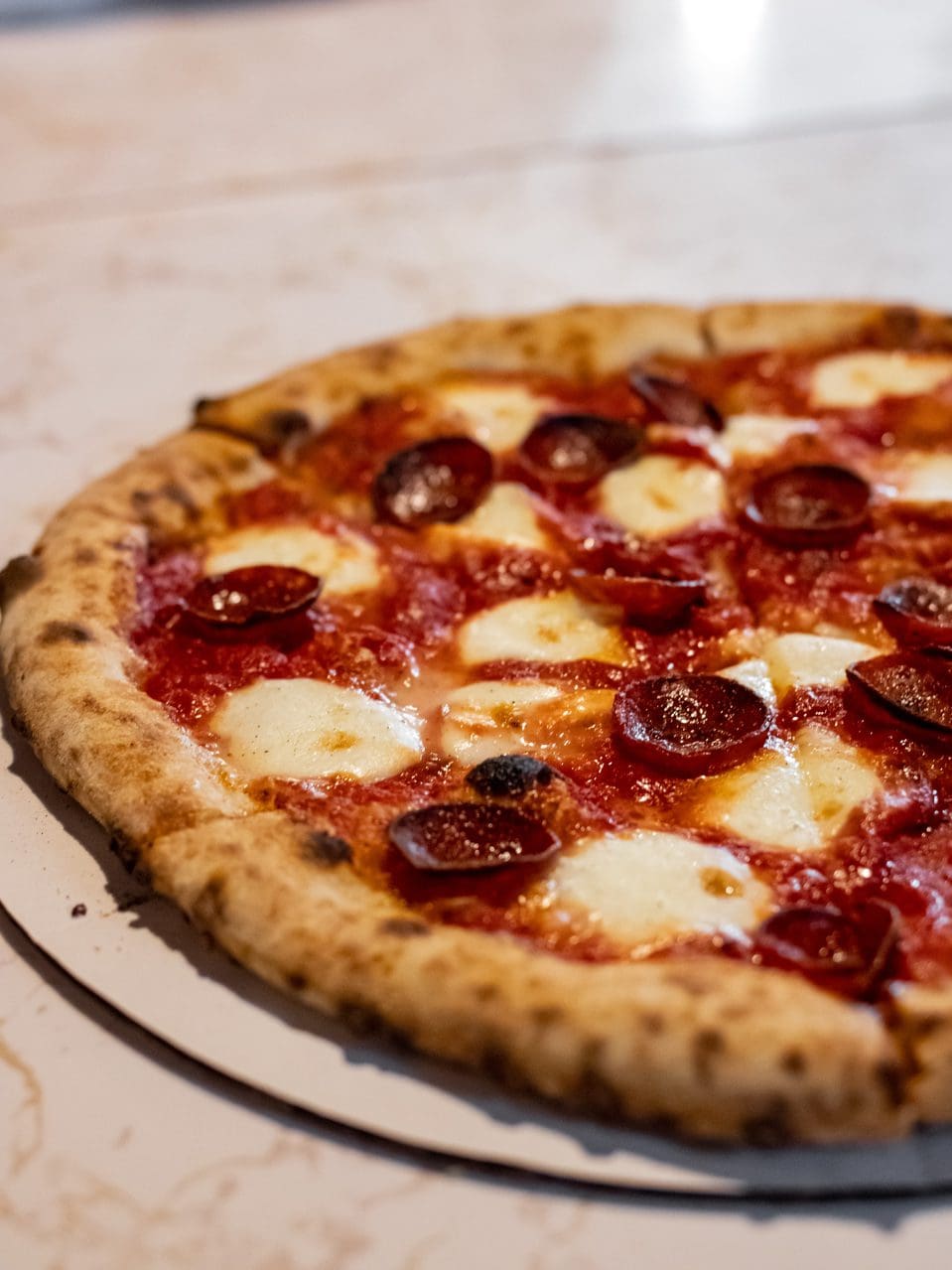 Happy Valley Filling Station hosts live music and other events where you can learn to create or craft something new.
Ingredients are locally sourced and North Carolina-inspired with pizzas like the Sweet Carolina (pesto, mozzarella, bacon, sweet potatoes, and balsamic glaze). The meats come from local farms such as 4440 Ranch and Cattle Company; the crust is fresh sourdough made daily.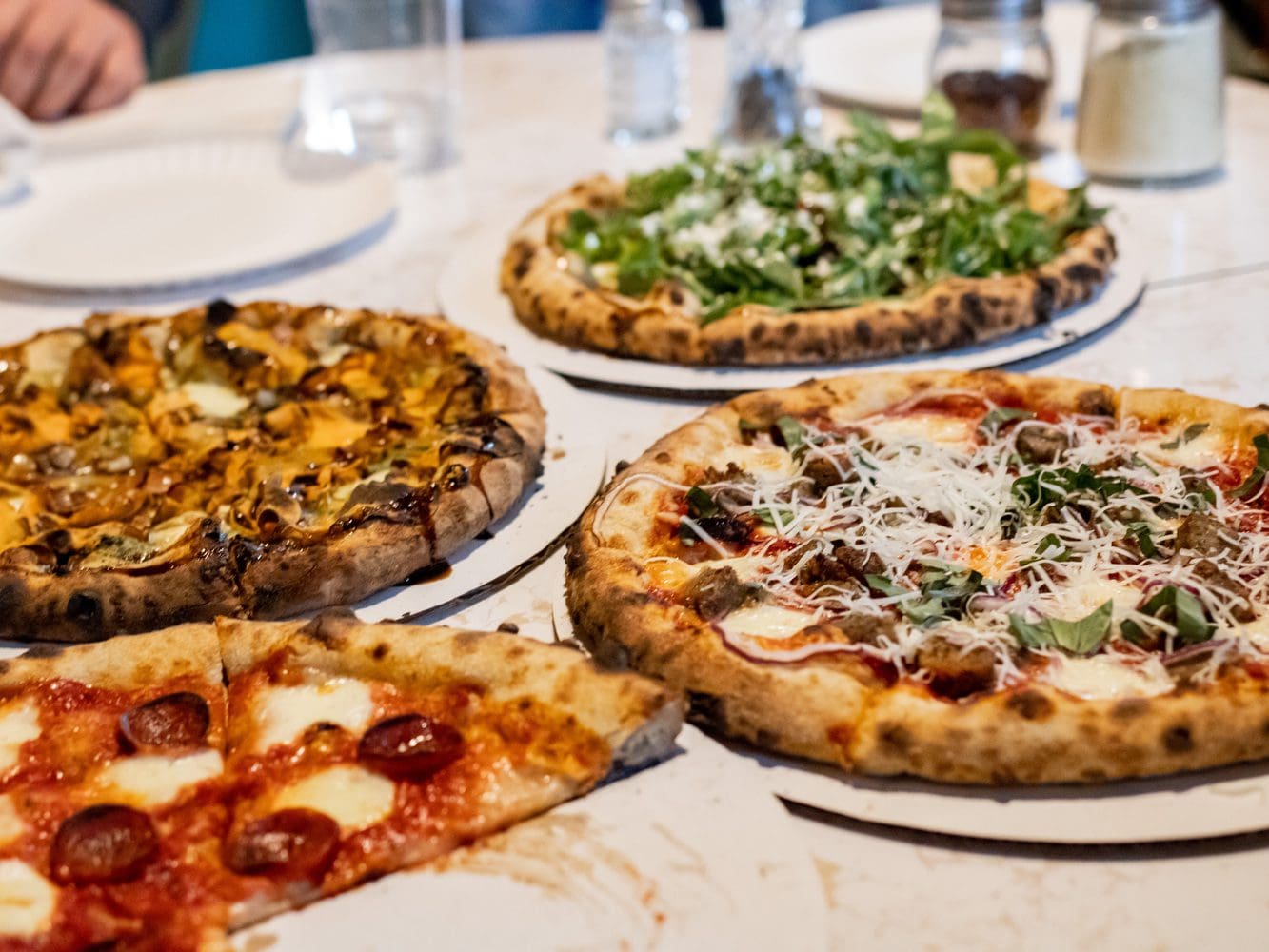 Beer is made in-house in small batches to ensure quality. Locally sourced farms are used to supply the best ingredients available.
The tap list constantly rotates, so check out their website for current choices.
We loved our visit to Happy Valley Filling Station and can't wait to return to try out more of their delicious menu!