Brown Mountain Beach Resort blew us away with its incredible yurts with hot tubs on the Western NC river.
It was the perfect place to stay for our first official visit to Caldwell County. Located right on the banks of Wilson Creek, several cottages and yurts offer peace, serenity, and adventure.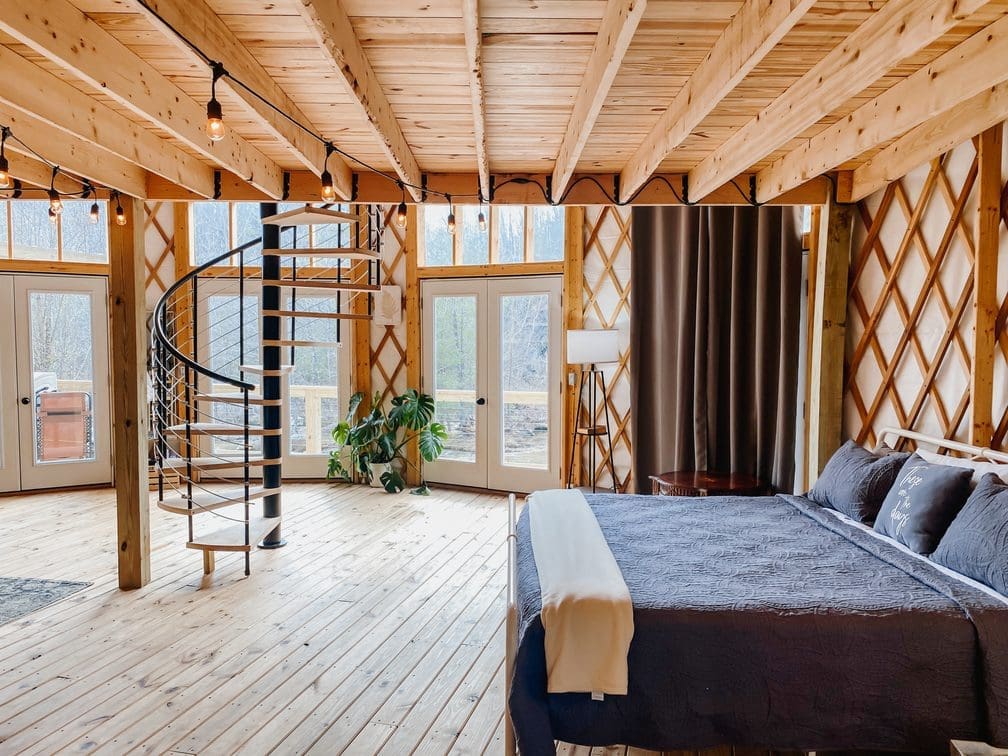 The property on which Brown Mountain Resort sits is a dream and includes seven cottages and 10 Yurts for hosting guests. We stayed in one of the XL Family Yurts that fit us perfectly. It included four beds and can sleep about eight people.
The Kitchenette included all the essential small appliances and a spacious fridge to hold the many kid snacks we travel with. There's also a gas and flat-top grill on the back porch which we used for dinner from 4440 Ranch & Cattle Company.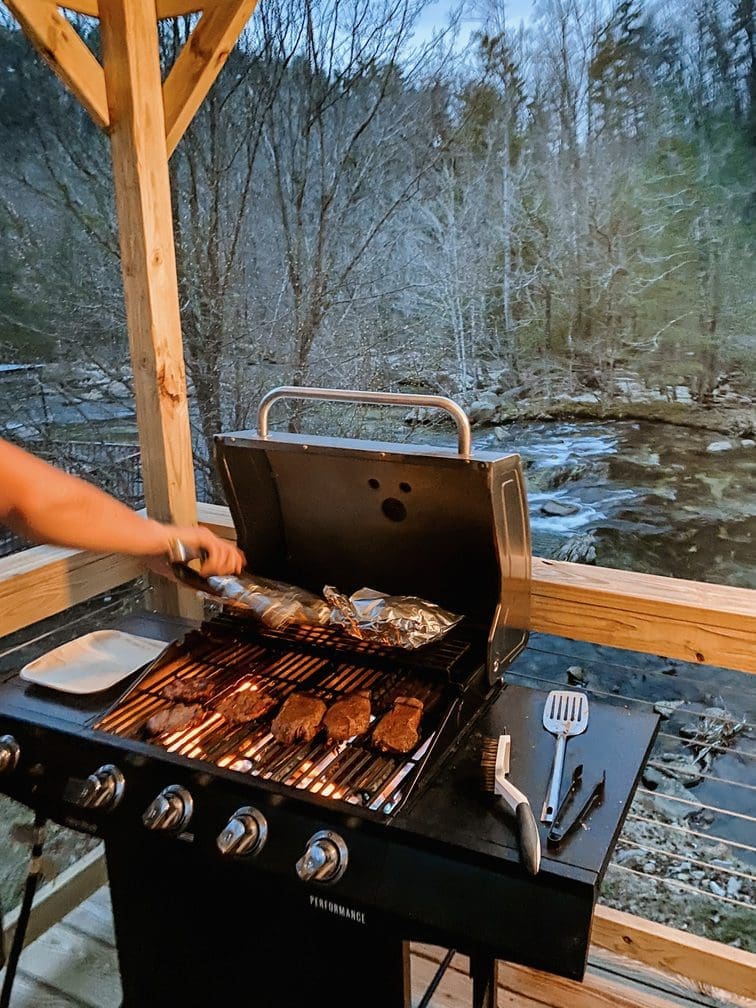 Brown Mountain Beach Resort's yurts also include a full bathroom, A/C, and heat.
The back porch provides a hot tub to admire the breathtaking creek views directly behind you. Off to the side is a fire pit for roasting smores, or just sitting back and listening to the rushing water and crackling of the flames.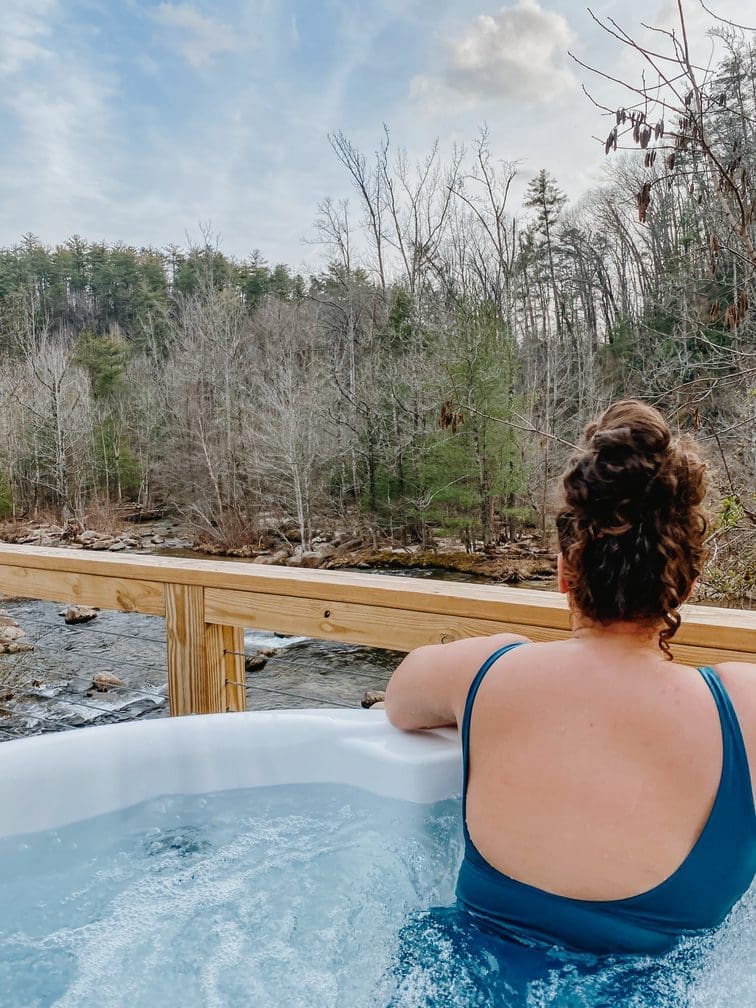 The yurts do not have service or wifi in an attempt to encourage guests to unplug and enjoy their time together in nature. There are a couple of property locations with service and internet, should you need it, like the onsite cafe!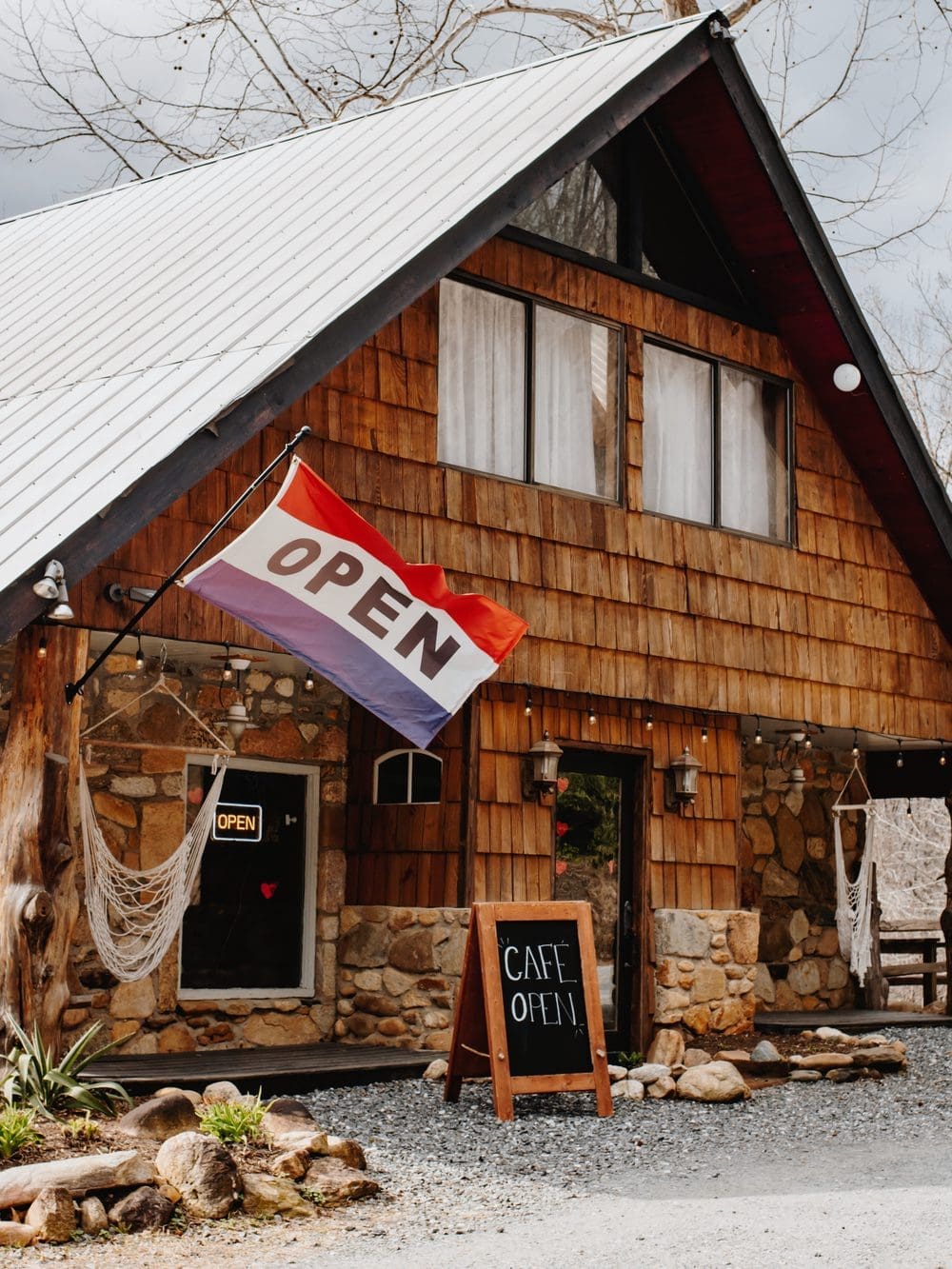 One of the best parts of Brown Mountain Beach Resort is its location. Not only does it have the river in its backyard, but it's also right next to the entrance of Pisgah National Forest.
All it took was a minute ride up the road in one of the resort's UTVs (Utility Task Vehicles similar to an ATV), and we were taking in the beautiful sights of the gorge.
If this wasn't enough, Brown Mountain Beach Resort also provides babysitting services! This was a game-changer for Megan and I. We were able to go into town one morning for massages and a nice lunch date while the owner's daughter watched Dean and Cameron.
She is trained and certified, and the boys loved playing with her. They went on a scavenger hunt through the resort, visited the many animals on the property, and even stopped by the Conservation Cafe for a milkshake. They were in heaven!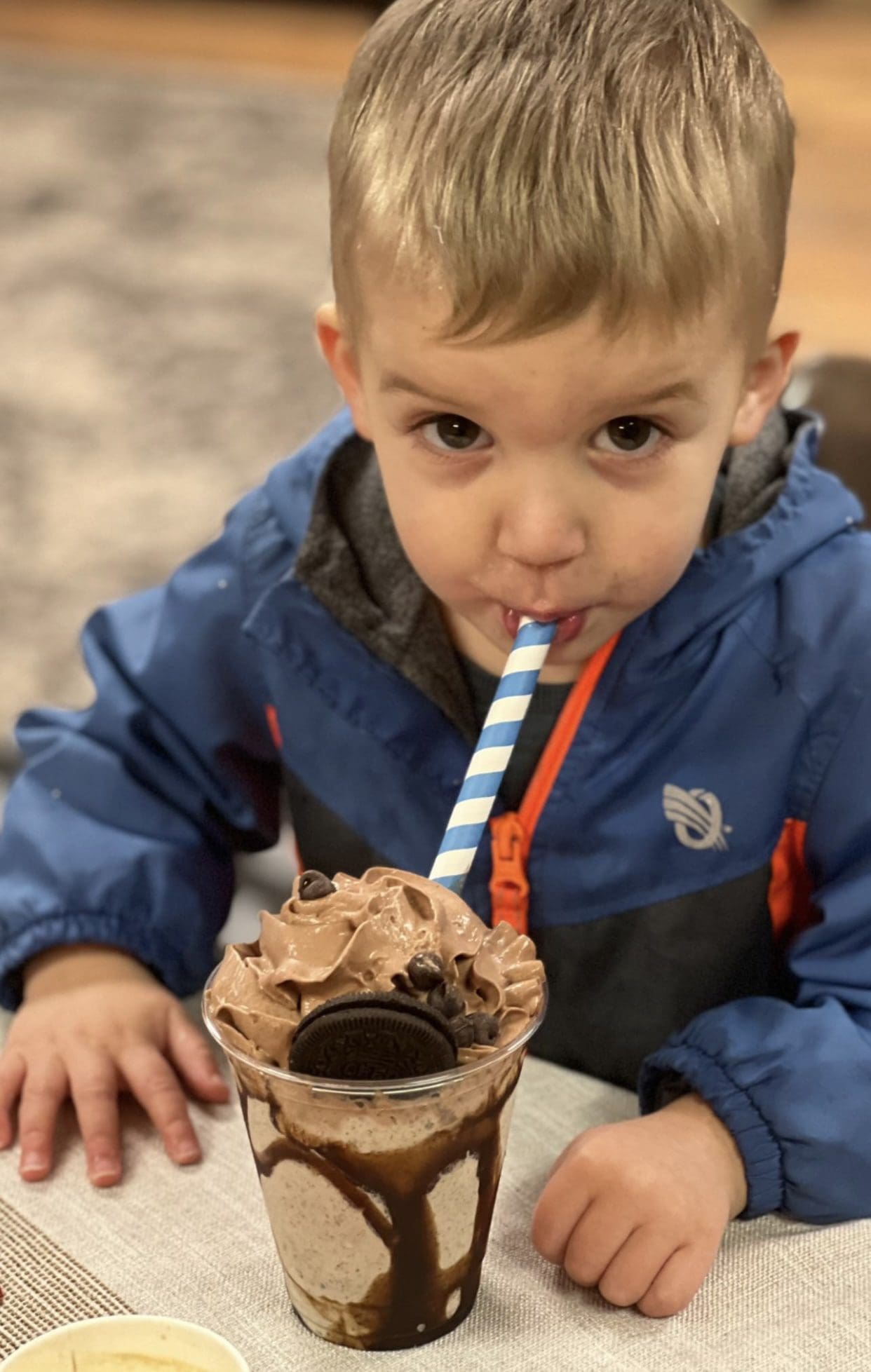 While we are talking about the owners of Brown Mountain Beach Resort, I should mention that they are absolute saints.
It is a family business, and Kelsey and Jeremy play a large part in running the day-to-day operations of the Resort. They are some of the friendliest and most genuine people you will ever meet and made us feel right at home.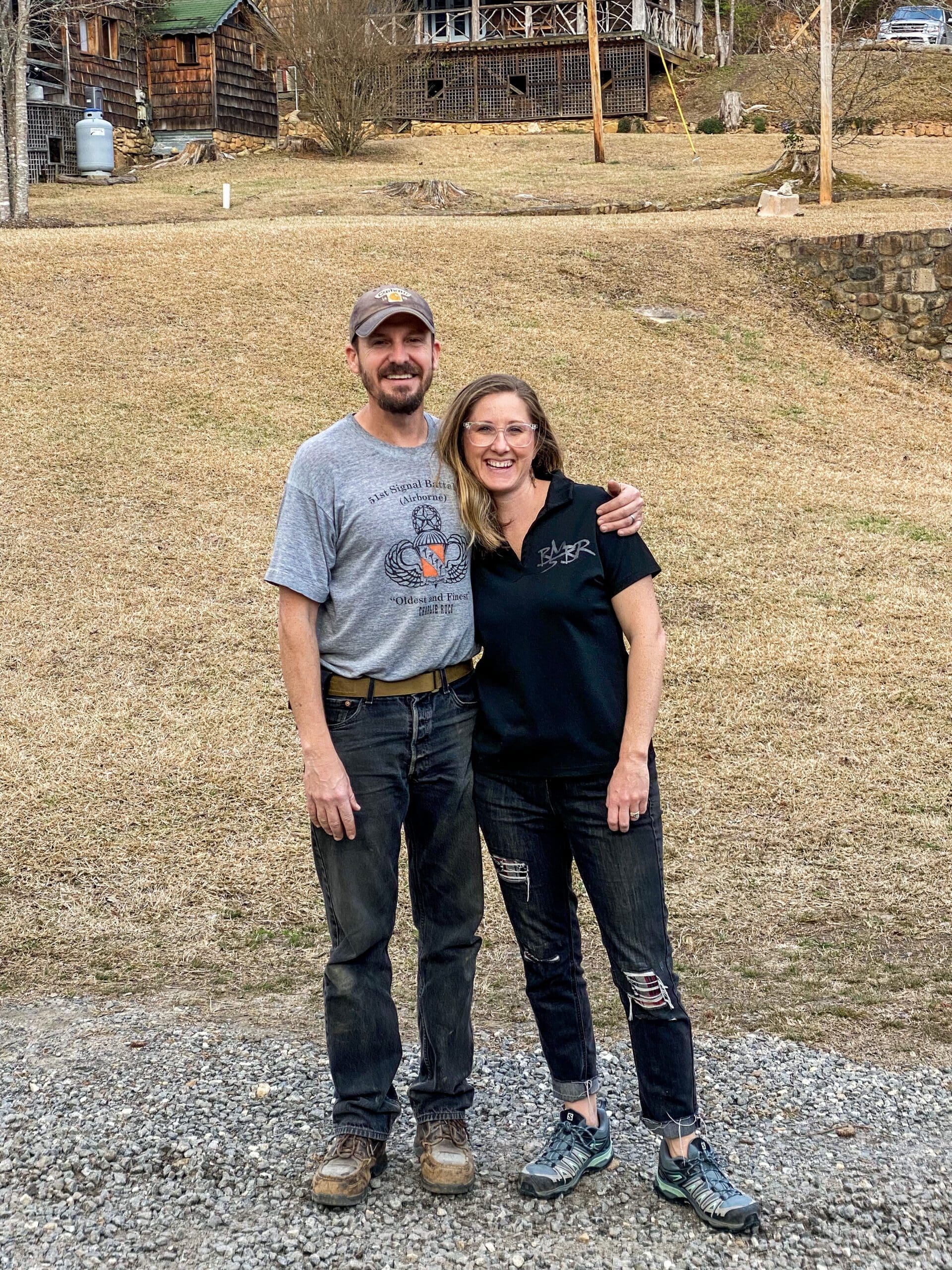 Check out Brown Mountain Beach Resort for your next family getaway. They also host weddings if you want the perfect outdoor mountain venue. We can't wait to come back once it is warmer to enjoy their canoes, tubes, and beach access!