If you find yourself in Caldwell County enjoying Wilson Creek, be sure to stop by Betsey's Ole Country Store.
Situated deep in the Pisgah National Forest, the building was constructed back in 1924 when the town of Mortimer was a bustling lumber hub. It began welcoming customers in the 1940s and now serves as a post office and general store. You can buy everything from soap and matches to snacks and drinks. They will even cook you up some hot dogs, which I've heard you can't miss.
Sitting at the corner of NC 90 and Brown Mountain Beach Rd, Betsey's Ole Country Store backs up to Mortimer Campground and Thorp's Creek. It offers campsites, cabin rentals, and RV site rentals. The campground also includes a private trout pond for families, fishermen, and sight-seers to enjoy. Its claim to fame is that it's the only campground in the valley to offer flush toilets, hot showers, and hot coffee in the morning.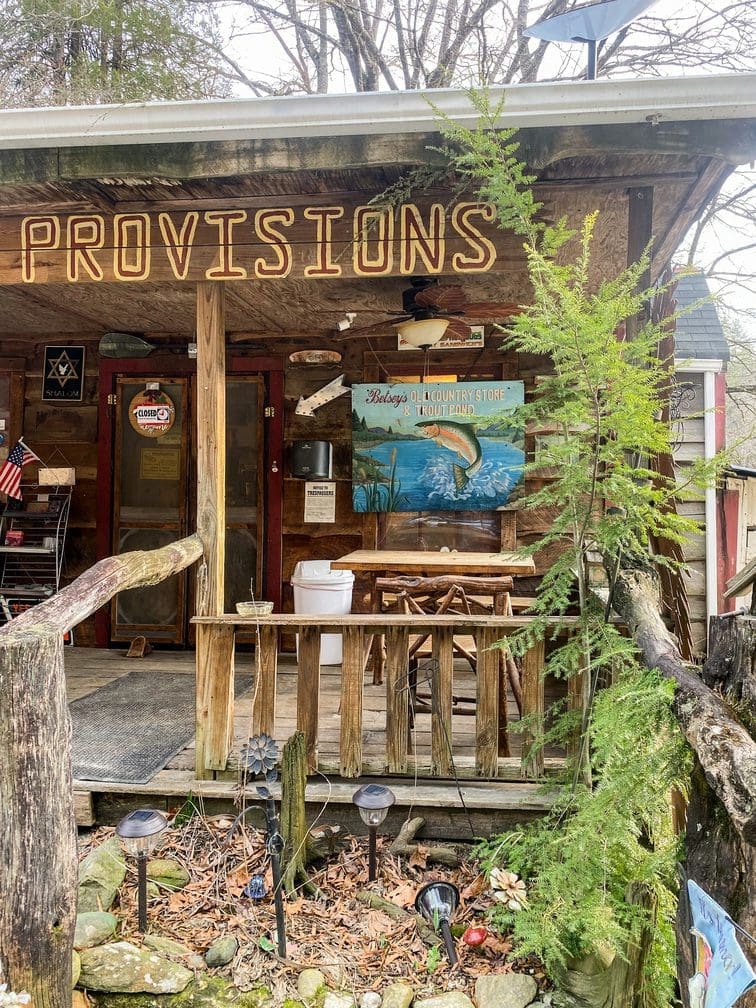 I want to stay there next time I am in Caldwell County and bring my kayak to traverse the river. I'll be sure to continue the tradition of stopping at Betsey's Ole Country Store for a drink and, maybe, this time, a hot dog.