Itinerary: CALDWELL Co.
NC Eat & Play's NC Foothills Itinerary is in partnership with Caldwell County. Get ready to fall in love with this region of North Carolina.
First, let's start with a common question, "What is local wanderlust, exactly?" 
It's our mission at NC Eat & Play. It's a lifestyle that embraces the extraordinary in the mundane. It's giving yourself the freedom to romanticize your life right here where you are.
I created this platform to show people they don't have to cross oceans to experience new cultures. They don't have to make a lot of money to live a beautiful life. They don't have to buy a plane ticket to find adventure.
Look at your life right now. Are you a local wanderluster? It's never too late to start.
Instead of bringing pizza home and eating it in front of the tv with your family, look up a pretty park nearby and have a picnic. Call up a friend and spontaneously decide to drive through the night to catch the sunrise over the ocean. Make a goal to try a new locally owned bakery each week, and maybe even post about it or leave a nice review. Hike a new trail and take the time to be present, listening to the birds and trickling creek.
When Caldwell County reached out to see if I would be interested in partnering with them to help highlight the region, I immediately said, "This is exactly the kind of content I want to share and encourage people to enjoy experiencing for themselves."
I'm Megan,
and I'm a Local Wanderluster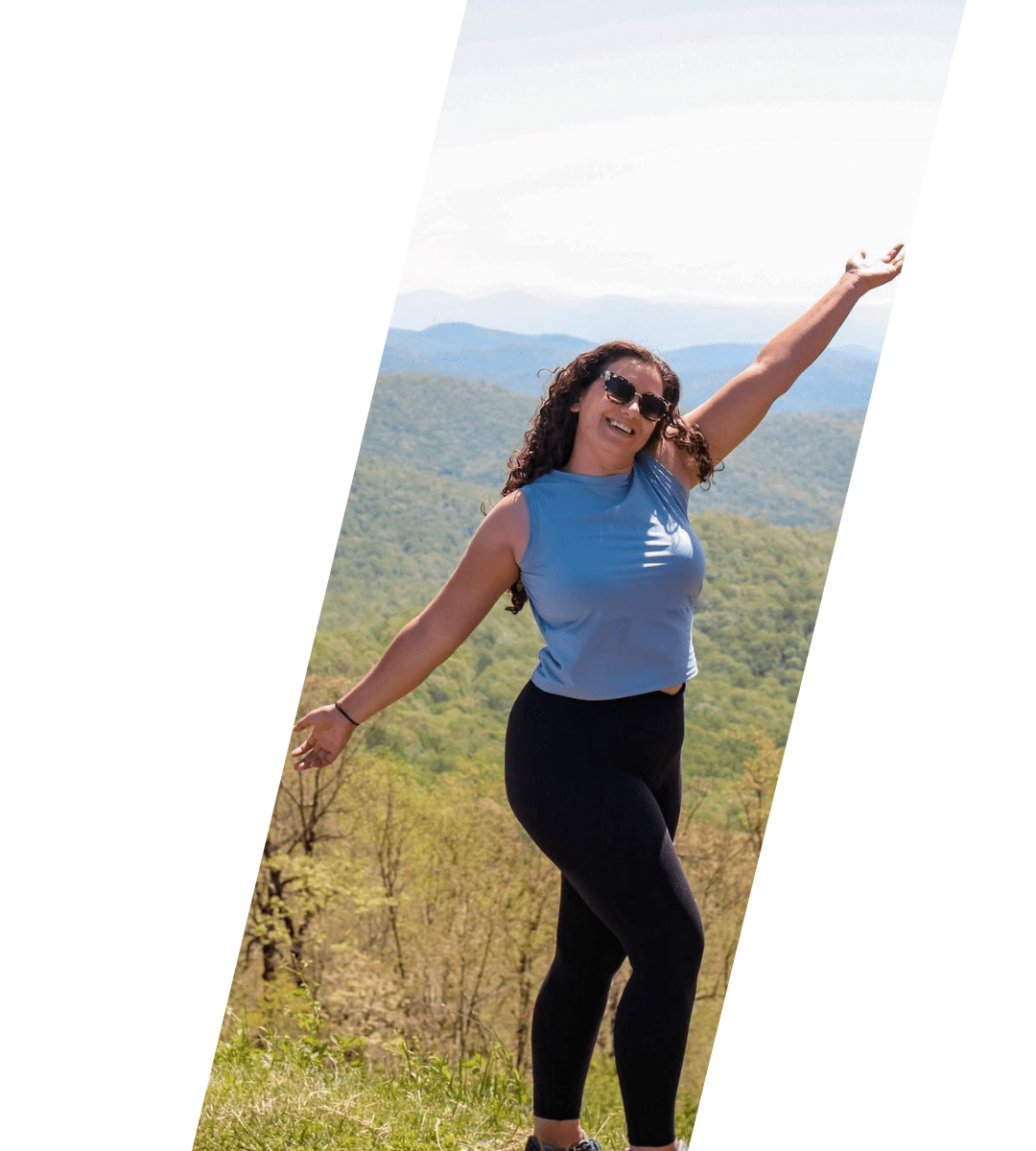 ThOUGHTFUL & GRACIOUS GUIDES
My husband, Harrison is credited with getting me and our kids to love the outdoors more. 
NC Eat & Play definitely got its start from capturing local food, and it will always be a large portion of what we focus on. You gotta eat, right?
But a primary driver for my family personally is to create memories with my children. Harrison and I want to teach them about the beauty of nature and never take all that surrounds us for granted.
Along the way, I've met and been messaged by thousands of followers seeking the same – some individually and many for their families. 
The NC Foothills Itinerary came about when we started working closely with the leaders in Caldwell. It was clear they were very thoughtful and gracious about creating a schedule with as many experiences as we could fit in, but they always kept in mind just how tough it can be traveling with young children.  
And that's what the Itinerary will be too- thoughtful and gracious. I'll share my experiences on social media and gather important and useful information for guides like these below. Note: We will be building our content over the year, and releasing new guides along the way.  
We've also connected you with even more resources available to ensure you have the most accurate and up-to-date information from the region. 
Brown Mountain Beach Resort blew us away with its incredible yurts with hot tubs positioned on the river in Western NC.
The property on which Brown Mountain Resort sits is a dream and includes seven cottages and 10 Yurts for hosting guests. We stayed in one of the XL Family Yurts, which was the perfect fit for us. It includes four beds and can sleep about eight people.
Perkz Cafe is a locally owned restaurant serving southern homestyle cooking in the foothills of Caldwell County. Owner Curtis Perkins started Perkz Cafe to serve the community of Lenoir good quality food at a great, inexpensive price. Curtis visited with us and...
Cities & Towns
Lenoir
Sawmills
Granite Falls
Gamewell
Hudson
Cajah's Mountain
Rhodhiss
Cedar Rock
National, state & local protected areas
Blue Ridge Parkway (part)
Pisgah National Forest (part)
Backbone Ridge State Forest
Grandfather Mountain State Park (part)
Tuttle Educational State Forest
Major water bodies
Beaver Creek
Blue Creek
Catawba River
Gunpowder Creek
Husband Creek
Johns River
Lake Hickory
Little Gunpowder Creek
Little King Creek
Lower Creek
Mill Creek
Mulberry Creek
Rhodhiss Lake
Rock Creek
Silver Creek
Upper Little River
Wilson Creek
Yadkin River