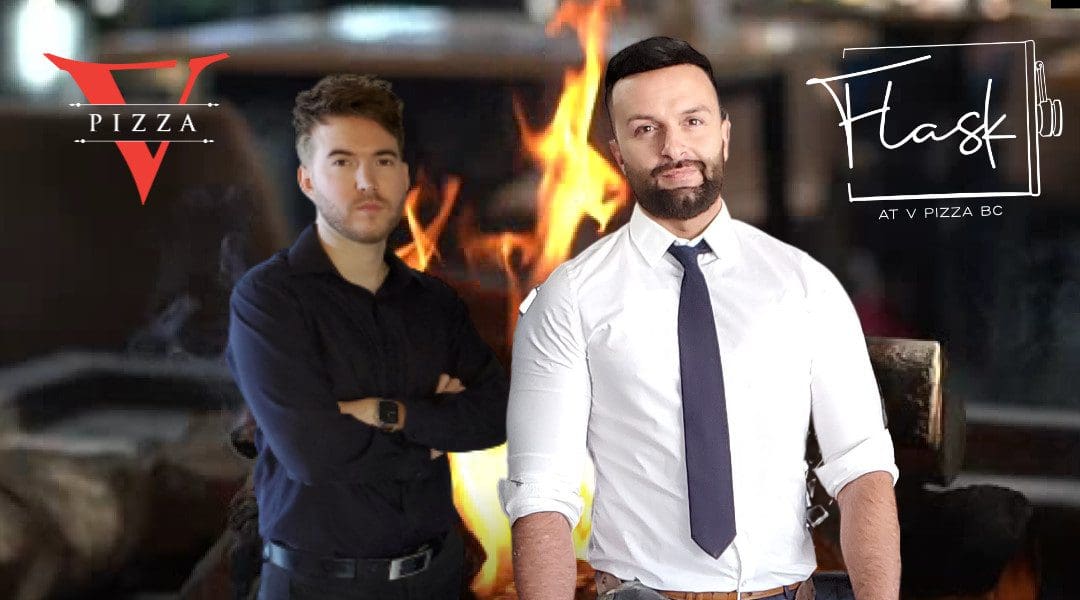 Flask cocktail bar is now open in Raleigh
V Pizza's newest Brier Creek location and its new artisan cocktail bar, Flask, are adding a little fire & soul to Raleigh.
V Pizza at Brier Creek offers its signature fresh Neapolitan wood-fired pizza creations made the way it's authentically supposed to be.
Flask, a separate cocktail bar offers a soulful drink experience from the area's most impressive mixologists.
Flask is the area's newest craft cocktail bar and is now one of the few establishments offering mocktails in Raleigh.
It's been an absolute pleasure to work closely alongside Anthony and Ryan, the owners of V Pizza Cary and the newly opened V Pizza Brier Creek and Flask Cocktail Bar.
Anthony Rapillo, owner of V Pizza North Carolina expands into Raleigh with a new V Pizza concept for the Brier Creek community.
Owner, Anthony Rapillo
I initially started typing out in detail, about the businesses I opened over the weekend, and the party we threw celebrating them. I don't know how to quantify how grateful I am for the opportunities God has afforded me over the years.
This definitely feels different — multiple companies launching simultaneously after months, if not longer, of 13+ hour workdays and meetings, and setbacks. But that would be missing the point.
This past weekend was the next step in building an overarching brand that focuses on one thing — the people that work as part of our team. If there's one thing I've learned over the last year, it's that relationships matter.
I think I'm getting to the point in my life where the destination isn't as important as the people on the trip with you. As corny as that sounds, there's truth in it.
Looking through the photos from this past weekend, every other shot is filled with people that helped us get to this point. It's also clear through the photos that people weren't able to be there for it.
The saying goes "It takes a village." — and I absolutely understand that.
I don't think there are enough characters allowed on a caption to thank everyone necessarily, but I'll say this — I won't allow myself to forget those that helped us get to this point. From hourly employees to management, to family and lifelong friends. To mentors, to the few that have passed on, and those I hold closest to my heart — thank you.
2021 has been a trip. Last weekend was amazing. And a relief.
I am so grateful.
Flask is a craft cocktail bar in the heart of Brier Creek in Raleigh, NC. The idea for the bar came when owner, Anthony Rapillo realized there wasn't anywhere he could go near where he lived for a good cocktail. Rather than trek downtown, he partnered with co-owner Ryan and opened up Raleigh's hippest new spot where community is the focus.
Address: 7930 Skyland Ridge Pkwy Suite 100, Raleigh, NC 27617
Cocktail Hours
Monday-Friday, 3pm-12am
Saturday, 12pm-12am
Sunday, 12pm-11pm