Have you made it out to the Town of Leland yet? If not, you're missing out on a charming inland town filled with its own uniqueness and charisma. While you'll find plenty to keep you entertained in Leland, it's also worth mentioning that it's surrounded by some popular NC spots.
Leland's impressive location offers some must-visit attractions and is also conveniently close to the beaches of Brunswick Island, while Wilmington is just a hop and a skip away too.
The Town of Leland takes special pride in showcasing its vast parks, recreation, and programs that highlight its natural resources and community life. You'll read more about that below.
If you're preparing for a vacation or even a spur of the moment day trip in Leland, NC, we've got you covered. We don't want you to miss a thing and if you have no idea where to begin, here are some fun things to do in Leland, NC:
Visiting Founders Park
The Founders Park is the town's first park and was initially known as Leland Municipal Park. This 8-acre park opened on Founders' Day 2004 and offers open green spaces, a gazebo, playgrounds, benches, picnic tables and so much more.
You can enjoy the fresh air in this park as you unwind and watch children play in the open playground. There's also a 0.6-mile paved multi-use path that is stroller-friendly. Don't worry tech addicts! They've got you covered. Free wifi is available throughout the park through Leland Connect.
This park also hosts the can't miss annual Leland in Lights; starting Dec. 4, 2021. Leland has mastered capturing the spirit of the holidays with a grand illumination and tree-lighting ceremony. Kick-off the holidays for some family fun with festive lights, Santa, and more during this six-week program.
Leland in Lights runs through Jan. 10, 2022, and features warm beverages, delightfully sweet treats, train rides throughout the holiday lights, and a festive family-friendly atmosphere.
Live at the Park & Movies in the Park
The park also hosts the Town of Leland's Live at the Park (Thursdays @6:30pm) and Movies in the Park (Saturdays at sunset). Put on hold in 2020 due to the pandemic, they are excited to bring these 2 fun nights back. Bring your lawn chairs, blankets, and picnic baskets for live concerts, or bring the family to watch a movie with your neighbors and community. All free!
Food trucks are onsite for Live at the Park evenings to purchase food or you're welcome to bring your own cooler full of goodies. Just be sure to leave pets and alcoholic beverages at home for these particular events.
Disc Golf Course
Disc golf is absolutely having a moment as the sport continues to rise in popularity. The Town of Leland definitely noticed and installed a temporary 9-hole disc golf course. For those new to the sport, disc golf is played much like golf except, instead of a ball and clubs, players use a flying disc. The goal is to reach each hole with the fewest throws. Still with us? Great!
Disc golf fans and players can enjoy the course at Founders Park where all holes are rated Par 3 and range from 150 to 300 yards. Don't forget to bring your discs!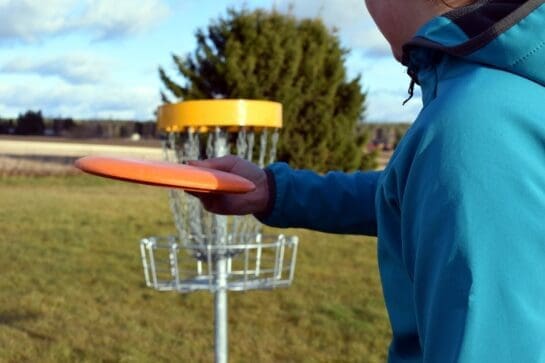 Cypress Cove Park
For those visitors that enjoy getting their feet wet, Cypress Cove Park is a must-visit place. You'll find 27 acres of wetlands; the park is the first water access site for Leland. This is the ideal spot to launch kayaks, canoes, and small Jon boats. Its floating dock and fixed deck overlook make a picturesque spot to spend the day fishing and the fishing area is also handicapped accessible.
Grab your fishing rod and pack a picnic lunch for a relaxing day outdoors.
Westgate Nature Park
As you can see, there's no shortage of parks in the Town of Leland. Next up is Westgate Nature Park, comprised of practically150 acres of wetlands and uplands. Visitors can enjoy a state-of-the-art nature-inspired playground, picnic areas, paved trails, a boardwalk, an outdoor classroom, and an event lawn.
This major park is the perfect outdoor experience for the entire family.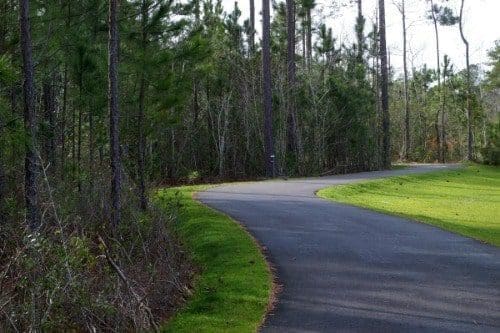 Learn and be creative at Leland Cultural Arts Center
Leland Cultural Arts Center is a hosting site for innovation and creativity. It hosts various art shows and fairs, promoting the community's talent to the public.
If you love watching art, you will be at home at this cultural arts center. Learn more about the literary arts, jewelry, painting, theater, healing arts, and much more. You are free to visit the artistic center, which is open to all.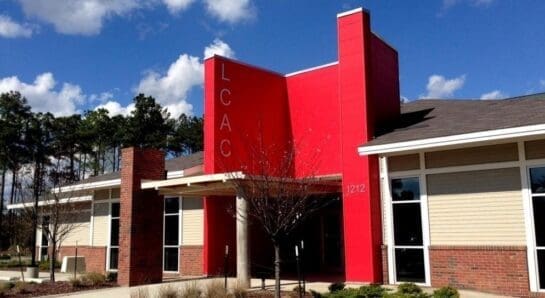 Enjoying Brunswick River walk's nature
Brunswick Riverwalk is a beautiful park located along the Brunswick River. The walk features various viewing decks, playgrounds, several picnics, and trails. It is one of the areas where one can perfectly explore the beauty of Leland.
You will also be able to access a fish pier in Leland and it is open to the public.
Golfing at Cape Fear National Park, located in Brunswick Forest
This is one of the most popular places for golfing in North Carolina. If you love playing golf, Cape Fear National will be the place for you. It also offers accommodation and meals in its restaurants, where visitors can relax. The golf players can also refuel within the restaurant after an adventurous day.
You don't have to be an expert golfer to visit Cape Fear National: it is open to the public and even the new trainers are all welcome.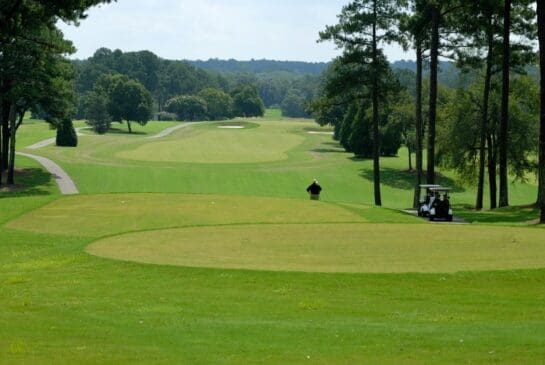 Magnolia Greens Golf Club
You don't have to be a golf expert to enjoy this local favorite course. The club offers 27 holes of golf and has hosted several PGA and USGA qualifying events.
Enjoy brunch at Blossoms Restaurant at Magnolia or just lounge on the patio for a relaxing day with friends and family.
Enjoying the Serenity of Brunswick Island
This Island is in the middle of bliss, with lots of fun activities to enjoy, including attraction sites, museums, and historical sites. It also offers good restaurants and places to stay while you are on a vacation.
Brunswick Island is also near fishing sites where the locals and tourists enjoy fishing. If you want to go shopping, boutiques, art galleries, coastal shops, clothing stores, and gift shops are at your disposal.
Exploring Brunswick Nature Park
The 900 – plus acre Nature Park offers waterways, vegetation, and wildlife. You can explore the park by water on a canoe, or have a picnic viewing various platforms. Those with a sense of adventure can go hiking, or ride bikes along the many trails in the park.
You should check the park's event guide before visiting to learn the timing for sports competitions held regularly here. If you've got a soft spot for wildlife, you will find different types of fish, turtles, snakes, birds, beavers, and gators in this park.
Wine and Dine
Bridgewater Wines + Dines is a premier wine shop with over 500 selections to purchase. They also offer a few selections of tap beer, wines by the glass, small plates, and wine tastings. This local favorite spot is owned by a passionate and knowledgeable husband and wife team.
And no trip is complete without exploring some good local eats. Read more about some must-try Leland restaurants.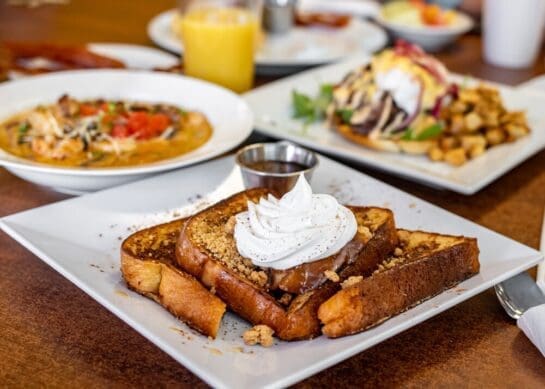 If you're planning a visit to Leland, NC, you can be sure to have lots of fun. With so many places to visit and many exciting activities to do, your visit here should be the most memorable.