NC State Fair food is everything I want in a festive feast: indulgent, creative, and delicious. The options can seem overwhelming, so I'm giving y'all my top picks from the 2021 NC State Fair! I will continue to update this blog as I make return trips and try more ridiculous (in the best way) fair foods!
My Top Pick for NC State Fair Food: Peachey's
Peachey's Baking Company is a mobile bakery based out of Florida that uses old family recipes to bless our lives. They travel to the NC State Fair with their perfect donuts and soft pretzels. Did you notice I just used the word "perfect"? I don't use that statement lightly. These are the best donuts I've ever had and I never skip a stop at their booth. If you only try one thing at the fair this year, let it be Peachey's.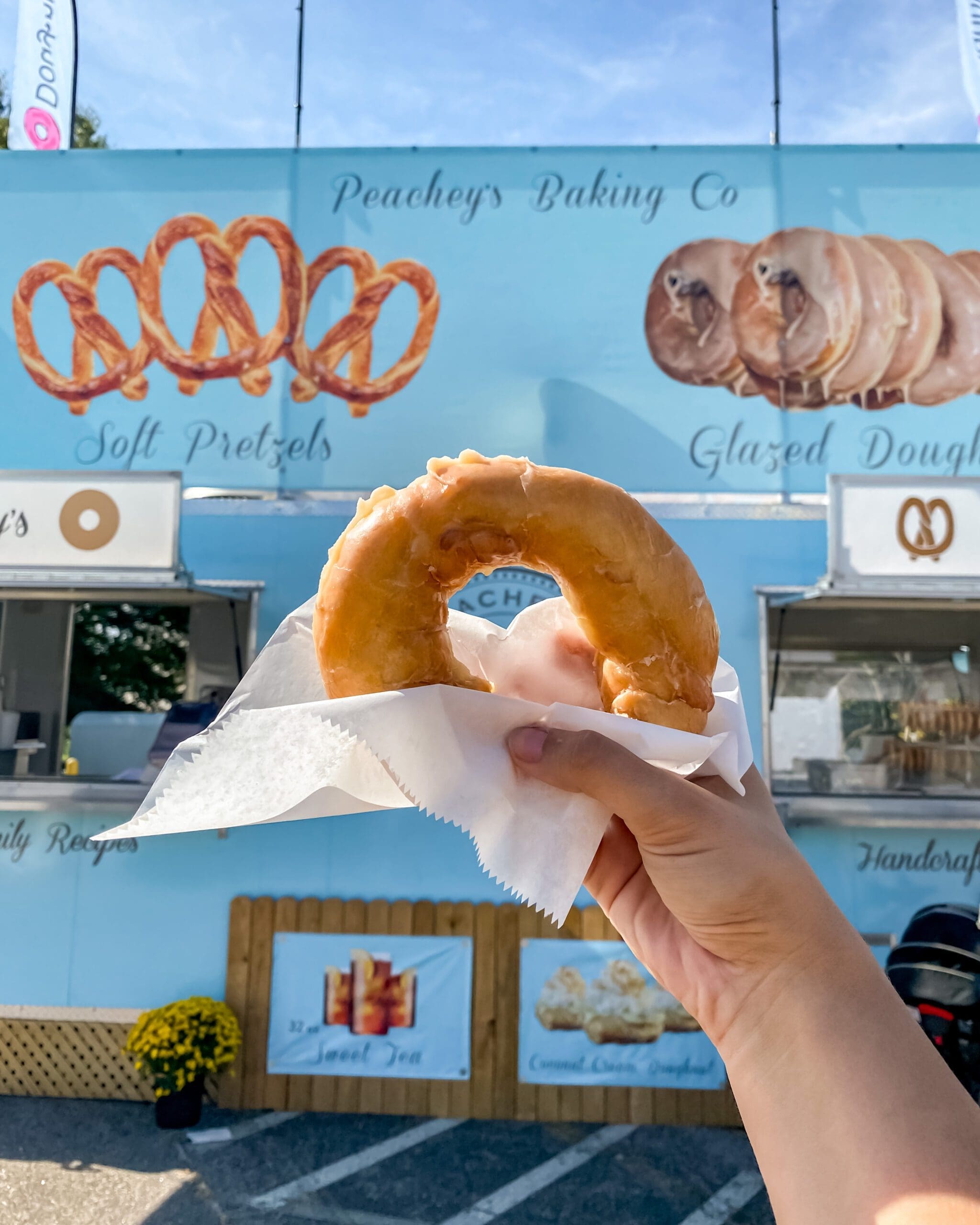 Hot Wisconsin Cheese is a NC State Fair Food staple!
Hot Wisconsin Cheese is a bright yellow booth serving up fried mozzarella sticks, fried cheddar nuggets, and more. I love fried food and I love cheese. If you do too, this booth is a must-visit.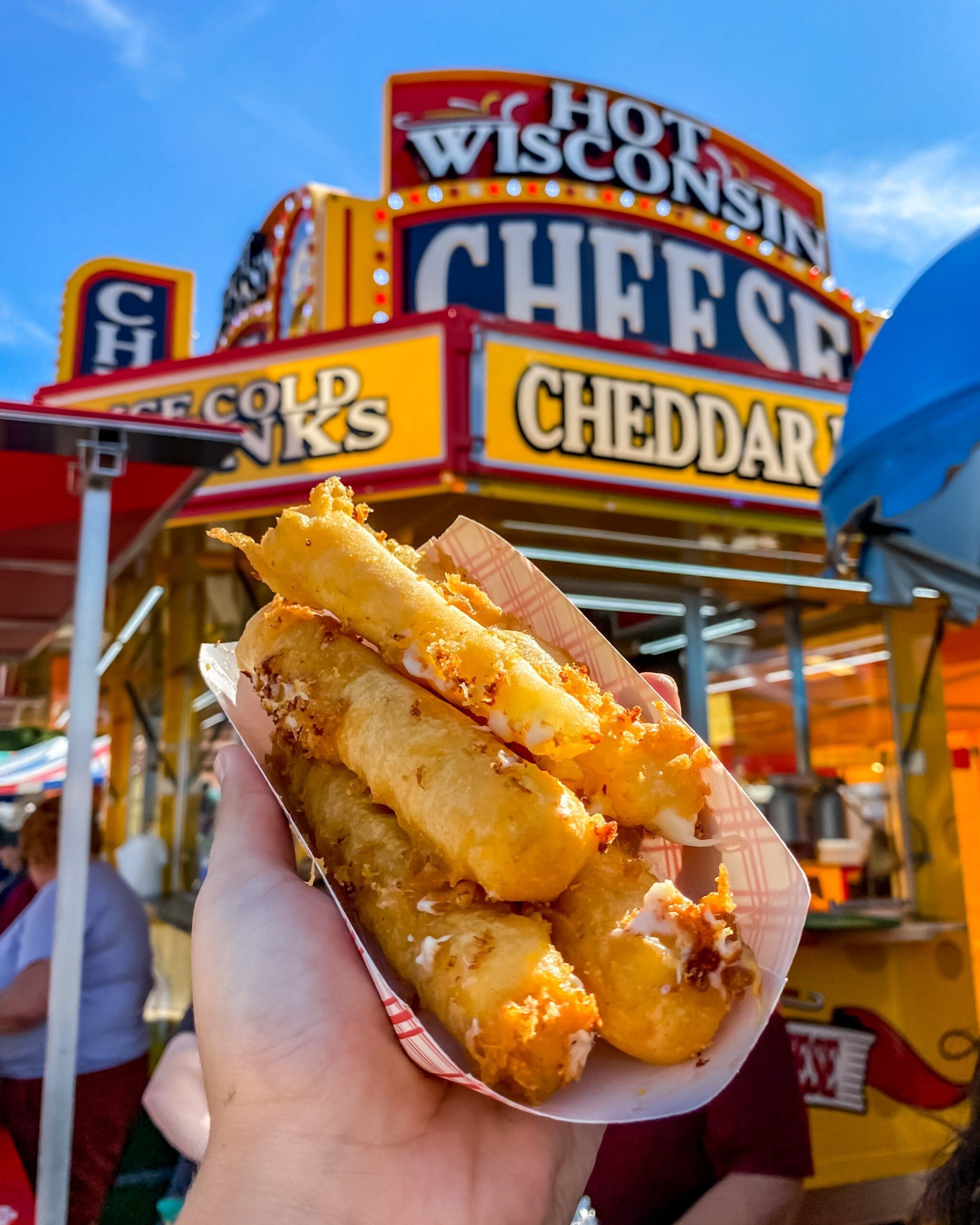 Sip on a delightful smoothie.
Topical Delights Smoothies is the most refreshing stop at the NC State Fair. Their smoothies are creamy and bursting with fruity flavor. Order it in a pineapple for a shareable size and cute Instagram-worthy photos!
Indulge in familiar comfort at The Cookie House.
The Cookie House is a charming little cottage-like booth that sells hot chocolate chip cookies and ice-cold milk. The cookies can be ordered in a cup or by a bucket for a shareable size. Cookies and milk aren't something you expect to see at a fair which makes it all the more enjoyable!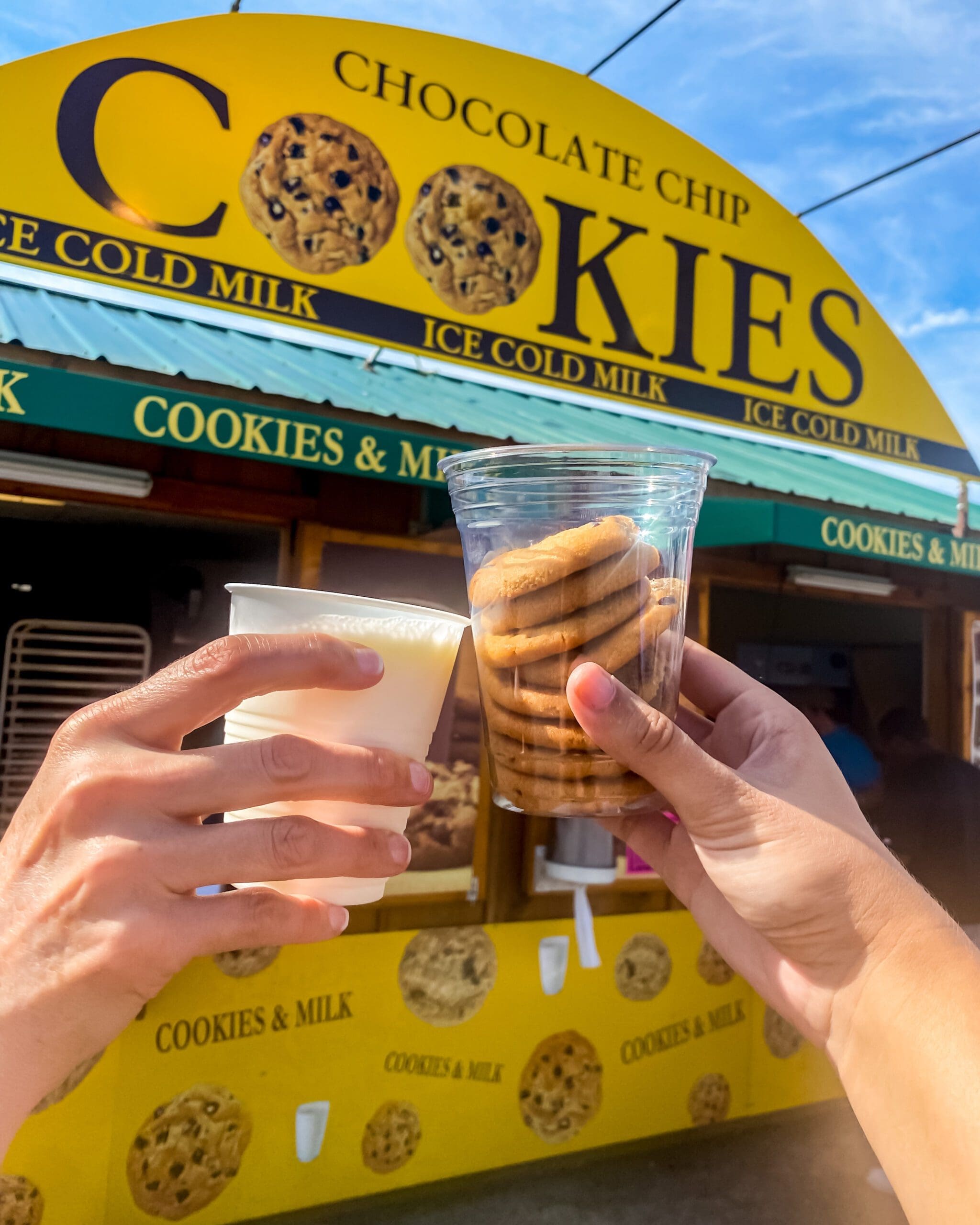 Mini apple pies with maximum flavor.
Minneapple Pie serves deep-fried mini pies with scrumptious flavors like apple, chocolate, and pumpkin. I like to pair it with a scoop of vanilla ice cream and an apple caramel drizzle. It's fall in a cardboard serving tray!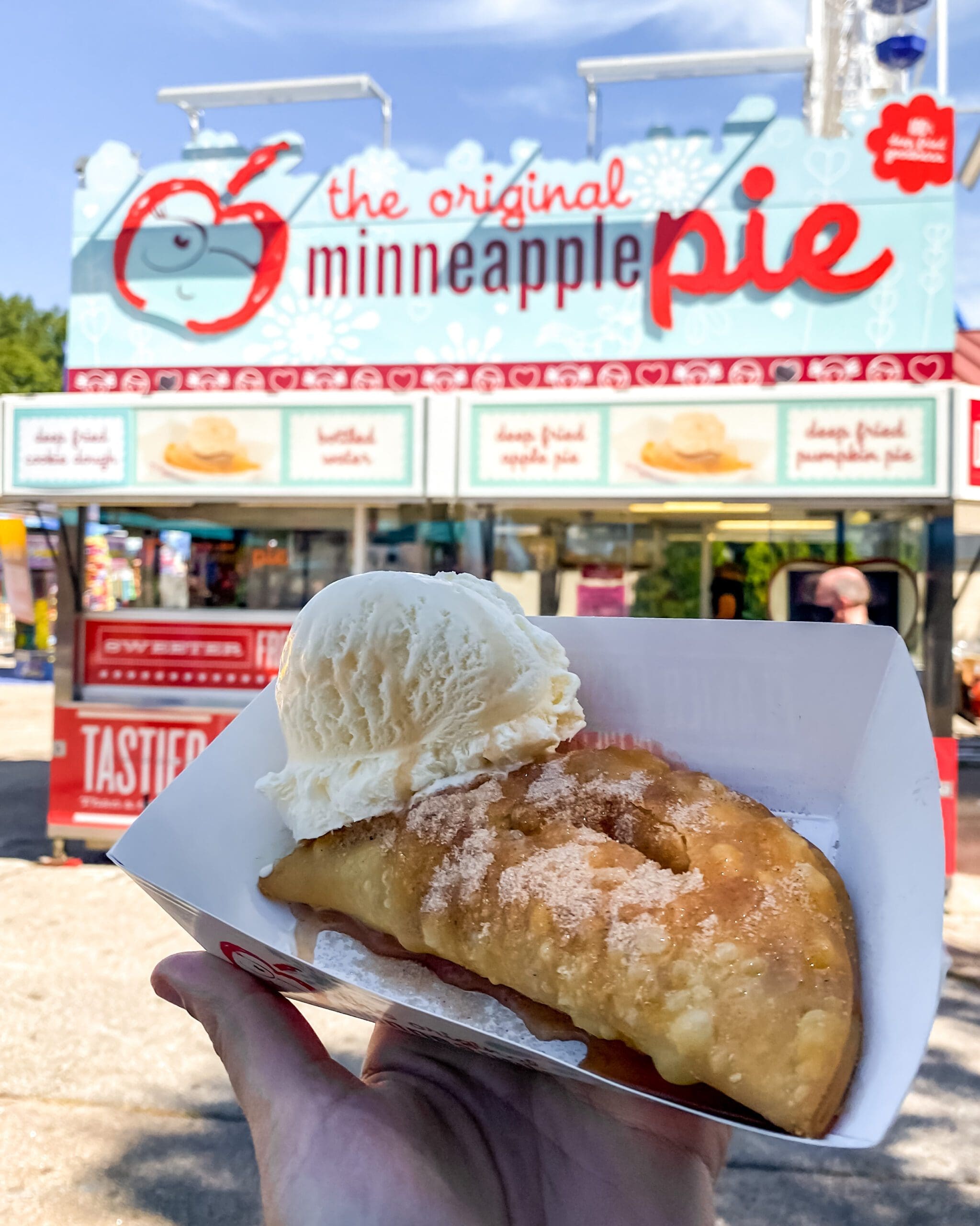 Lobster on a stick!
Oak City Fish & Chips brought a new concept to the NC State Fair food scene this year: lobster pops. A thick lobster tail is deep-fried with glorious seasonings and skewered for easy eating. The flavors are immaculate!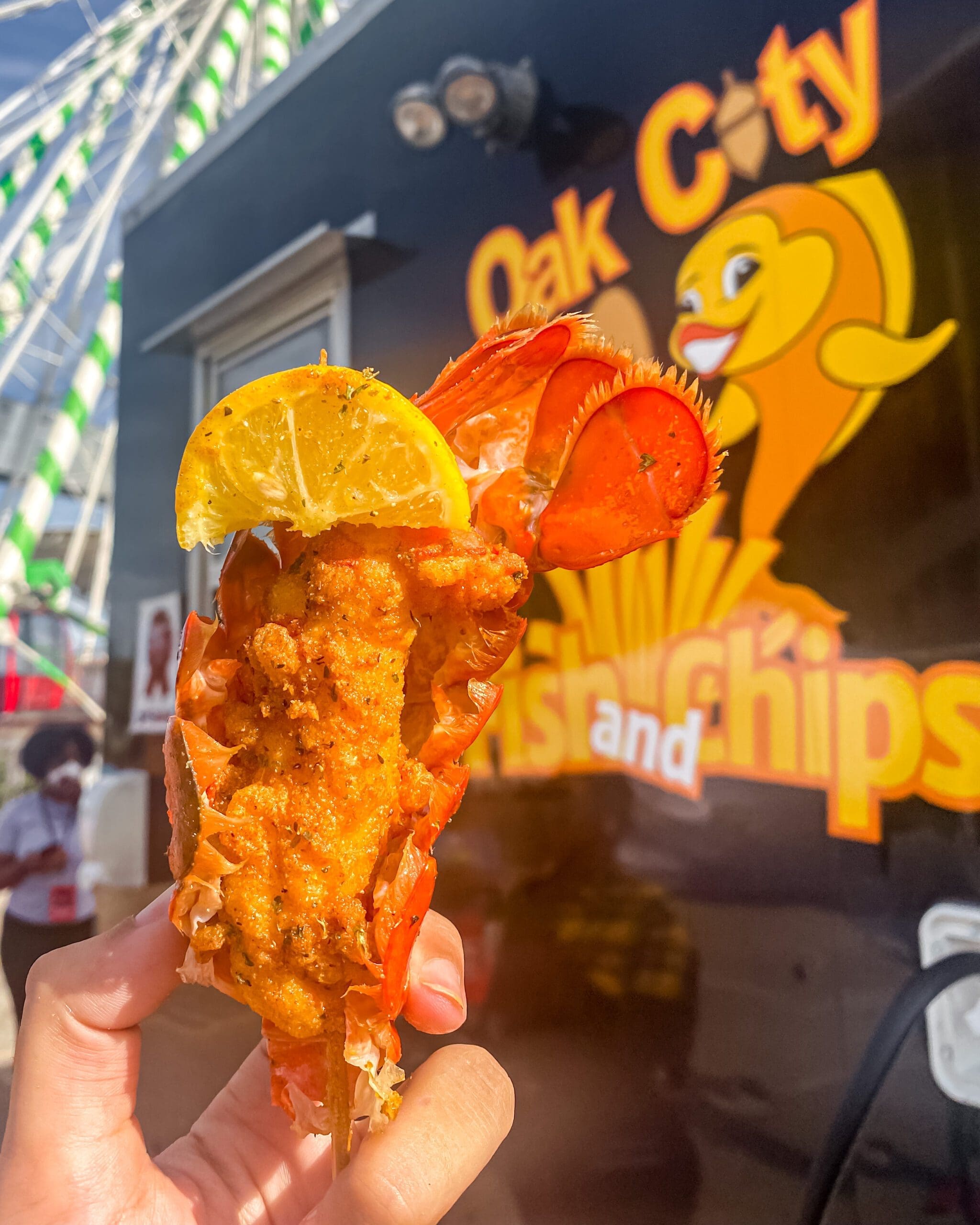 Cool off with CocoCrissi
CocoCrissi is my favorite Italian ice in the Triangle so I was thrilled to find them at the NC State Fair this year. The Italian ice is perfectly smooth and refreshing. My favorite flavor combination is strawberry mango!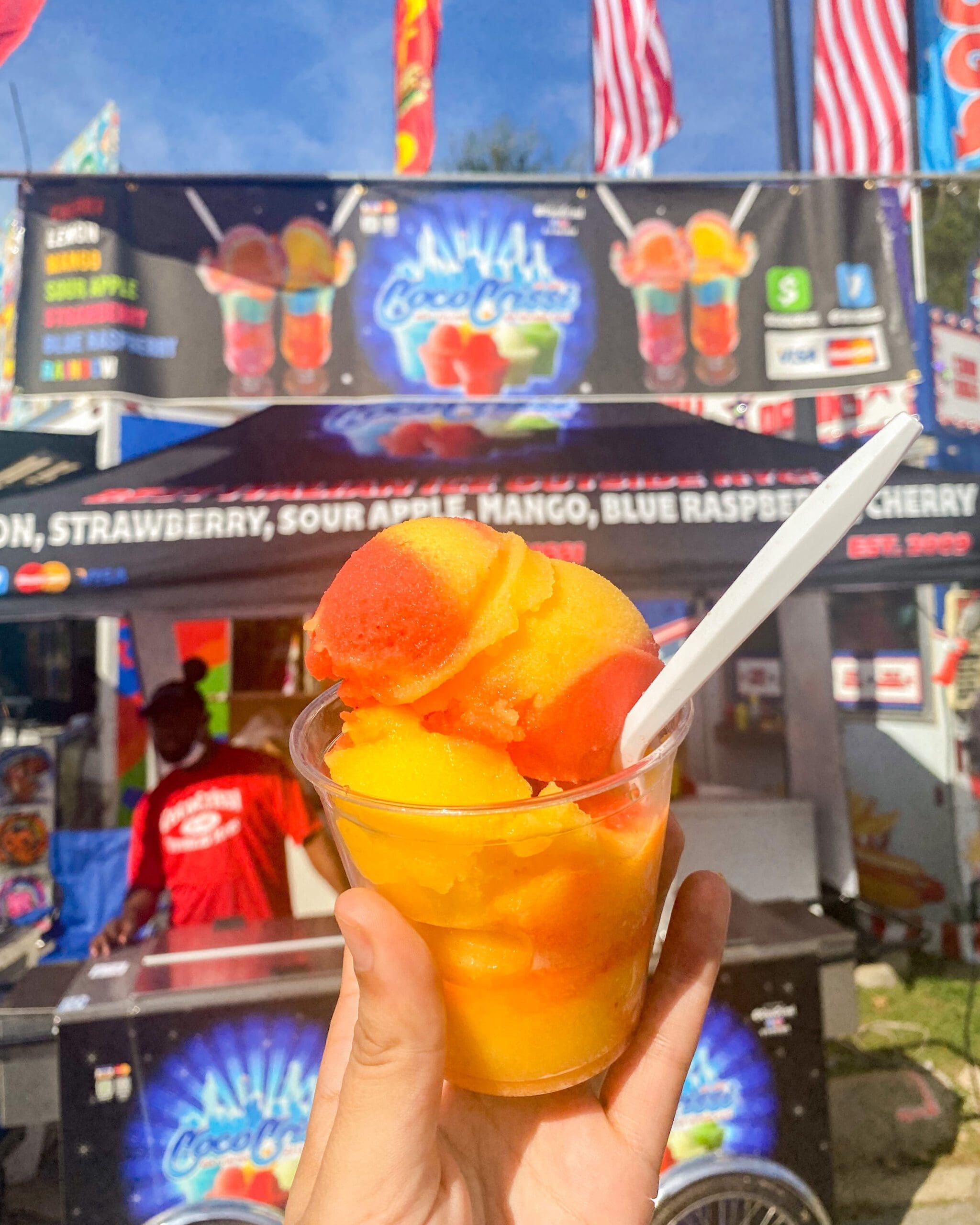 Want more NC Fair fun? Check out my TikTok. 250,000+ have already.