Flask is the area's newest craft cocktail bar and is now one of the few establishments offering mocktails in Raleigh. Anthony Rapillo, owner of Flask, sought to fill a gap he saw in his neighborhood of North Raleigh: the need for an upscale, but unpretentious cocktail bar.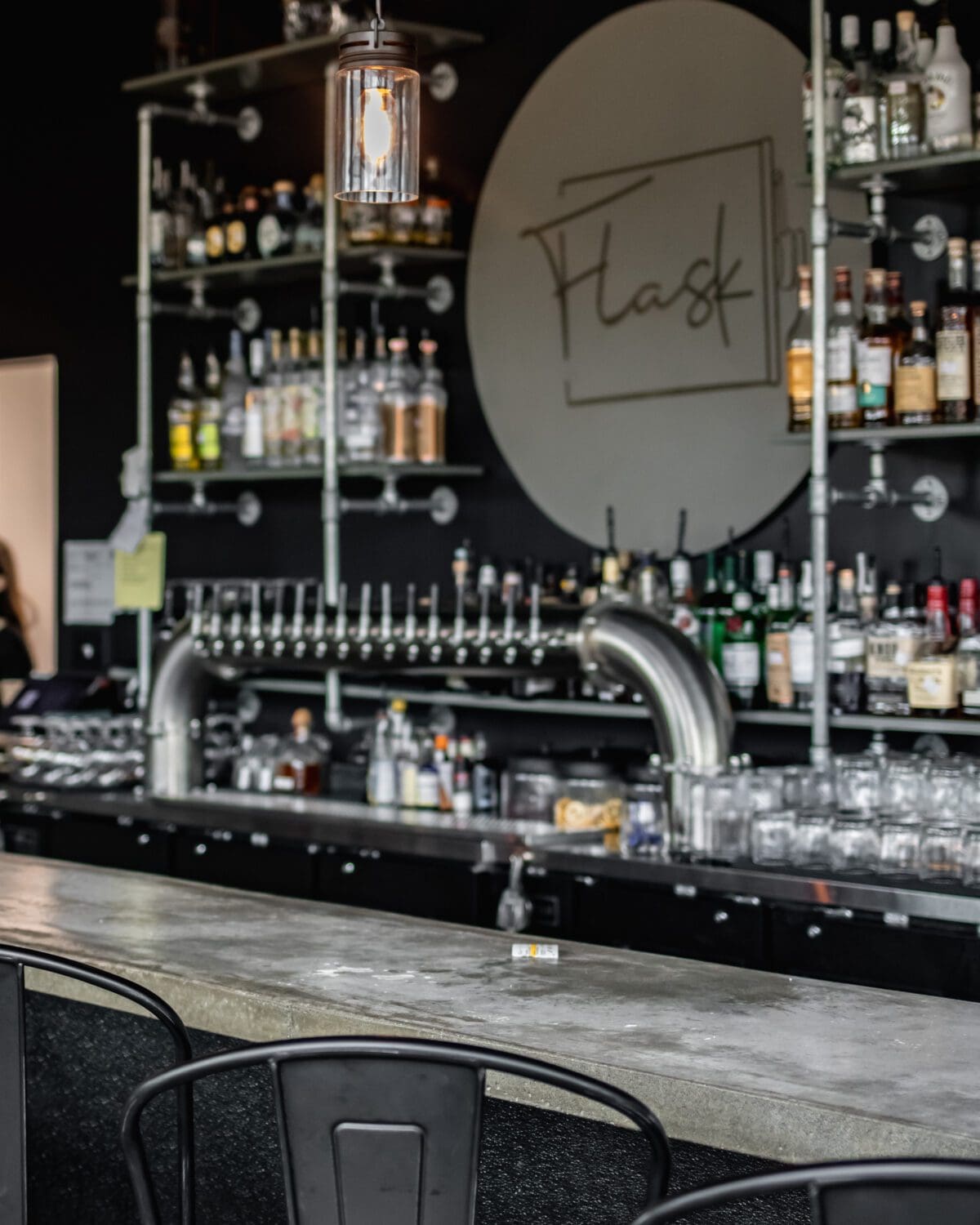 As business took off quickly after their opening, Anthony and his bar staff saw another need: non-alcoholic options. Ally, bar manager, describes how fun it is to create drinks for customers that cannot consume alcohol. "I have a few pregnant regulars and they are my favorite," she says.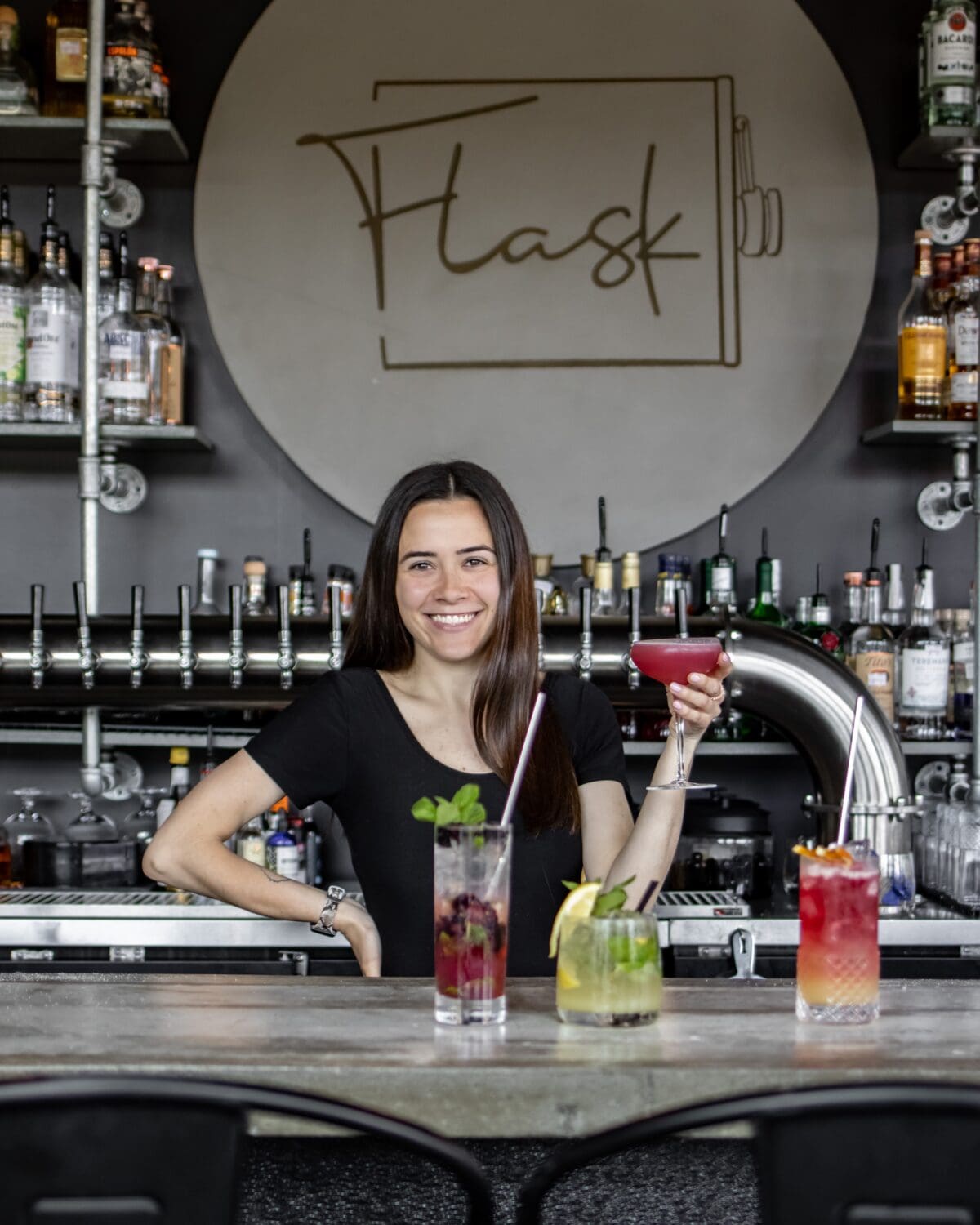 Ally and Anthony realized how many consumers choose not to drink alcohol for one reason or another and they wanted to create a special menu for them to order from. They expressed their goal is to give customers spirit-free drinks that don't sacrifice the unique flavor profiles and beautiful aesthetic that their regular menu boasts.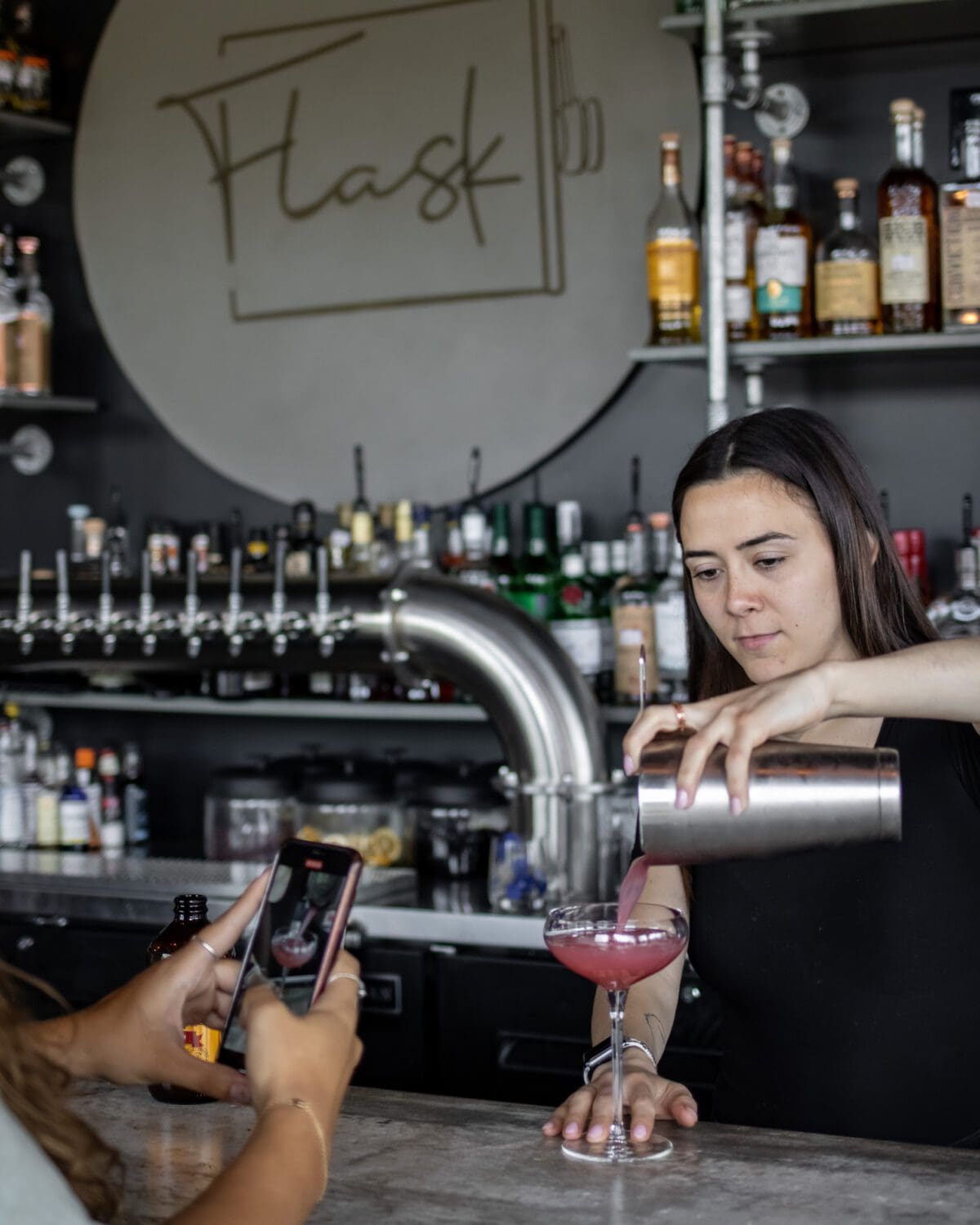 Looking for mocktails in Raleigh? Here's what you'll find at Flask.
Muddled Up (BlackBerry Mojito)
Muddled blackberries, muddled mint, lime juice, Simple, soda, mint sprig and blackberry garnish.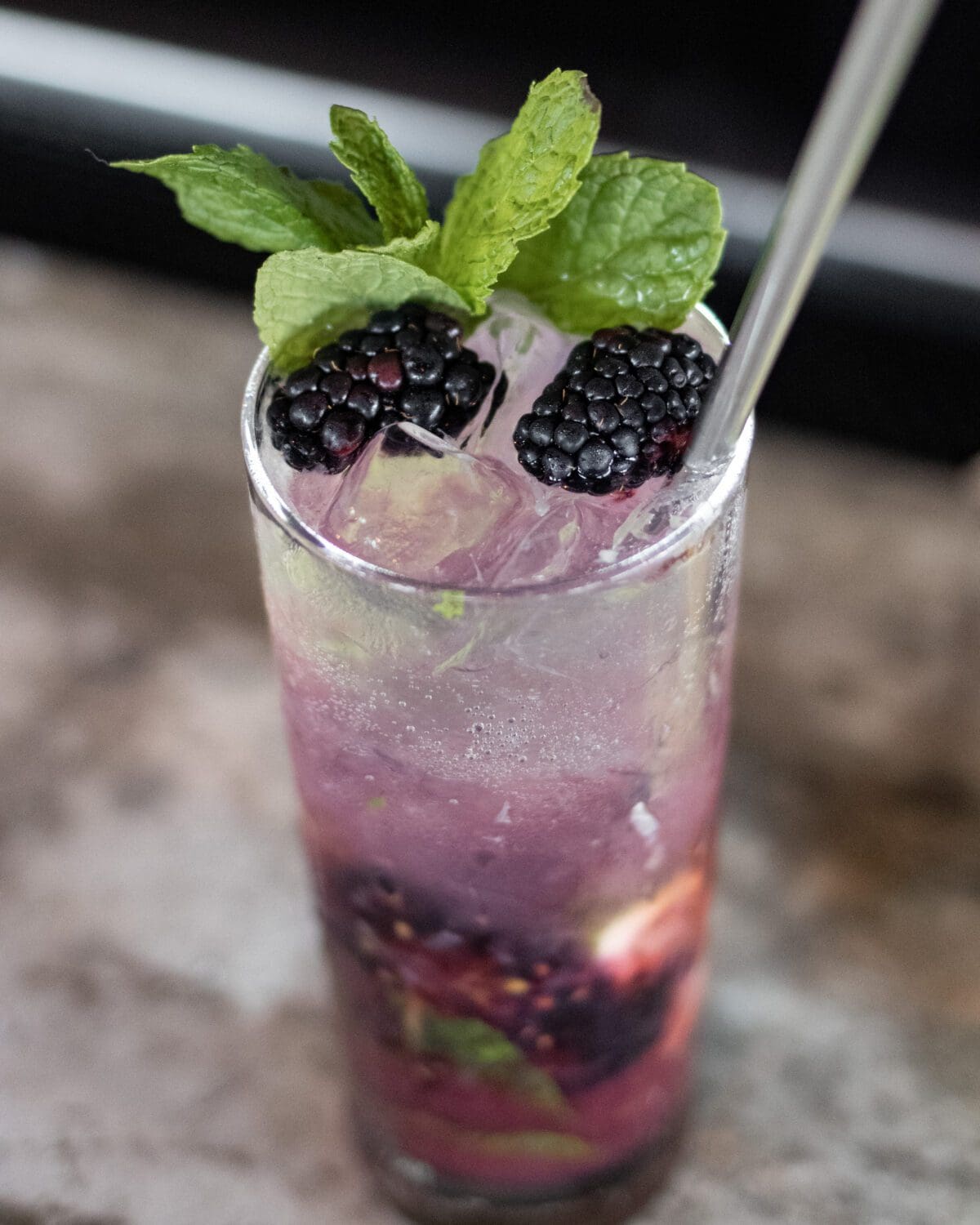 The GLH (Ginger Lemon Highball)
Muddled mint, muddled lemon, Simple, topped off with ginger beer, and garnished with lemon wedge and mint sprig.
SanPolitan
Cranberry juice, fresh lime, Simple, and a dehydrated lime garnish.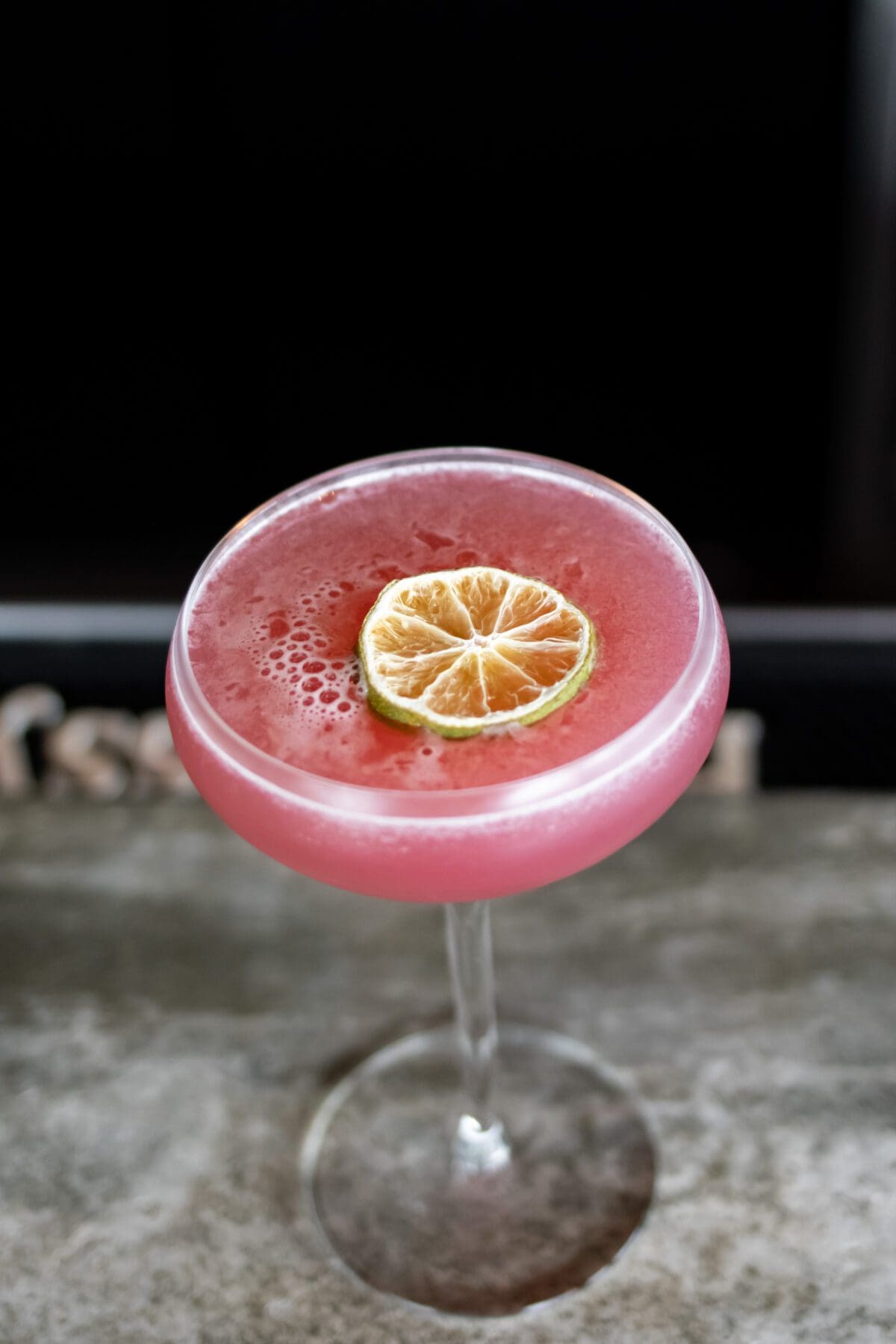 Misty Sunrise
Simple, pineapple juice, lemon juice, topped with watermelon Red Bull, and garnished with a dehydrated orangle slice.
Enjoy wood-fired pizza with your spirit-free drink!
Don't forget to order from Flask's joined restaurant next door, V Pizza. You will love the delicious menu prepared in 1000 degree wood-fired ovens!