When planning my first ever Fall Hootenanny, I knew food had to be a main focal point. My team and I spent months preparing for the big event and seeking out the best vendors possible.
Now, while I knew this event would be tons of fun, I had no previous events to show proof of success. These vendors will forever hold a special place in my heart because they supported and trusted me through my first Hootenanny when they didn't have to.
During a period in which the service industry was suffering, these folks left their establishments, set up their booths, hung up their signs, and passed out samples to more than 400 people. That sacrifice and faith is not lost on me. It was incredibly humbling to see them set up under that gorgeous lit pavilion with attendees lining up to sample and buy their products.
The food at the Fall Hootenanny was such a success, our team has decided to put even greater emphasis on it for our upcoming Spring Hootenanny. First, though, I want to take the time to highlight each food vendor that showed up and blew away the crowd at the inaugural Fall Hootenanny–one of the best days of my life.
Southern Craft Sandwiches made an unsurprising appearance at the Fall Hootenanny
I don't think anyone was surprised to see Southern Craft Sandwiches at my Fall Hootenanny. As one of my social media partners, I've grown close to Mark and his staff at the shop and felt honored to have them on board.
They make some of the best sandwiches in NC and folks couldn't stop raving about the delicious crostini sandwich bites they handed out. You can find their brick-and-mortar shop at Lafayette Village in Raleigh.
Meat & Graze provided a cheeseperience to remember
Meat & Graze had a beautiful set up with gorgeous mini charcuterie snacks to pass out. Aya, the owner, is an absolute light in this world and it was so refreshing to visit with her during my event.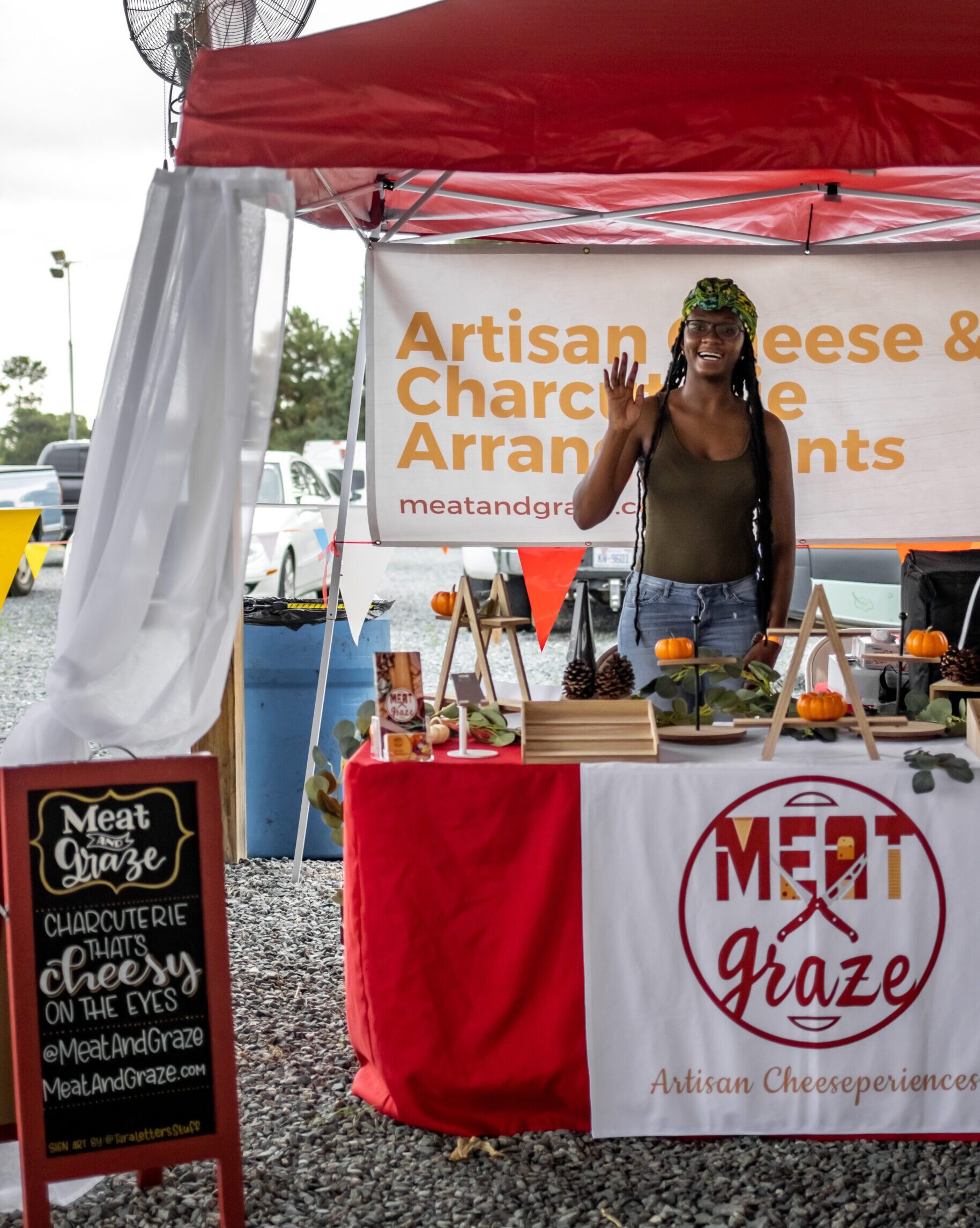 She did an outstanding job of pairing the perfect cheeses, meats, and nuts together to create a bite that attendees happily devoured. Find Meat & Graze located at Boxyard, a shipping container food hall located in RTP.
Andia's Homemade Ice Cream provided a refreshing treat
As the Fall Hootenanny took place at Phillips Farms of Cary, it felt like the perfect fit to have Andia's be apart of the programming. Andia's is one of the most beloved ice cream shops in the Triangle, with two charming locations in Cary.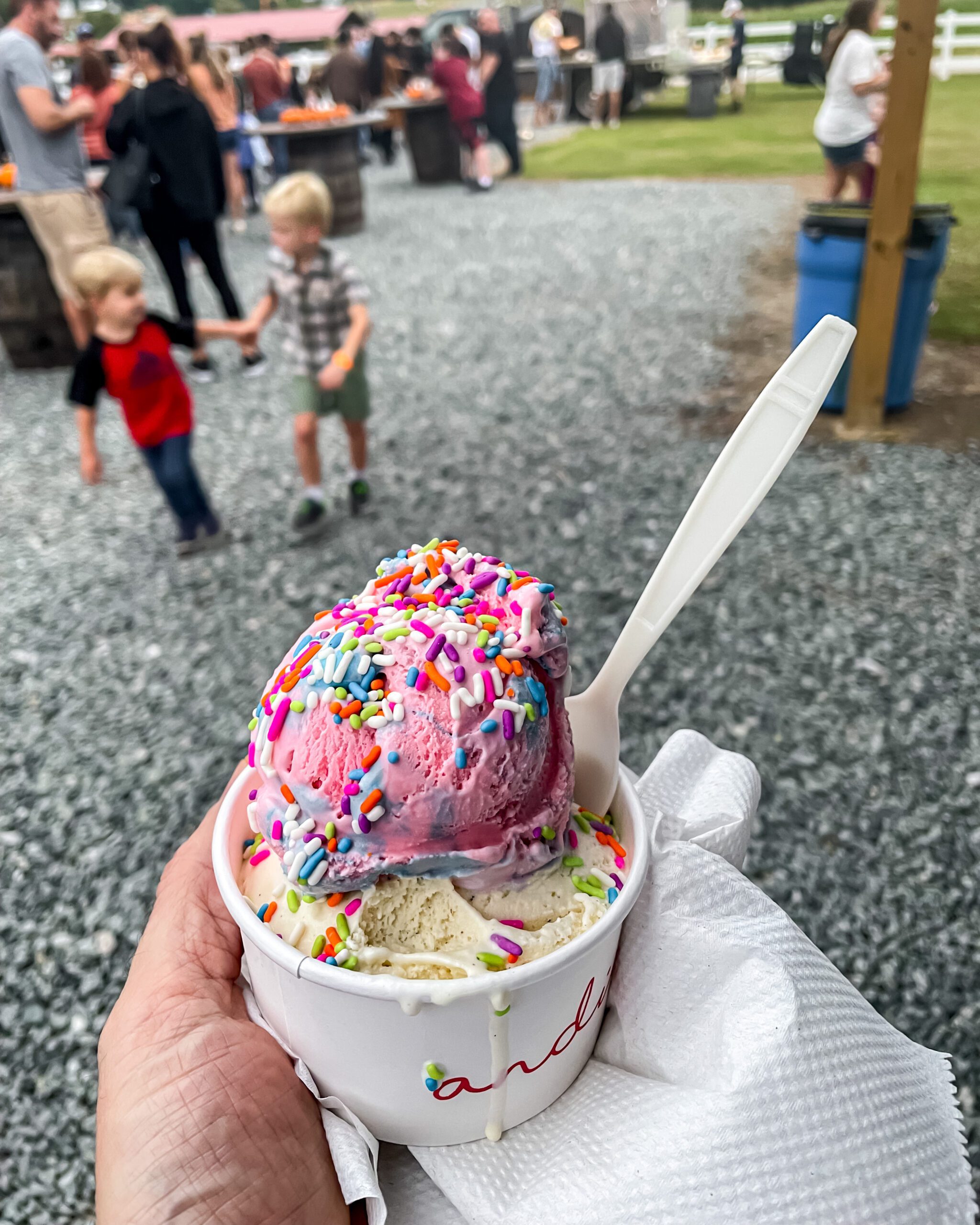 Many people lined up for a generous sized sample, and the majority of them walked away with a full cup after deciding to purchase more. Once you try a bite of their creamy ice cream, you can't resist eating more!
Lizzee's Apple brought fruity fun to the Fall Hootenanny
Lizzee's Apple is owned by Eboni, who brought her family (including her precious little girls) to help run her booth. They handed out strawberry shortcake apple slices that were a hit.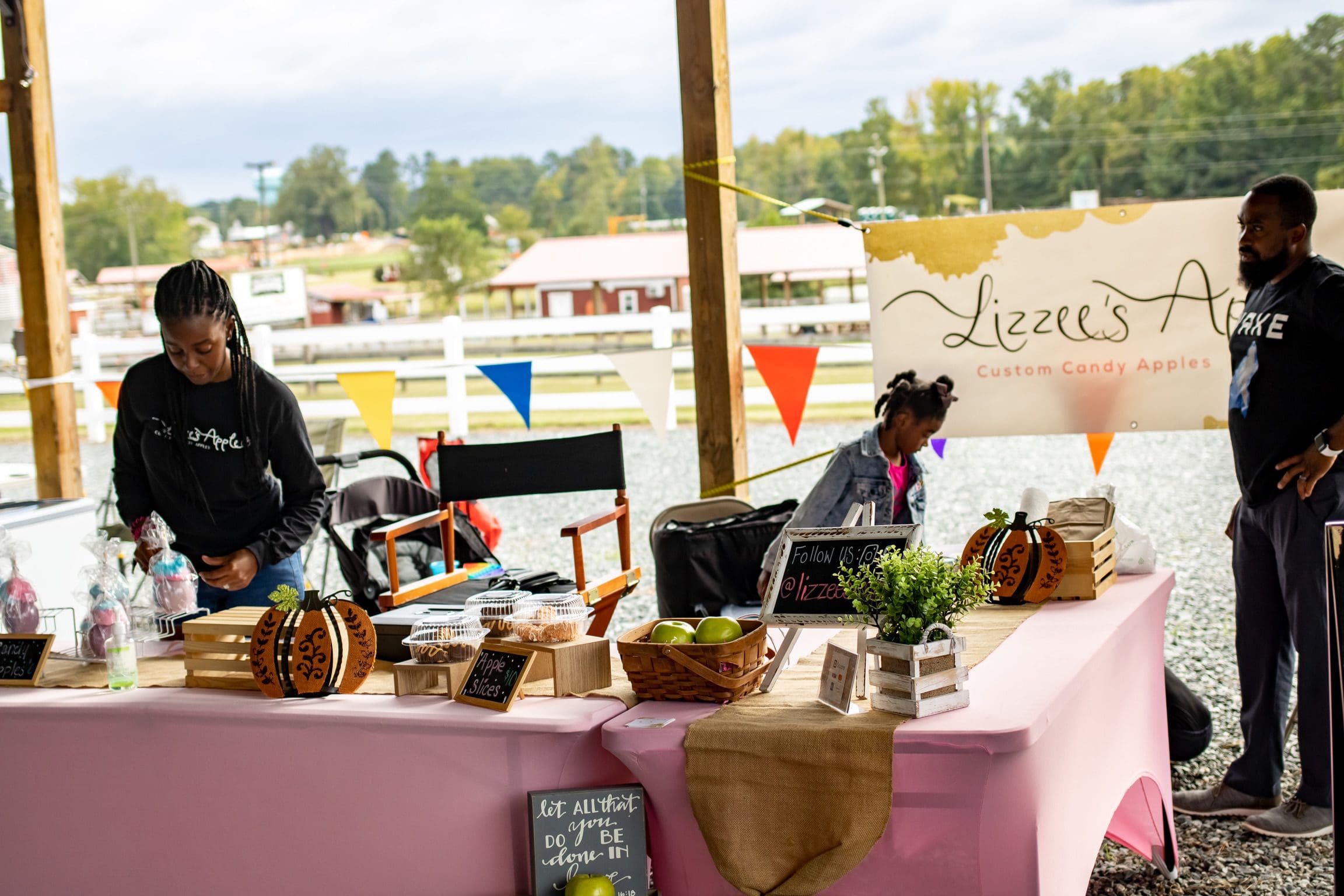 She had whole apples for sale and sold out quickly which left me feeling both pleased and dismayed. Next time, I'll buy an apple before you people can take them all! Lizzee's Apple provides local pickup and popups at local markets. Follow their social media accounts to keep up!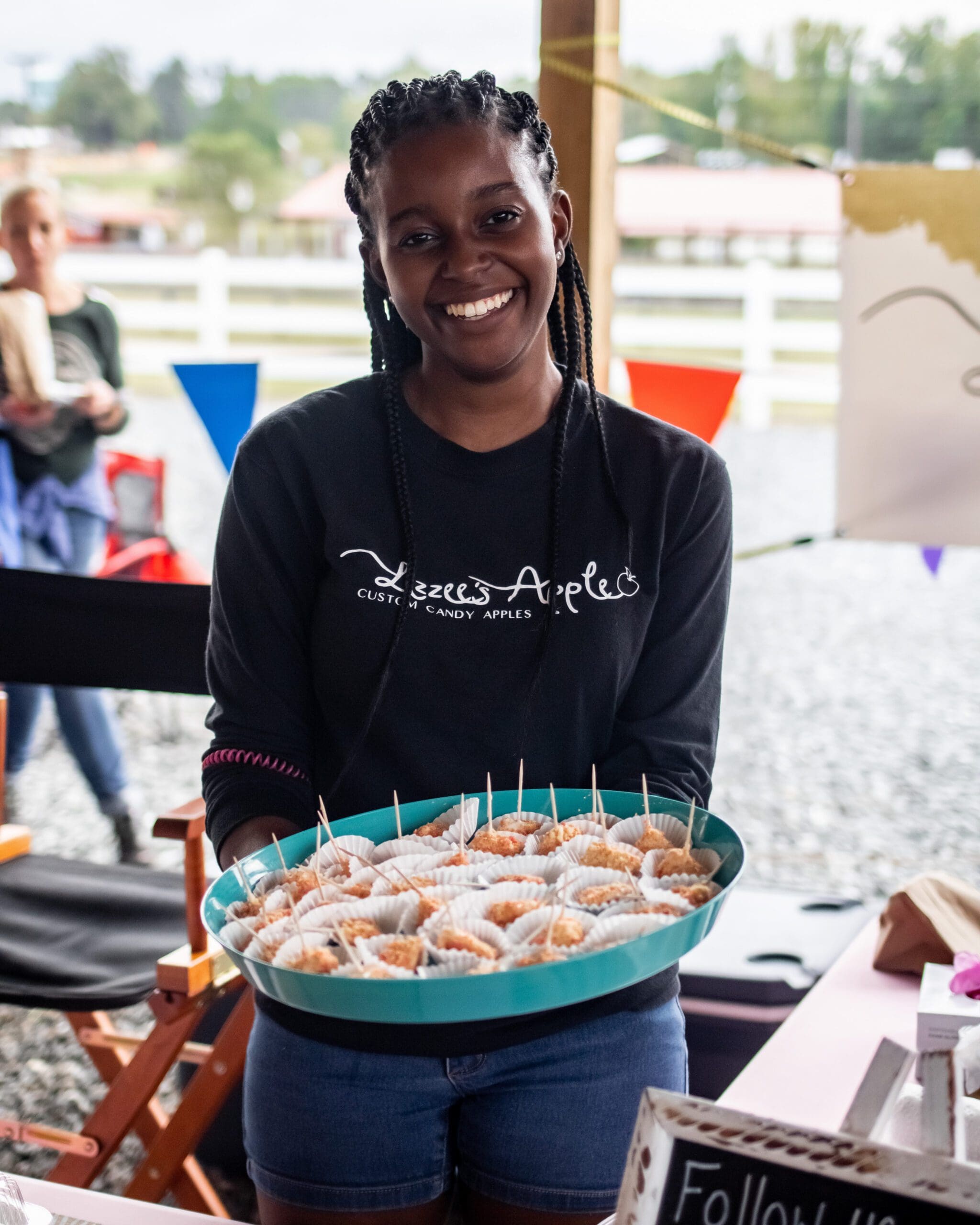 Satori Meals prepped some tasty bites
Satori Meals is my go to meal delivery service and I loved having the owner, Erica, there. She sampled some of her most popular dishes including curry chicken salad, hummus, and energy balls.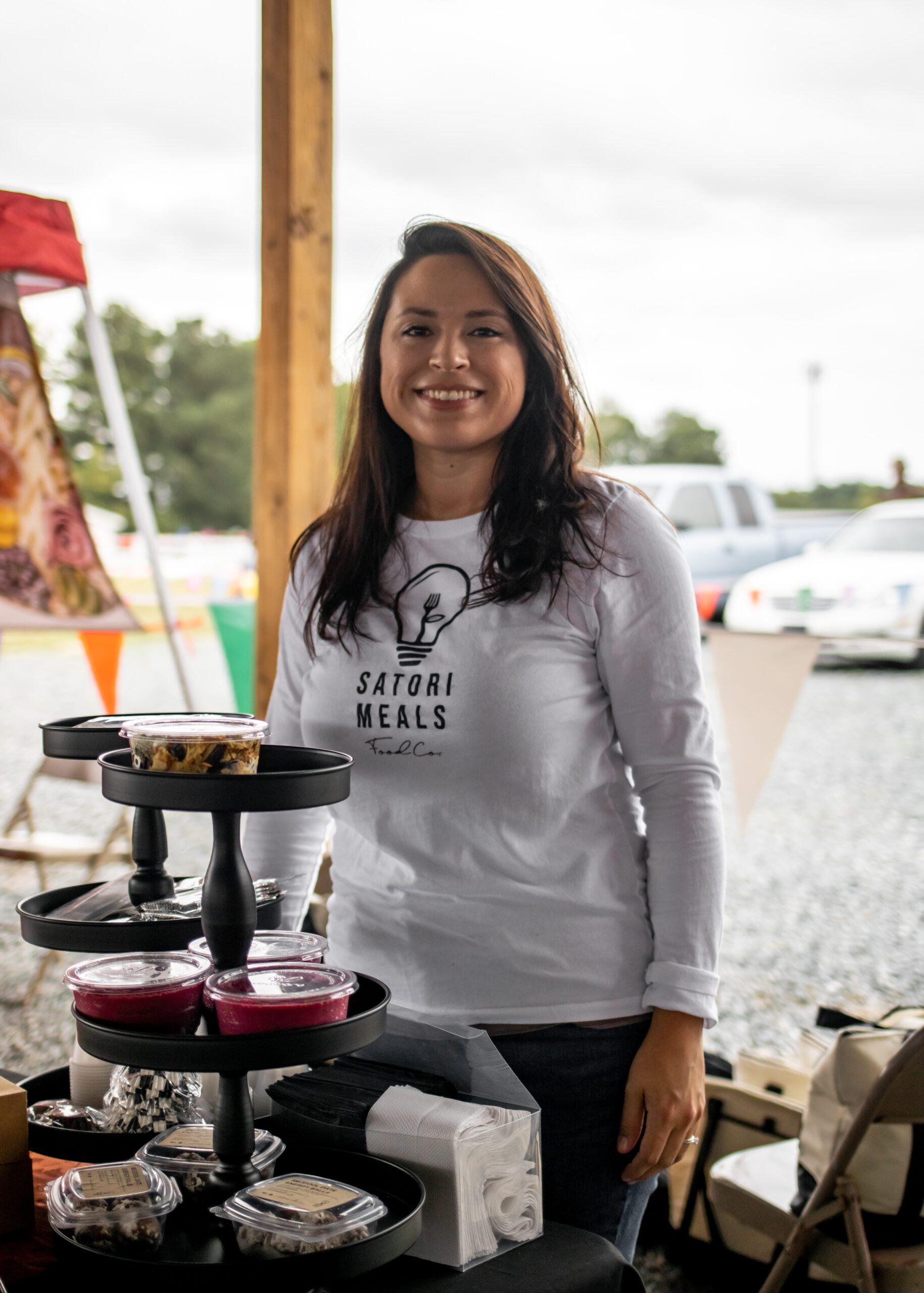 I heard a guest exclaim "that chicken salad is unbelievable!" Given that all of Erica's dishes are vegan, that makes Erica a miracle worker. Order some of her meals, you won't regret it!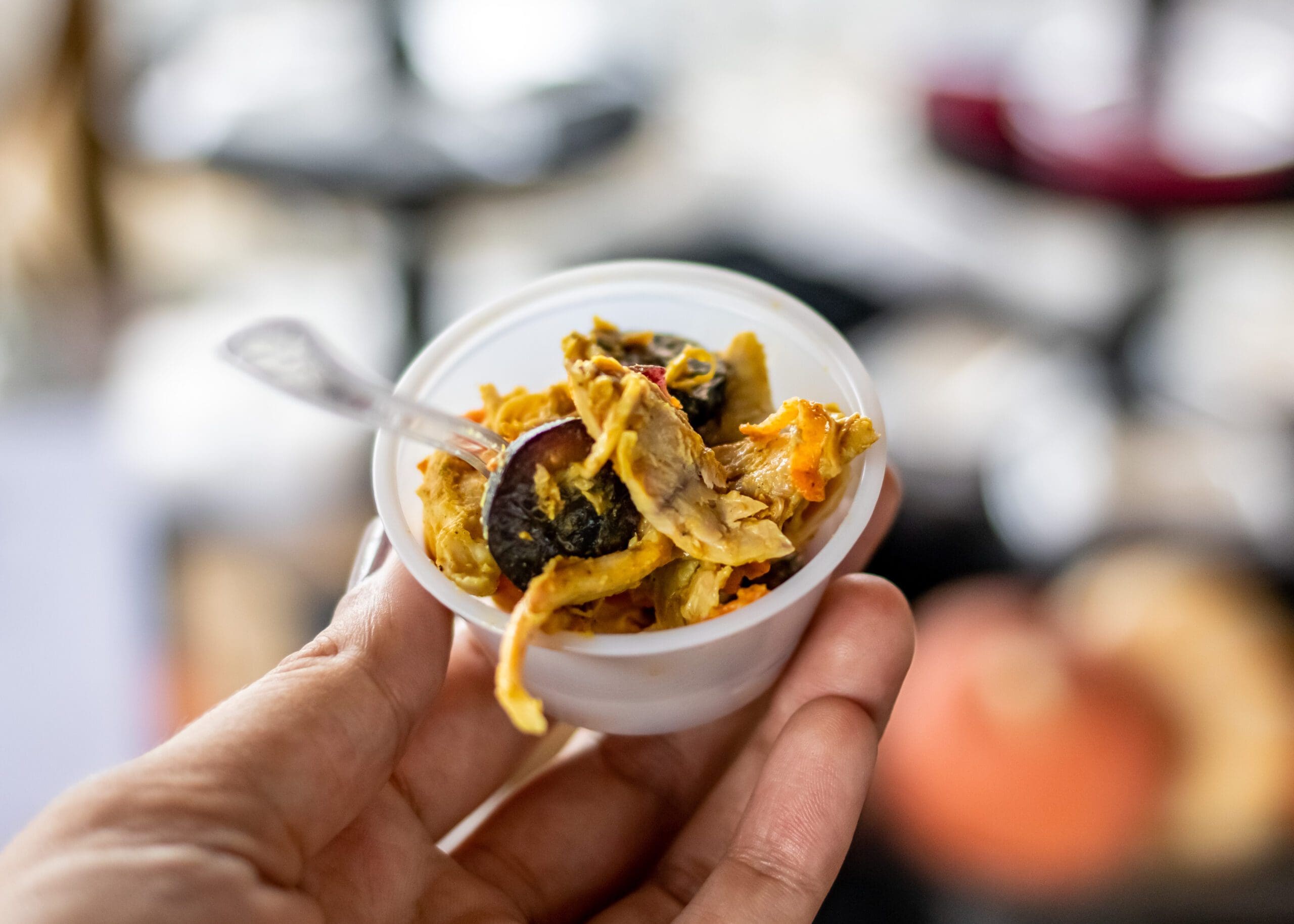 Triangle Urban Farm showed off their luscious lettuce (and more)
Triangle Urban Farm is owned by the kindest, most vibrant family who grows their own lettuce and partners with local farms and small businesses to bring produce boxes to your doorstep.
They sampled a fantastic broccoli cheddar soup that had one attendee proudly announce to the crowd "that is the BEST broccoli cheddar soup I've ever had!" Yes, she won a tee shirt for that praise. And yes, I add that soup to my box order often!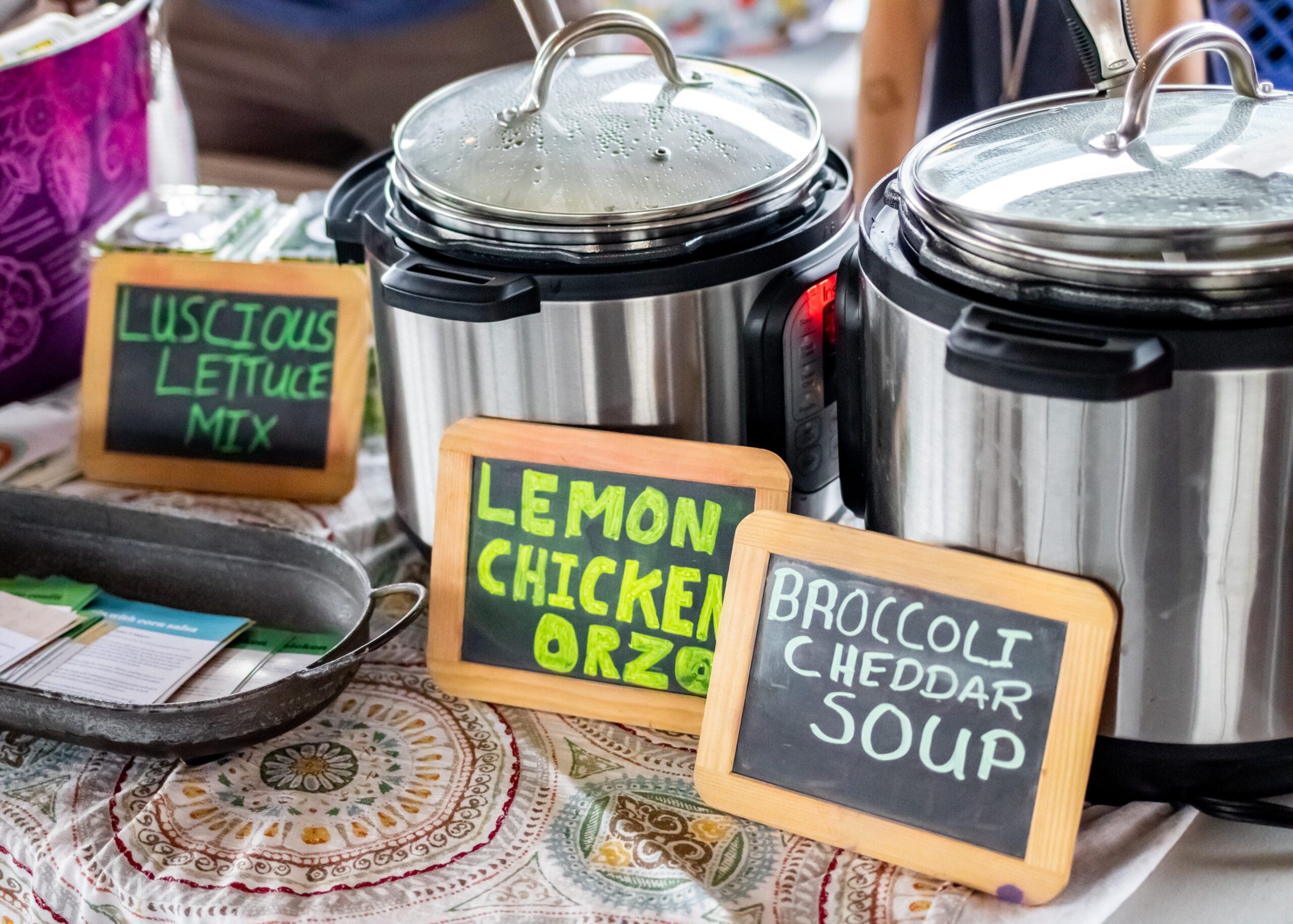 Sweet T Farm blew away the crowd
Sweet T Farm makes me happy for so many reasons but the biggest is that the owner, Travis and his wife, were so gracious, humble, and kind. Travis quit his full time job less than one week prior to my Hootenanny to focus on the farm and I was thrilled to help introduce the community to them. They handed out savory sausage tartlets and they stole the show for many guests, including Harrison's family!
Sweet T Farm provides quality meats to the Triangle area directly from their farm. Find them at the Phillips Farms market April-August, they deliver to select cities!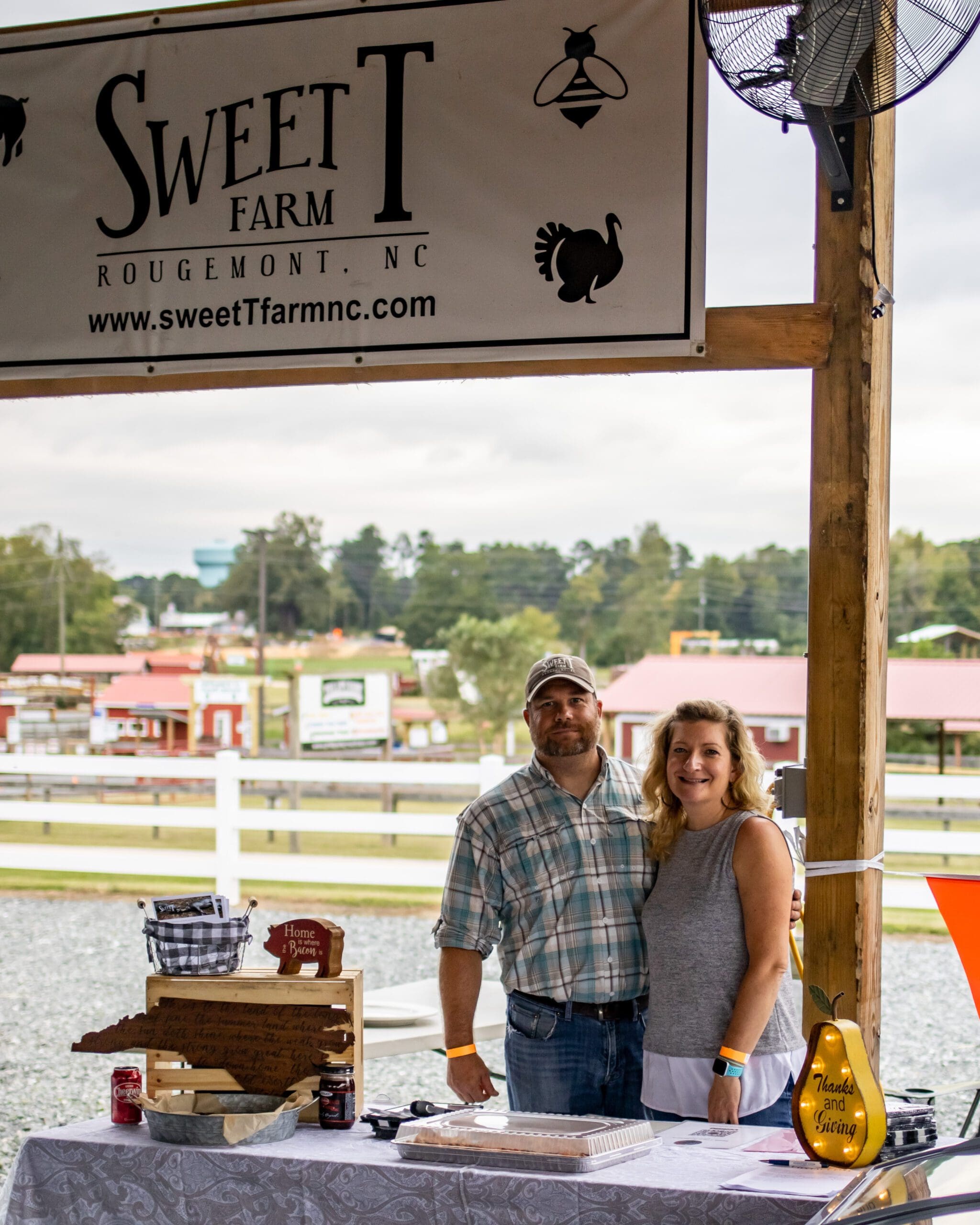 Twelve Oaks Farm brought the pickles
Twelve Oaks Farm is a local farm that grows their own crops and sells canned goods, and homemade baked treats. They sampled their homegrown pickles which were outstanding! They can be found at various local markets and you can follow along on their social media or website to see their schedule.
We can't leave out our headlining food and beverage sponsors!
Cheerwine was the title sponsor for our Fall Hootenanny and helped us provide endless sips of ice-cold Cheerwine to the crowd. As North Carolina's iconic family-owned soft drink brand, Cheerwine was an exciting and delicious aspect of the event.
V Pizza arrived with their impressive mobile pizza oven and whipped up fresh, farm-fired Neapolitan pizzas all night long.
Anthony, the owner, enjoyed getting dressed up for his first real southern Hootenanny!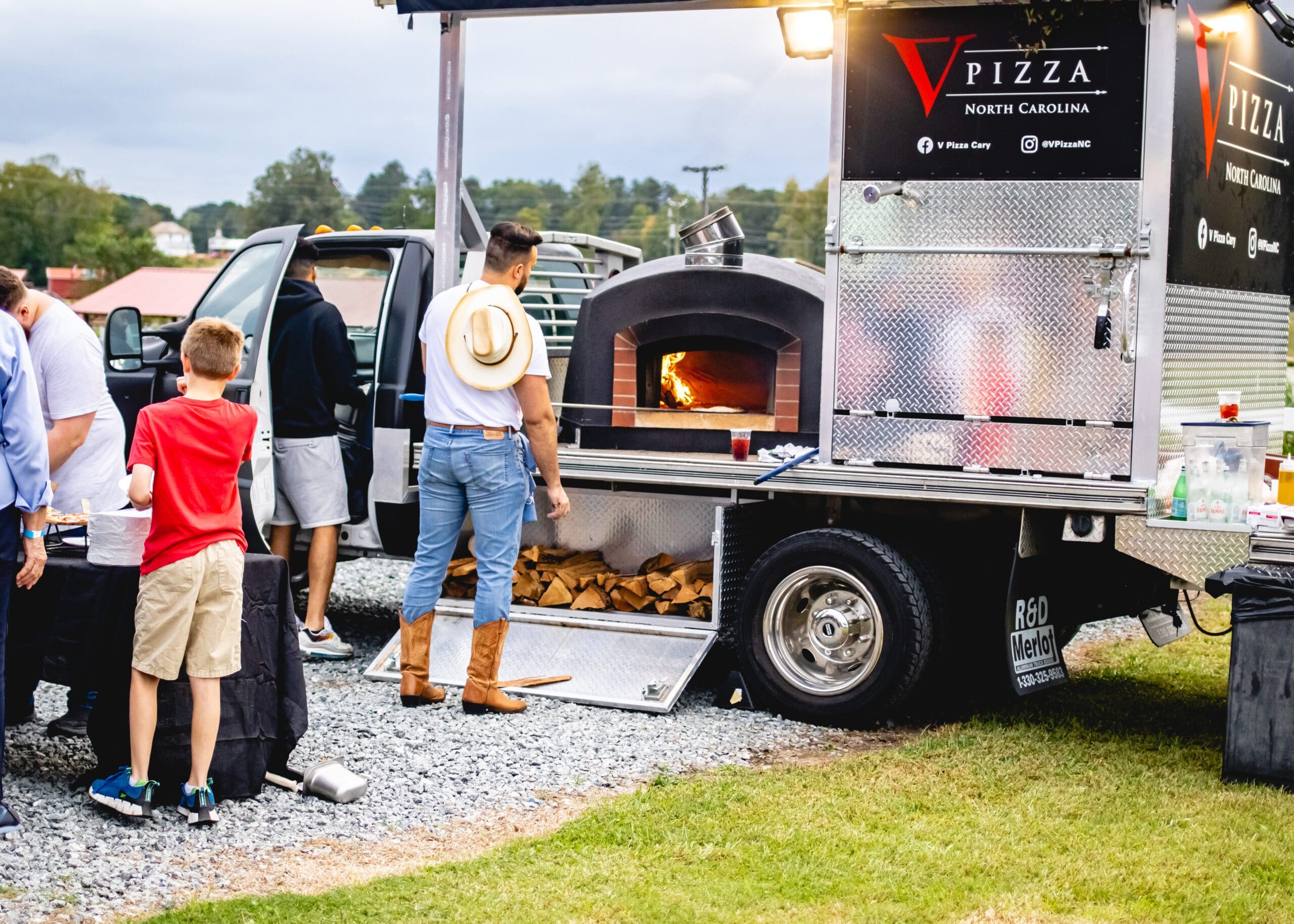 Raleigh Brewing supplied our local beer which was a refreshing treat for our attendees 21+!