Dos Taquitos Restaurant, Raleigh's most beloved and oldest Mexican restaurant, has been serving the Triangle since 1991. Owner, Pamela Salamanca, inherited the restaurant from her father who founded Dos Taquitos after emigrating to the States. We sat down with Pamela to chat about the family business, its humble beginnings, and of course- authentic Mexican food!
NC Eat and Play: Please tell us about Dos Taquitos. What was the inspiration for bringing this concept to Raleigh?
Pamela: My parents moved temporarily from Colombia to the United States (Atlanta, Georgia) to study English. They worked in a Mexican restaurant while going to school, where they learned about Mexican food and culture. They saw that the chefs did not cook the same type of food for themselves as they would for the guests that came into the restaurant. My parents started to travel to Mexico and wanted to bring that to people here; to show them what Mexican culture and food really should be. This was when they decided to open a restaurant far different from anything seen or done before.
NCEP: Share with us about your family's background in restaurants.
Pamela: My dad started as a dishwasher and ended up as the general manager of the Mexican restaurant he and my mother worked in while going to school in Atlanta. Back in Colombia, there are only doctors in our family, so they learned everything by seeing and trying while they were working there.
NCEP: What was it like to open up Dos Taquitos back then? Was it instantly welcomed?
Pamela: From the first day, Dos Taquitos was instantly welcomed. I was too little to know and understand, but my mom told me that she would be at Jacarandas in RTP, which was mostly busy at lunch, and my dad would call her from Dos Taquitos in the evening and say bring everything! Close the restaurant and come with the cooks and all the food. Dos Taquitos was something so different- something no one had ever seen or tasted before. We didn't even promote or do a grand opening. People welcomed it with arms wide open.
NCEP: Tell us about your menu. What makes the flavors so special?
Pamela: Everything on our menu is made in-house each morning. We use fresh and, wherever possible local products to ensure that all of our items taste delicious. My staff is my family, and most have been with me for years. They are devoted and see it as more than just a job. My staff cares about the outcome of the restaurant and wants to see it flourish and do well. I care and appreciate them so much; I try to make work as fun as it can be while we still do the job. I also love to pamper them and try to make sure they are well taken care of.
NCEP: What's the most requested item on your menu? Do you have any authentic hidden gems that aren't always top of mind?
Pamela: Our most popular items on the menu are the Enchiladas de Puebla and the Original Steak Tacos. The enchiladas are cheesy and comforting and just soothe the soul in all its right places. The Original Steak Tacos actually started as a special: a family member asked my dad to make him some tacos, but he wanted a crunchy flour tortilla and some steak. My dad created the steak tacos and they were so good he put them on as a special. Customers loved them so much that they became a permanent item on the menu. The flour tortilla on these tacos is placed n the flat top to get crispy, and then you have melted chihuahua cheese, avocado, pico de Gallo, and our famous 48-hour marinated Angus skirt steak, which is to die for. We grill our skirt steak, and when you cut it, you can see the juices- I have been eating that steak for more than 20 years, and it is the one thing that I can never get tired of eating or smelling! I always recommend the Garnachas. They are by far my favorite! I always tell customers you can get a quesadilla, fajitas, or enchiladas at other places, but no one has anything like our Garnacha. They are sweet potato patties topped with beans and chorizo hash, and fresh greens. We serve them with vegetarian cilantro rice and steamed broccoli with melted chihuahua cheese and chipotle sauce. It's so fresh and delicious but unique and complex.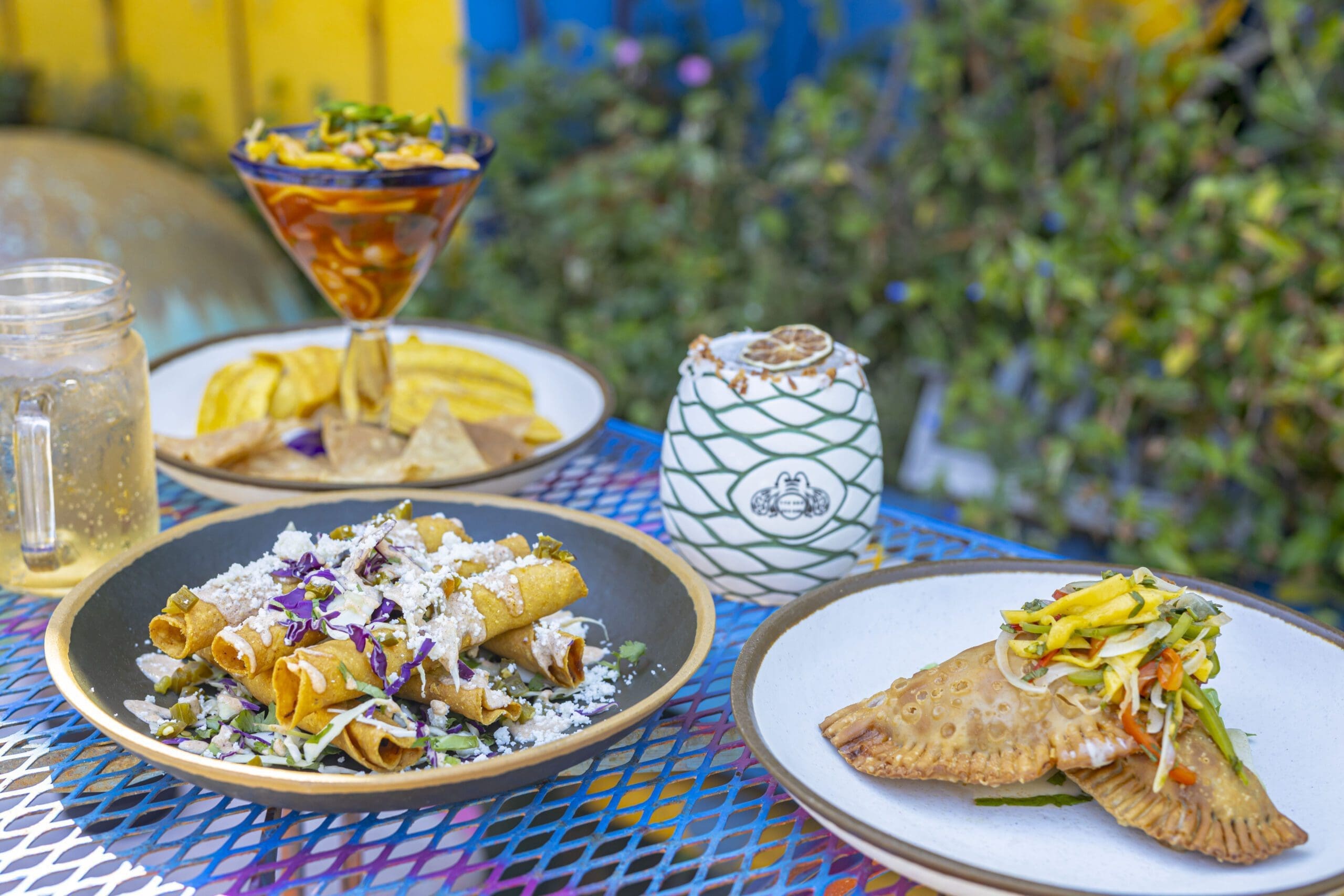 NCEP: What do you love most about running a business in Raleigh/the Triangle?

Pamela: I compare Raleigh to New York and Miami. We are small enough that we are still a town and can live a somewhat small-town life, but big enough and perfectly put on the map that we have so much going on. I love that we still have that small-town feel.
NCEP: What obstacles have you faced as a business?
Pamela: I don't want to call my family an obstacle, but I am in a constant mental battle of work versus family time. My husband and I had some hard times in the past, and it was because all we did was work and argue about work problems at home.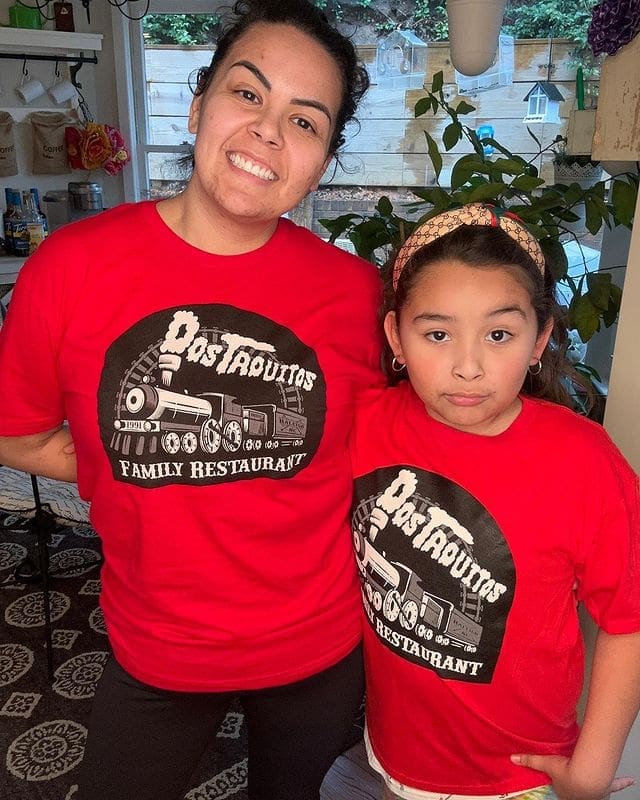 Now, we put our family first, hence why we close on Sundays. We needed one full day a week to concentrate only on our family and ourselves. There is a saying in Spanish, "el," and it means if you have a business, you must be there for it to run smoothly and be successful. I truly believe that. However, I have also come to the conclusion that success is not measured only in dollar signs. I live a comfortable life. I can go on vacation, I have a home, and can send my daughter to a good school. I'm able to spend time with my family and live a happy life. In my definition of success, I believe I am successful.
NCEP: What do you love the most about your business
Pamela: I love to hear customers' stories about growing up and coming to eat here with their parents when they were teenagers and then coming on first dates with people that are now their partners and that have their own kids. I love that when I tell people I own Dos Taquitos, they know exactly who we are and always tell us how amazing we are. Being open and in the industry for over three decades makes you become part of the community and part of people's lives, and that's a great feeling.
NCEP: What do you hear most from first-time visitors at your restaurant?
Pamela: SILENCE! Ha! They are always in awe of all there is to look at. If the customer is from Texas or California, they will say often how they moved here 'x' number of years ago and have not been able to find something similar to what they have at home. We also often get told that we aren't the typical Mexican restaurant. No one table is the same. No one chair is the same. You can come in every week, and every week, you will find some new decor that we put up or a table we changed. My parents are artists. They can see anything and create something completely different in their minds. We all have very vivid imaginations, and I think it shows in how the restaurant looks. We purchase items from all over the world- as well as stores here in Raleigh- and put them up. The atmosphere is a collection of life.
NCEP: If there's one thing you want everyone to know about Dos Taquitos, what would that be?
Pamela: You will never find another restaurant with our energy and love!
Don't miss Pamela and her team at NC Eat & Play's Spring Hootenanny & Foodie Festival on Saturday, April 15, 2023.
We're pleased to announce our Hootenanny & Foodie Festival will be hosted at Haven Farm, starting with the fall one on Thursday, October 5, 2023. Tickets will be on sale soon. Sign up to be the first to know!
We'll have a memorable Cocktails Cantina experience with Dos Taquitos. Adults 21 & up will be treated to a cocktail tasting and paired bites from Dos Taquitos.
Pamela and her team always bring a fun and lively tasting experience. We don't expect anything less this year.