FOR IMMEDIATE RELEASE
RALEIGH, NC – NC Eat & Play, one of North Carolina's most popular social media brands, is partnering with
Haven Farm in Knightdale for a unique foodie and wine experience featuring the area's newest adult beverage
sensation, Country Water.
A County Water Celebration is the first in a series of events that kick off NC Eat & Play's new partnership with Haven Farm and is the premier event of the Farm's Sip'n through Sunset Series. With its new partnership, NC Eat & Play welcomes locals to experience the beauty of Haven Farm and its inclusive southern hospitality and amenities.
The ticketed event will be on Friday, September 15, 2023, from 5:30pm to 8:30pm, and features live music by Will West, local food from The Butcher's Market and others, lively dancing, games and activities for families, and as sun sets, plenty of Country Water sip'n throughout the evening.

Country Water was created for fun-seeking, responsible wine drinkers who want to enjoy delicious Southern-made wine easily and anywhere their adventures take them – making it a go-to adult beverage at local events and the perfect for outdoor adventures like boating, camping, and backyard fun.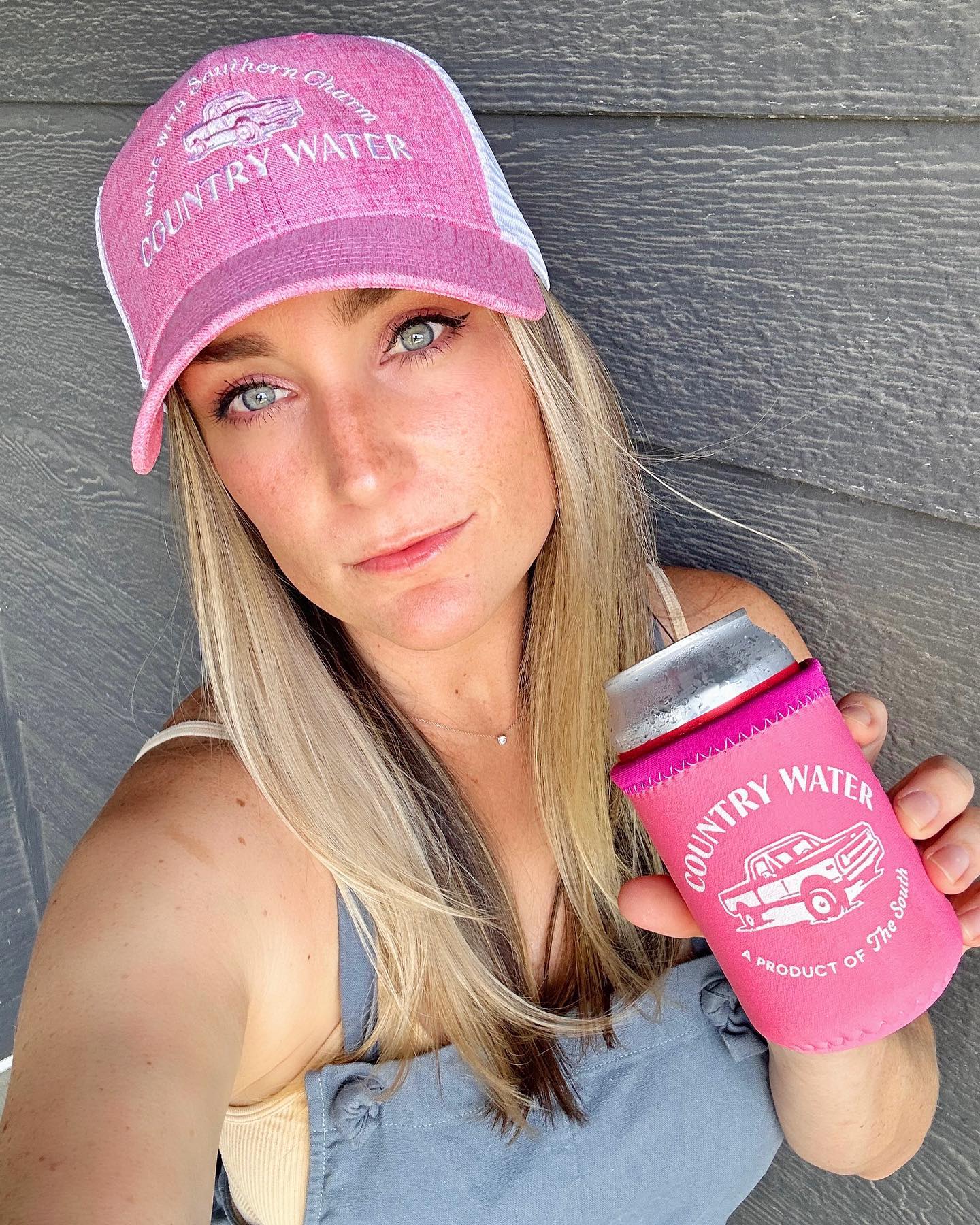 Tana Cowin, (pictured above) Counter Water's creator, spent many celebratory moments over a good bottle of wine. While the
bottles of wine always met the need, she felt there could be a more fun and modern way to package the product.
After spending years as a professional in the wine industry, she decided to go for it in 2022 and created Country
Water. She says, "Country Water makes it easy to enjoy wine everywhere, and let's face it, looks cute while sipping
from it."

Attendees will meet the beverage creator and be able to participate in fabulous wine demos and other promotional
fun.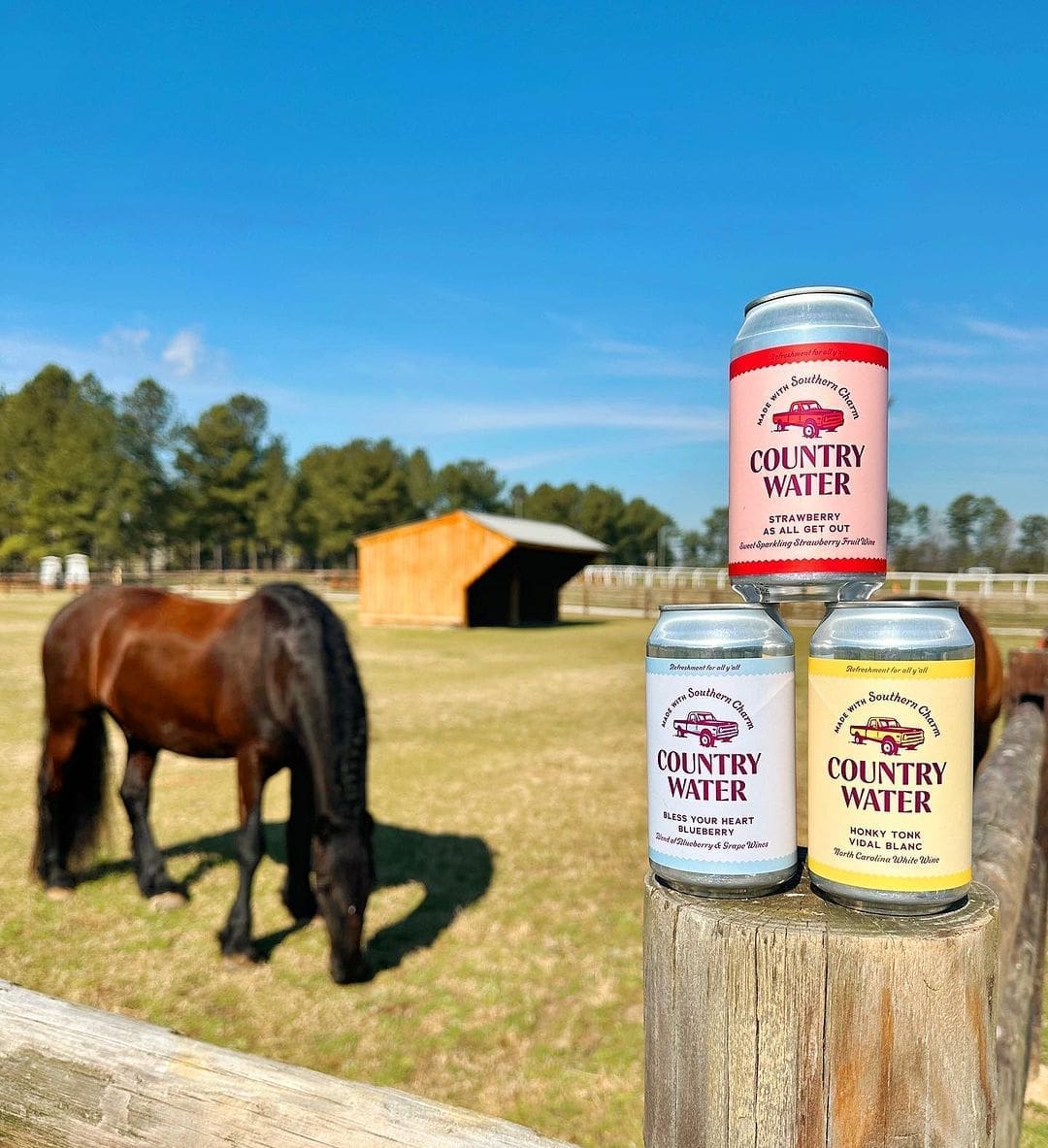 Megan Nichols, the Founder of NC Eat & Play, along with her brand management team of experts, predicts that Country Water will be the biggest new brand in North Carolina.
Megan shares, "We're all in to help make Country Water a household name, and we're thrilled to feature it in the first of our many events at Haven Farm." Soon after this event, NC Eat & Play will host its annual Fall Hootenanny at Haven Farm as well on Thursday, October 05, 2023.
We're pleased to announce our Hootenanny & Foodie Festival will be hosted at Haven Farm, starting with the fall one on Thursday, October 5, 2023. Tickets will be on sale soon. Sign up to be the first to know!

Country Water Celebration tickets are on sale now.
Tickets include:
Adult tickets are $25, and kids 12 and under are free.
Food and generous samples of Country Water are included for 21+, along with entertainment and activities.
Beer is available for purchase at the farm
ABOUT NC EAT & PLAY- NC Eat & Play serves as a chief curator and influencer for North Carolinians. Every day, we highlight and celebrate local businesses and establishments in North Carolina- helping thousands of locals
discover great finds for food and activities curated for sensible budgets and everyday play.

Every day, more than 500,000+ highly motivated locals and popular brands seek out our scrumptious
photography and captivating storytelling, making it one of the most talked-about and fastest-growing channels
in North Carolina. NC Eat & Play produces local events, distributes a 2x weekly subscriber-based e-newsletter,
and works closely with brands on marketing and promotions. More information can be found at
https://nceatandplay.com.

ABOUT HAVEN FARMS VENUE & SHOPPE: Resting on 40 acres of land, Haven Farm is where the sanctuary of
nature meets simple elegance. A place where rooted authenticity weds new beginnings. In addition to
picturesque event spaces, the farm features an artisan shoppe filled with seasonal plants and decor, and other
products by local makers, including locally made and sourced ice cream, coffee, and adult beverages. More
information can be found at https://www.haven-farm.com.

ABOUT COUNTRY WATER: Inspired by the love of southern-made wine and good times with adventure, creator,
Tana Cowin decided to put a twist on wine sipping with friends in 2022 when we modernized wine drinking with
an adorable and practical can solution. Available at select locations throughout Raleigh, Country Water is
working with a team of experts to help expand distribution and merchandising. More information can be found
at https://drinkcountrywater.com.