Lake Lure is a mountain town in North Carolina that is a favorite vacation destination due to its lush beauty, adventure, and film debuts. Whether you plan to take a boat out on the water, hike in neighboring Chimney Rock, or eat a relaxing meal with a view of the sunset over the lake, you'll never run out of refreshing ways to enjoy your visit.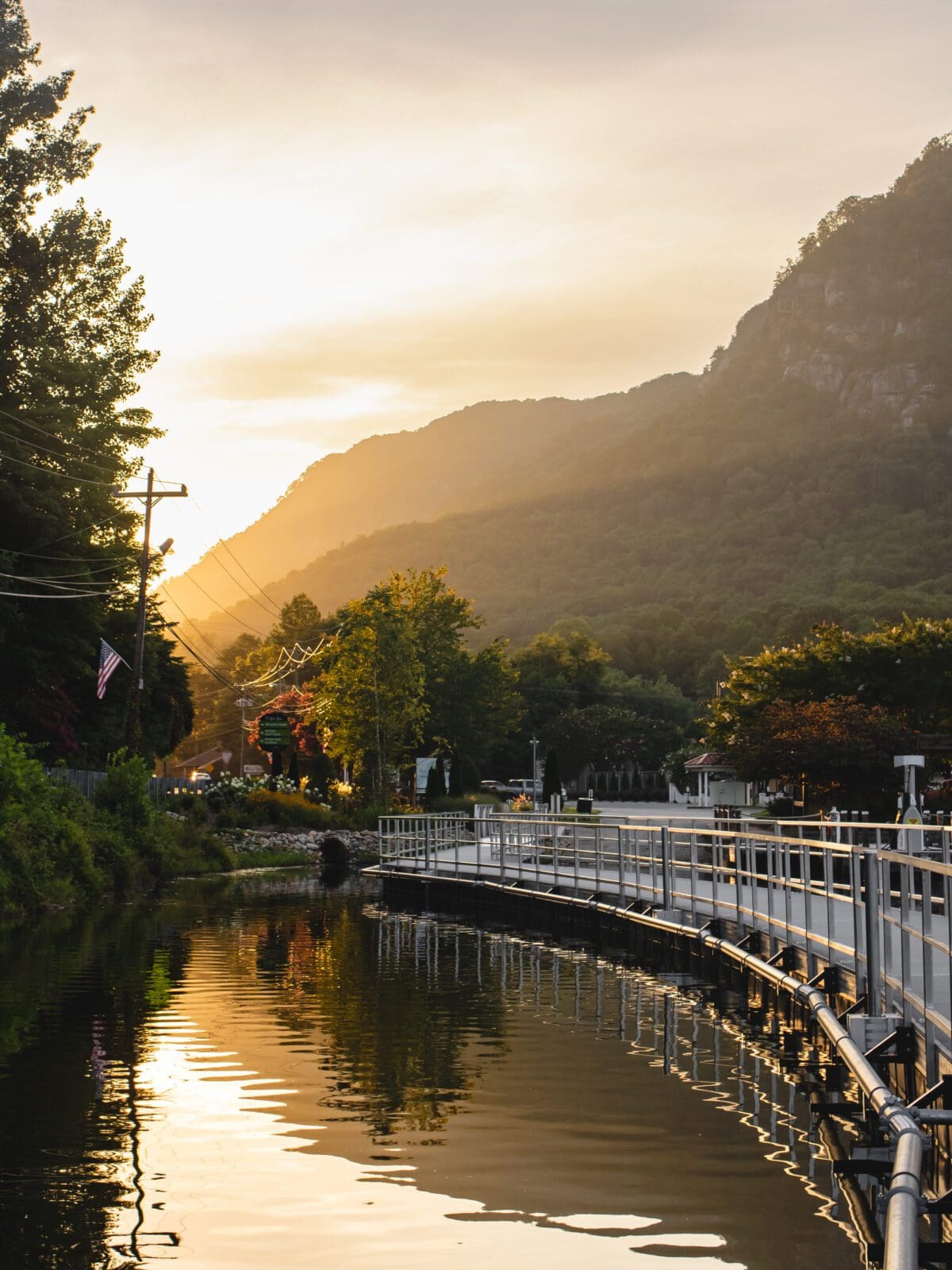 Our family was invited to spend a weekend exploring the area and we quickly discovered that it's full of fun things to do and delicious bites to eat that we are excited to share with you!
(Note: We were invited, hosted, and compensated for our visit to Lake Lure. All opinions and experiences shared are our own.)
Where to stay in Lake Lure
We were hosted at the 1927 Lake Lure Inn & Spa and we simply can't recommend it enough! This hotel has offered elegant accommodations to the community for almost a century and upon entering the premises, it's not hard to see why it's thrived for so long.
k
It is conveniently located in walking distance to multiple restaurants and parks and is directly across the street from the public beach.
It offers both hotel rooms and cabins named after characters from the iconic movie Dirty Dancing which was filmed in Lake Lure. I was also told by a manager that the Lake Lure Inn & Spa hosted the actors during filming! We stayed in "Johnny's Cabin" and loved having a jacuzzi tub, our own parking, and a small kitchenette.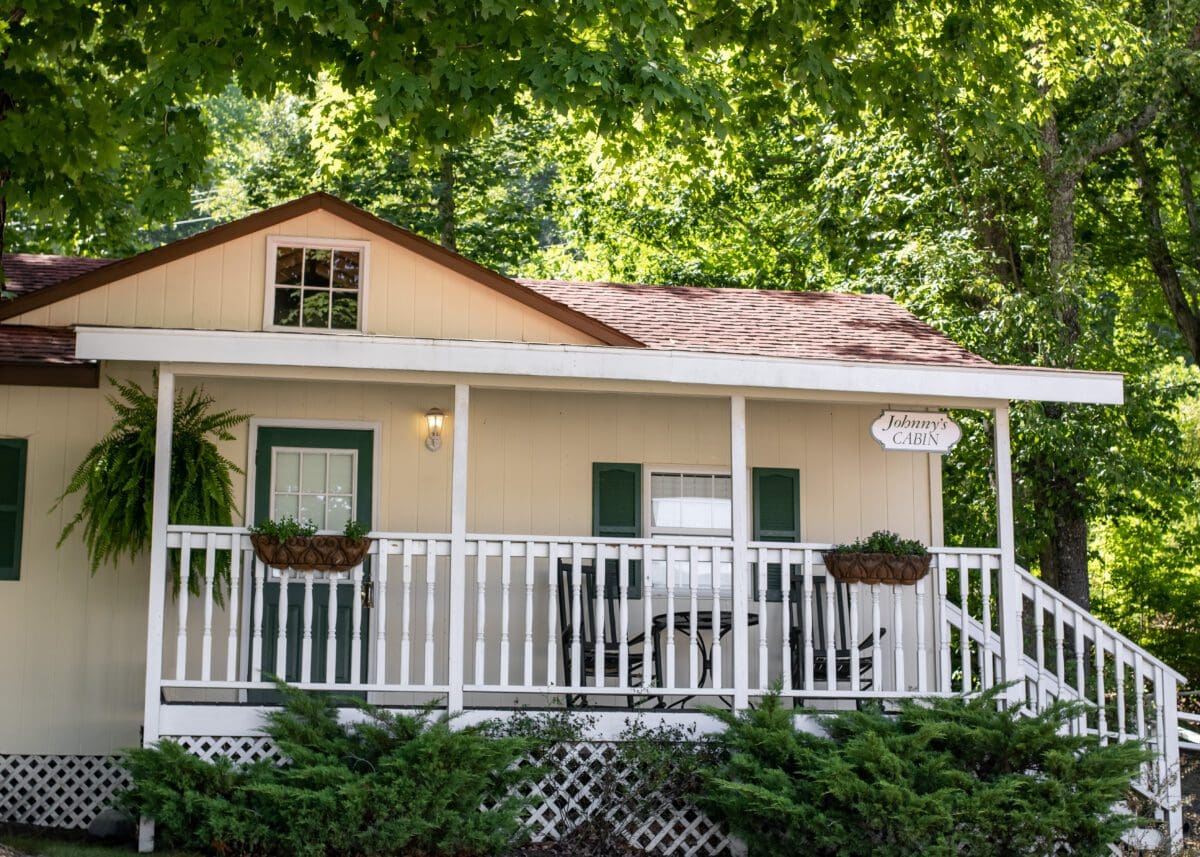 Our favorite part of the hotel? The pool! The pool's temperature was perfect, the landscaping was immaculate, and the view was gorgeous.
What more can you ask for? Oh…how about a brunch buffet?! Yep, every Sunday. Easy to see why we loved this place so much, right?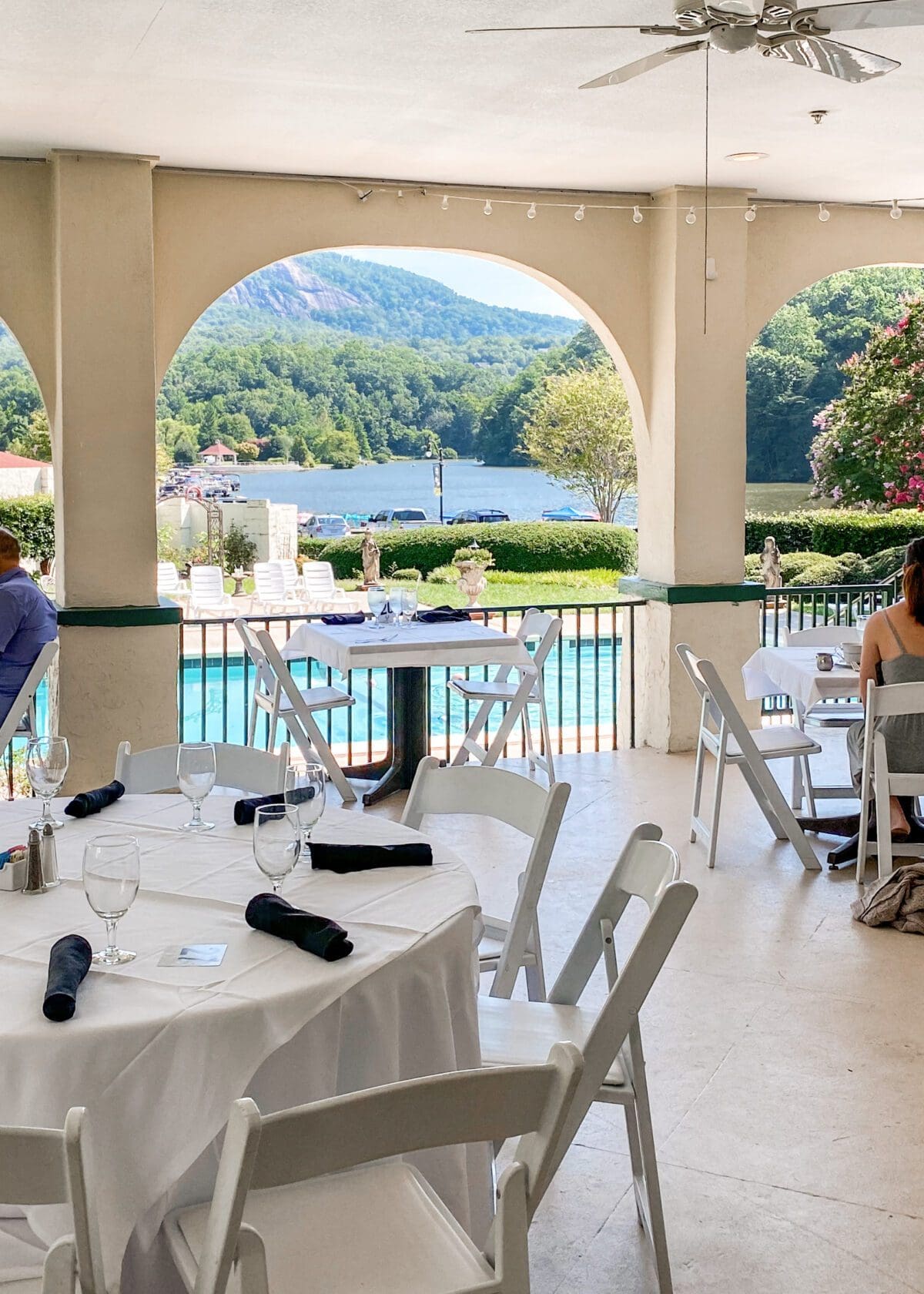 Things to do in Lake Lure
Enjoy the beach
Lake Lure Beach is a public access with a sandy shore, small water park, splash pad, and more. Lifeguards are on site and there is a charge for entry ($10 for adults, $8 for kids, and children under four are free). It's a great, affordable way to enjoy the water and catch some sun!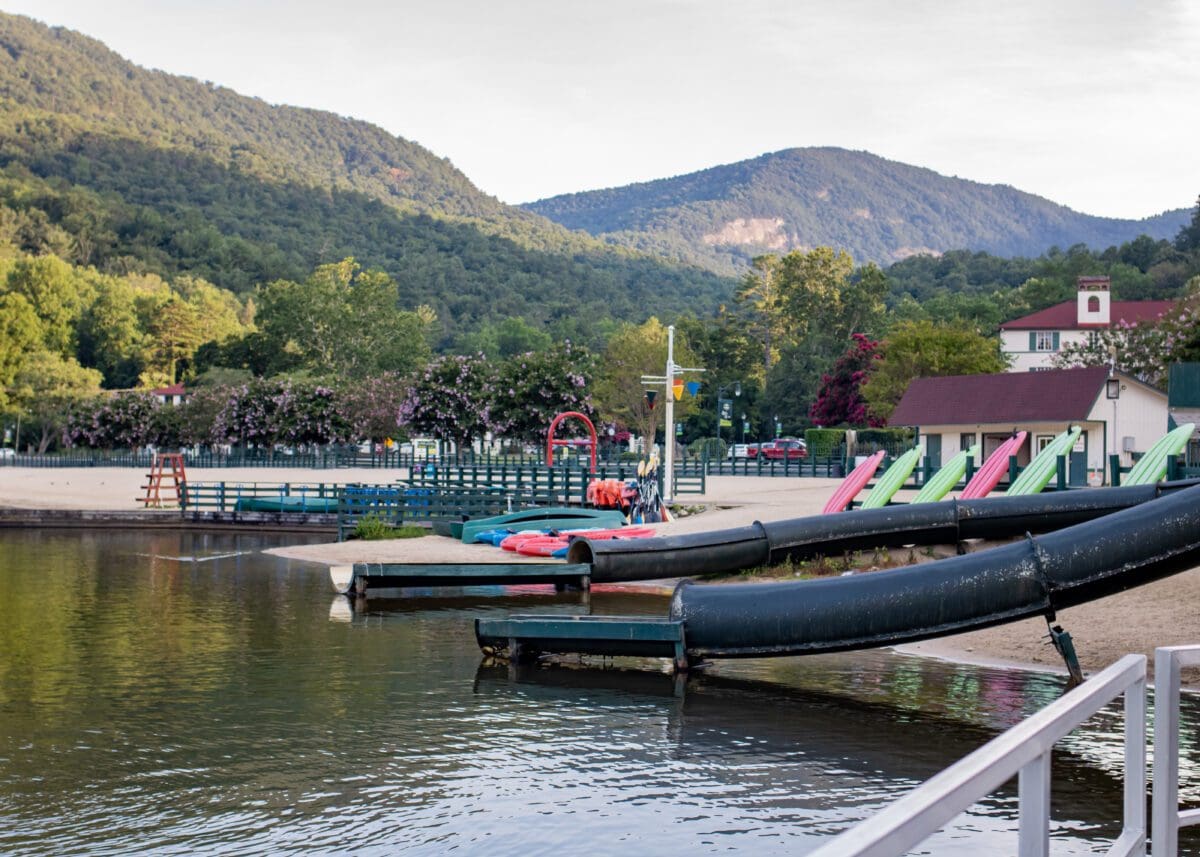 Morse Park
Exploring Morse Park may have been our favorite thing we did while in town! We were surprised by its breathtaking beauty and had a wonderful time pushing our boys in their stroller throughout the pathways.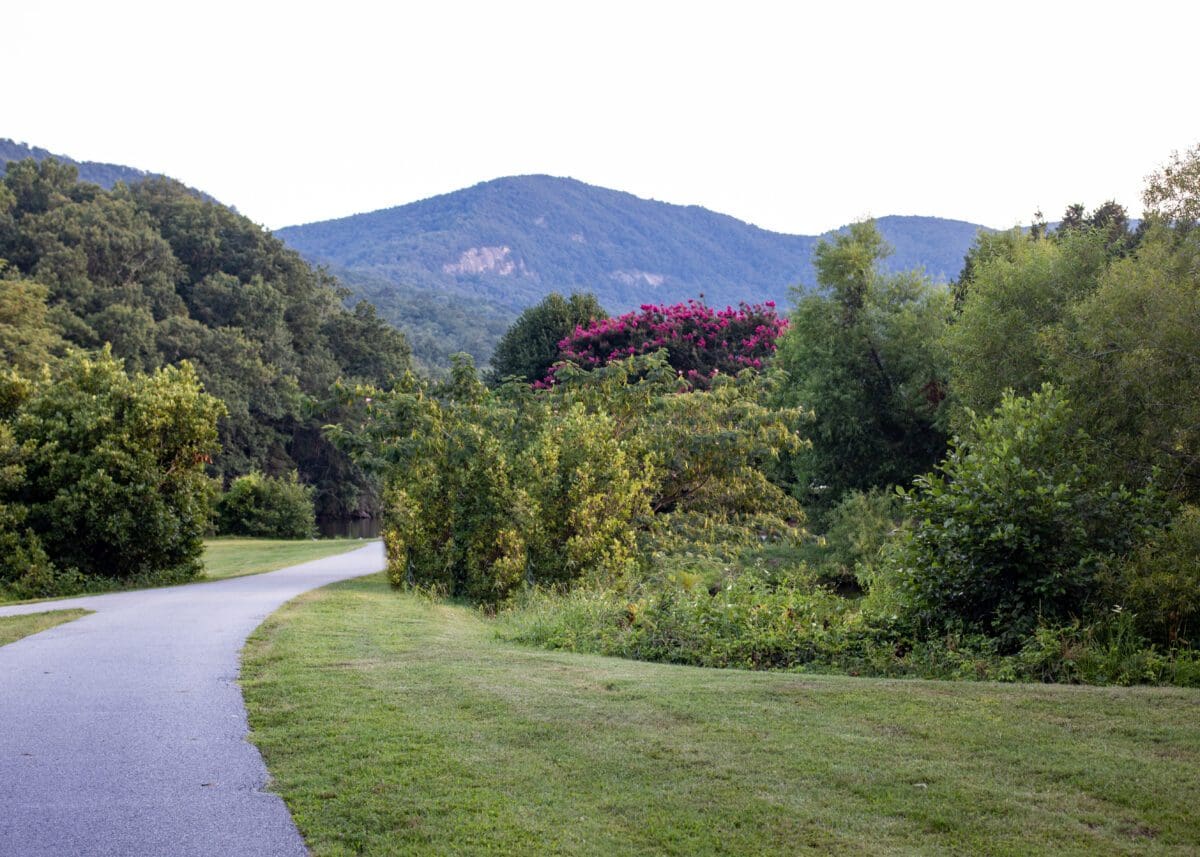 The path winds through meadows and ponds while giving visitors incredible views of the lake and Rumbling Bald Mountain. There are many great spots for picnicking and fishing along the way.
You can also find pavilions, playgrounds, basketball court, gardens, and more!
Lake Lure Flowering Bridge
A historic bridge dating back to 1925 was reimagined into an enchanting garden in 2013.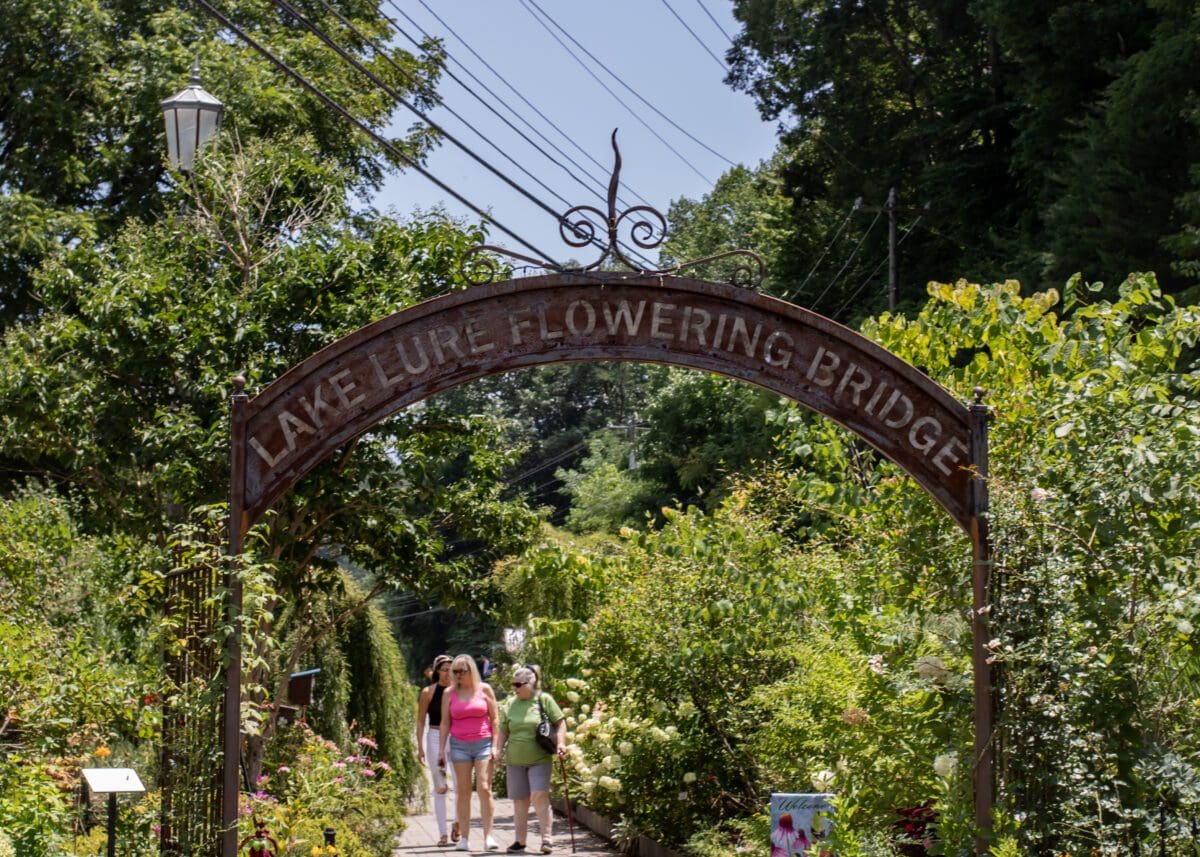 Now home to more than 2,000 species of plants, the Lake Lure Flowering Bridge is covered with vibrant colors making it a popular stop for visitors to take photos and admire the scenery.
Get out on the water
Lake Lure is a lovely body of water for boating and other water sports. Bring your own or rent a ride! Lake Lure Tours offers a few options for tourists including guided water tours or boat rentals if you prefer to explore on your own.
Their marina houses a variety of motorized and non-motorized rentals from pontoon boats to kayaks.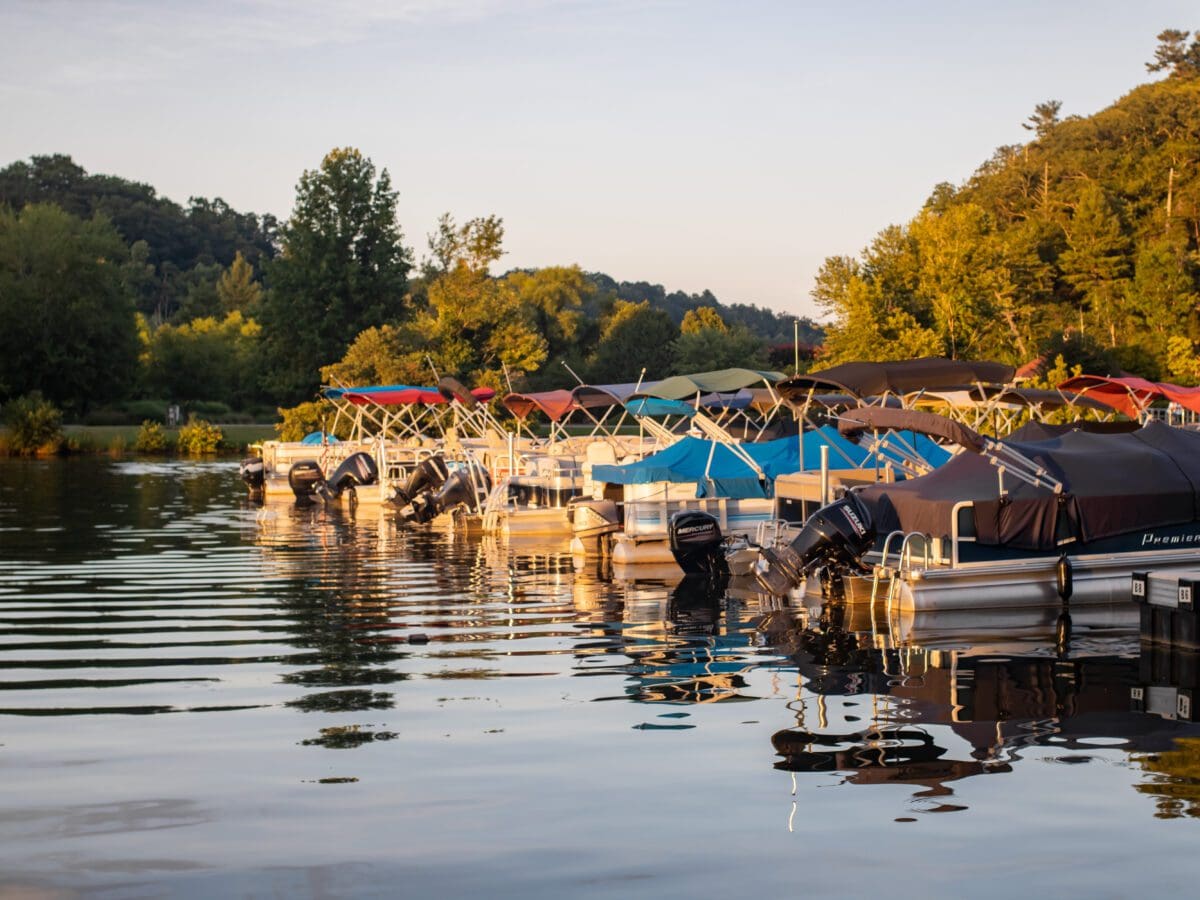 Explore neighboring Chimney Rock State Park
Chimney Rock State Park is only a ten minute drive from Lake Lure and definitely should not be missed. We wrote a guide for our top tips for enjoying Chimney Rock that you may find helpful.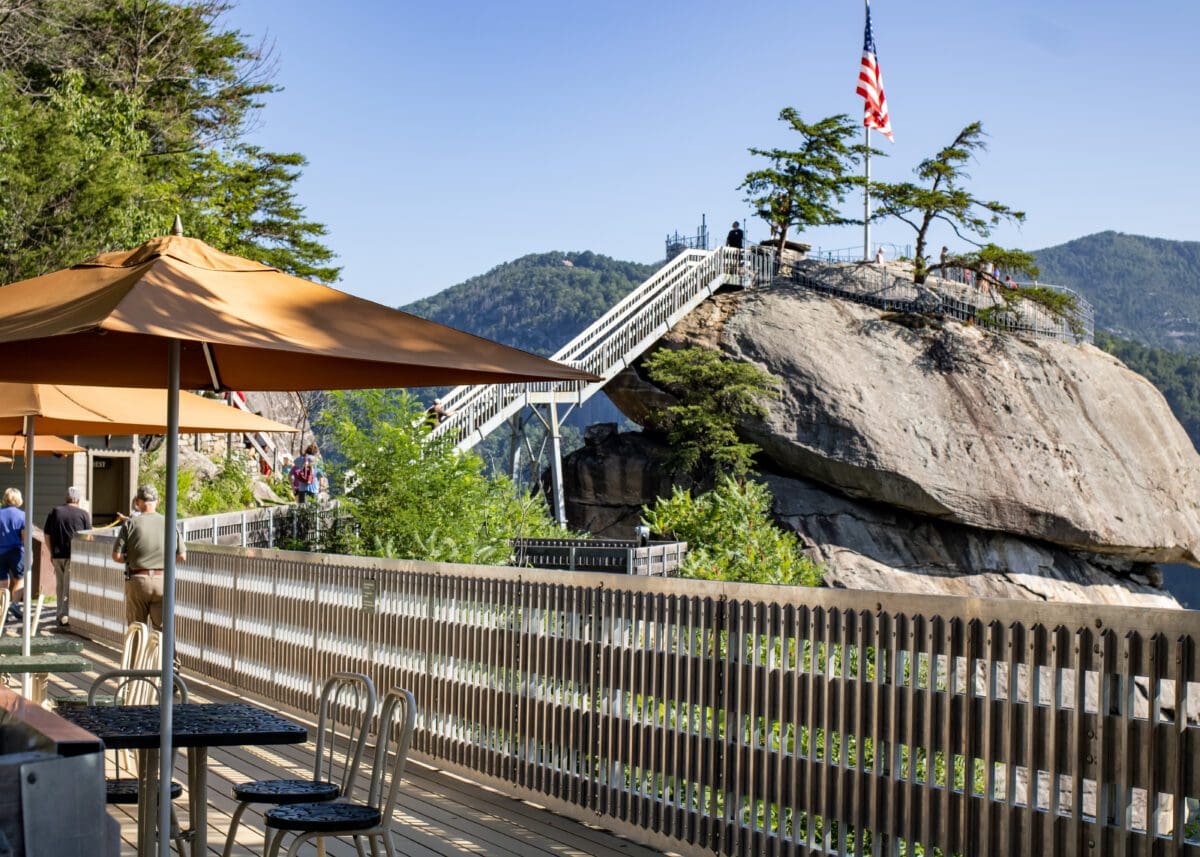 Don't forget to save some time to eat and play through Chimney Rock Village, a road lined with great shops and restaurants as you enter the park!
Where to eat in Lake Lure
Lake House Restaurant
Lake House Restaurant is situated right on the water and offers extraordinary views of Lake Lure as you dine. Enjoy a big menu of cocktails and American fare like burgers, sandwiches, and steak. There are also veggie burgers and plenty of gluten-free options.
La Strada
La Strada is an Italian restaurant that also offers beautiful views of the lake. Choose to dine on their patio overlooking the water at sunset, or opt for carry-out for a cozy night in like we did! We enjoyed eating their yummy pizza and pasta while resting in our cabin.
Scoop Lake Lure
Scoop is a great little ice cream shop with outdoor seating that is walking distance from Lake Lure Beach. They serve classic favorites that the family will love after a day in the sun!
We loved walking here from our hotel after dinner. The ice cream was delicious and affordable!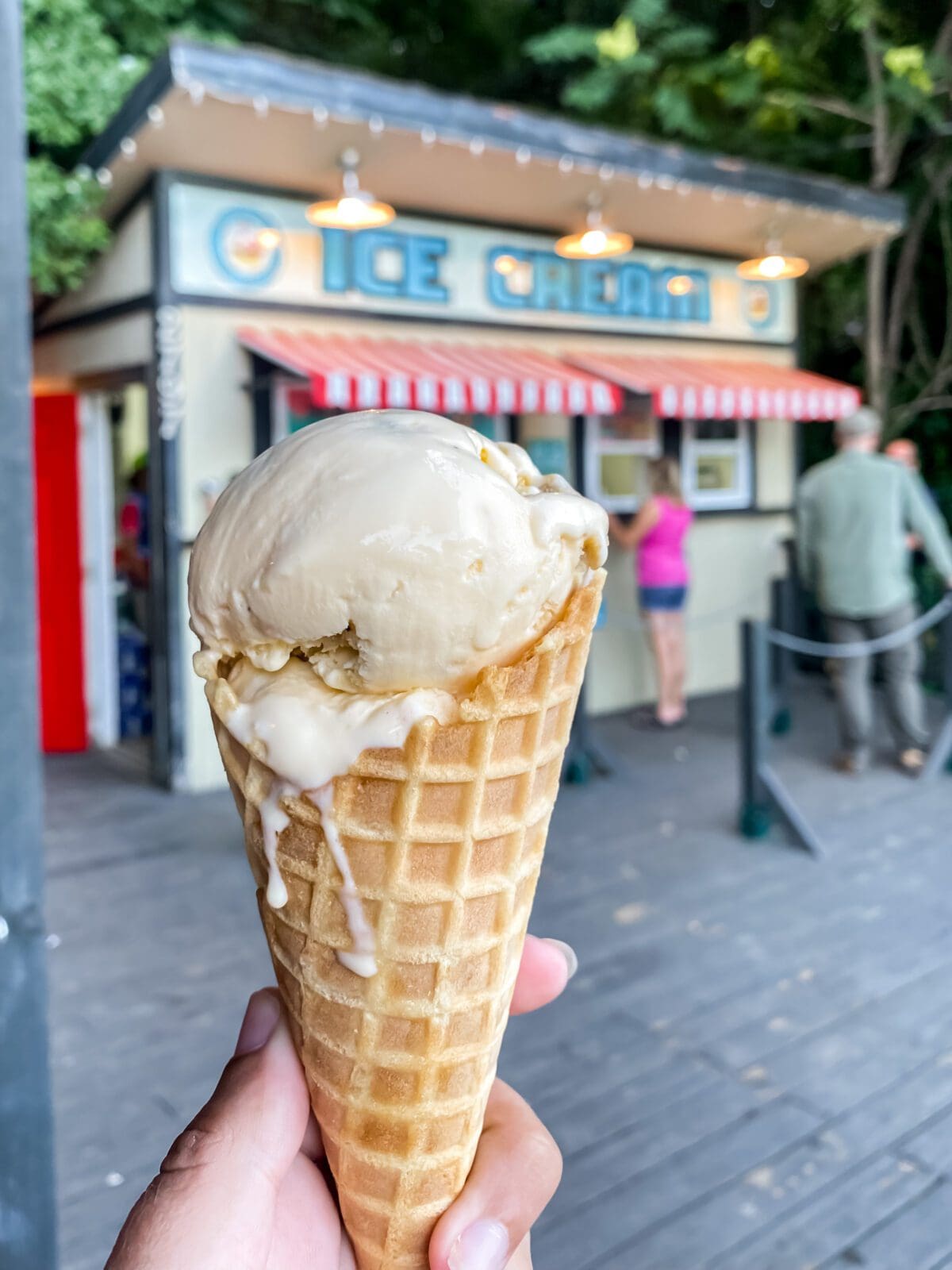 We hope this guide inspires you to take a trip to Lake Lure soon! If you've visited the area before, leave us a comment with some of your favorite ways to eat and play through town!