I (Harrison) would argue that the lakes are some of the best parts of living in North Carolina, with Lake Gaston being my favorite.
Even though there were a few lakes around me growing up, my family always made the one-hour drive from Raleigh to Lake Gaston to get our boating fix. Whether it was holding on for dear life while being flung on the tube, jumping off of the boathouse roof into the water, or making the pit stop to Eaton's Ferry Marina for ice-cream and to feed the carp, Lake Gaston will always hold a special place in my heart.
And before any of you say "qUiT TeLLiNG eVERYonE aBoUt tHe LAkE! wErE fUll!" We're not about gatekeeping here at NC Eat & Play. We all deserve to enjoy the lake life, and someone had to tell you about it, no matter how long ago it was. Increased visits help local business around the lake and make a better Lake Gaston for everyone. So be nice and welcoming to all. Okay, back to the important stuff.
My family's love for Lake Gaston goes way back.
My family ties to Lake Gaston go back to the 80s when my dad and grandpa were looking for some land to invest in that would also provide a fun getaway for the family. They found a small, waterfront lot on Lake Gaston that was adjacent to a cattle farm. They had never heard of Lake Gaston before, this small reservoir nestled on the border of North Carolina and Virginia, but instantly fell in love with its beauty and charm.
Time passed and the lake grew, bringing more homes and visitors. My family sold my grandpa's land and my dad eventually built a house on the water for us to visit and enjoy.
As a kid, my favorite stop by far was Eaton's Ferry Marina. While my dad filled up the boat with gas I would feed the hundreds of carp and catfish that swarmed by the dock and enjoy an ice-cream cone.
As I got older and more adventurous, I would go tubing behind the boat while whoever was driving would try to launch me sky high. I learned to backflip off the dock into the water, and then backflip off of the boathouse.  I started knee boarding, then picked up skiing, and finally graduated to wakeboarding. I never was the greatest at it, but it was always a good time gliding across the water with the sun on my back and the wind in my hair.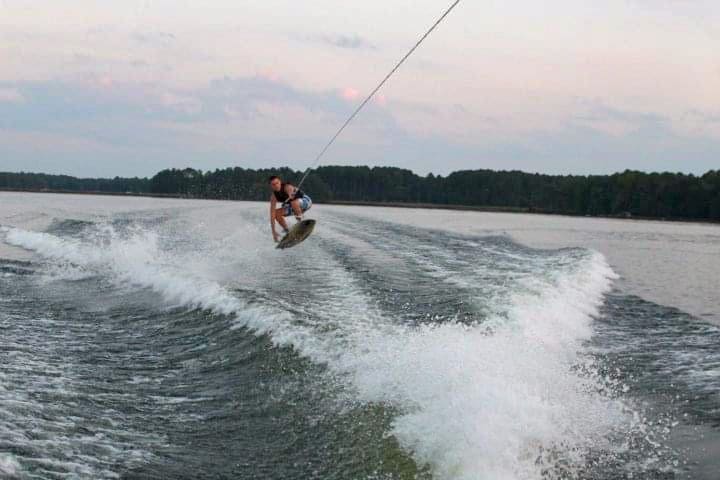 When I think back on my childhood and teenage summers, I instantly think of the memories I made at Lake Gaston.
You will love creating your own memories at Lake Gaston!
One reason Lake Gaston is the perfect vacation destination is because unlike many other local lakes, Gaston allows homes to be built along the waterline. Waterfront homes with direct lake access give the area a resort feel without being too crowded or wild.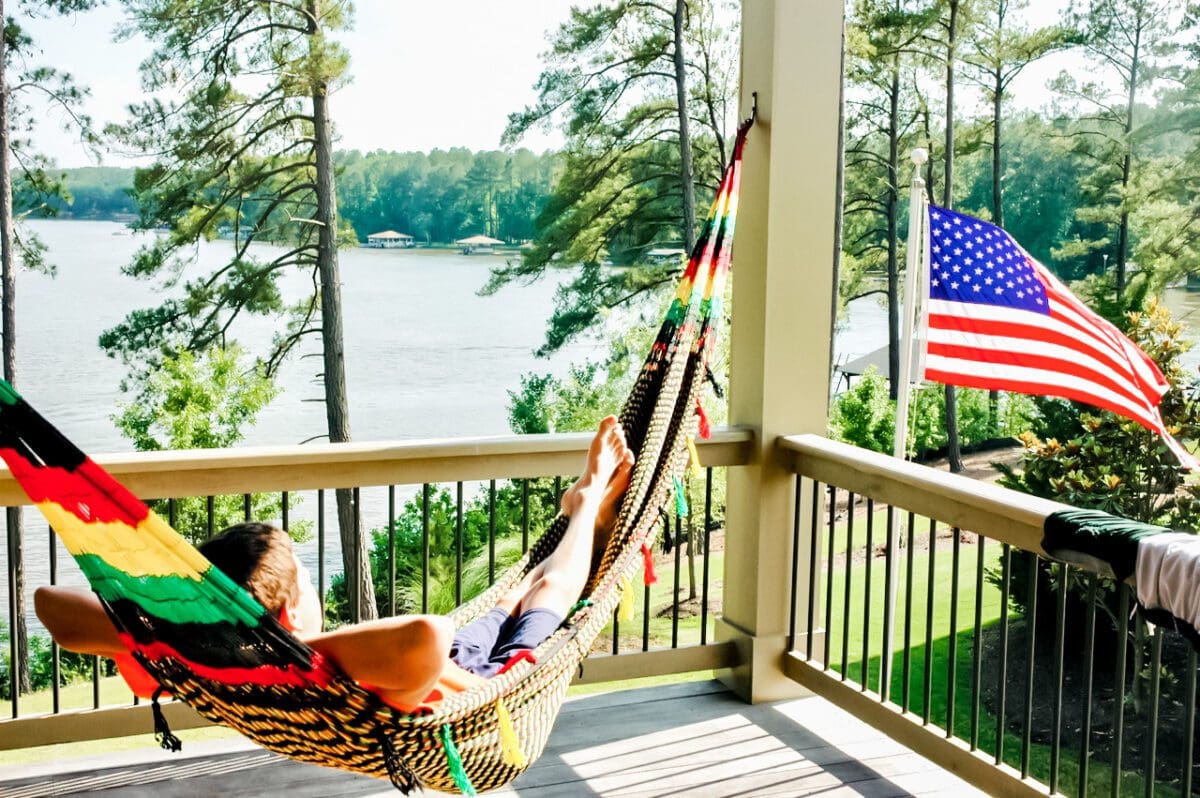 You don't need to own a lake house to have the full LKG experience; you can make it a day trip or stay a few days at one of the many rental properties. There currently are over 150 listings on AirBnB, although they fill up fast! There are also a few campgrounds you can stay at that put you right on the water.
Owning your own boat also isn't a necessity to enjoy the lake. Eaton's Ferry and other marinas do boat or jet ski rentals, or you can visit the public access day use area located at 2369 Jack Brown Road to swim, launch a canoe, kayak or paddle board. If swimming and being in the water isn't your thing, there's plenty of great fishing spots as well.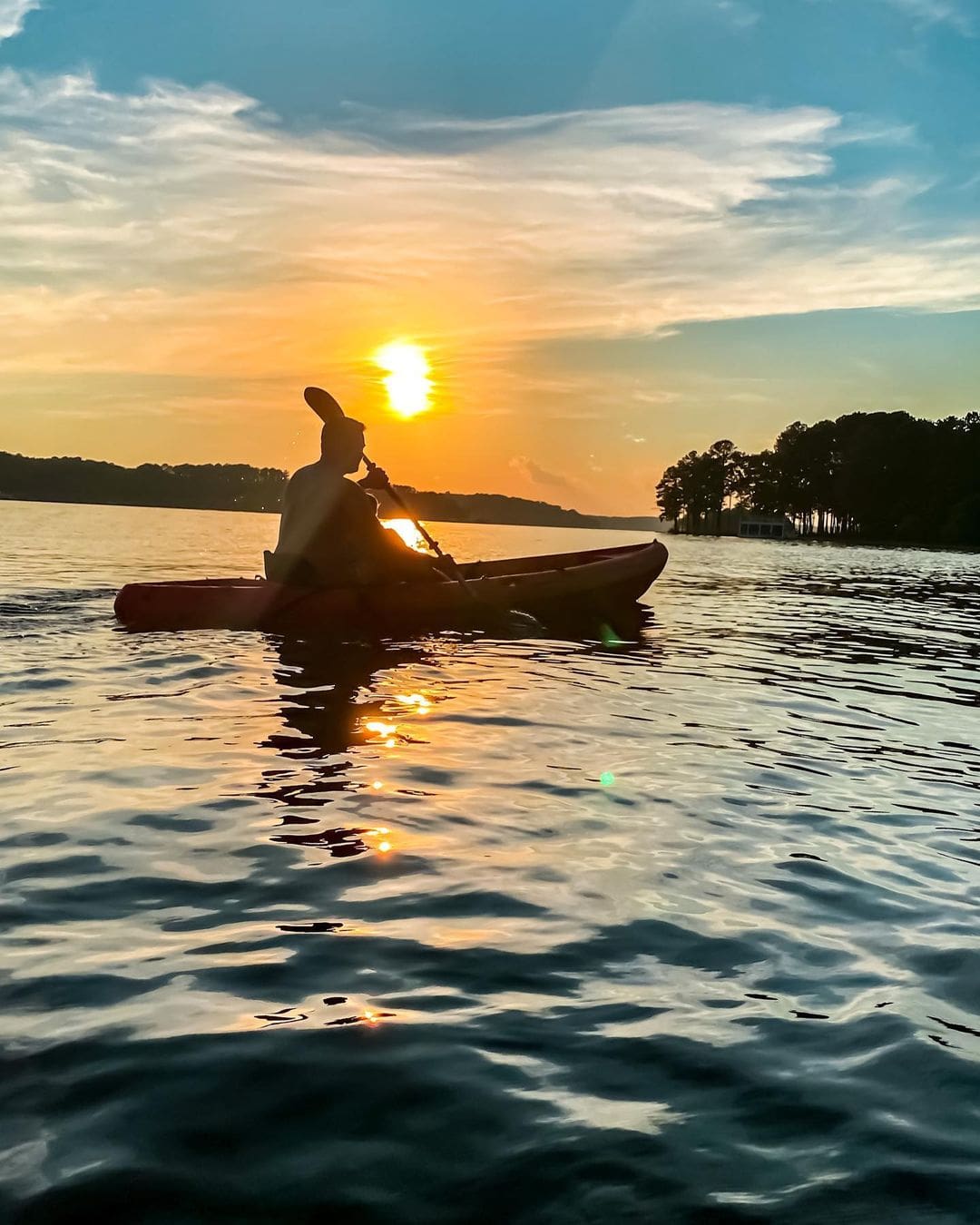 Where to eat when visiting Lake Gaston
Although there's not a ton of restaurants at Lake Gaston, we have a few favorites that you can support. Lake Gaston Pizza is a great place to stop by for lunch and dinner and their menu extends to more than just pizza.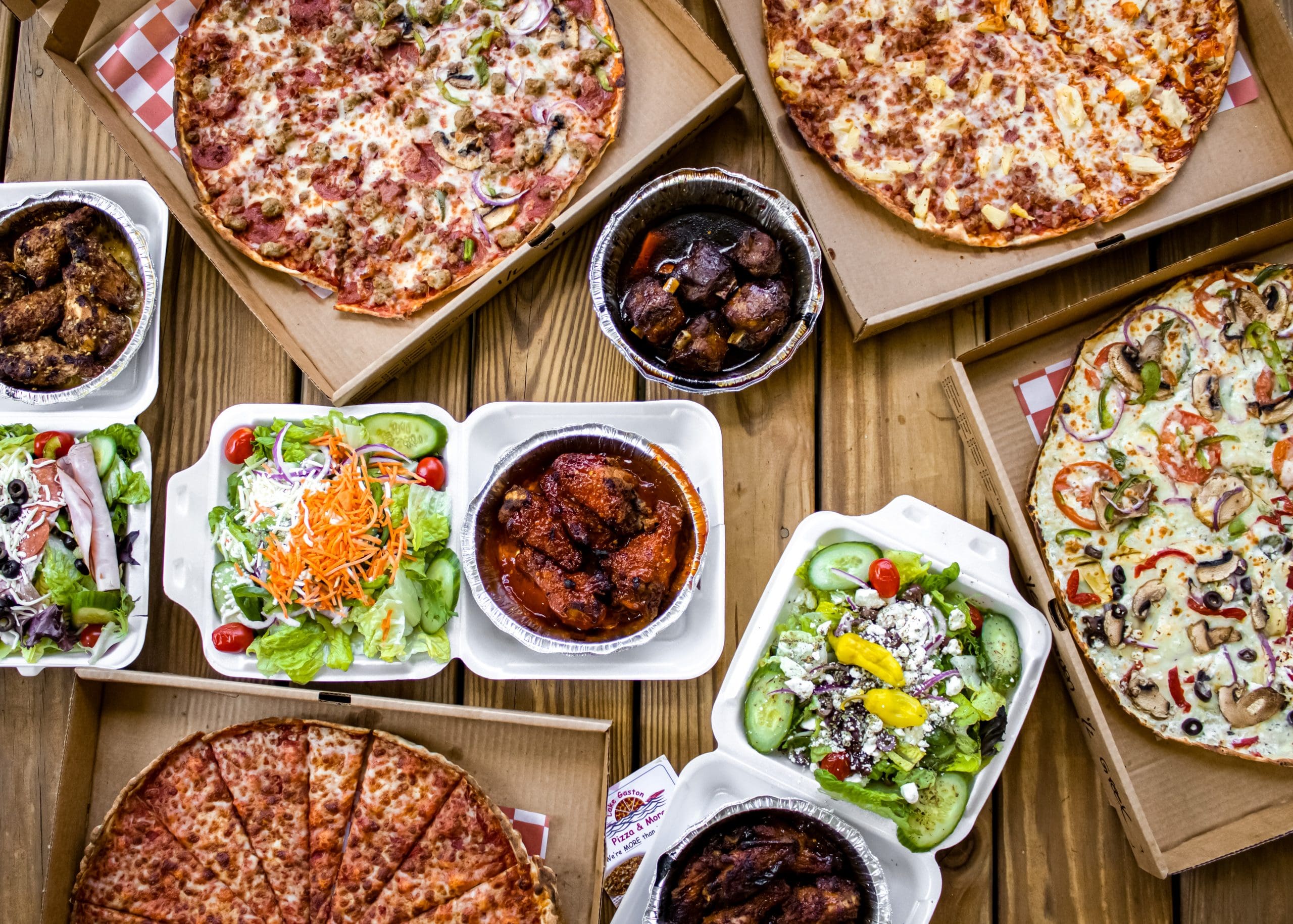 Eaton Ferry Marina also serves food if you want to stop in. You can get all of your basic grill foods like burgers, sandwiches, French fries and salads.
We hope you can find time to enjoy Lake Gaston!
So, if you're in North Carolina or Virginia and looking for something different than a beach or mountain trip, Lake Gaston might be just what you are looking for! It may have changed over the years, but it's still our go to getaway. It's filled with family friendly activities that will make memories to last a lifetime. I know I have my fair share there and am sure to make more now that I have my own family.