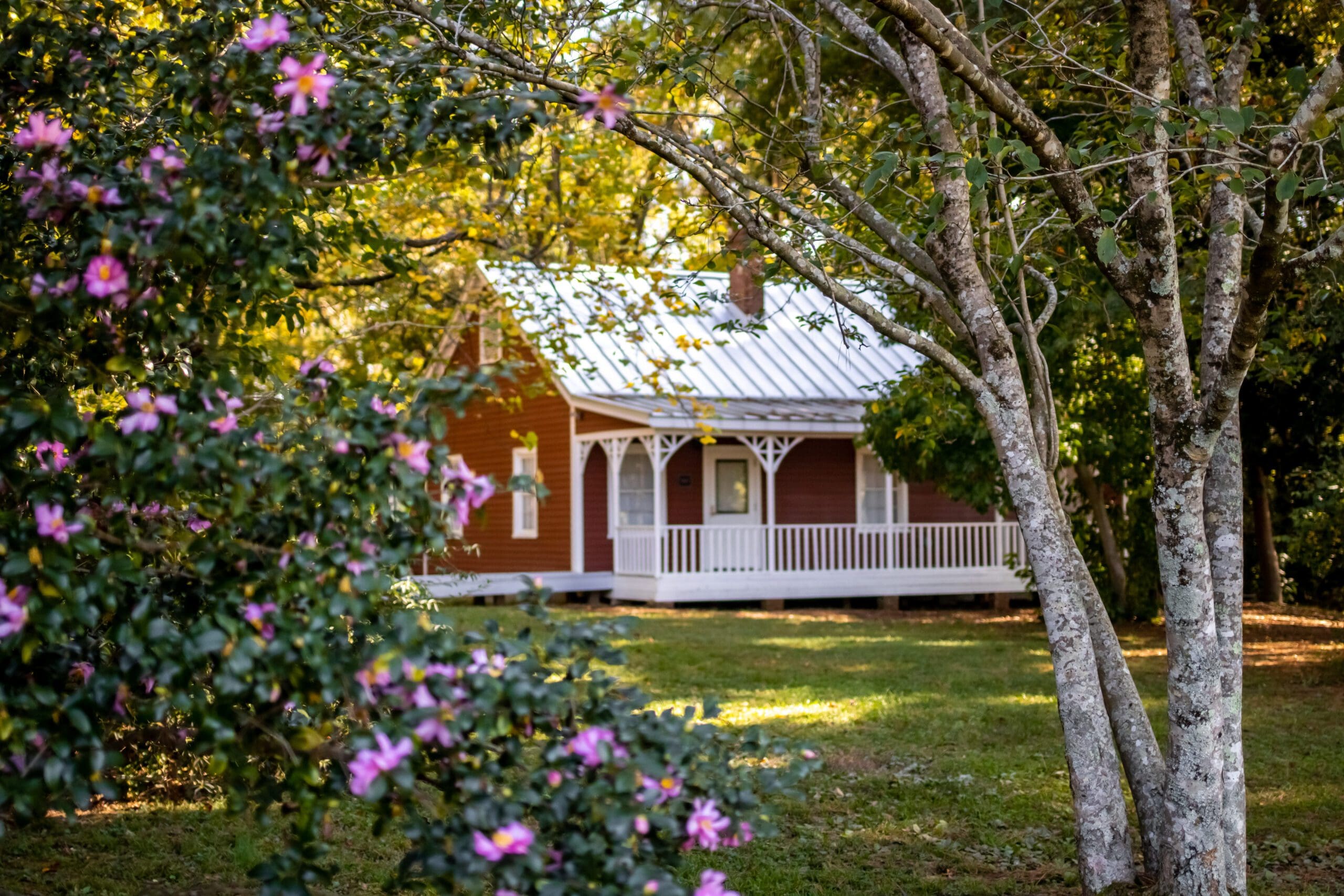 Horseshoe Farm Nature Preserve | Zero's Park
We recommend
Bring water. While there are restrooms, there are no water fountains.
Take time to explore the remodeled farmhouse.
Bring your dog!
Horseshoe Farm Nature Preserve is one of my favorite places not just in NC, but the world. I've had NC Eat & Play for a little over two years and hadn't posted about it until now because, to be completely candid, this park holds memories that are sacred to me.
I visited recently and knew it was time to share about this gem, but it only feels right if I also introduce you to someone special: my little buddy, Zero.
Zero was my family's dog of thirteen wonderful years. I couldn't have picked a better pup to grow up with by my side. He loved us endlessly and we loved him the same.
Our family discovered Horseshoe Farm a long time ago, before it was developed. Back then, we were the only car there usually as it was still mostly undiscovered. It was Zero's favorite place ever (tied with my grandma's house—but that's a story for another day).
The wide open fields and lack of other visitors made it the one place we'd allow him to be off his leash. Before heading out the door, we'd say "Zero! Wanna go to the pa—" before we could even finish the sentence, he was zooming around the house in excitement.
Once there, we'd take off his leash and he'd immediately take off running through the grass with the wind whipping his white fur back. I always watched him, chuckling with the same thought in my head: free at last!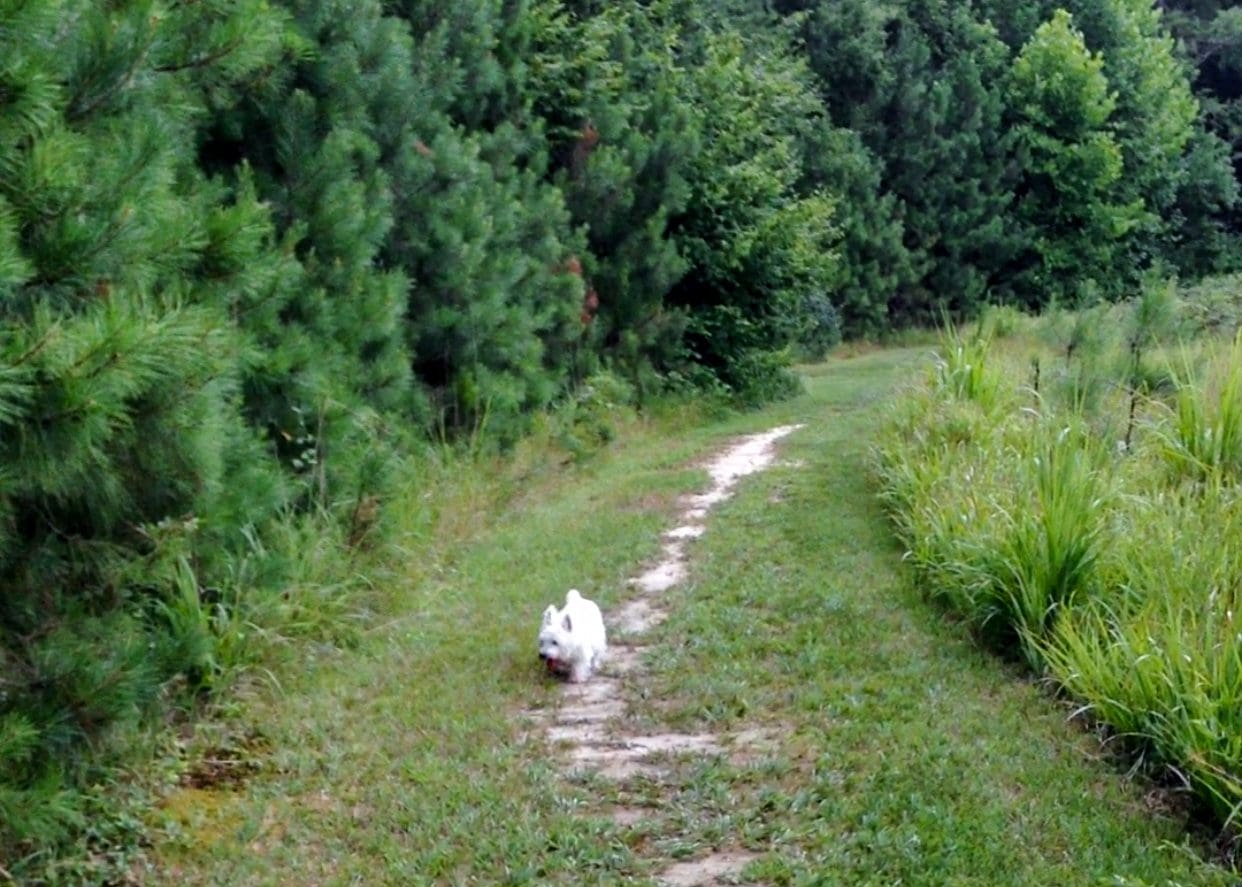 Years went by. Why do dogs have to age? Thirteen years that little guy blessed our lives, but he got older. Slower. Eventually, sicker. Until one day when we knew his time had come.
My parents gently carried his frail body and took him to his park one last time. They set him down unleashed on the grass, but this time he stayed by their side. He couldn't run anymore, but something tells me he wouldn't have left them in that moment either way.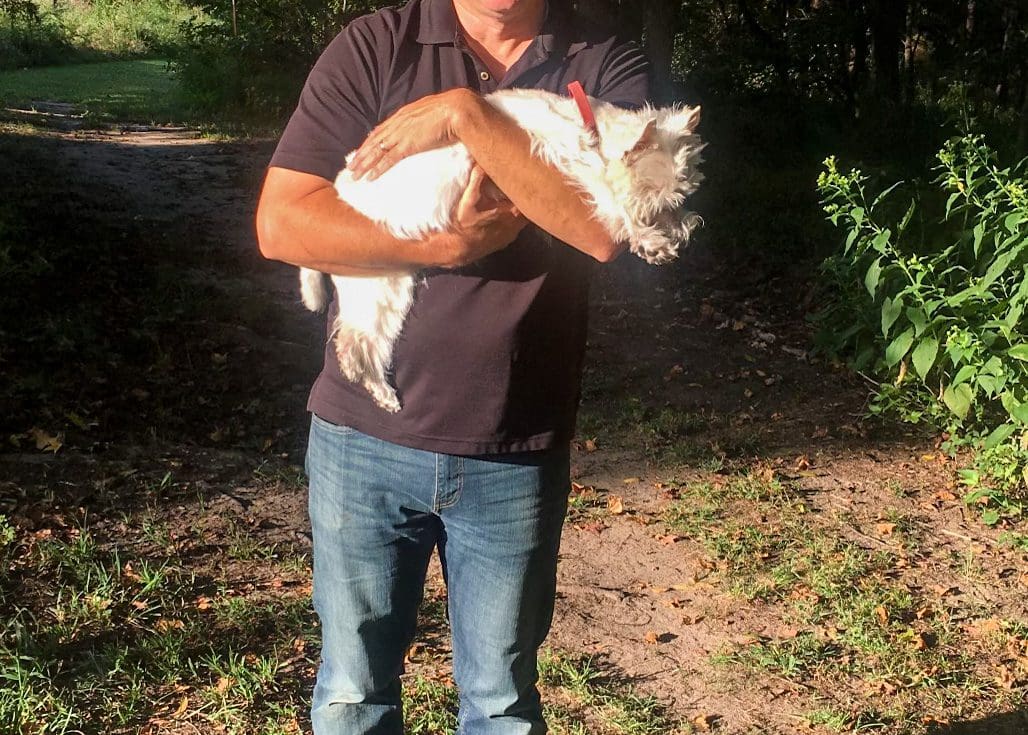 After leaving the park, they took him to the vet. Sitting in that room, surrounded by love, our little buddy Zero took his last breath and slipped peacefully out of this life.
Free at last.
Horseshoe Farm Nature Preserve may be the official name, but this place will always be Zero's Park to me.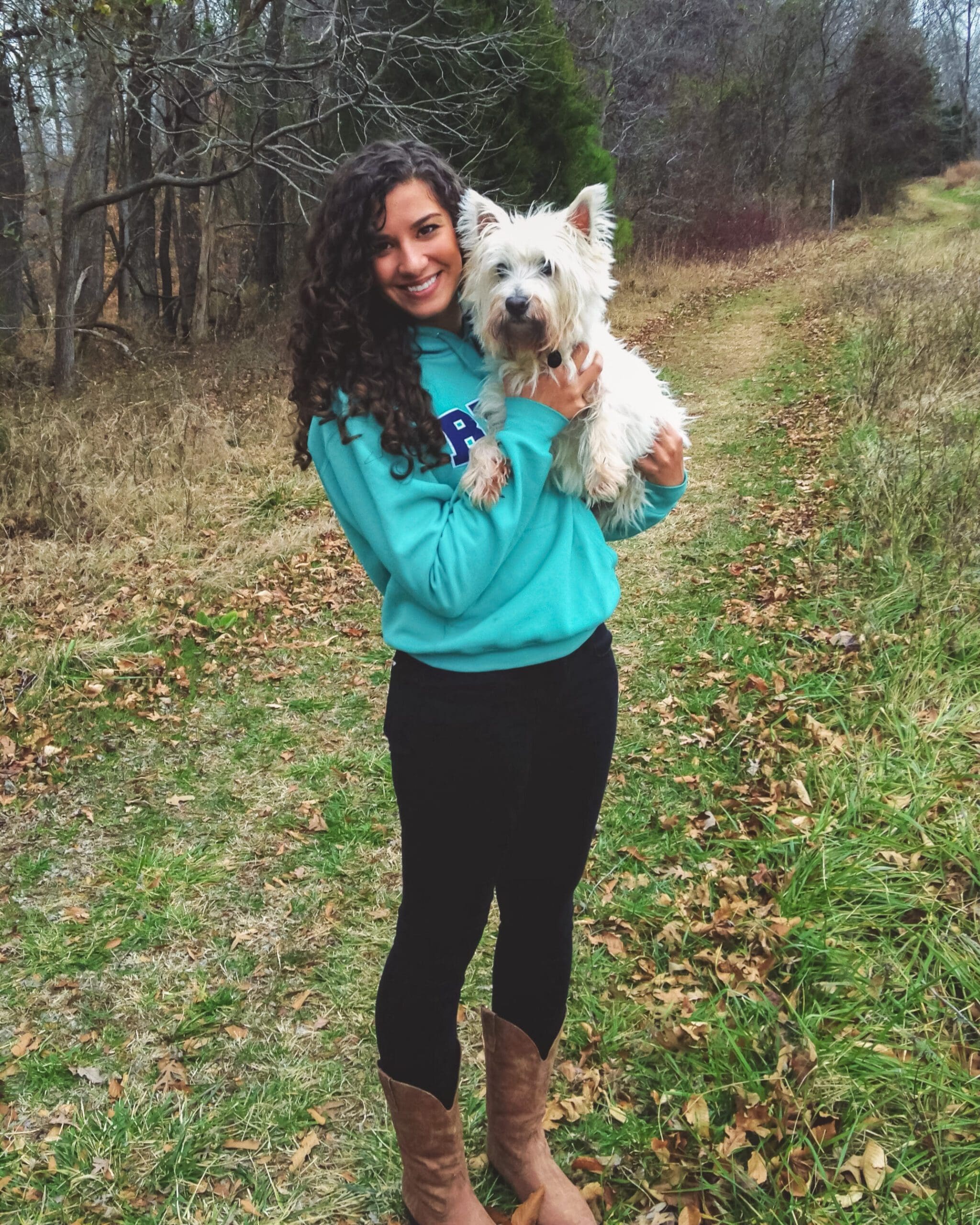 If you've read this far, thank you! I don't often share such personal stories, but this one felt important. I'll get to the details of the park now, and I hope that as you read and look at these pictures, you'll plan to visit with Zero in mind. Maybe you'll even bring your own furry family member along and give them an extra big hug for me when you get there.
Horseshoe Farm Nature Preserve is a quiet sanctuary.
If you're looking for a park with exciting amenities and playgrounds, this isn't it. The purpose of this park is to create a peaceful, green haven and it does just that. With 146 acres along the Neuse River, Horseshoe Farm is lush with greenery and wildlife.
The open spaces make it an excellent destination for family picnics, kite flying, games, and playing with your pets (leashed! Now that this is an established park, leashes are required and enforced). The Meadow Loop Trail is a one mile unmarked trail that follows the perimeter of the field along the tree line. There is also a paved trail that begins by the restrooms that will take you to the Neuse River greenway.
One of my favorite aspects of this preserve is the restored farmhouse on the grounds. With a picket fence, charming front porch, and lovely yard, it is a beautiful portal into the past. I love to stand on the porch imagining when the original owners called it home, when this wasn't a public park but a farm tucked away in Raleigh.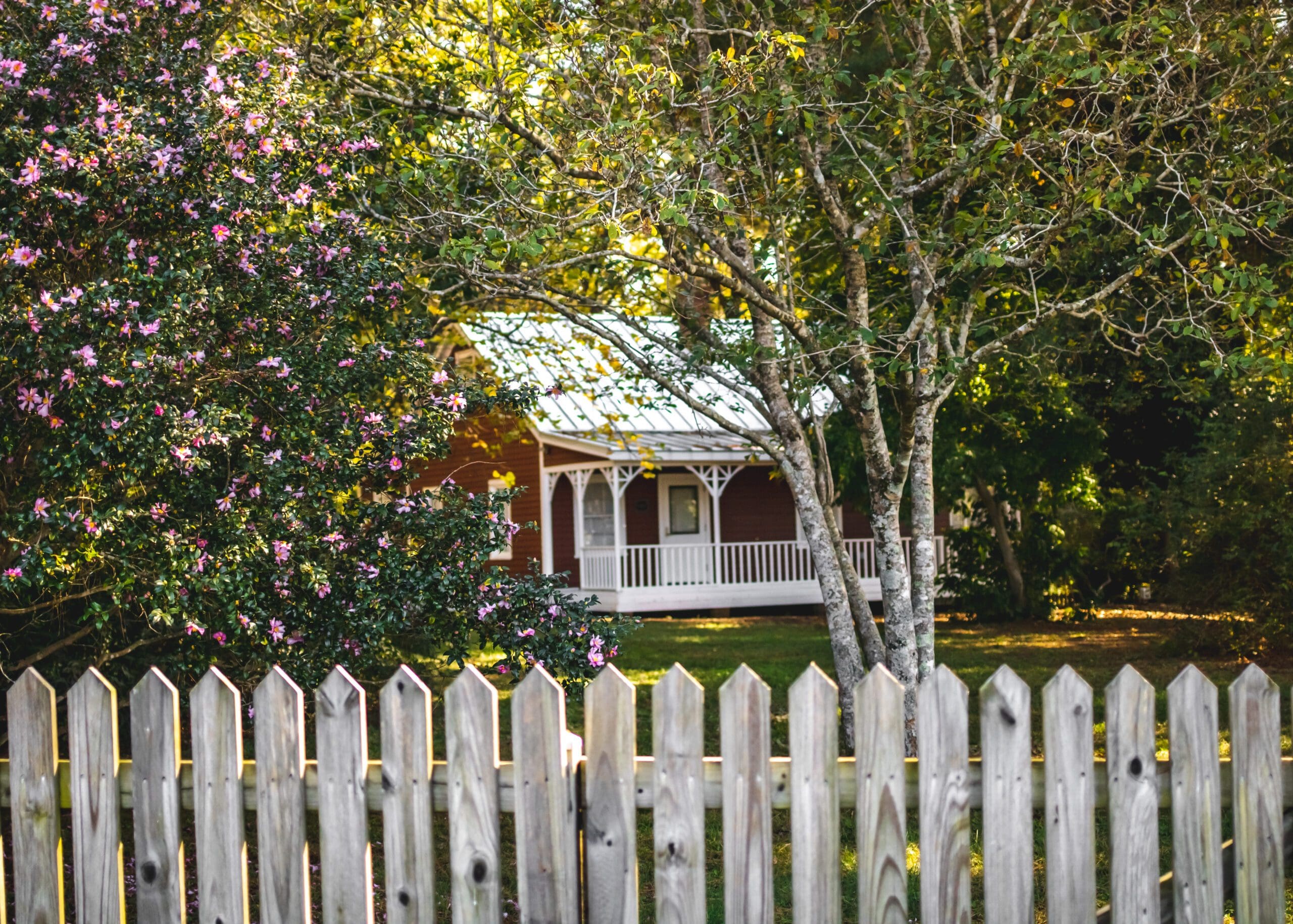 Although the home is very inviting, it does remain locked and isn't open for touring. It does make a gorgeous photo location and the yard is prime for picnics!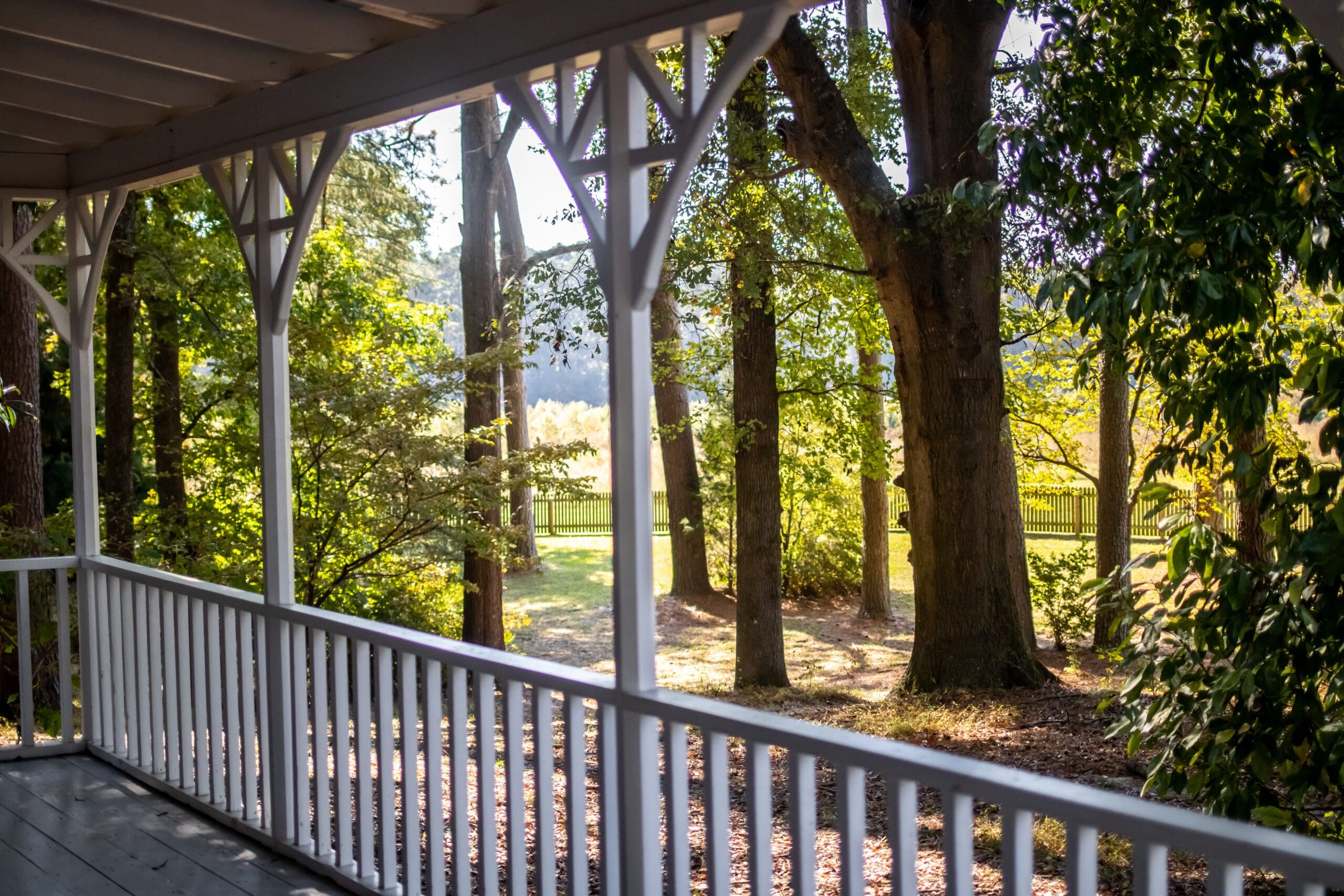 If eating food on a blanket on the ground isn't your thing, there is a covered pavilion! Bring the family to eat some delicious sandwiches (may I suggest Southern Craft, the best sandwiches in Raleigh?), and then explore the breathtaking preserve.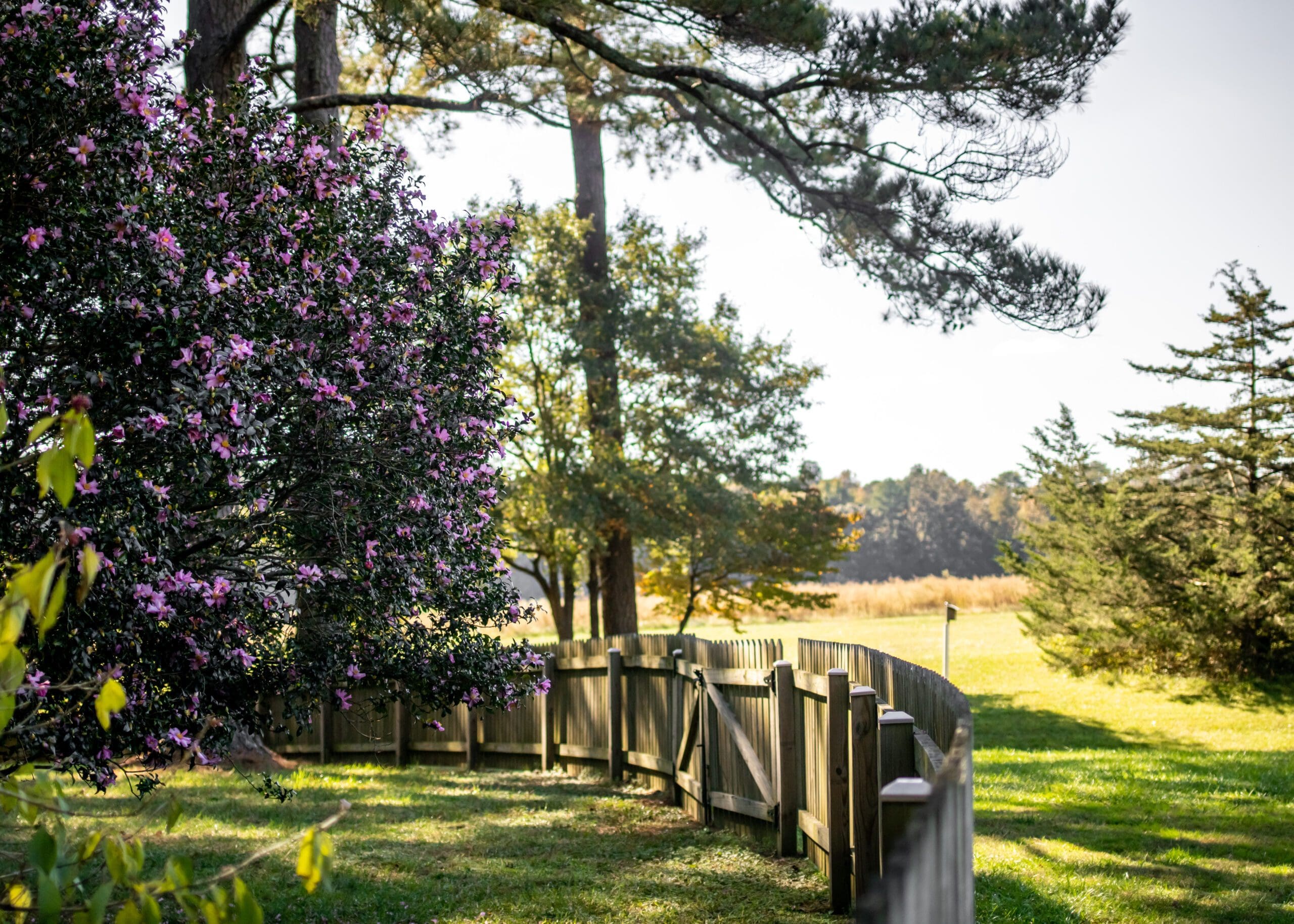 Easy to see why I love this park so much, right? It truly is a little piece of heaven right here in Raleigh. If you visit, remember to tag me so that I can see your beautiful pictures!
If you're looking for other family-friendly parks in Raleigh, you'll love learning about Pullen Park!
2900 Horseshoe Farm Road Wake Forest, NC 27587