We're pleased to announce our Hootenanny & Foodie Festival will be hosted at Haven Farm, starting with the fall one on Thursday, October 5, 2023. Tickets will be on sale soon. Sign up to be the first to know!
Our 2022 Fall Hootenanny & Foodie Festival presented by Cheerwine is complete and I am so proud of all who were involved. This was by far our best one yet.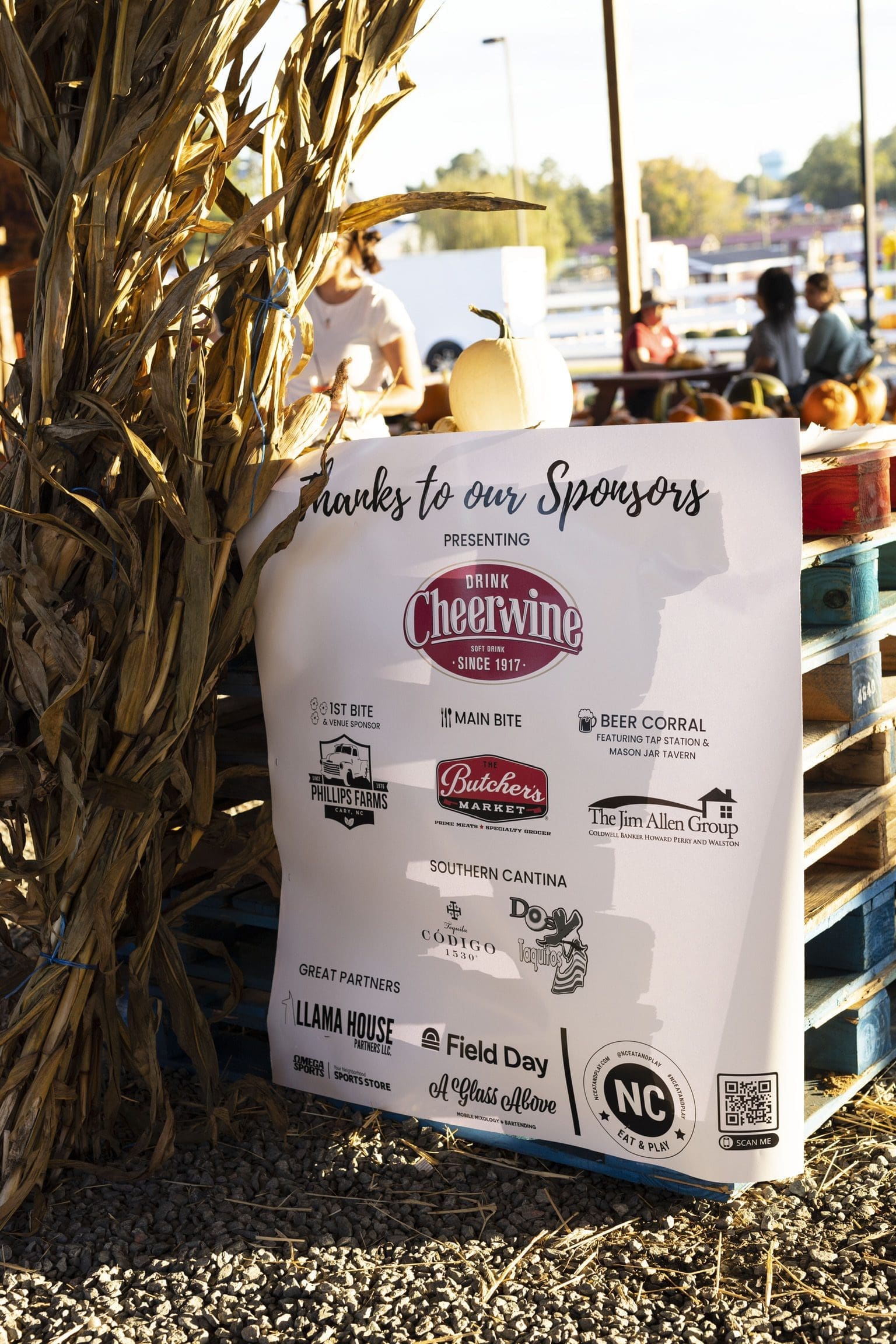 My team and I spent months preparing for a community event that would celebrate the best parts of the south, local brands, and tasty food.
As I reflect on the endless hours of work that culminated in a magical evening that was over far too quickly, I want to share everything. Let's talk about memorable moments and highlights of the key players, vendors, and brands that brought this dream to life.
With the support of my family and the hard work of my team, this hootenanny was incredibly smooth. They were helping me every step of the way from the planning, to blowing up balloons, to scanning tickets. This event is just as much theirs as it is mine.
The perfect host: Phillips Farms of Cary NC
Michael and Melissa of Phillips Farms are always angels to work with. They and their team built everything at the Fall Hootenanny & Foodie Festival, from the pavilions to the giant lawn games.
Their staff worked tirelessly to make kettle corn, work the lines, and keep things functioning. We feel so lucky to host such a grand event at a location that so beautifully reflects the best parts of North Carolina. There is nowhere we'd dance to bluegrass and munch on local eats than under the string lights of the Phillips Farms pavilion.
Fortunately, the fun on the farm doesn't end with the hootenanny. Phillips Farms hosts an outstanding fall fun park followed by a festive Christmas market.
It's a great time every weekend! You can shop and support deserving local businesses, play games with your kids, listen to local music, and indulge in Phillips Farms' rotation of delicious food trucks each Saturday.
An Iconic Title Sponsor: Cheerwine
I'm still pinching myself that I get to create fun experiences with such an iconic NC brand that is Cheerwine.
I loved seeing so many people taste (and love) it for the first time, as well as the die-hard fans that were thrilled to find the famous cherry soft drink there.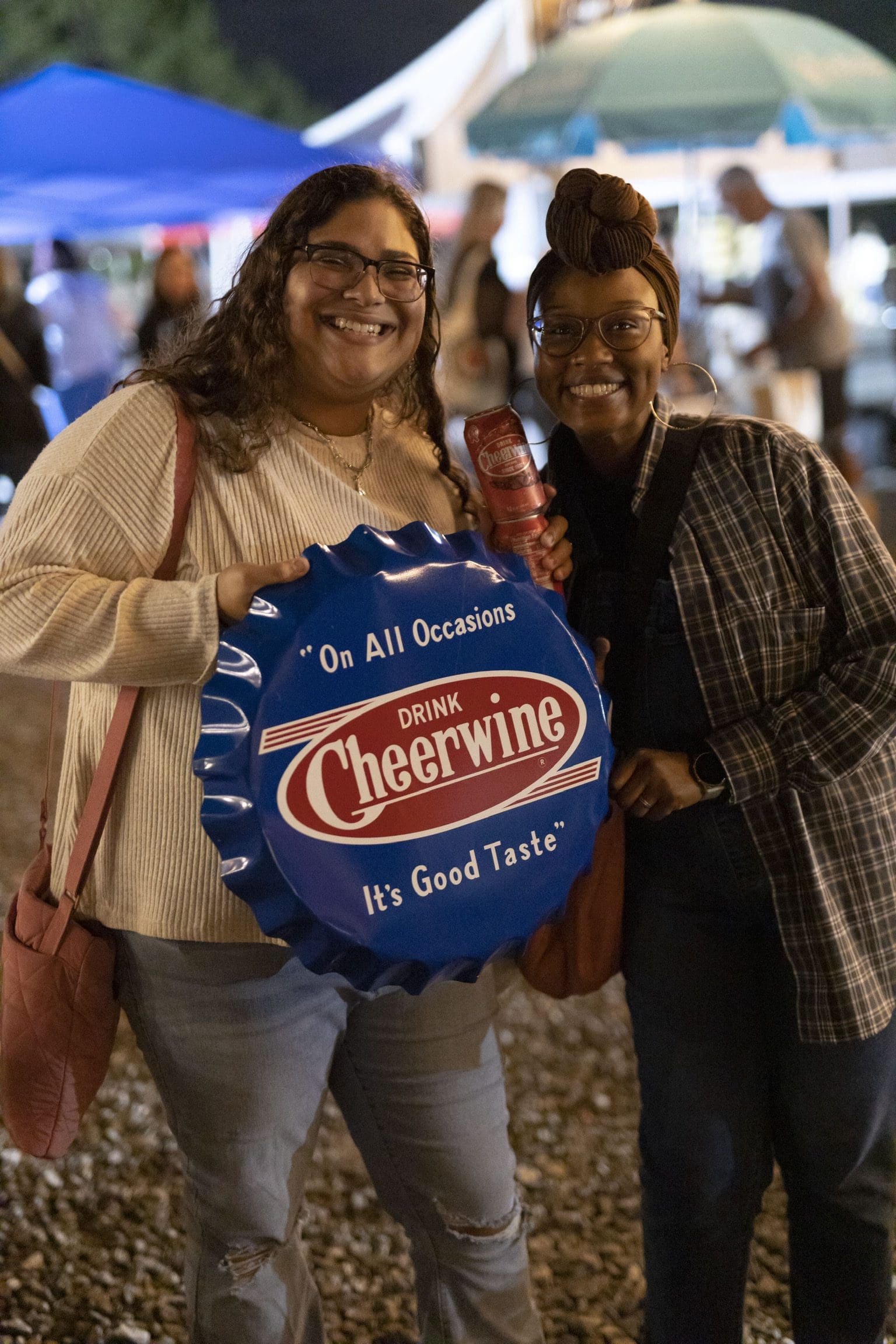 Attendees were met with countless Cheerwine selfie opportunities, exciting giveaways, and even Cheerwine-infused dishes like Cheerwine shave ice and barbecue sauce!
Cheerwine was the perfect fit for our Fall Hootenanny & Foodie Festival and we look forward to many more projects in our future!
Bluegrass on Center Stage
Colin Cutler, a talented local bluegrass musician, joined us again, except this time as the main attraction. He was accompanied by Evan Campfield and Greyson Leybourne. Their upbeat tunes really set the stage for the whole night.
The joyous sounds of a banjo, fiddle, and bass along with Colin's unique voice swept through the pavilion while attendees danced and enjoyed themselves.
Signature Bite: Butcher's Market
This year, The Butcher's Market was our signature bite sponsor, providing each ticket-holder with a generous portion of smoked brisket, baked beans, and apple-jalapeño slaw.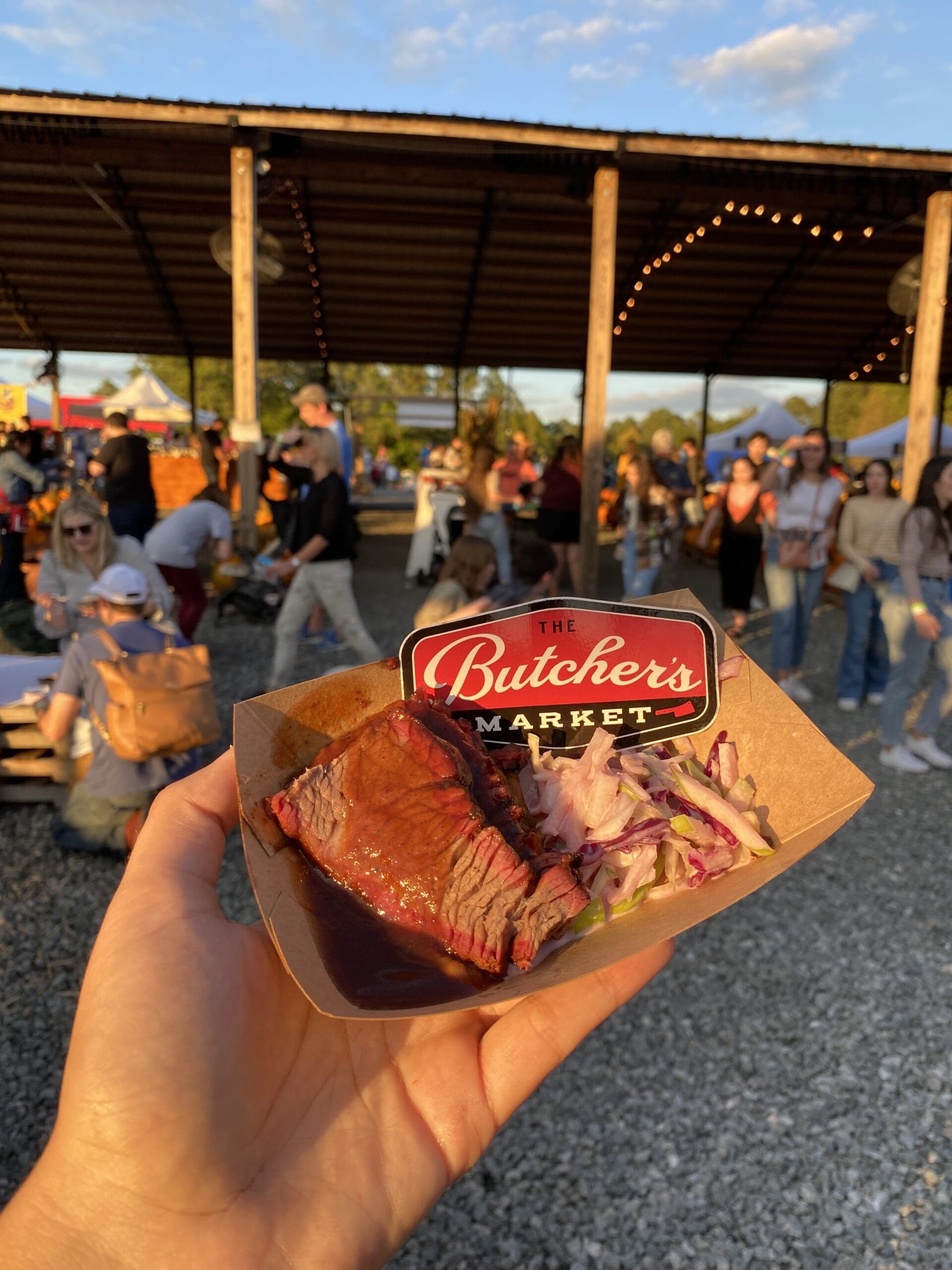 With multiple locations in the area, it was a great opportunity for The Butcher's Market to showcase their quality meats and local goods for our guests. They were a hit among the crowd and filled the farm with smells of smoked meat!
Tequila at the Southern Cantina
Codigo 1530 Tequila sponsored a Southern Cantina under the pavilion where they were set up sampling cocktails using their famous Tequila. Guests 21+ enjoyed engaging with the Codigo team and tasting their product which as been perfected over generations of family recipes in Mexico.
Craft Beer Corral
This year, adult guests were treated to craft beer from Tap Station and Mason Jar Lager Company, thanks to our sponsors The Jim Allen Group.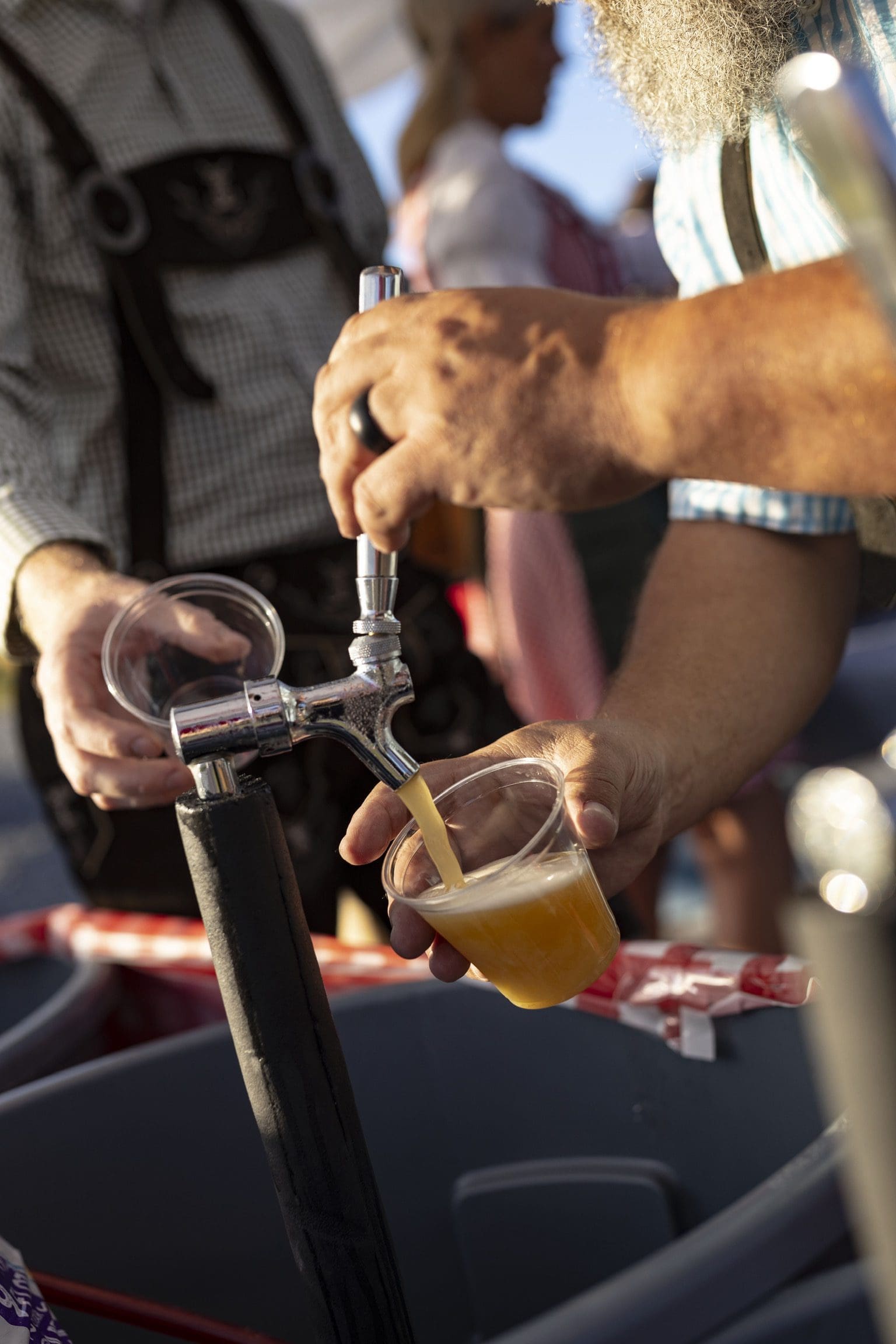 In addition to the specialty pours, guests enjoyed taking pictures with the Tap Station vintage prop truck.
Rose in the Hay
Our special activation, Rose in the Hay, was back once again with A Glass Above pouring the wine for guests 21+. A Glass Above is a mobile bartending service that works private events and parties!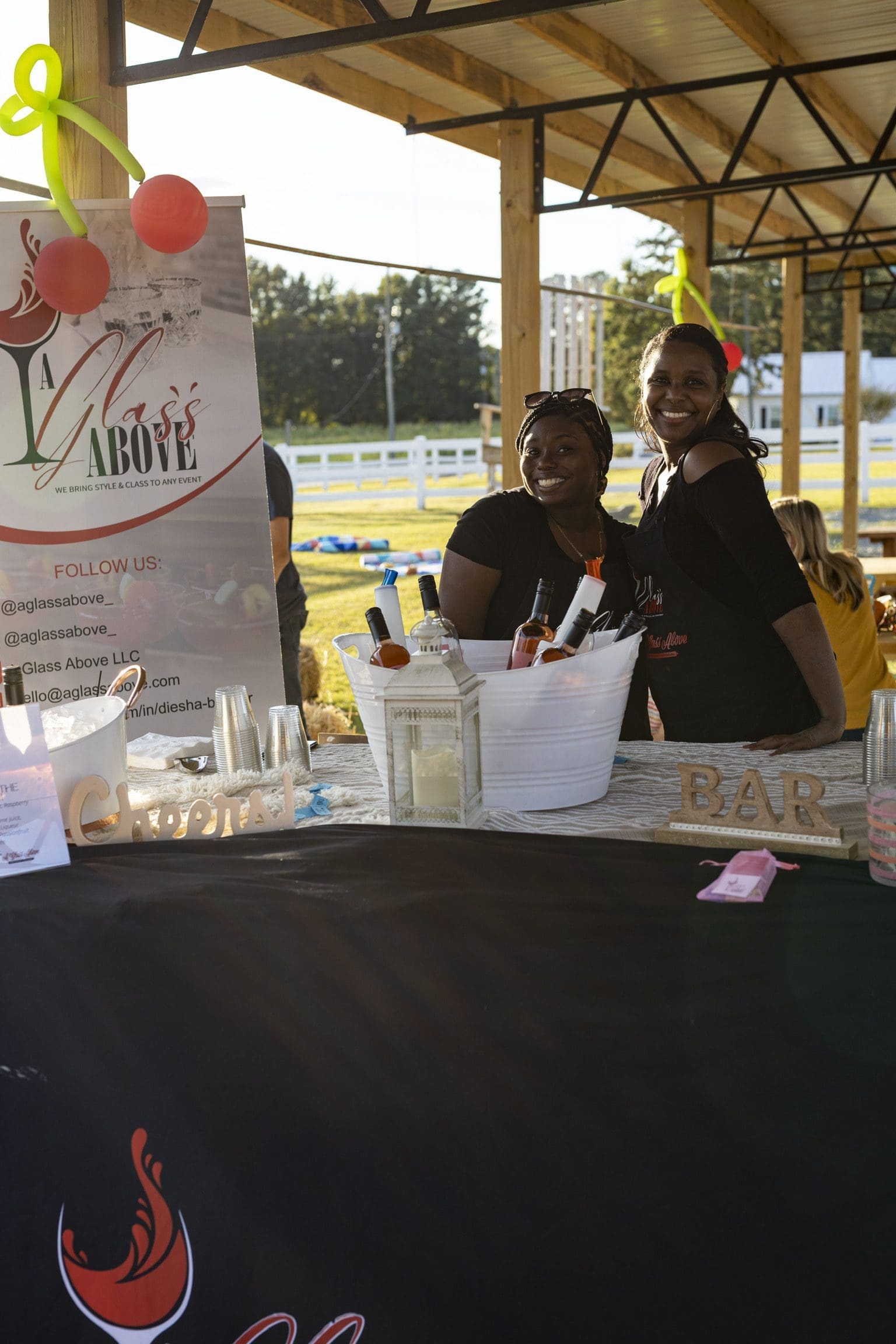 Foodie Festival
For the Foodie Festival portion of our Fall Hootenanny, local businesses, restaurants, and farmers set up booths to provide samples to our attendees.
The Foodie Festival is always a favorite among guests as they roam around tasting fabulous bites that showcase each business' quality product. It's an excellent opportunity for vendors to promote themselves and for ticket-holders to discover new places to support in the community.
Fun in the Field
Phillips Farms provided life-size lawn games and a cow train which operated all night long pulling children and parents around the farm on an exciting, bumpy ride.
They also let me shoot off their candy cannon! Yes, I said candy cannon. We launched hundreds of pieces of candy into a crowd of squealing children!
The field was certainly home to tons of action on the farm and we had some great businesses participating to make it a fun night for both children and adults.
Field Sponsor: Kid Strong
Kid Strong Cary is a local business dedicated to physical, mental, and character development in children. They aim to give kids confidence in their abilities as they conquer challenges and make friends.
They set up exciting obstacle courses on the field that the kids went crazy for. Their booth was crowded all night long with children trying their hand at various challenges.
360 Photo Booth
Mark of Righteousness LLC was kind enough to set up their incredible 360 photo booth on the field. Guests had so much fun posing, dancing, and holding props for the camera as it spun around them. Social media blew up with the guests posting their cute videos and we felt so lucky to have them on site with us!
NC Farm and Forage
NC Farm & Forage is a local nature school that seeks to "re-wild" children by teaching them to be comfortable and confident in the outdoors.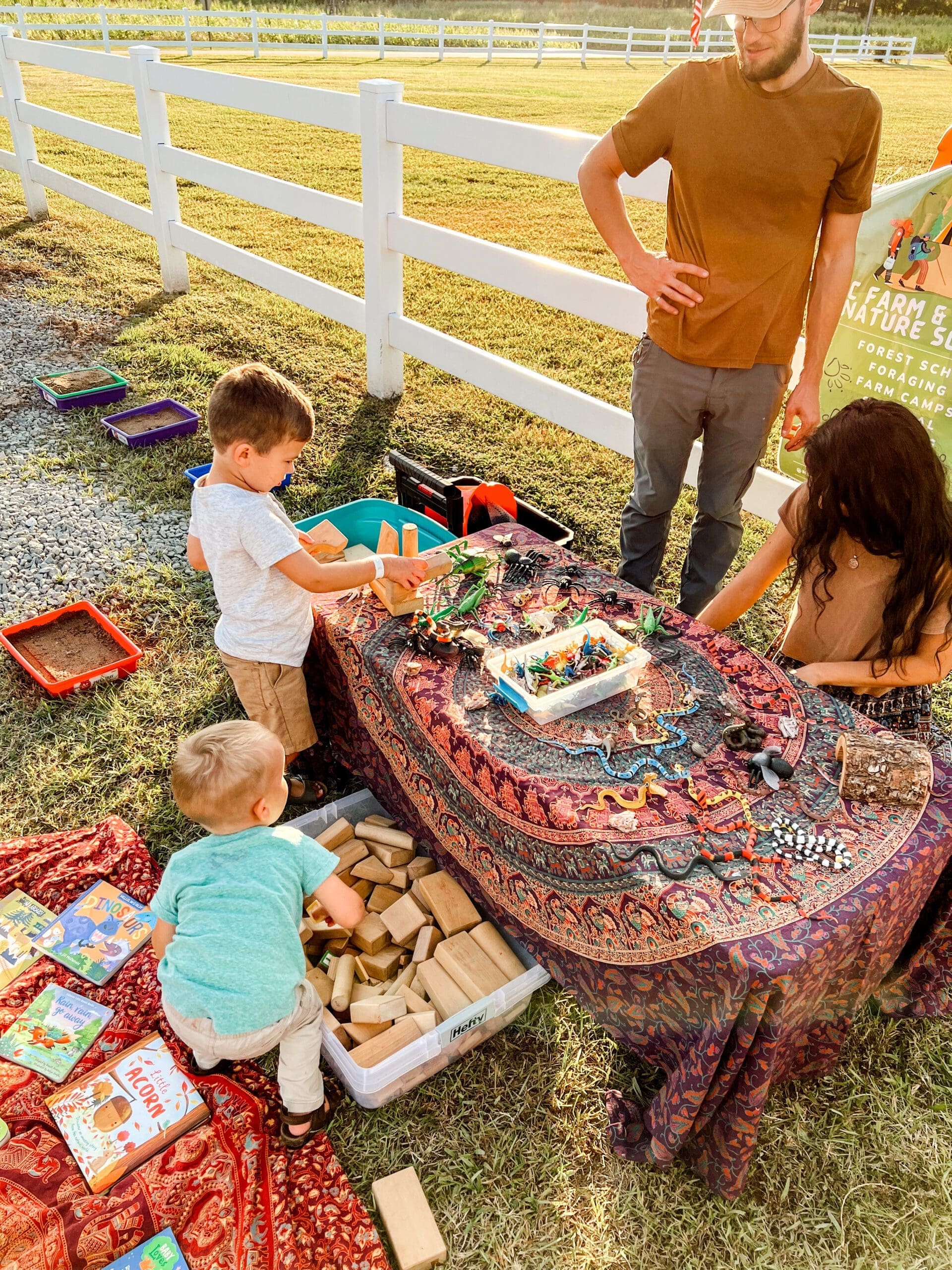 From fort-building to plant identification, children have a blast together in age-appropriate classes. They set up a booth allowing kids to practice hands-on nature activities in the field!
Bounce Castle
Sweet Bounce House LLC brought their big, white bounce castle onto the field for children to play on. It was a hit! Their white bounce castles can be rented for your private parties and events.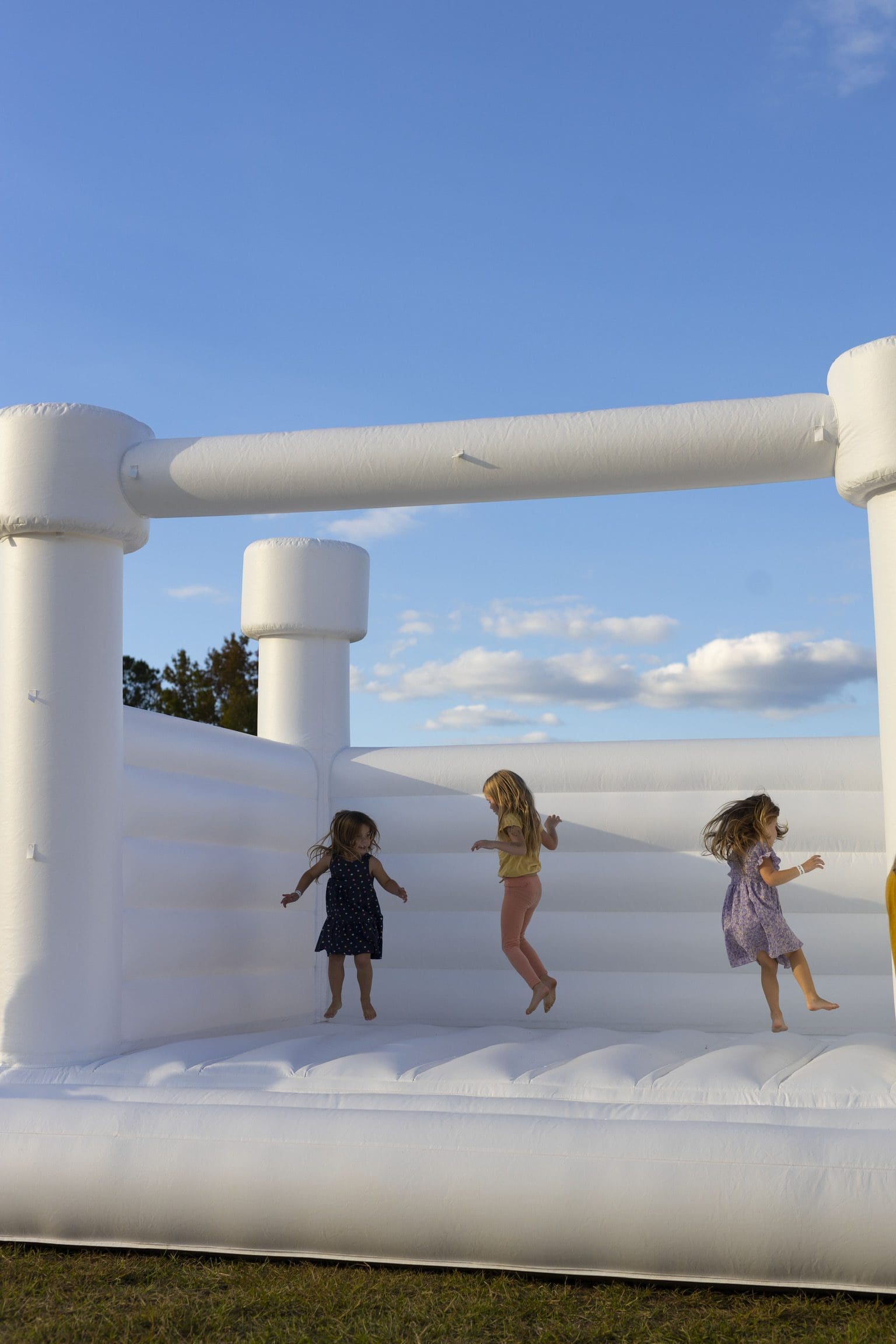 Petting Zoo
The Pint Sized Pasture is a mobile petting zoo that brings their cuddly animals to events and parties in the area. They brought various animals that attendees were thrilled to meet, pet, and take photos with!
Who's ready for A Spring 2023 Hootenanny & Foodie Festival?!
We are! Our Fall Hootenanny & Foodie Festival presented by Cheerwine was a great success in which we connected so many consumers, brands, and businesses to one another while having a fun, southern party. We can't stop now!