Harrison here with my first article for NC Eat & Play and it's all about my love for backpacking in North Carolina and the important items that you'll need if you want to love it too. Make sure to let Meg know how much you enjoyed this blog so I can impress her!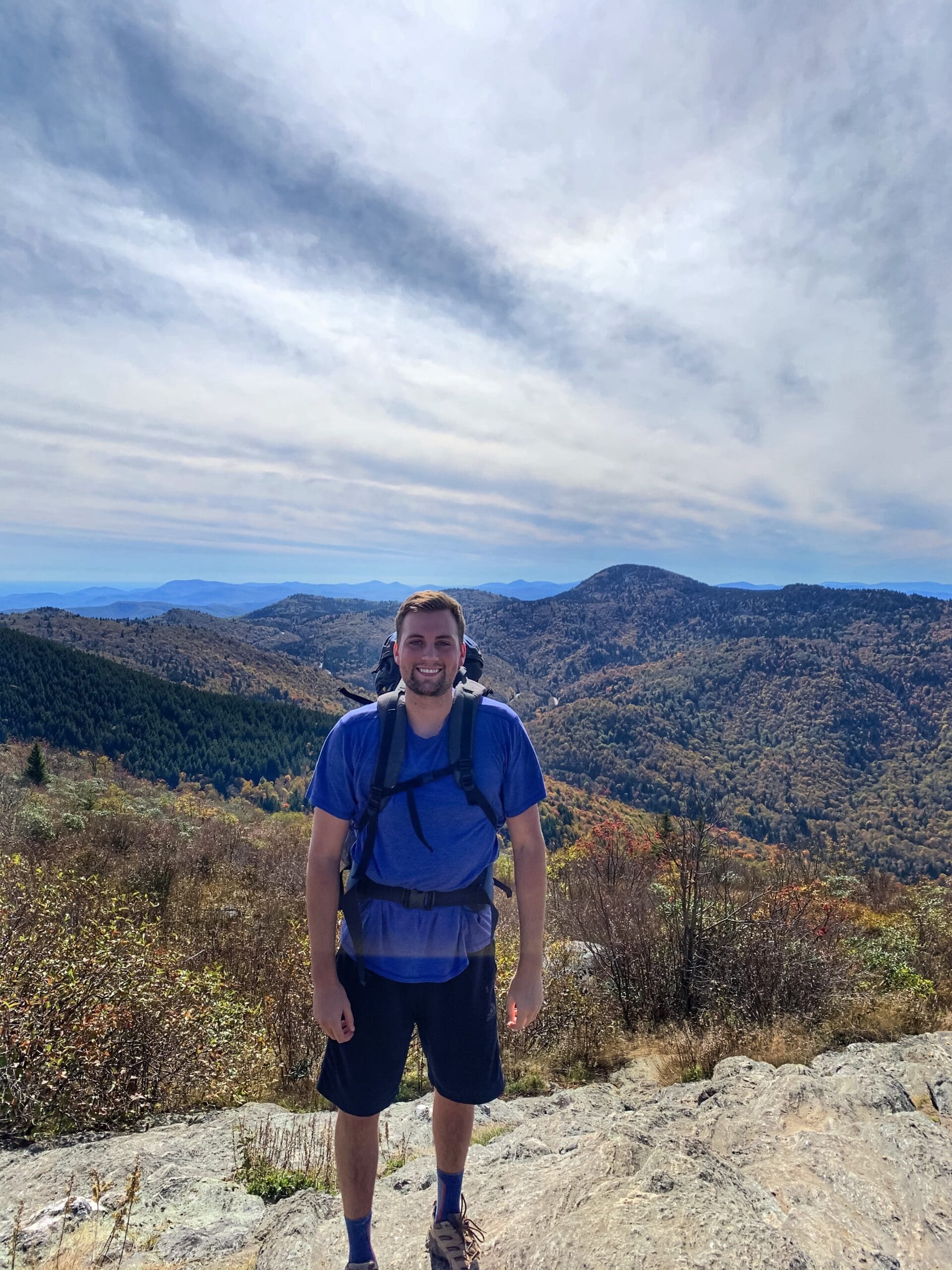 Backpacking is a fun and challenging way to experience all the beautiful scenery and trails that North Carolina has to offer, but you'll need the right gear.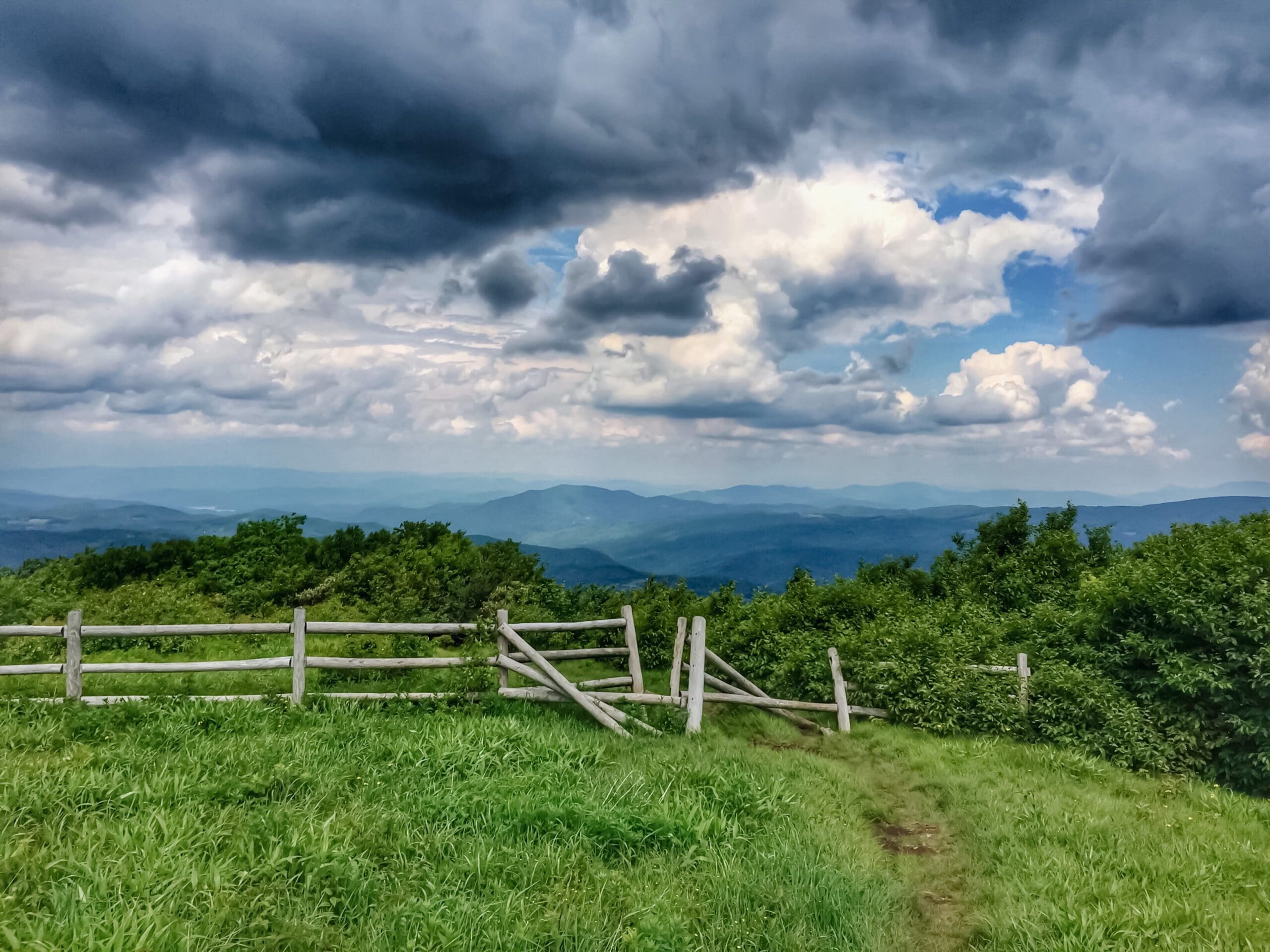 I fell in love with backpacking when my older brother took me for the first time at 14 years old. We spent three days hiking the trails, camping, and swimming at the waterfalls of Wilson Creek, located within the Pisgah National Forest. That trip ignited a passion for backpacking and I've since gone countless times.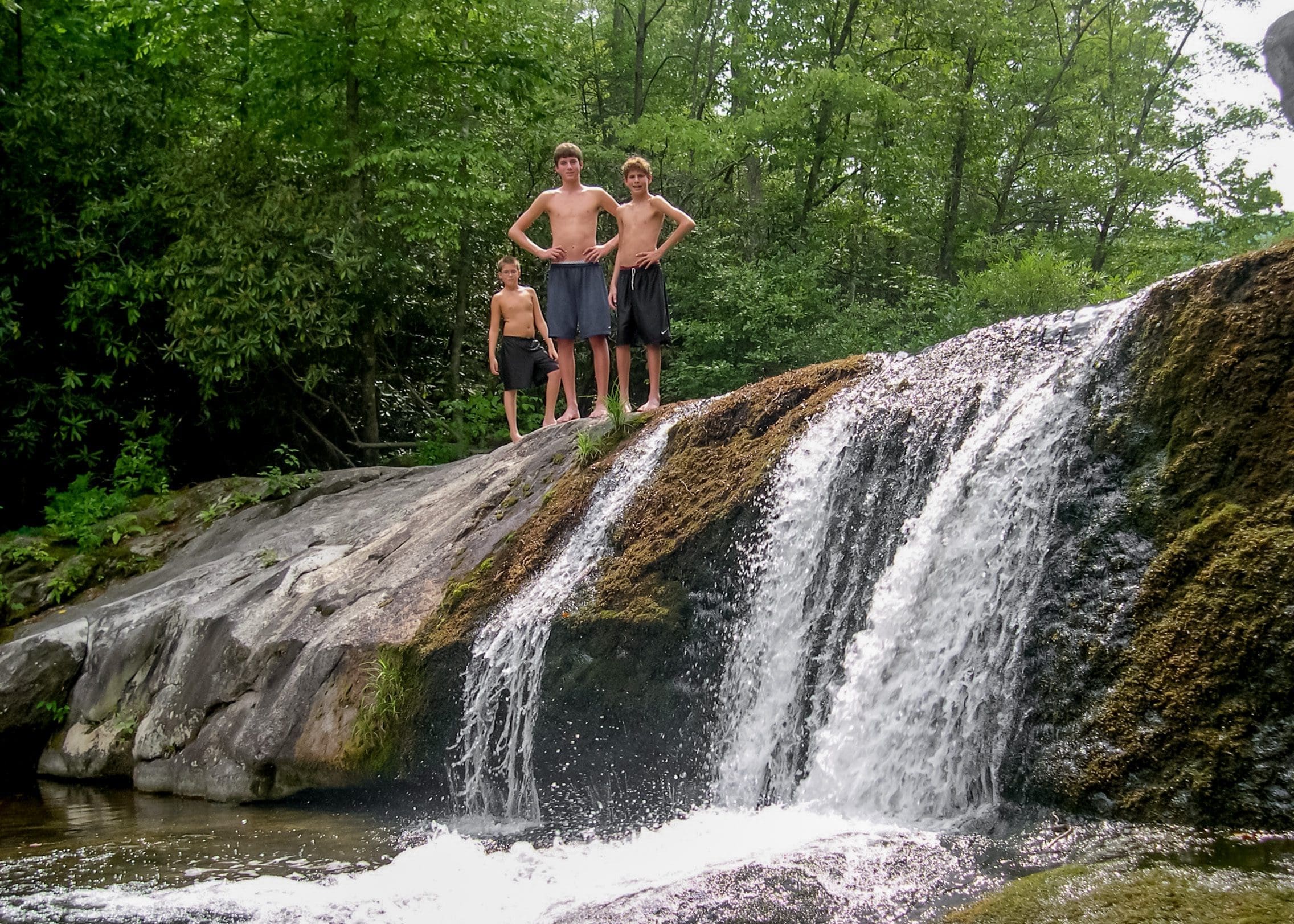 It is never too late to start! As I've been on more trips, I've learned from my many mistakes and found what works for me. Here is my list of essentials for backpacking trips in the NC backcountry. As an Amazon Associate, NC Eat & Play earns from qualifying purchases.
You will need a good pack!
"Backpacking without a pack is just walking". I just made up that quote, but I think its pretty good, huh? I cannot overstress the importance of taking a good pack which will make your experience a lot more enjoyable. You want to make sure you have the right size according to the length of your trip, and that it is adjusted correctly to your body.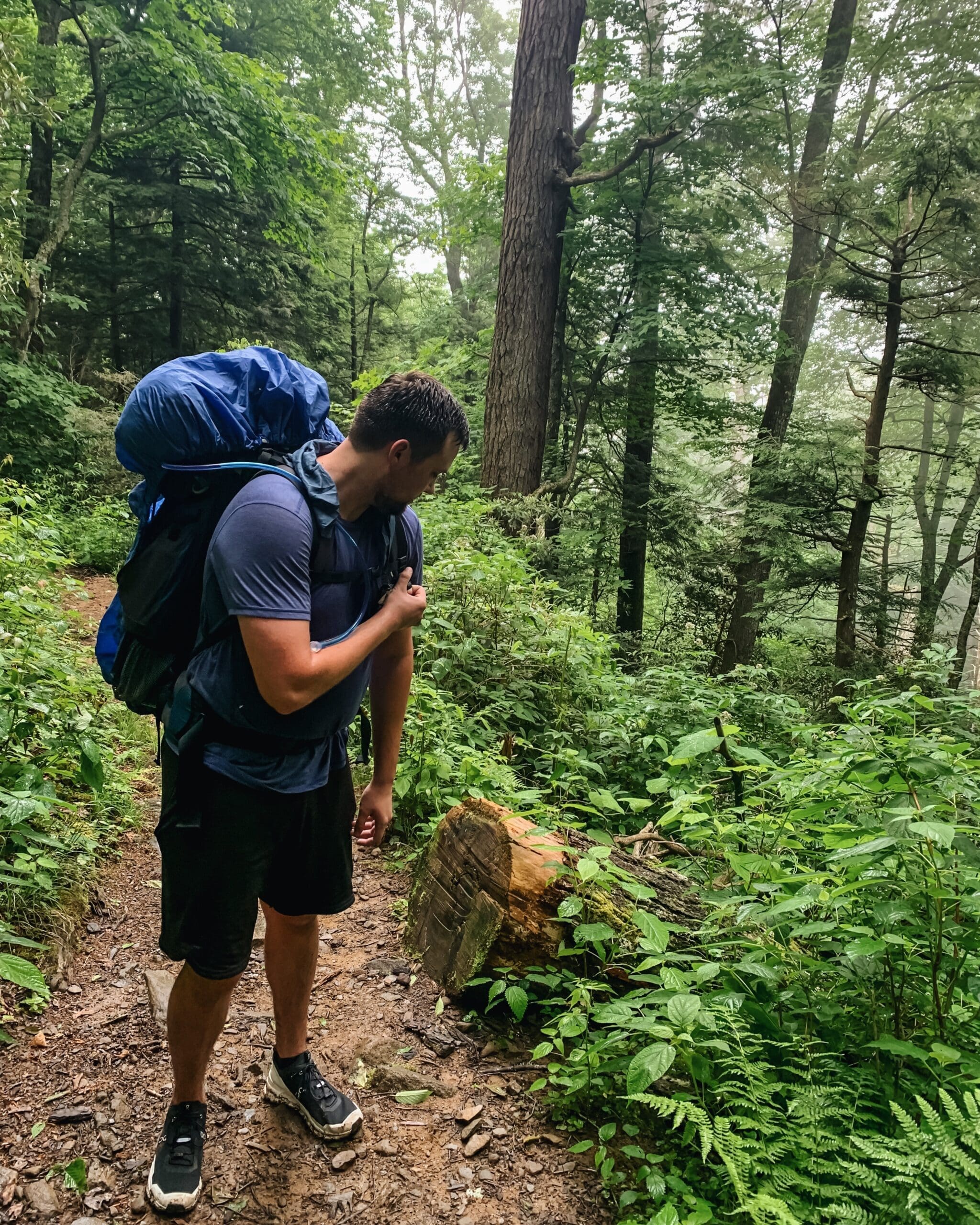 It's easy to weigh it down with too much equipment, so you want to be selective with what you bring. This will depend on your age, trip duration, and size, but it is recommended to not carry more than 20% of your body weight. I know that sounds like a lot to have strapped to your back while climbing a mountain, but you have to remember that this is everything you need to survive.
Make sure your pack is tight to your body, not hanging off, and that the weight is balanced and distributed evenly. Most of the weight should be supported by your hips, not shoulders.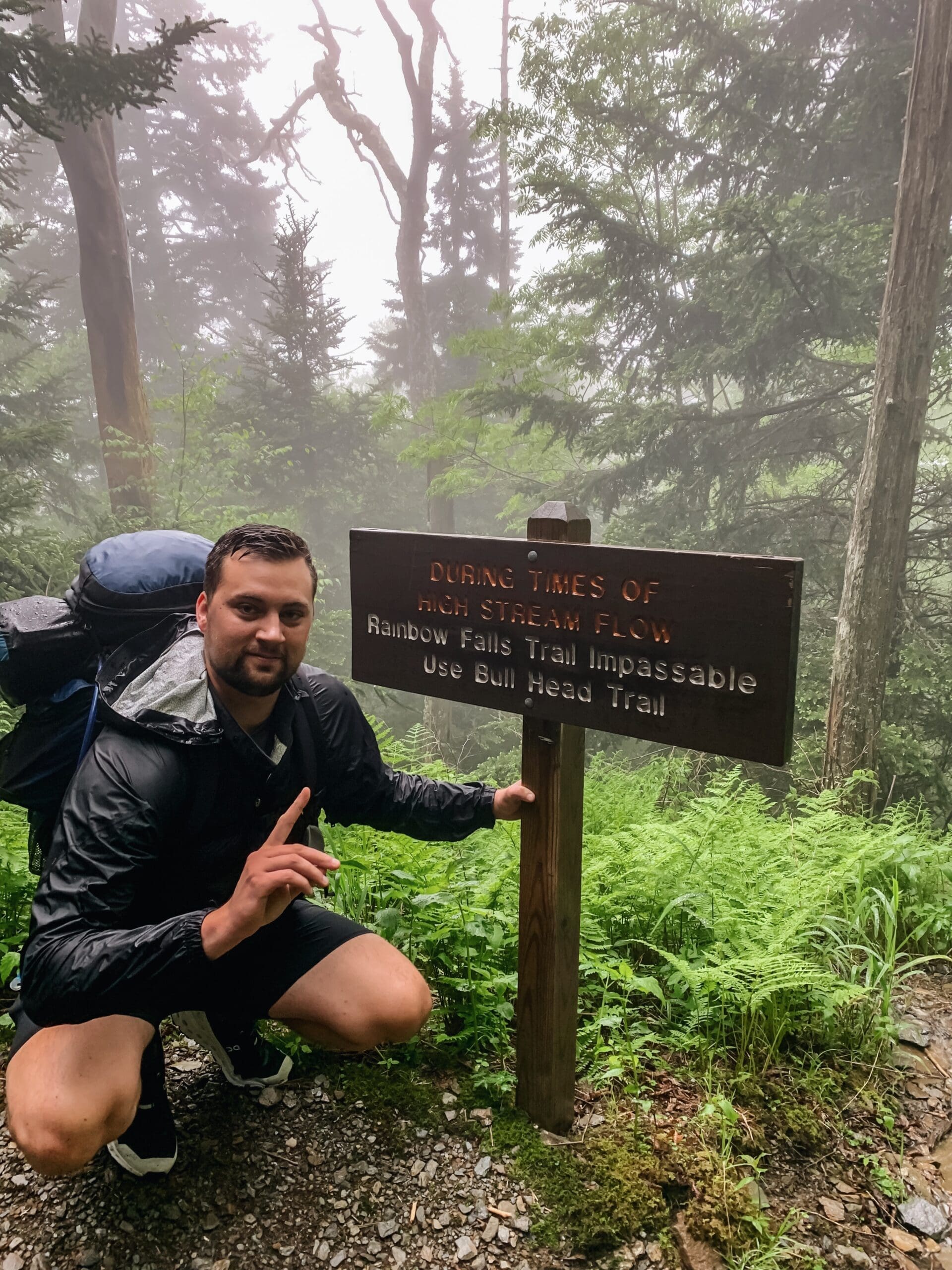 Bring a pack cover or trash bag to cover your pack over night, or during the day if it starts raining. If there's one thing we know about backpacking in North Carolina, it's that you should always plan for moisture!
You have a few options for shelter when backpacking in North Carolina.
The two most popular backpacking methods, both of which I have done, are hammock and tent camping. Some questions to consider when deciding which one is right for you will be: are there many trees where you are going? You will need two trees that are the right distance apart to hang up your hammock. Will there be relatively flat ground for a tent? How many people are going with you? Will it rain? How low will the temperatures drop?
A tent will be able to fit more people, just make sure you pick a smaller backpacking tent to minimize weight. I like sleeping in a tent during the colder months because it keeps me warmer, but I know people who swear by hammock camping year around.
No matter your choice, be sure to bring a tarp and rainfly! North Carolina, and specifically the mountains, is known for random and scattered showers. If you are sleeping in a tent, put a ground tarp underneath it incase the ground gets wet, and put your rainfly on to cover you from morning dew or rain.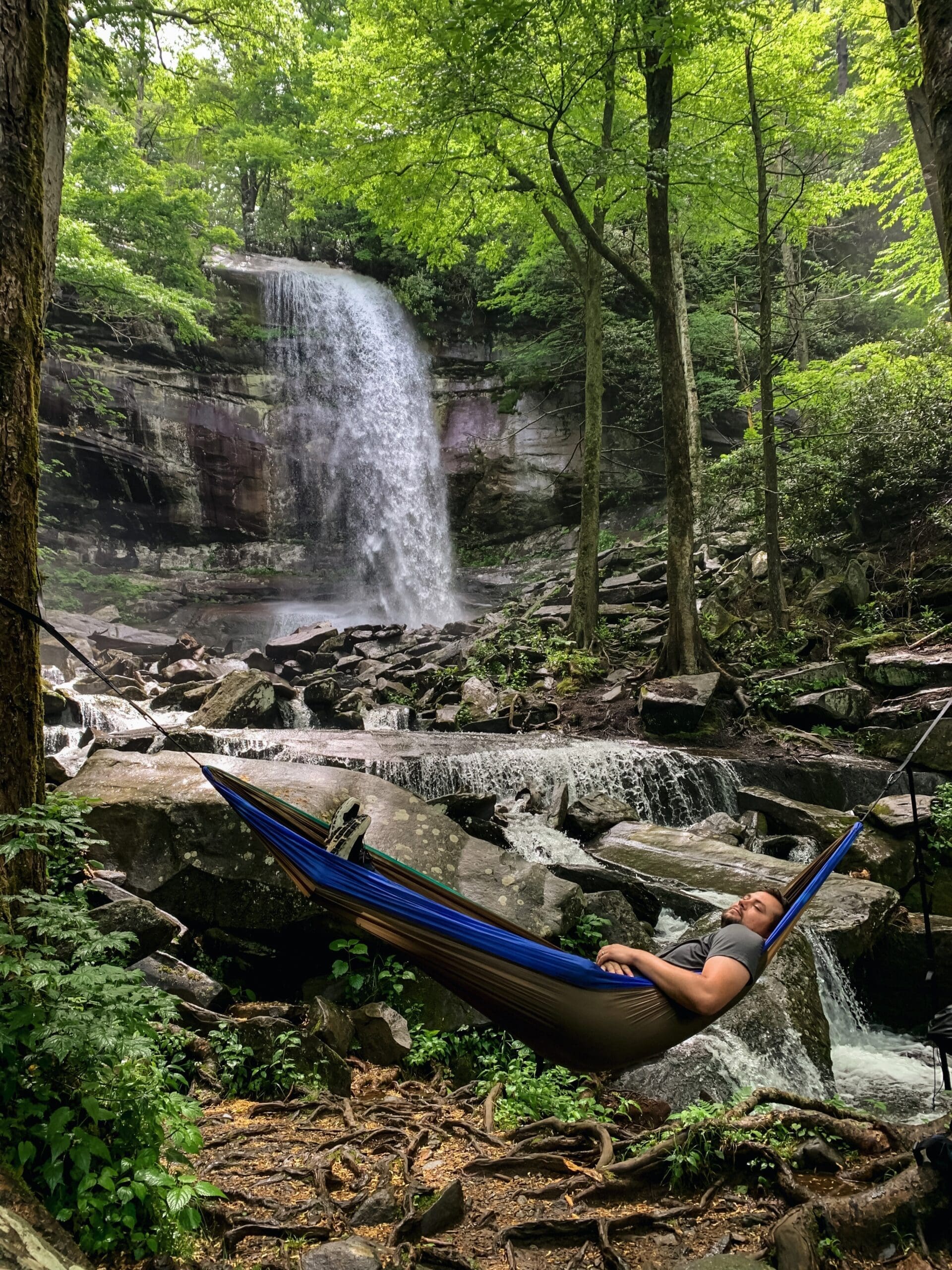 For the hammock, hang a tarp above yourself and slope it so the water will run off onto the ground, not on your face (which unfortunately I have done before so I had to hop into my brother's hammock in the middle of the night).
Clothes and Shoes
A big part of enjoying backpacking is comfort, so quality clothes and shoes are crucial. Light weight and breathable is key here. Think quick dry, moisture wicking clothes with lightweight shoes that provide plenty of support.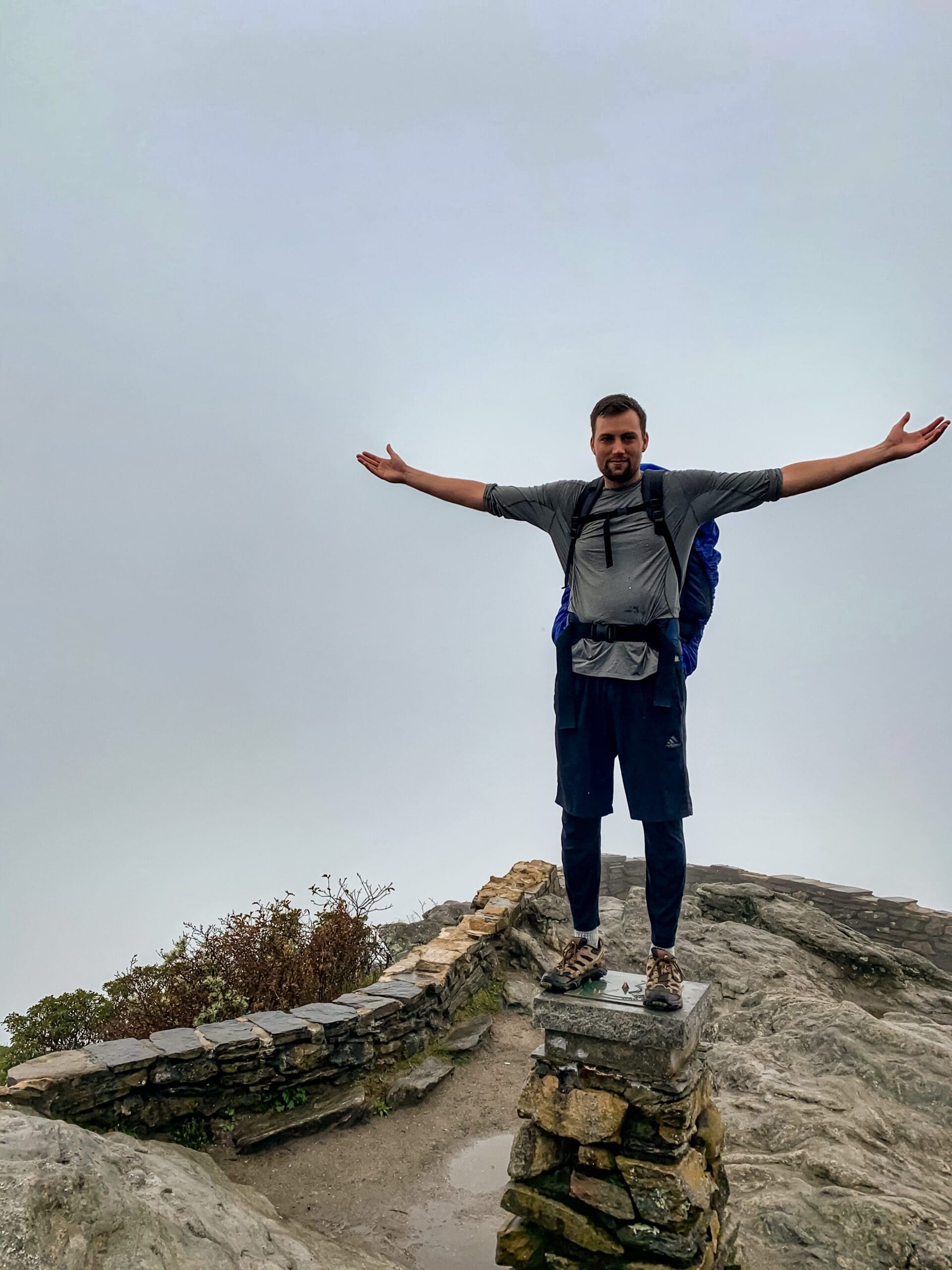 I did a 50 miler with a buddy once who did the whole thing barefoot, but he was crazy and I wouldn't recommend that! I love hiking in my On Cloudventure waterproof trail running shoes that I was gifted from Omega Sports.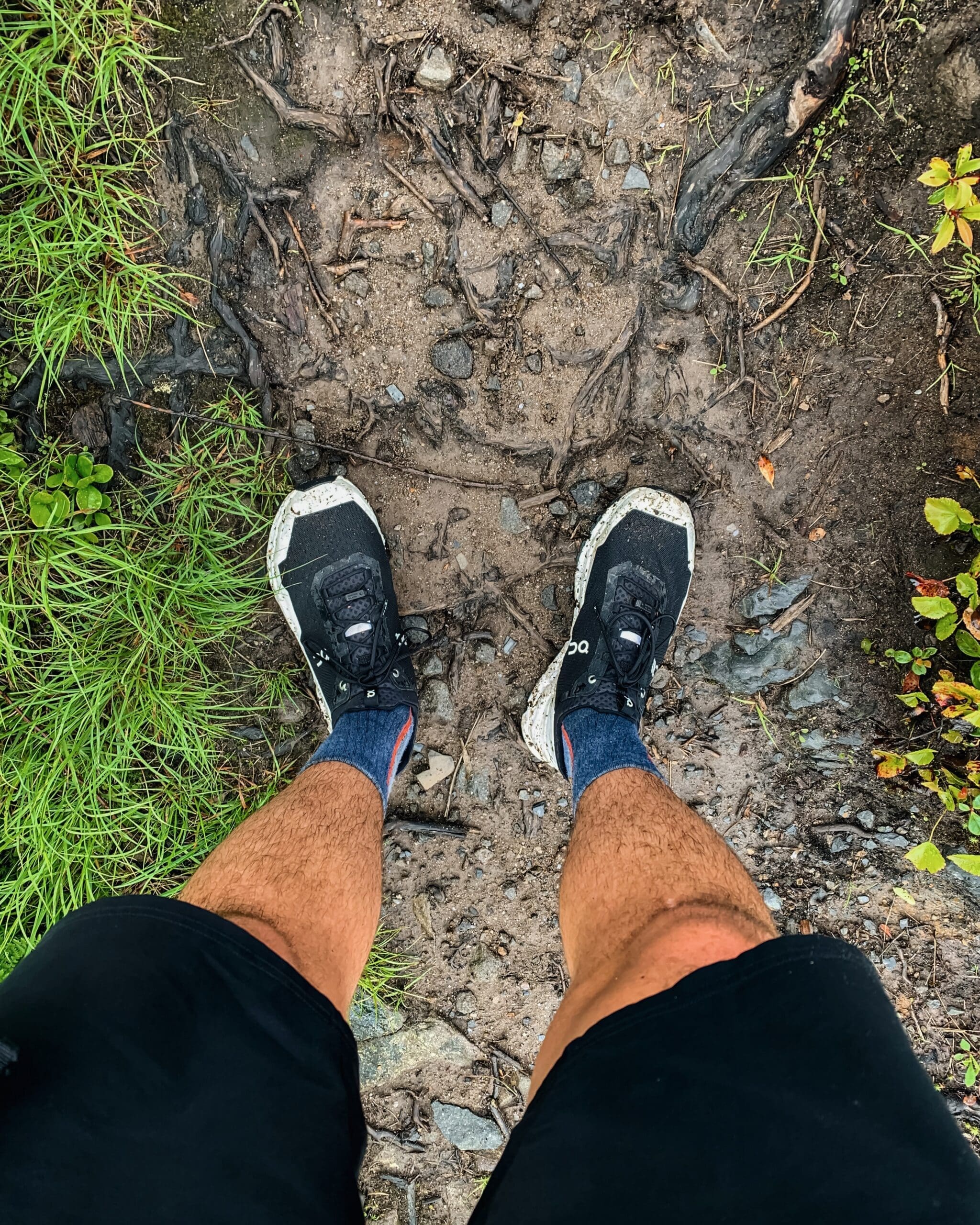 Keep your feet dry and use wool socks to prevent blisters–I highly recommend Darn Tough.  If you are going during colder months, bring plenty of light layers that you can remove once your body warms up.
I bring a down puffer jacket that keeps me warm but is light and can be compacted down if I want to take it off. Bring something that you can throw on if it starts raining like a poncho or light rain jacket.
Most of your body heat is lost through your head so I always bring a winter hat. Two other things that I always bring, but aren't quite necessities, are a bathing suit and some lounge shoes for when I'm at camp.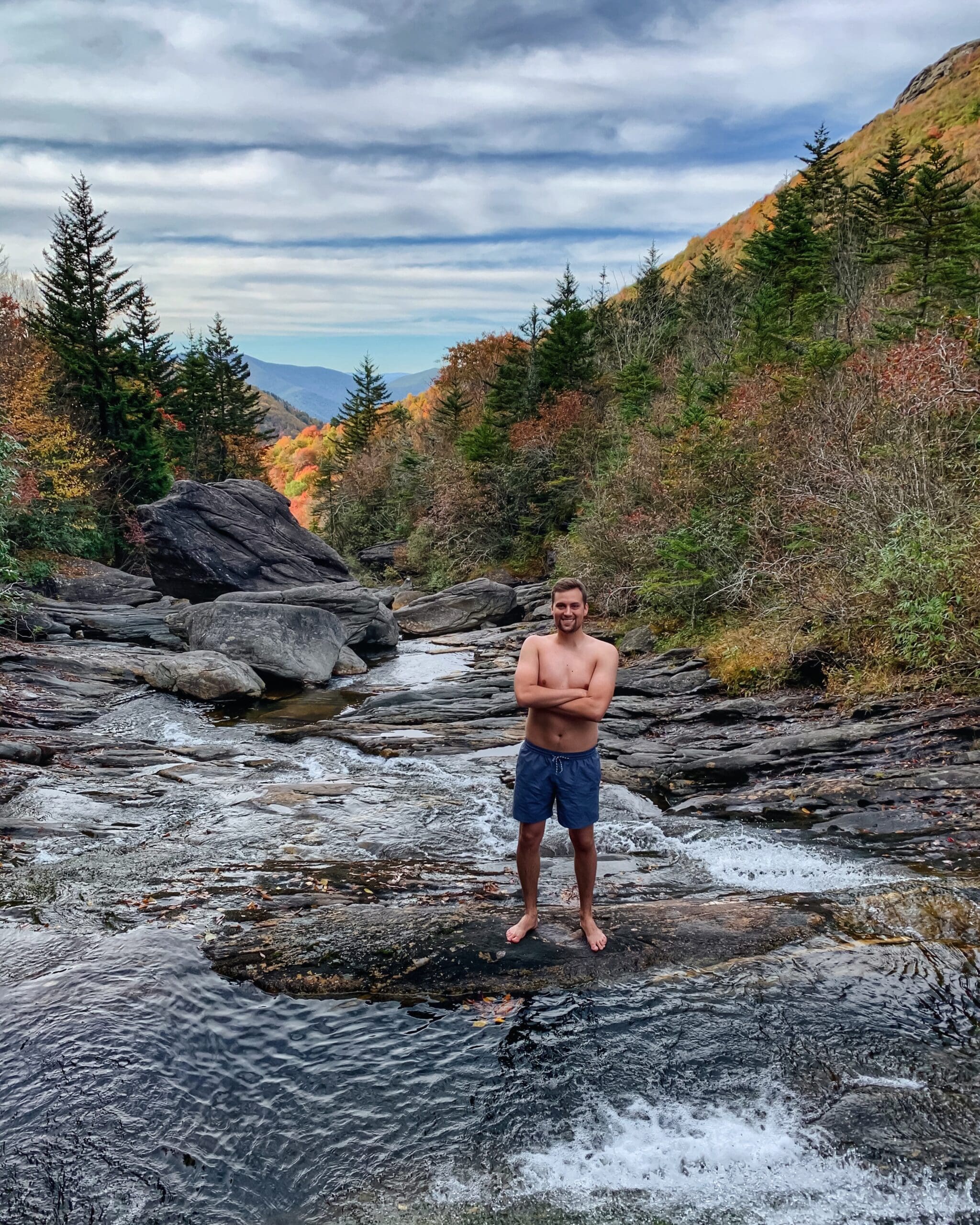 It's nice to give your feet a break and let them breathe so I take my crocs or some slides. There are many beautiful waterfalls and swimming holes in the mountains to explore so I bring a bathing and take the plunge into the cool, refreshing mountain water. I always pack my clothes in gallon bags so that they stay as dry as possible.
You know we have to talk about the food (and water)
Your body will be burning a lot of energy and sweating so you want to stay fueled and hydrated. Make sure to research beforehand if there will be access to water and then plan accordingly.
You will want to purify all water you get from streams, rivers or lakes. There are various options for purification, but I typically use a filter. You can boil the water or treat with iodine but boiling takes a while and iodine will leave a bad after taste.
For food, you want lightweight, quick and high in calories. Keep in mind you will be packing out all trash so bring things that don't come in much packaging. My go to foods are freeze dried meals for dinner, packaged chicken salad on tortillas for lunch, and oatmeal or brown sugar cinnamon poptarts for breakfast. I think Megan would be proud of my gourmet culinary selections.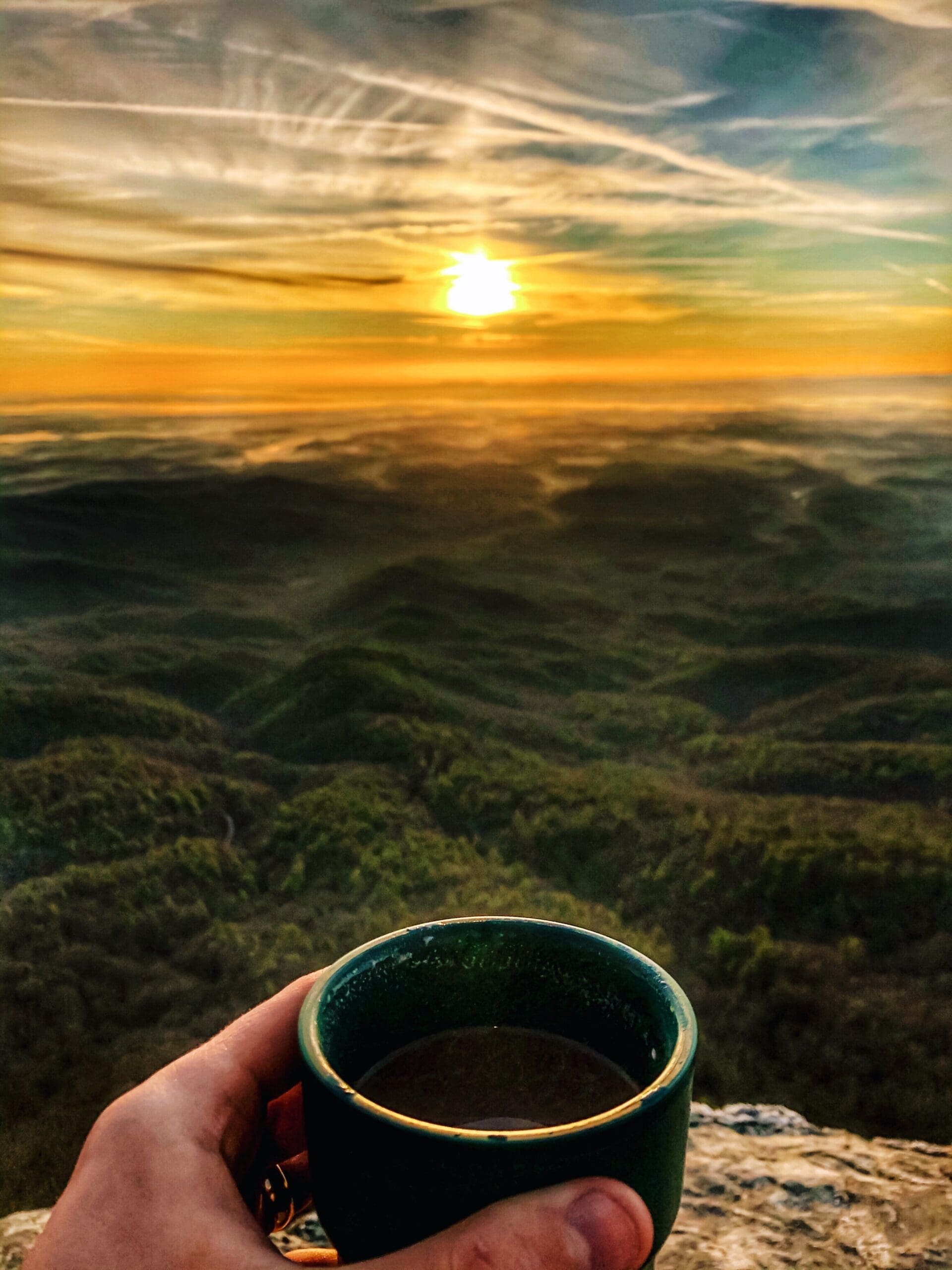 I don't drink coffee but I like drinking something warm in the morning, so I always bring hot chocolate. For a lot of these meals you need boiling water so bring a camp stove with fuel and a small pot.
I also bring a mug and a spork. I eat these meals while I'm at my campsite but when I'm on the trail I stick to quick snacks. Things like nuts, trail mix, granola bars, and fruit snacks. And you can't forget the candy–I always bring Mike and Ikes.
Sleep gear
If you don't sleep well on your trip, you're not going to be a happy camper. I'm lucky enough to sleep like a rock in any location, but I know some people don't have it that easy (sorry, Meg). I bring a warm sleeping bag, an inflatable sleeping pad, and camp pillow.
The sleep pad will insulate you from the ground too and keep you warmer. Even in the summer, the mountains can get chilly at night and in the morning.
I wear long johns inside my sleeping bag and along with my hat. In this instance, less is more. If you wear too many layers inside your bag, you will be colder. Let your body heat do the work and throw a couple hand warmers at the bottom of the sleeping bag. I also always change into clean, dry clothes and socks because I sweat like a beast. The drier you are the warmer you will be.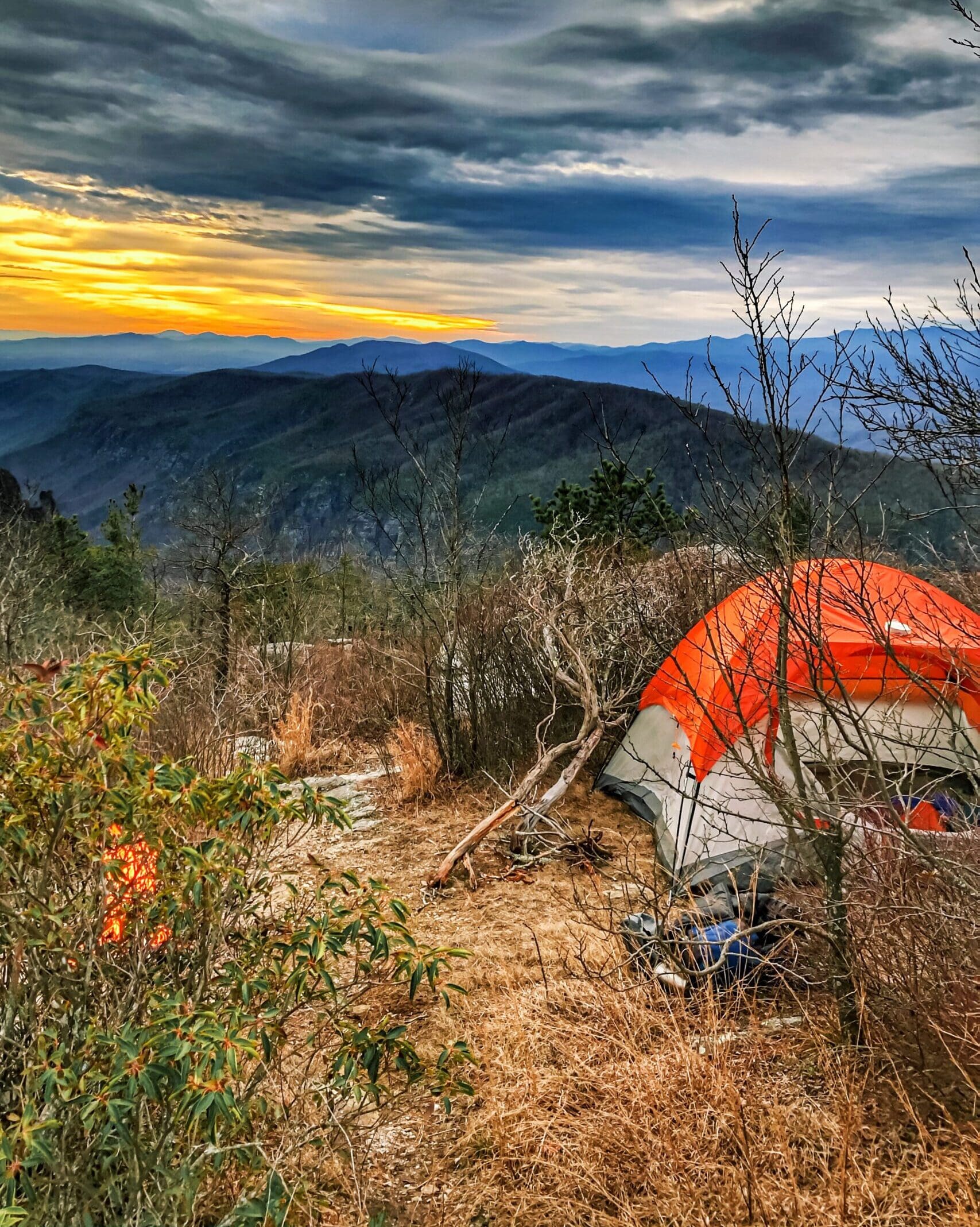 It's a good idea to bring rope when backpacking in North Carolina
You can never go wrong with bringing a length of rope. Too many times I went without it and I always thought to myself I have to bring it the next trip. Remember the key is staying lightweight, so I usually bring cord and bundle it in my pack. I've used this for everything from hanging my clothes to dry and my tarp over my hammock at night, to bear bags and quick equipment fixes.
It's important to not store your food in your tent or around your campsite at night or the bears will smell it. Find a tree a good ways from where you are sleeping, put all of your food and trash in a bag with the rope tied to it then throw it over a high branch. You can then tie off the rope to the trunk of the tree and lower it down once you're ready to go in the morning.
Light
One of my favorite parts of backpacking is being isolated from the outside world. Being away from it all makes for some fantastic views of starry skies at night, but also means it gets very dark very fast.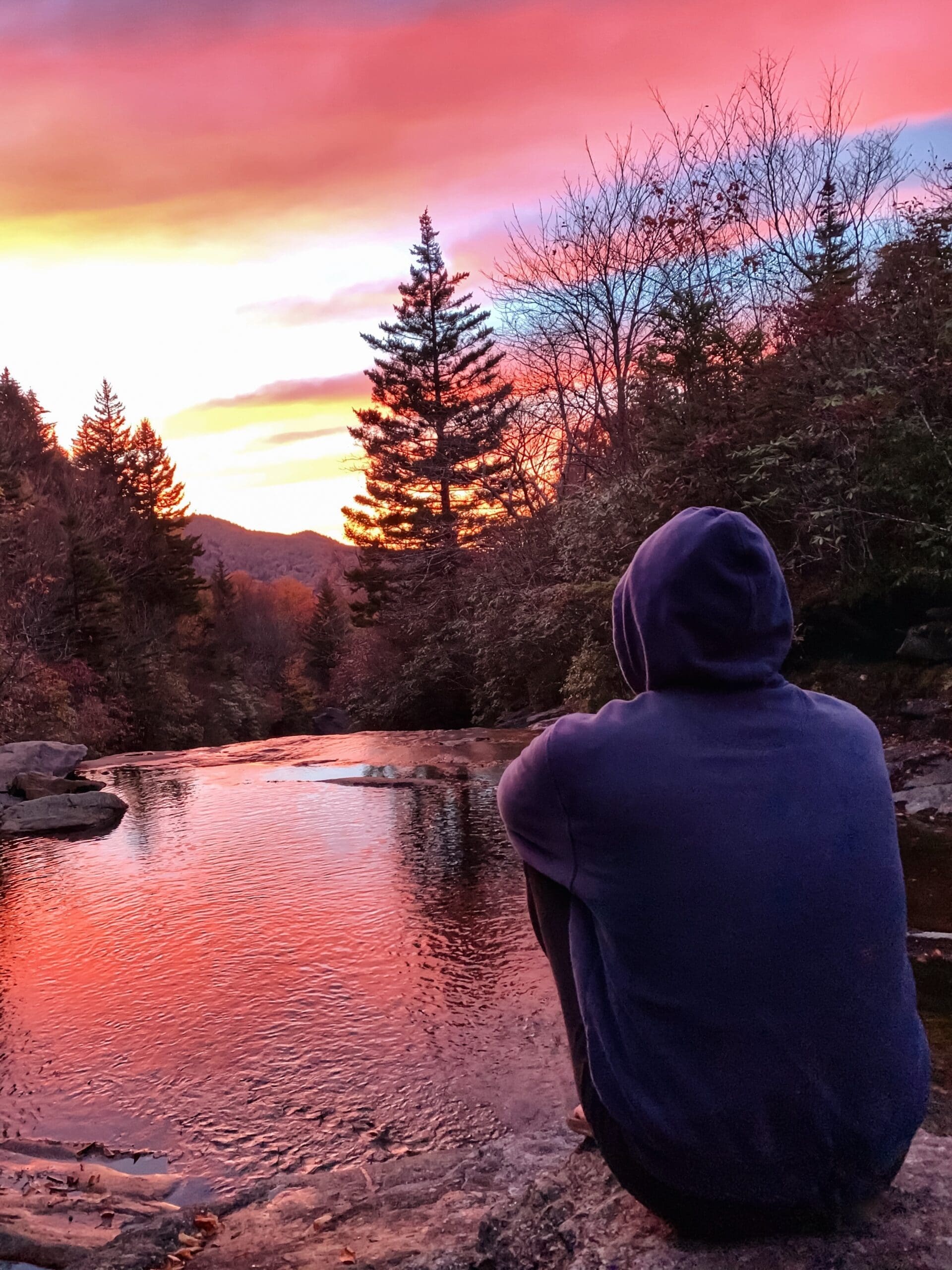 That's why I always bring a headlamp and make sure it's in a spot where I can grab it quickly. A headlamp is nice too because it allows you to see while still having the ability to use both hands to cook, set up camp, etc. Just be careful because bugs will be attracted to the light and might fly into your face (has also happened to me).
I also like having a light specifically for inside my tent while I'm setting up for bed. This lantern is cool because it is solar powered, extremely light, and inflatable.
Don't forget first aid essentials
What you pack in your first aid kit is up to you, but you really should have one. I like to bring ibuprofen, Neosporin, and band aids. I recently discovered blister sticks that you rub on your feet to prevent blisters and I swear by them. Will never do another trip without one!
If you do happen to get blisters though it's a good idea to have some moleskin. Vaseline is nice to have to reduce any friction you might have in your nether regions from walking. Not that I'm speaking from experience or anything. I also always bring wipes and hand sanitizer for cleanliness and in case nature calls while you're on your journey.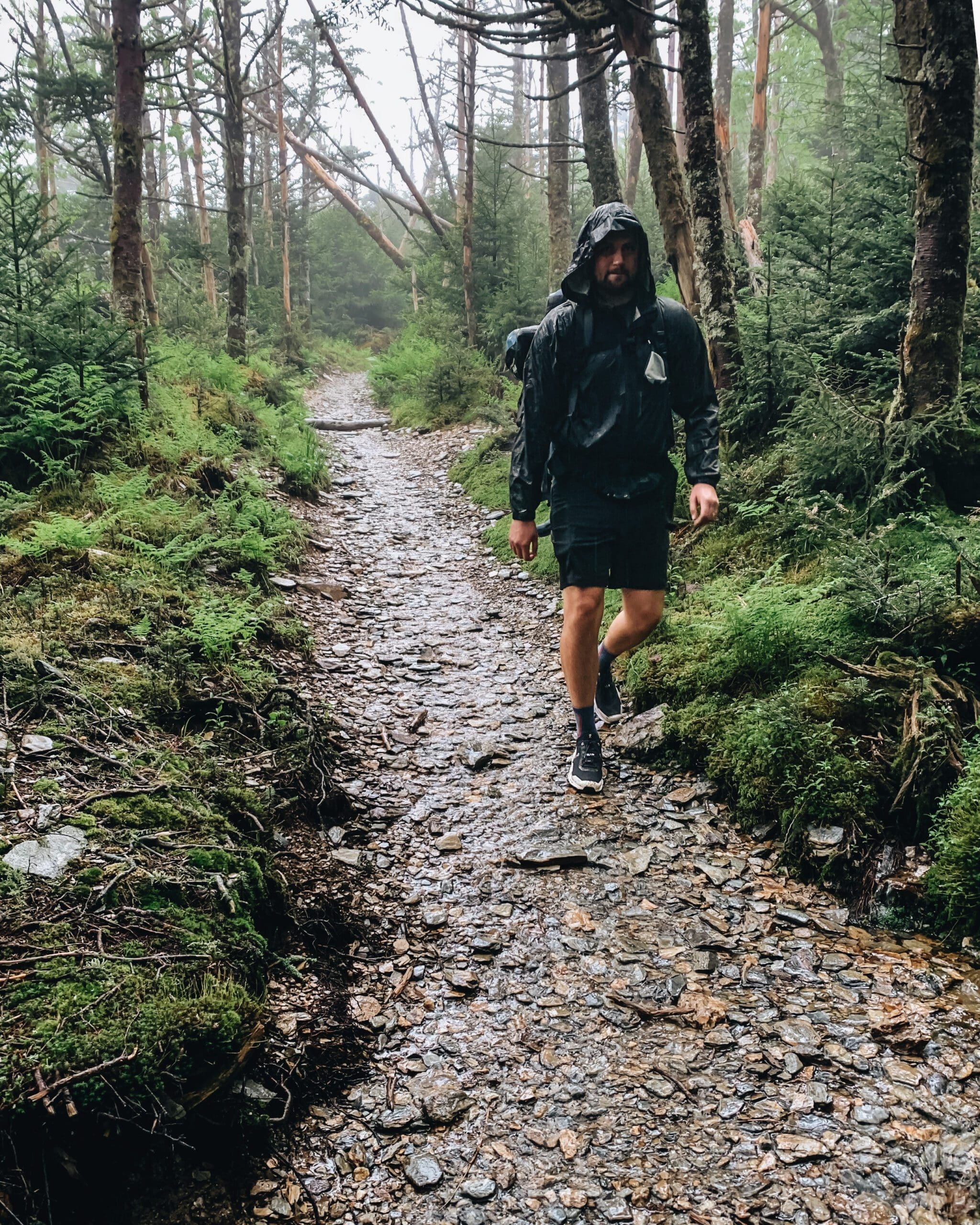 A knife is a good idea when backpacking in North Carolina
A knife is another one of those items that you should just have on you. You never quite know when you will need it. I've used it for cutting my rope, creating kindling for a fire and fighting off a wild grizzly bear. Just kidding about the bear part, but it could happen. Bring a knife that isn't too heavy or bulky.
Navigation and planning
Lastly, it is important to plan your trip, so you are prepared for anything. Planning and research are one of my favorite parts of the adventure. Figure out your route beforehand so there are no surprises when you get on the trail.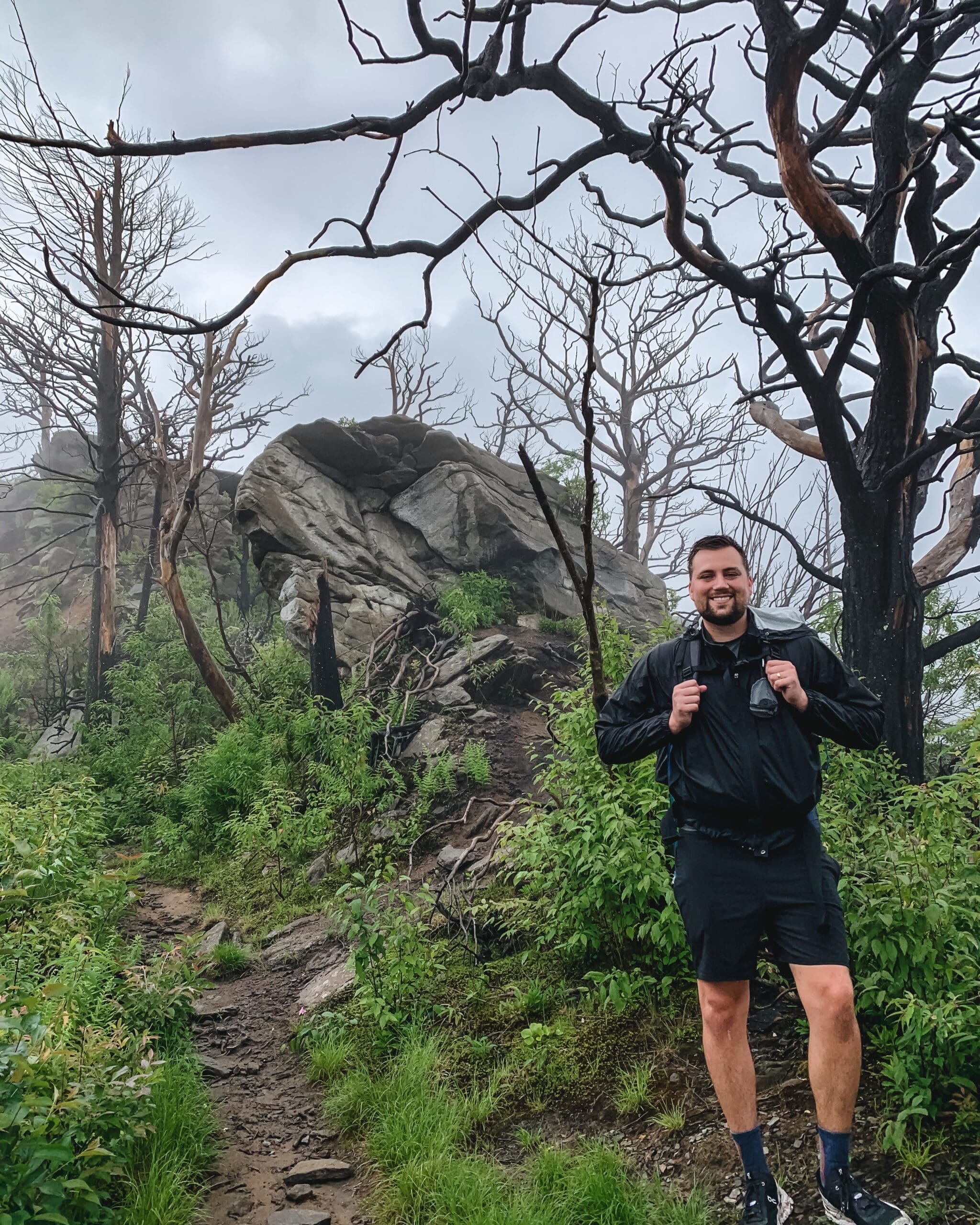 You can either bring a phone for navigation or if you're old school, take a map. Most likely, you won't have cell service in the woods, so I like to take a screenshot of the map on my phone. That way I can pull it up whenever I need it.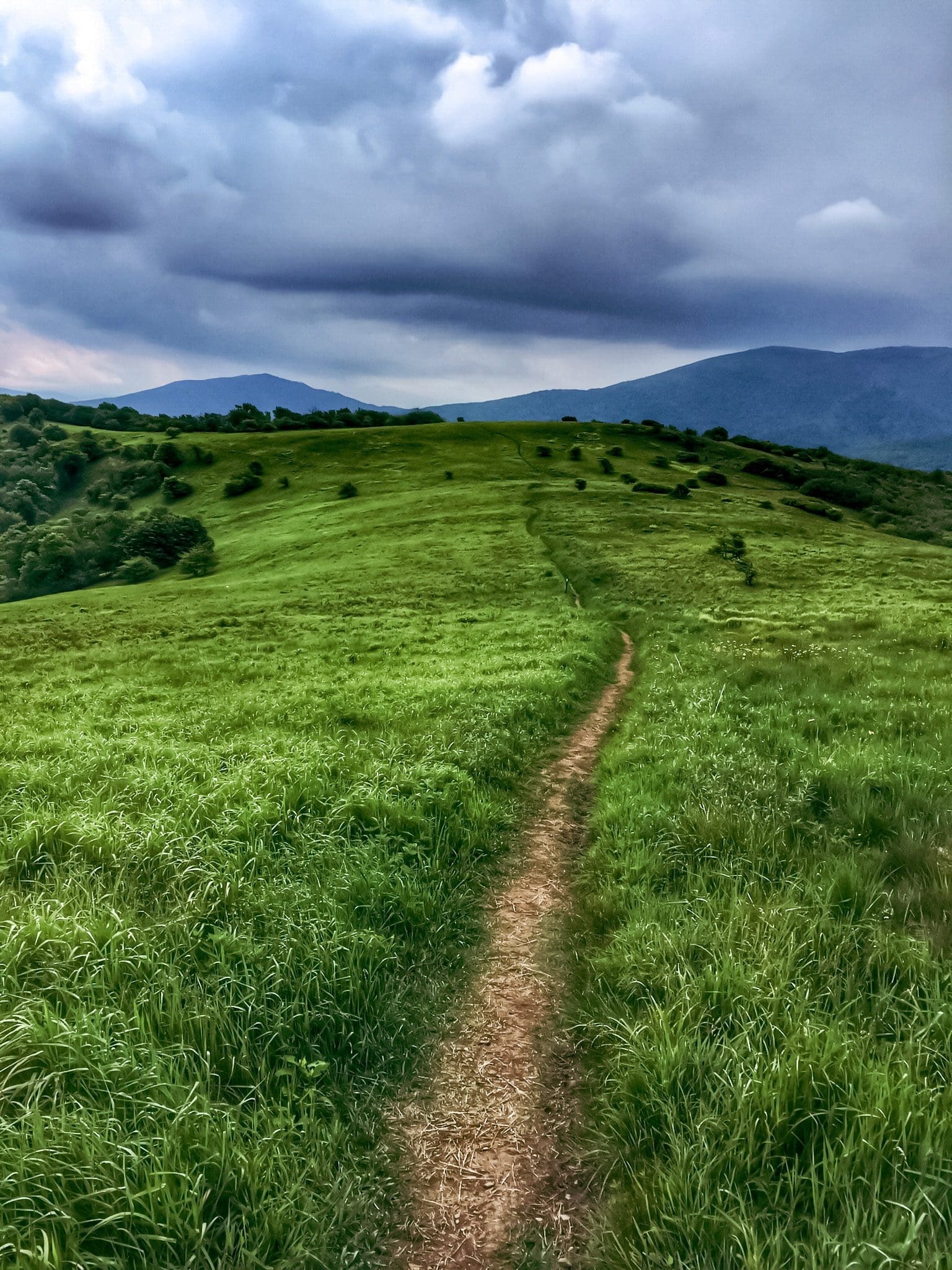 Decide what distance you want to cover, if you are doing a loop or an out and back, and familiarize yourself with any major junctions or crossings. This is also the time to check the weather, water sources, and plan out general locations where you want to stop for the night.
You also want to make sure you are taking safety into consideration. When possible, go with a buddy and let people at home know where you are going and when you expect to be back.
I hope this list was helpful and you can learn from my mistakes. Remember, you don't need the most expensive or high-tech equipment! Value options are out there and definitely get the job done for me.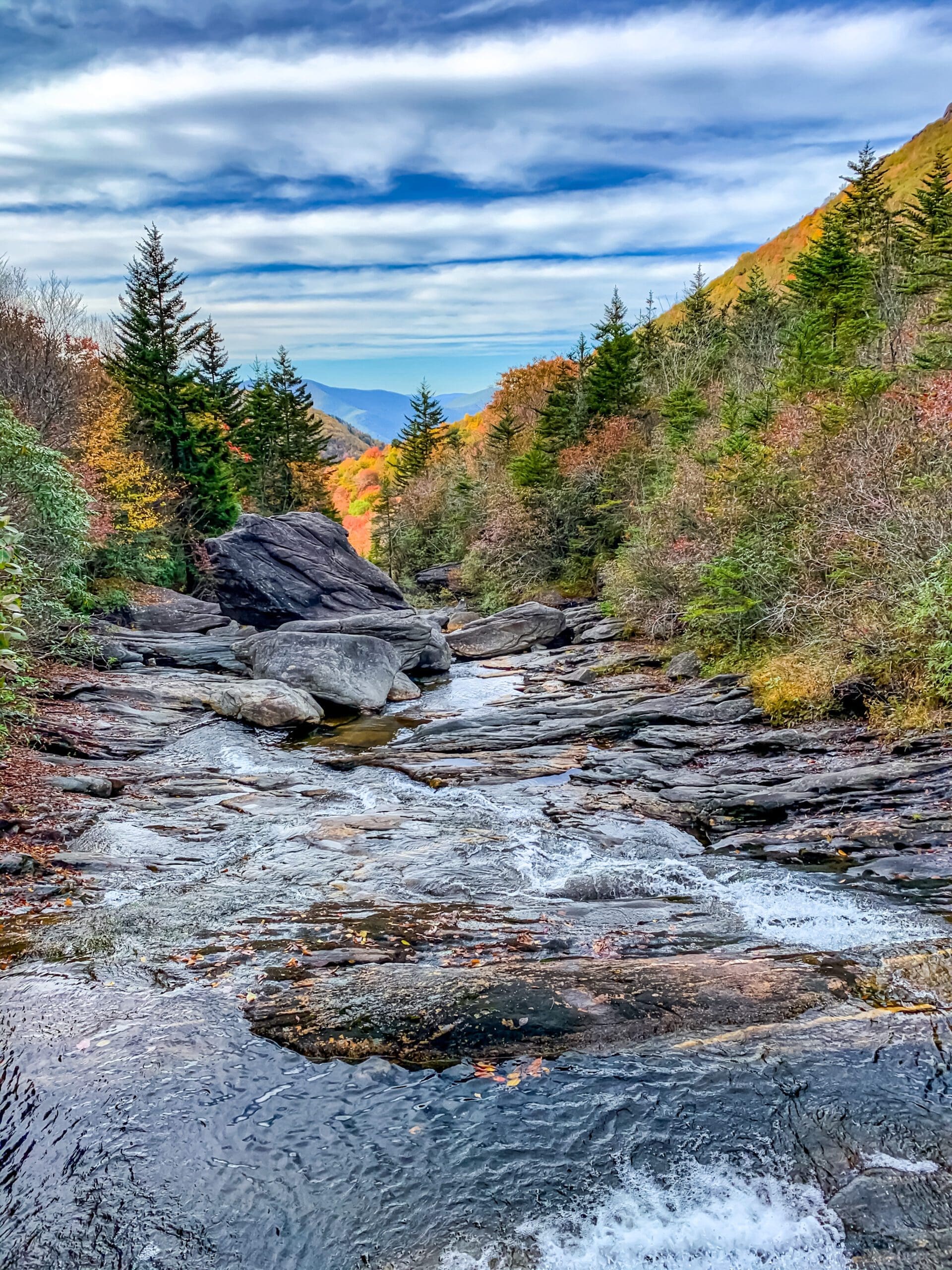 Being in the wilderness is incredibly healing. It helps me appreciate the little things in my life, reminds me that I can do hard things, and provides a much needed disconnect from the daily grind. So, if you feel the urge to hit the trails, go do it! Getting out there is the best place to start. Happy hiking.