Something that has become blatantly apparent to me as I go on foodie adventures around North Carolina: Cary's restaurant scene is massively underrated. Cities like Raleigh and Durham receive a lot of attention for their food options, but I'd put Cary right there with them. 
Cary is a vibrant town just outside of the Research Triangle with a very family-friendly and culturally-diverse atmosphere. According to the Town of Cary's site, nineteen percent of the community was born in another country, with Asians making up the biggest minority group. Cary has no shortage of delicious and authentic restaurants and we have really enjoyed tasting as many as we can!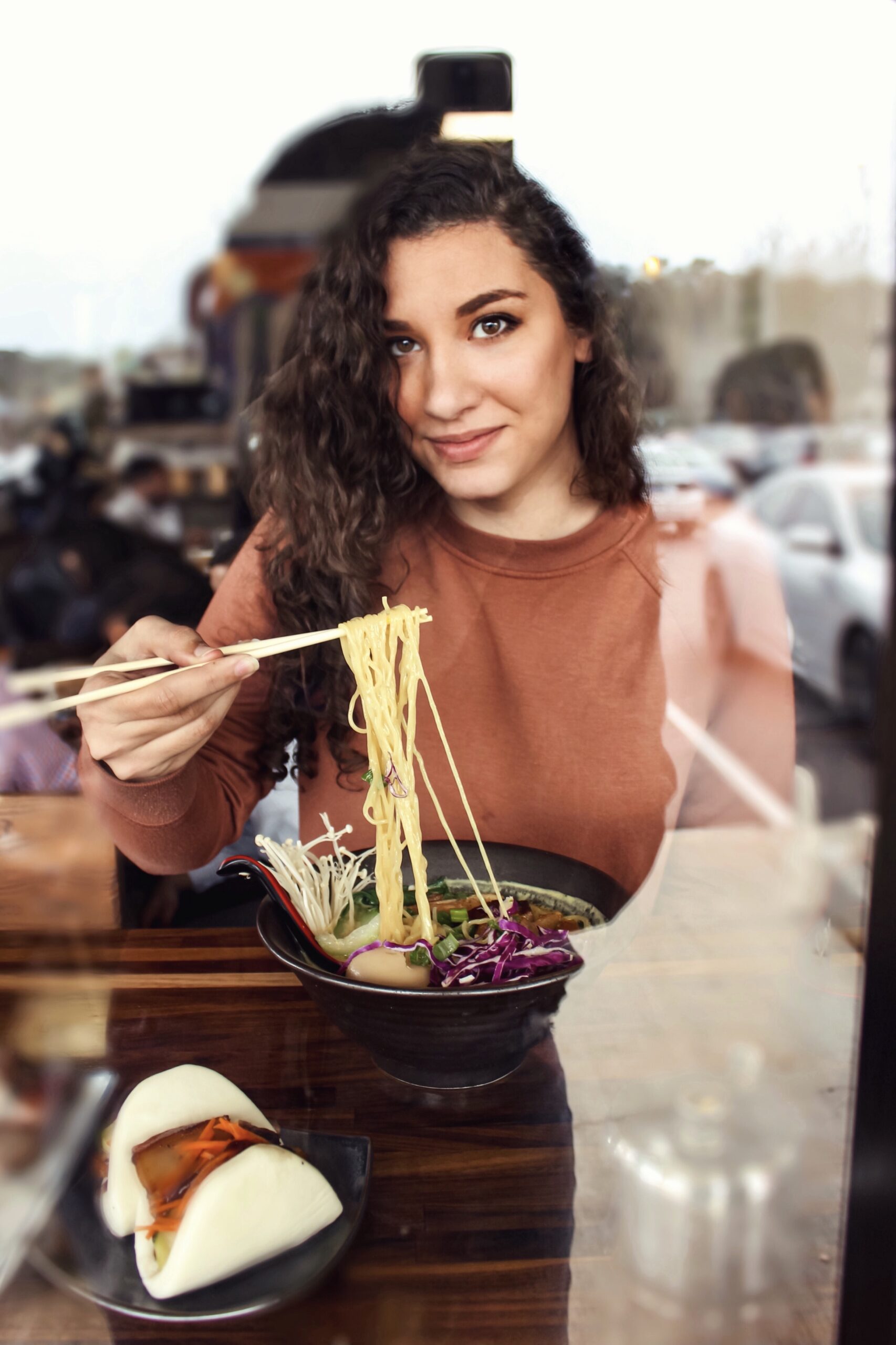 Harrison and I lived in Morrisville for a few years and ventured into neighboring Cary often to grab a bite to eat. If you're also interested in checking out Morrisville's restaurants, I wrote a blog about my favorites! 
Here is a list of our favorite Cary restaurants along with our go-to orders. It's a long list and I'm confident you will find more than a few new favorites this blog! 
Bakeries + Specialty Shops 
La Farm Bakery 
La Farm Bakery is one of the most famous bakeries not only in the state, but in the nation. Cary is so lucky to have master bread maker, Lionel Vatinet, in their town. The bread, pastries, and cafe items are all outstanding but the real show-stopper is the white chocolate baguette.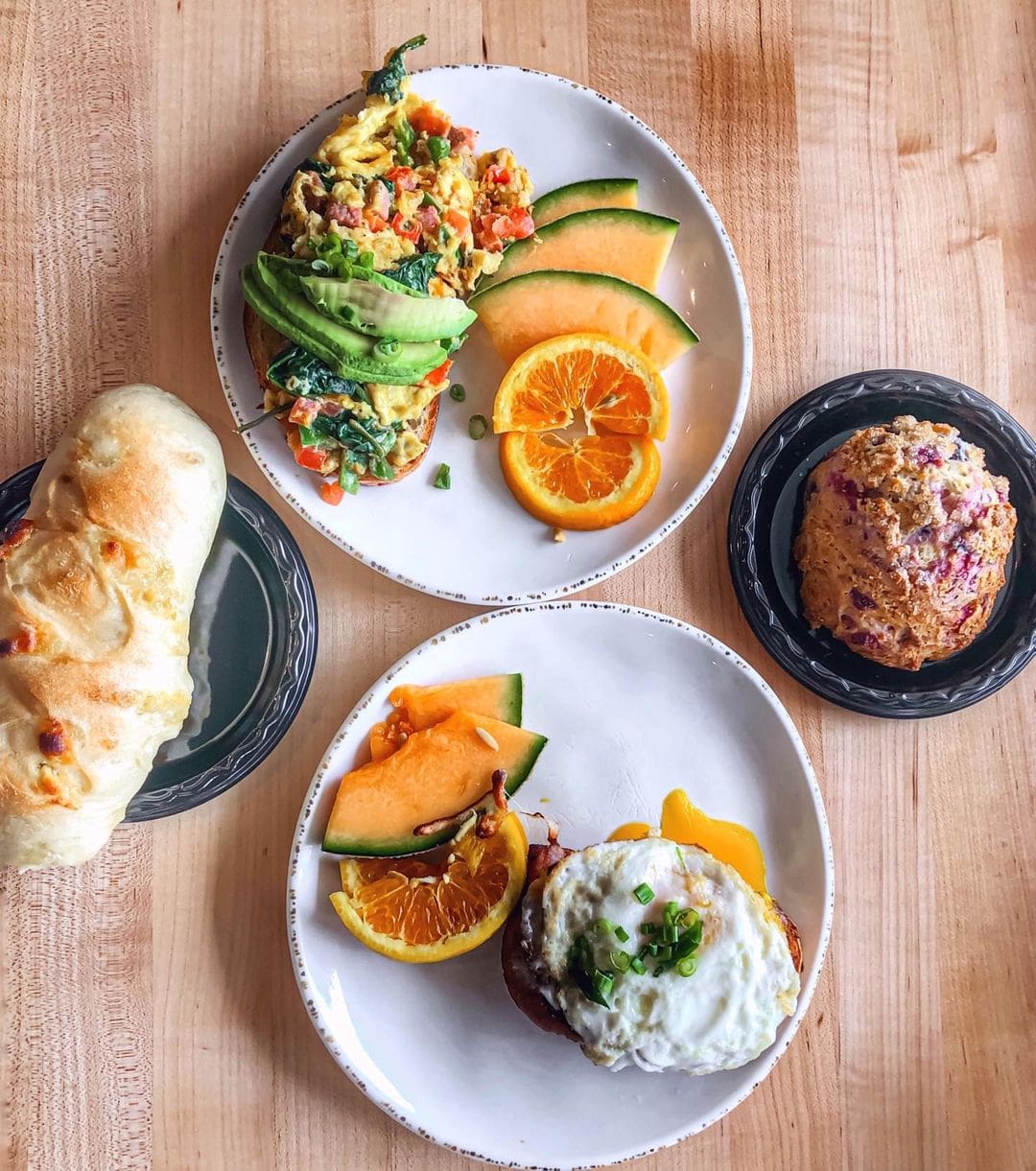 I am utterly and irreversibly obsessed and so is everyone I've introduced to them! If you don't live close to Cary, you can also find them in many Whole Foods locations in the area. 
The Butcher's Market 
The Butcher's Market is an excellent shop with premium meats and specialty grocery items including many local artisan goods. What some don't realize is that they also do made-to-order sandwiches that are excellent! We love the steak & cheese, Korean spicy pork, and roast beef & cheddar.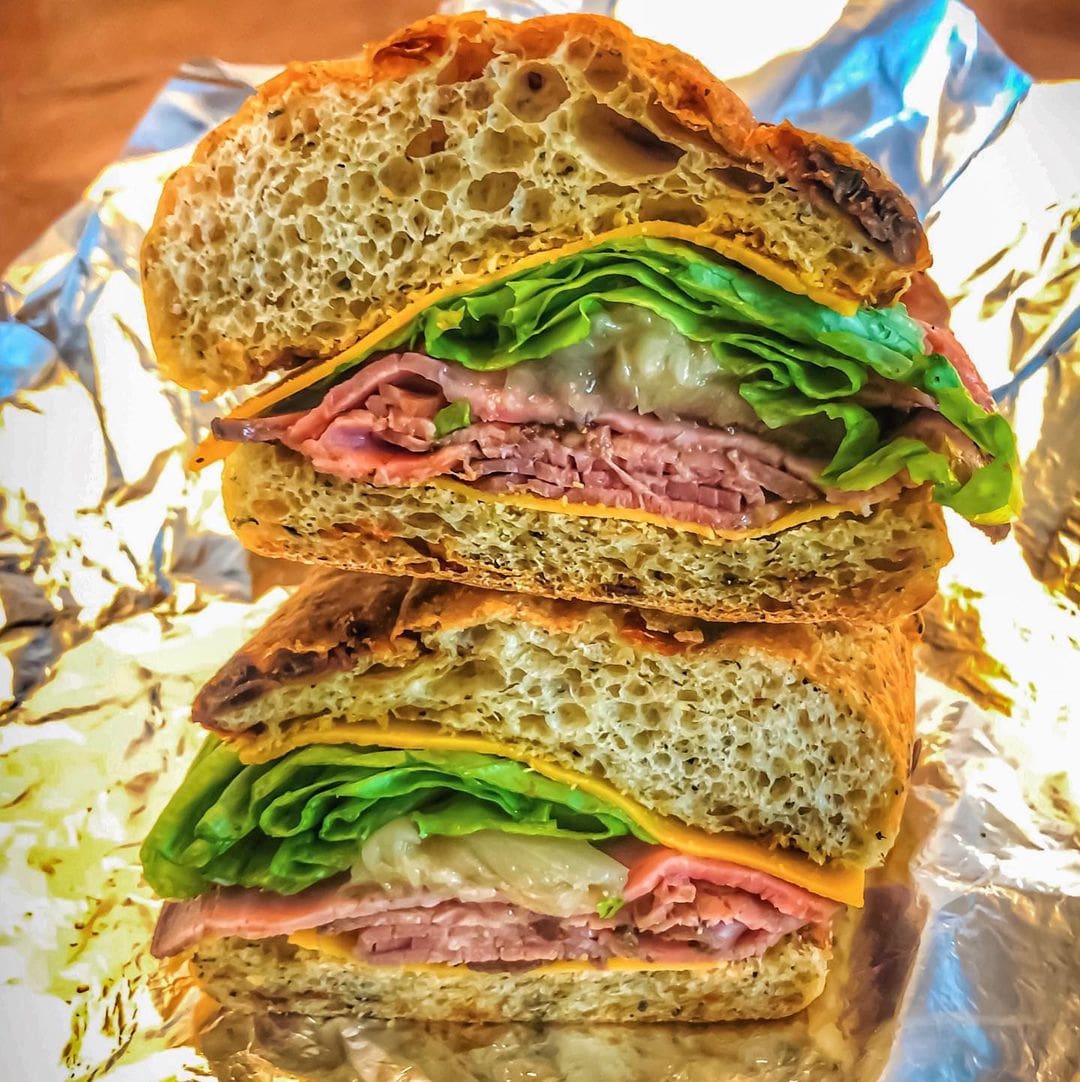 Annelore's German Bakery 
Annelore's German Bakery is a hidden gem in Cary! The owners are from Germany and use traditional recipes and imported ingredients to bake their creations. We absolutely love their Whoopie pies and soft pretzels!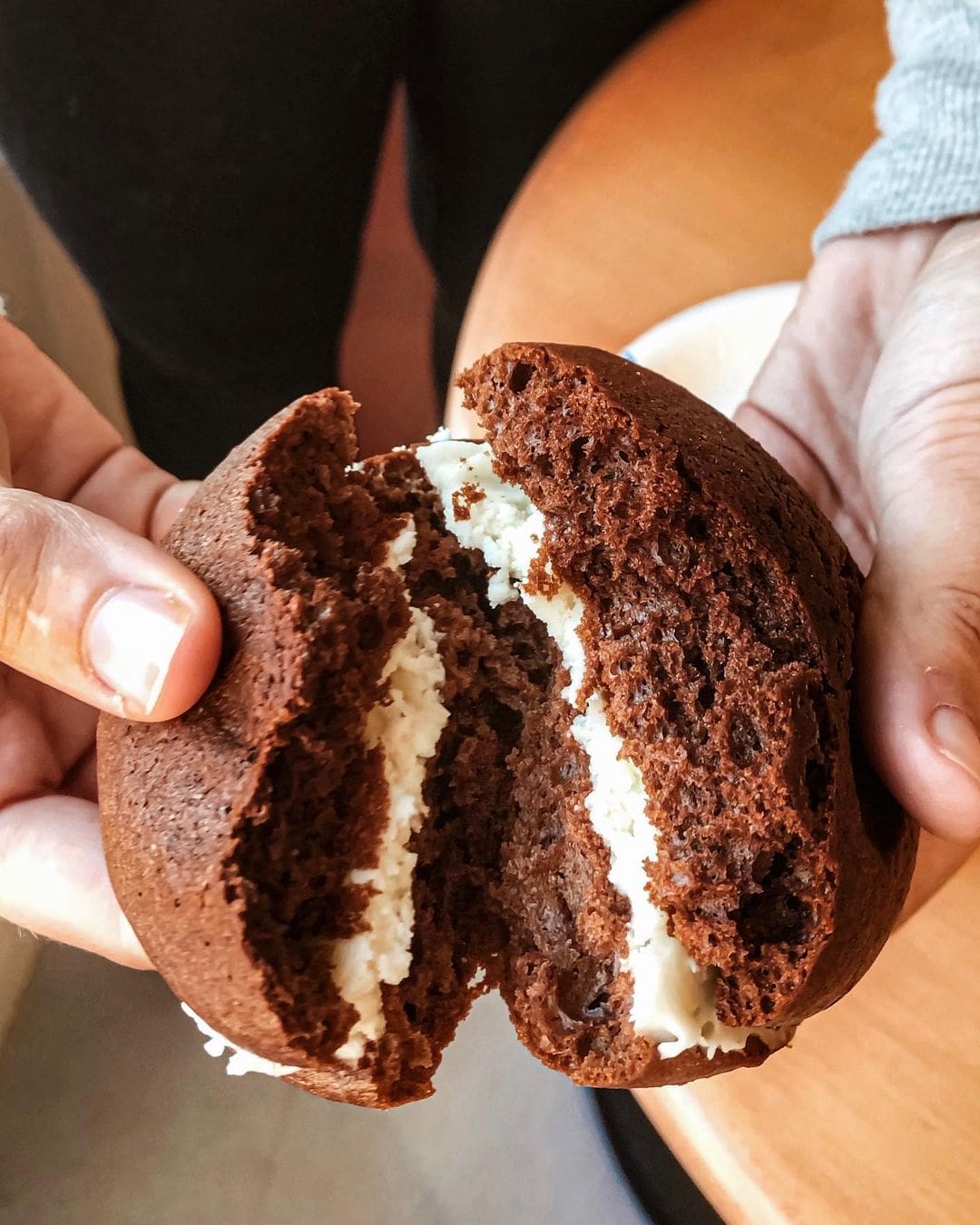 Big Dom's Bagel Shop 
Big Dom's is an excellent bagel shop and their bagel sandwiches are amazing. I love the hot ham & Swiss and Harrison loves the beautifully stacked BLT! 
Asali Desserts & Cafe 
Asali stands out in the Triangle as one of the only Mediterranean bakeries around. They specialize in Mediterranean desserts, cakes, snacks, tea, coffee, and more. We loved the slice of strawberry cake that we tried and have heard that the baklava cheesecake is something special! 
Cinnaholic 
Full disclaimer, Cinnaholic is a small national franchise but I think it's worth including here for a few reasons. It is locally owned and one of the few Cary restaurants where Vegans can indulge in dessert! Cinnaholic is 100% plant-based but you'd never know! Build your dream cinnamon roll and enjoy!  

Ice-Cream 
FRESH Local Ice Cream 
FRESH. Local Ice Cream is unbelievably delicious with its locally sourced ingredients and creamy texture. Harrison tells everyone how delicious their ice cream is and is their biggest fan! The monthly rotating flavors are the best, but the permanent midnight brownie flavor is a go to for us. 
Andia's Ice Cream
Andia's has two charming locations in Cary that are so cute and filled with amazing flavors. Something that Andia's does really well is their flavor creation. I love seeing what unique varieties they come up with. They also specialize in fun treats like over-the-top shakes.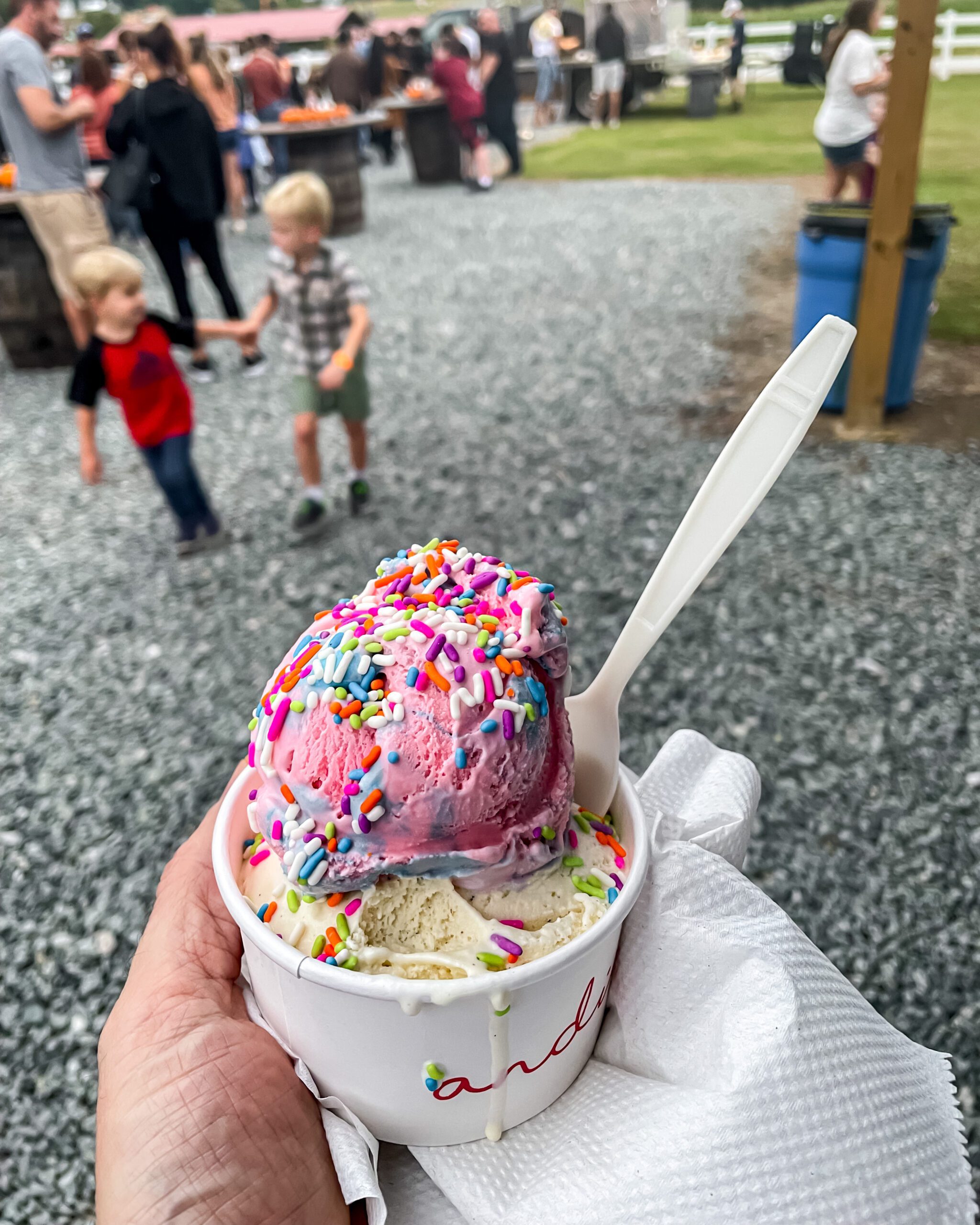 Goodberry's Frozen Custard 
Goodberry's has the best frozen custard in the world. You cannot change my mind. They have a few locations in the Triangle and we frequented the Cary location often in the summer. They have a rotating "flavor of the day" and many of them are incredible. My favorite mix-ins are brownie pieces and marshmallow cream! 
Vida Dulce 
Vida Dulce is bringing Mexican desserts to Cary. You can find popsicles, ice cream, slushees, fruit cups and more on the menu. One of our favorite indulgent summertime treats is the churro funnel cake sundae! 

We can't talk about Cary Restaurants without highlighting the impressive Asian food scene! 
H Mart
H Mart is a large Korean grocery store and we are so lucky to have one of their locations in Cary. They provide endless Asian ingredients, produce, prepared meals, and more.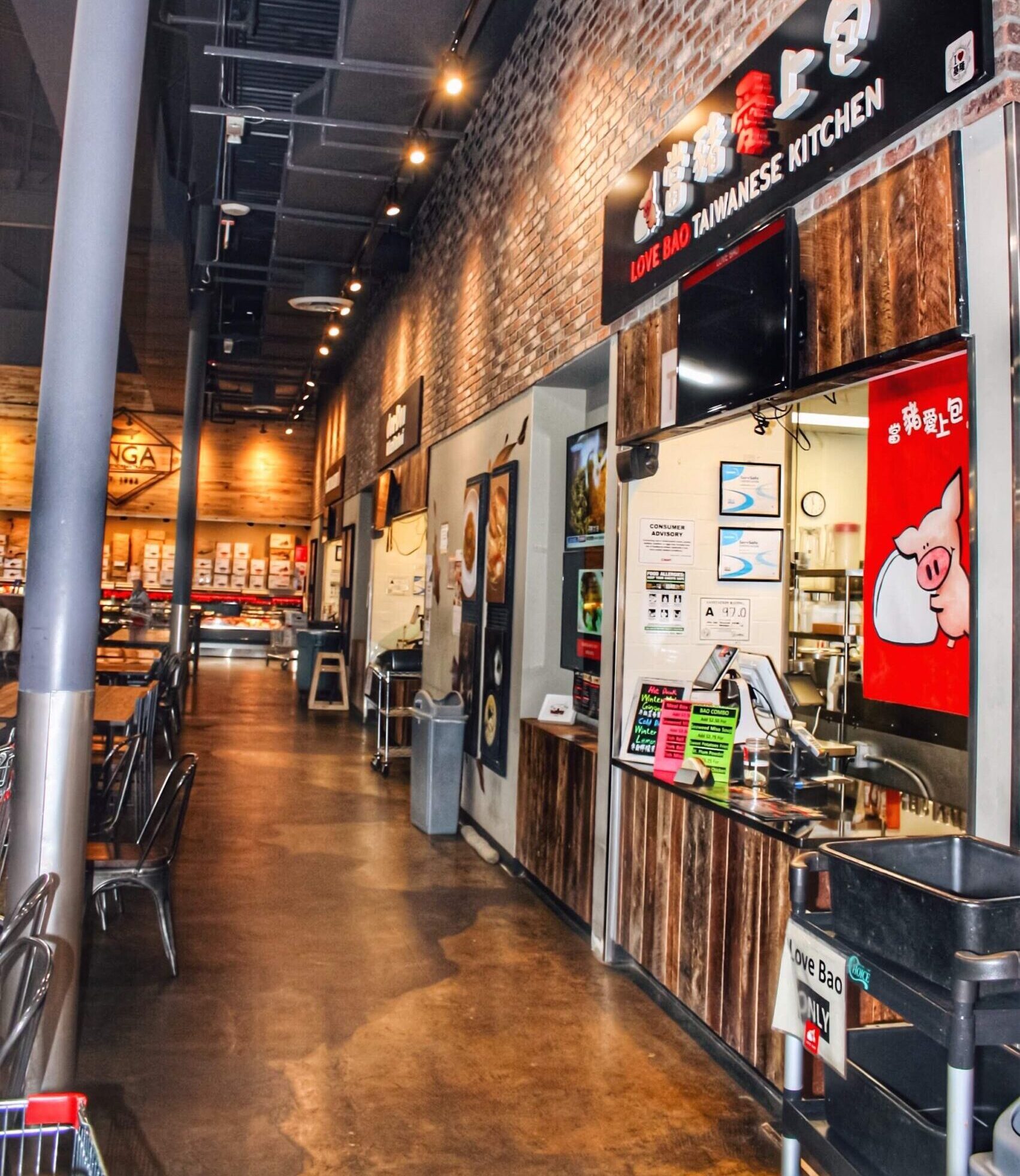 My favorite part? The food court! Yep, they have their own little food court filled with local, Asian-owned restaurants serving authentic cuisine. I think this is one of the biggest gems in Cary. We always go back to Love Bao Taiwanese Kitchen for the basil popcorn chicken and bao buns, Thai Koon Nine for the drunken noodles, and Mat Jib for Korean corndogs. 
Kababish
Kababish is a favorite hidden gem among Cary locals. They specialize in Pakistani and Indian Cuisine using authentic yet modern recipes. We loved the garlic naan, chicken tikka masala, and karahi. They also have family meals that are a great deal!  
Miso Ramen Bar 
My favorite ramen I've ever had is the chicken curry ramen from Miso Ramen Bar. In my eyes, it is perfect. Their entire menu is so thoughtfully crafted and immensely flavorful. I could eat here every week! 
Cilantro Indian Cafe
Cilantro Indian Cafe may just be my favorite Indian restaurant in the Triangle for a few reasons. First, the food is incredible. The chicken tikka masala blows me away every time. Second, it's a fast-casual style eatery which is very rare for Indian cuisine. We have two little children with us and love that we don't have to take them to a fancy sit-down restaurant to get Indian food together! 
So Hot
So Hot is one of my favorite places to go for a fun experience while dining. They specialize in traditional Chinese hot pot, a concept where a boiling, flavored broth is on the table in front of you for you to cook your food in. It's a great time and perfect for a date night or outing with a group of friends. The food is delicious! 
MC Restaurant
Coming in hot with a bold statement for you: MC Restaurant is one of the best restaurants in NC. There, I said it. Located in a historic cottage, MC features modern Asian cuisine that changes weekly. Chef Michael Chuong is a genius and creates dishes that are beautifully plates and intricately flavored. I recommend dining on the porch during the springtime. 
Sushi at the Park
Sushi at the Park was one of our favorite sushi spots in Cary because they have plenty of delicious rolls on the menu and they're all BOGO everyday! They also have a surprisingly great Japanese curry as well. 
Seol Grille
Seol Grille is another fun dining experience in Cary. It's an all you can eat table-top Korean BBQ restaurant that impresses in flavor, portions, service, and atmosphere. We loved all of the meats and the cheesy corn side. 
Biryani Maxx 
Biryani Maxx is another one of our favorite Indian restaurants in Cary. We love all of their food but are always especially satisfied with their biryani which they excel in (hence their name!).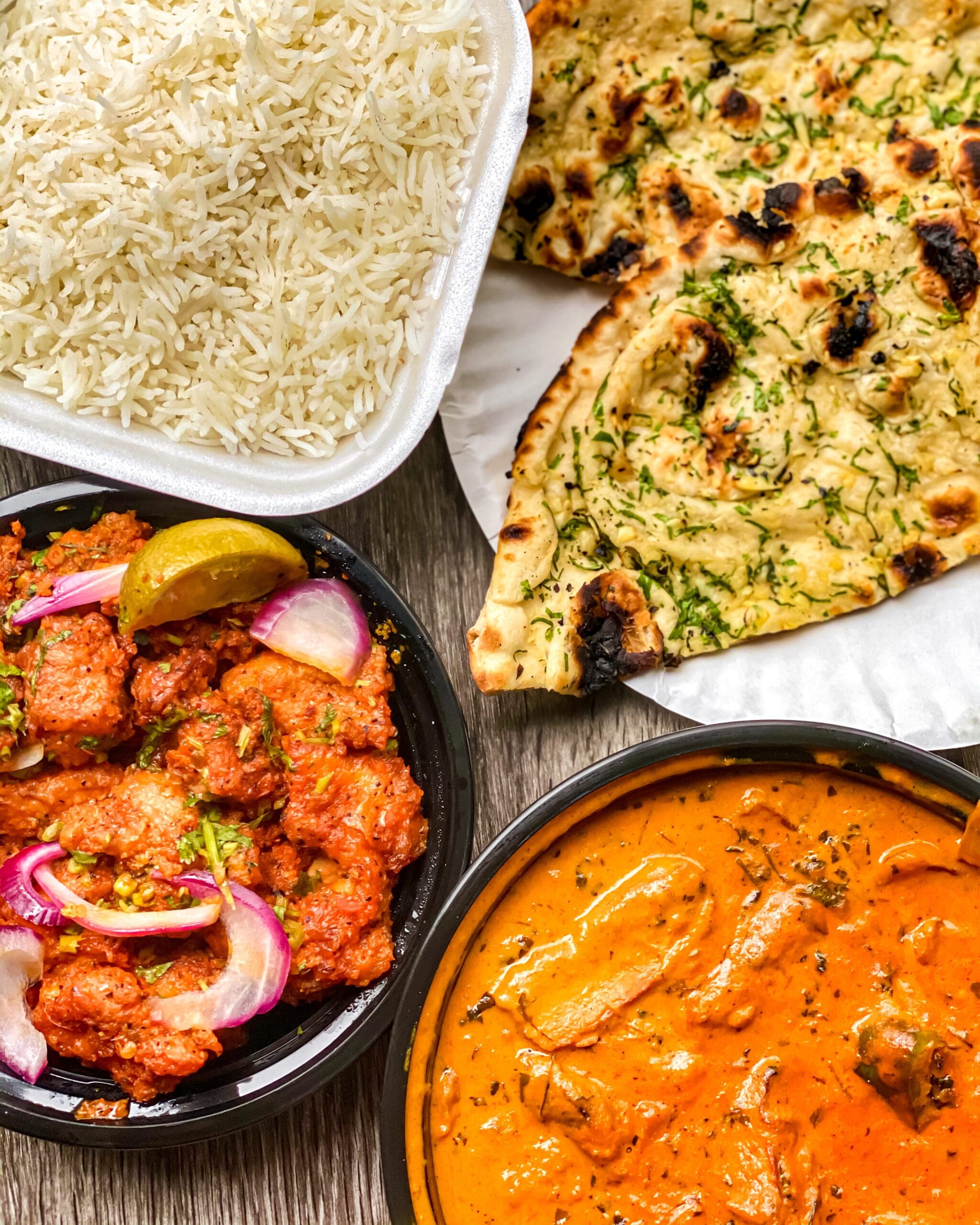 Oiso Sushi & Korean
Oiso is one of the more popular sushi spots in Cary and it's not hard to see why when you try it. The rolls are big, fresh, and delicious! 
Pizza & Italian: Numerous options, each with their own style
V Pizza
You know I'm going to include our partners over at V Pizza in my list of favorite Cary restaurants! I'm a huge fan of V Pizza's Neapolitan wood-fired pizzas, with my favorites being the Flyin' Hawaiian and the Mac Attack. They also make my favorite wings in the Triangle. Don't doubt me here–just order them and thank me later.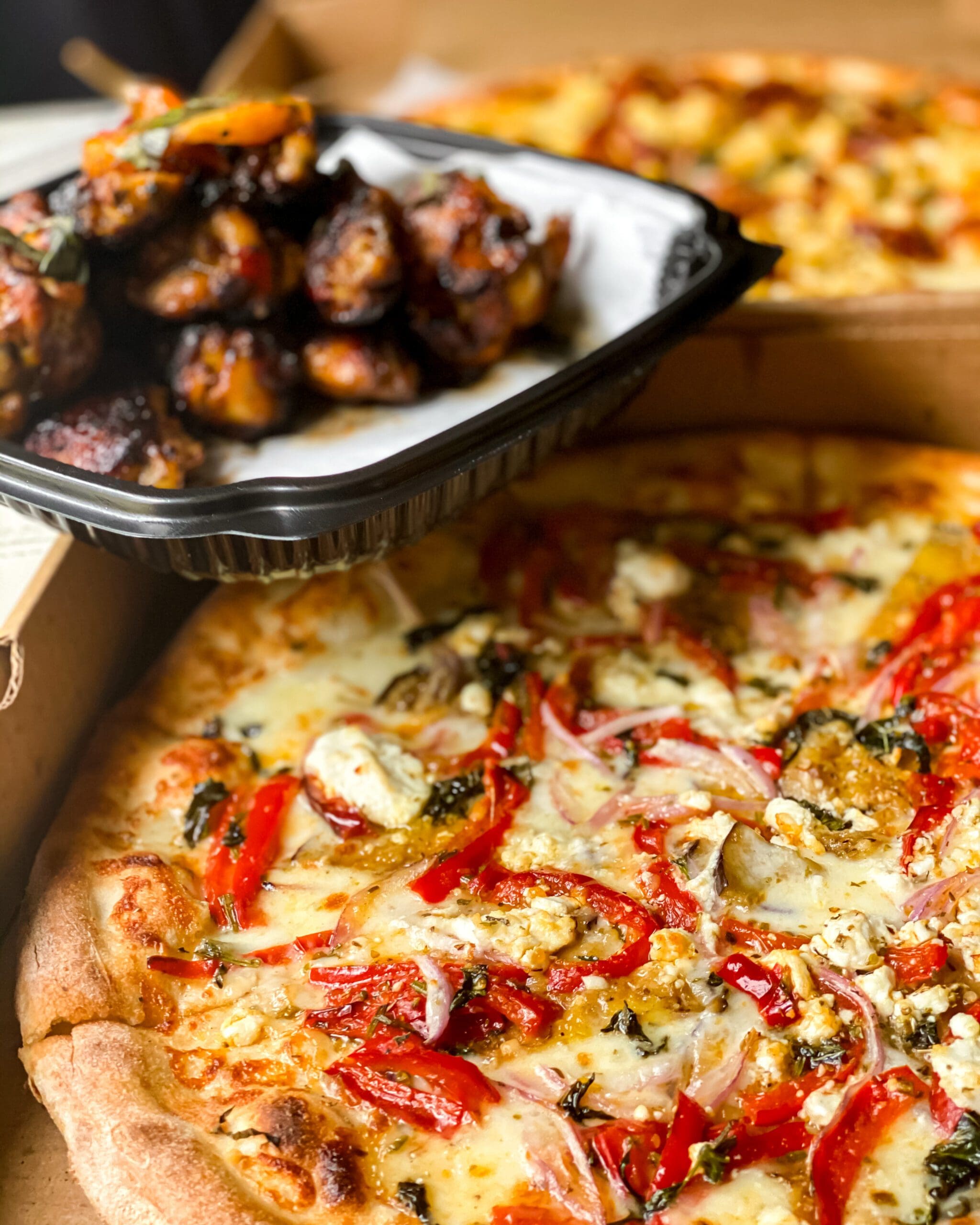 Pizzeria Veritas 
Pizzeria Veritas has crispy little pepperoni cups on their NY style pizza and it makes me happier than it should. Their garlic knots are also some of the best around! 
Di Fara Pizza Tavern 
The owners of Di Fara Pizza Tavern have a machine that they brought with them from New York that replicates NY water! As someone that's actually never been to NY, I am completely unqualified to speak to the difference this machine makes. I am, however, qualified to say that the calzones are outrageously huge and the white pizza is one of my favorites I've ever had!
Salvios
I love when pizza spots will let you do half and half, especially with their gourmet flavors. Salvios always let me have both worlds and I thank them for it! 
The Cary restaurant scene has plenty of comforting American options! 
Corbett's Burgers & Soda Bar
Corbett's is a really neat spot in Cary that makes delicious hamburgers and milkshakes. The coolest part? Their soda wall! They have over 250 soda bottles and we loved picking out a new one every time. Although one of us always had to get a Cheerwine too, of course! 
Dame's Chicken & Waffles
Dame's Chicken & Waffles is a must-eat, especially when introducing out-of-town visitors to classic southern food. Dame's isn't your typical chicken & waffle joint. They take it up a few notches with their clever combinations, unique spreads, and flavored waffles! 
Scratch Kitchen & Taproom
Scratch is a really unique restaurant that fuses southern favorites with notes of Asian cuisine. Sounds a little crazy, right? Trust me, they succeed. Their BBQ egg rolls with sriracha orange-ginger aioli is one of my favorite appetizers in the Triangle. They're also known for their skillet mac & cheese options!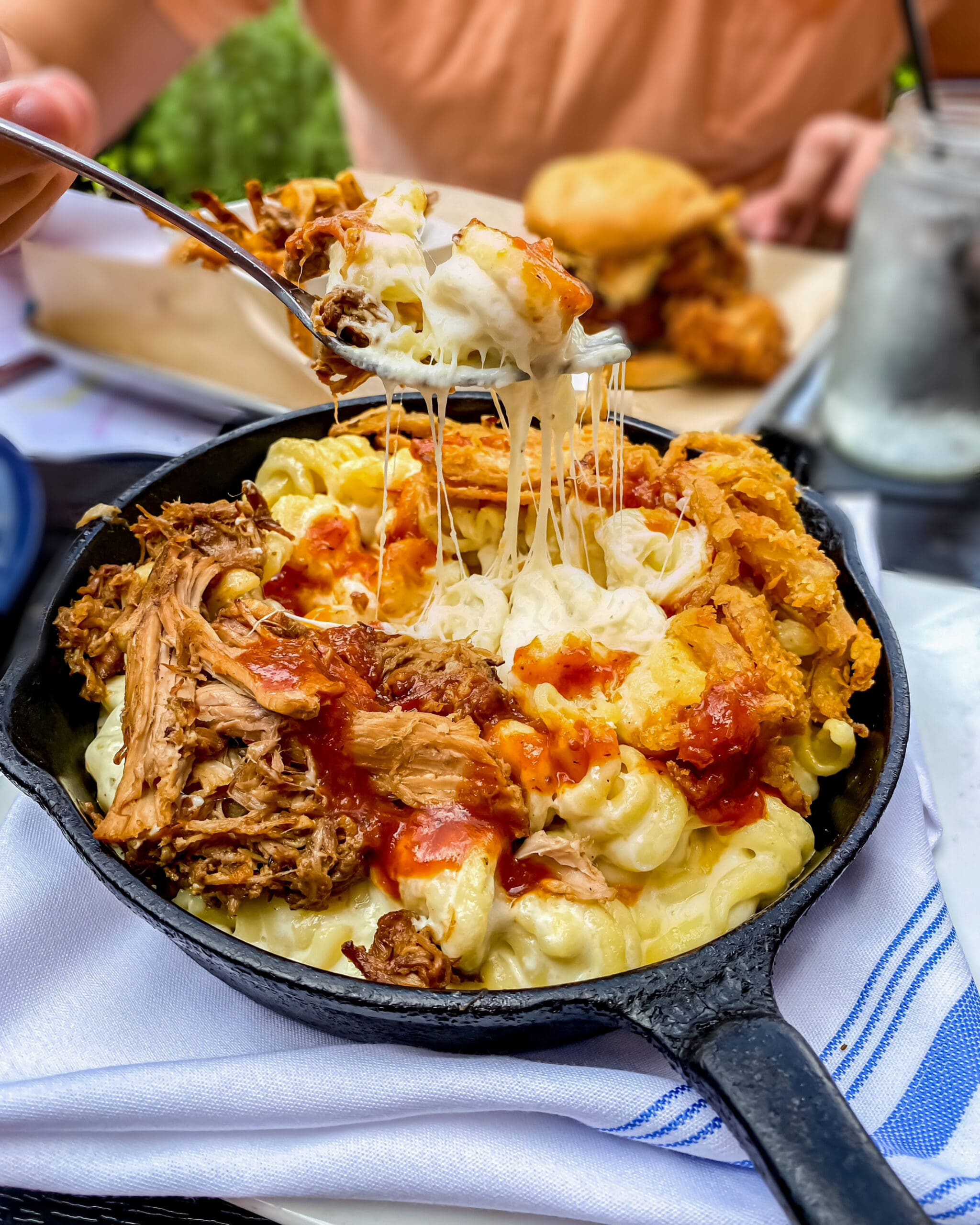 Tazza Kitchen 
Tazza Kitchen is a warm, modern restaurant that specializes in wood-fired cooking. You can find a little bit of everything there and it's all good. This is one of my favorite Cary restaurants to meet friends and colleagues at. We love their spicy sausage and honey pizza, crab cakes, kale salad, and the cast iron goat cheese dip. 
Brigs
Brigs is an iconic breakfast restaurant with locations throughout the Triangle. My favorite things to order are the seasonal pancakes and waffles. It's a perfect spot for classic, casual breakfast with big portions and great flavors! 
Mexican cuisine for any palate and budget
Burrito Shak 
Burrito Shak is my favorite fast-casual Mexican restaurant in the area. It follows the familiar concept of customizing your meal as you walk along the counter filled with ingredients and toppings. However, it stands head and shoulders above others because of its fresh ingredients and incredible coastal flavors. I love their burritos, fish tacos, and bowls. I highly recommend the Aloha bowl with your favorite protein.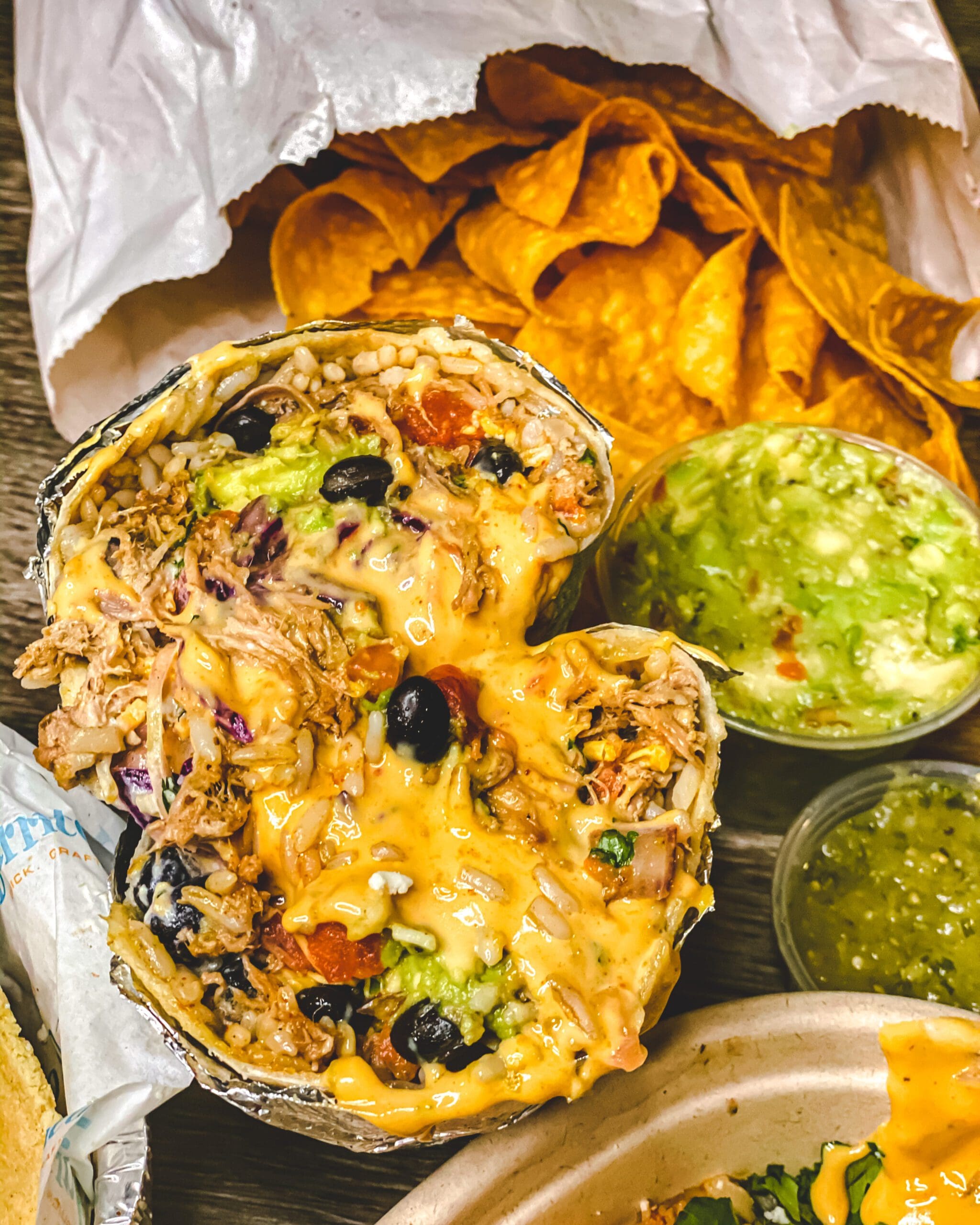 Gonza Tacos Y Tequila 
Gonza is just delicious. There are so many menu items that I love but my top favorites are the Mexican flag enchiladas, el platano, and nachos. I could never get sick of eating here! 
Totopos 
Totopos is a festive restaurant in Cary that has a design themed after Mexico City and a menu that follows suit. The food is really great and they make some of the best chilaquiles around!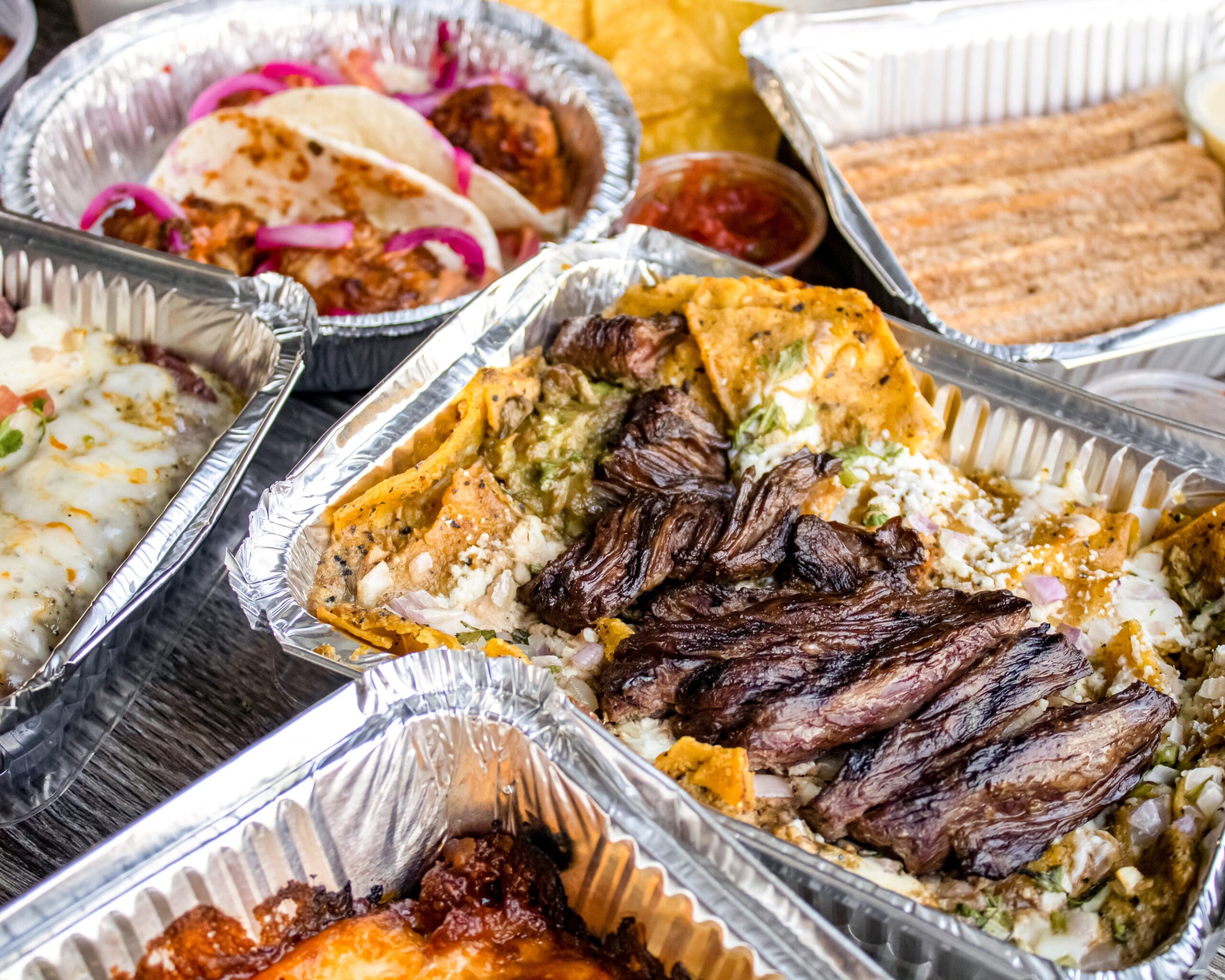 Esmeralda Grill 
Esmeralda Grill is a fantastic little restaurant in a strip mall where we loved to get our authentic street taco fix. A no-frills-style Mexican restaurant that makes plain good food! 
Mediterranean favorites in Cary
Bosphorus
Bosphorus is a fantastic little restaurant serving authentic Turkish and Mediterranean cuisine and is always one of my top recommendations for people when they move to the area.
The complimentary Turkish flatbread, pide, is outstanding and we never ever skip ordering the Cigar Bourek, an appetizer that consists of fried filo dough filled with feta, parsley, and onions and served with marinara sauce.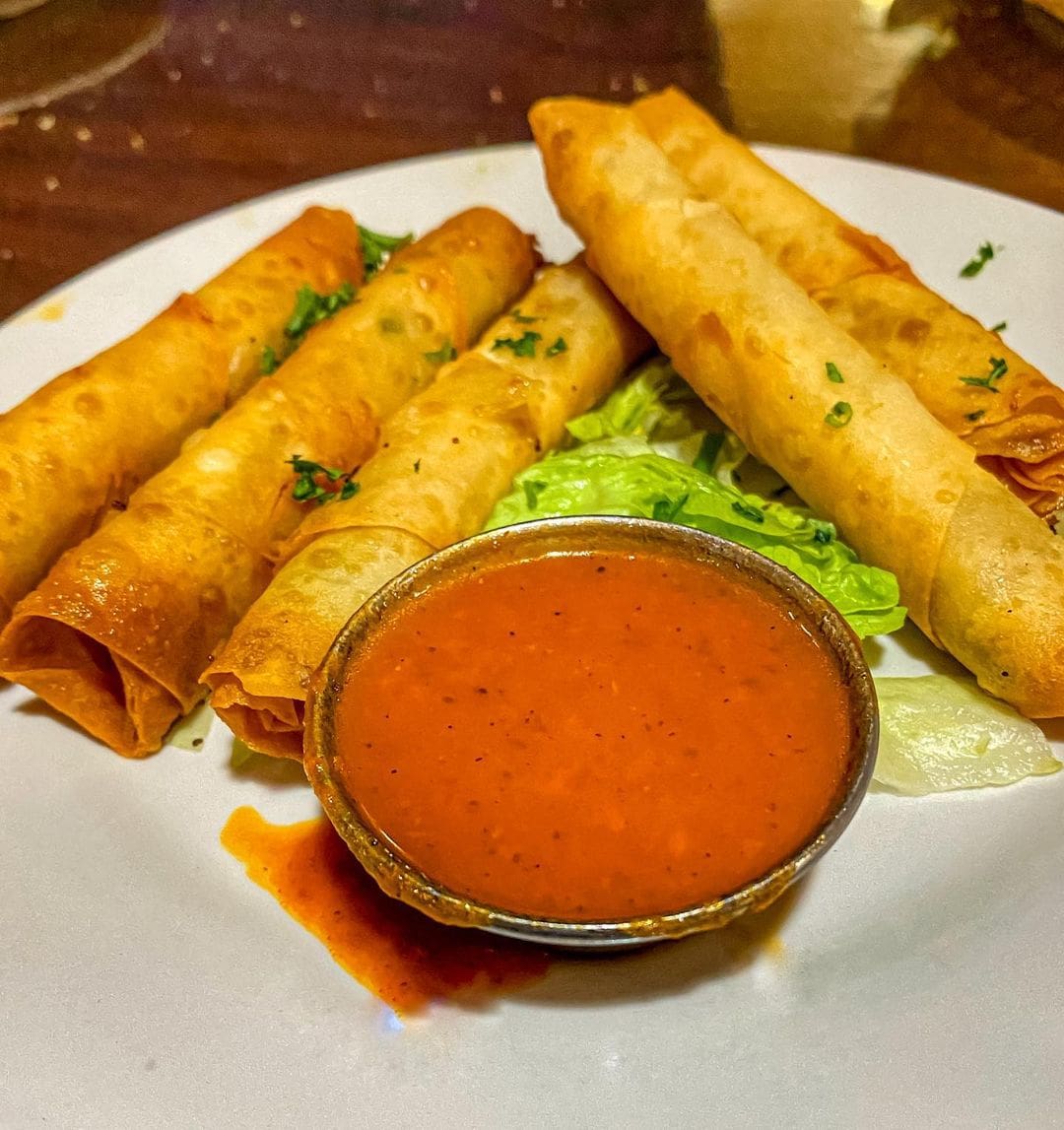 Sassool 
Sassool is a really neat fast-casual restaurant serving both hot and cold Lebanese and Mediterranean food. Choose from made-to-order entrees, or stick with the variety of delicious deli sides on display. Their food is so flavorful and there are plenty of options for customers with various dietary restrictions. 
Yes, you can even find Caribbean food in Cary! 
Taste of Jamaica 
Taste of Jamaica is one of the best-kept secrets among Cary restaurants. A small family-owned restaurant treating the public to their authentic recipes! I loved their jerk chicken, curried goat, and rice. 
Clearly, Cary restaurants are next level! 
This list will be constantly growing as I try more and more delicious spots. Did I miss your favorite? Be sure to leave a comment letting me know so that I can go try it out!