Located within North Carolina's Brunswick Islands, Leland is an inland town that features a thriving community and rapid growth. Although small towns aren't usually at the top of a person's bucket list when planning trips, it would be a mistake to overlook them–with Leland being no exception. Despite its location just outside of the ever-popular tourist destination that is Wilmington, Leland has created a name for itself with its emphasis on recreation and down-to-earth charm.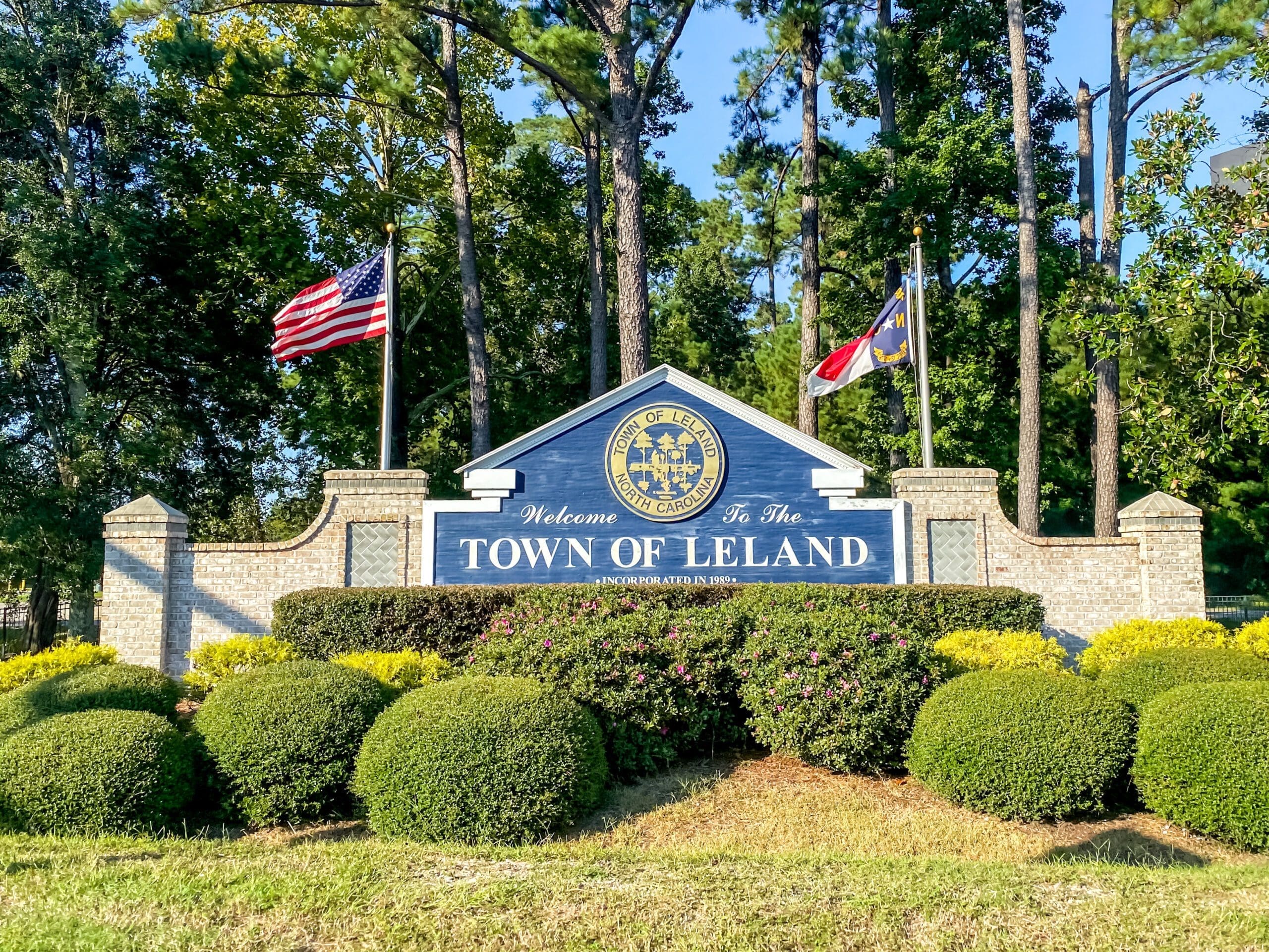 We spent a few days in Leland to explore the city in preparation for Leland in Lights, a festive Christmas tradition that NC Eat & Play was chosen to be the statewide partner of. This light display kicks off with a celebration on December 4th, 2021 and continues throughout the holiday season.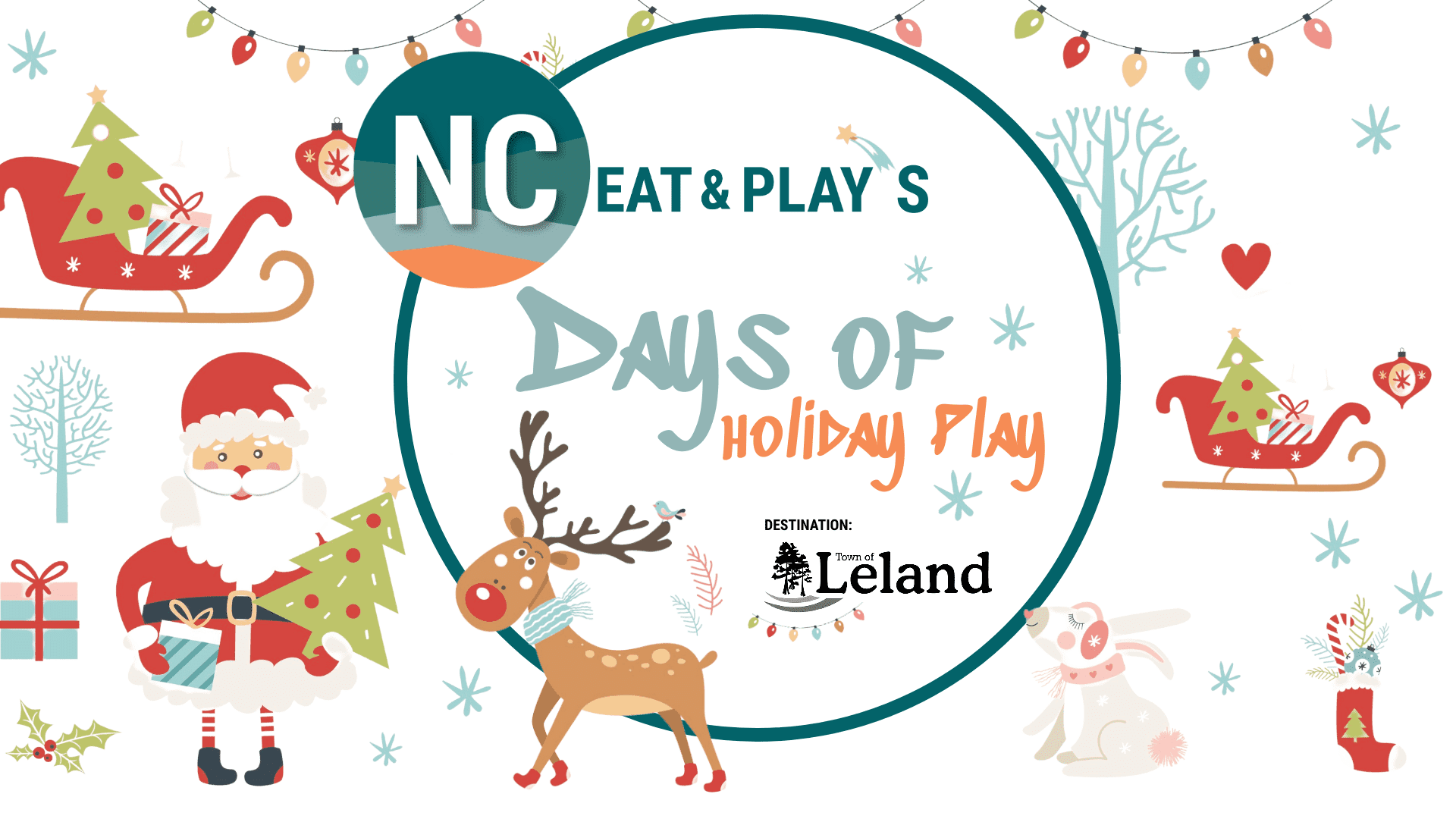 We know that this community event will be a show-stopping destination that you won't want to miss this year. Whether you're a local or driving in from out of town to experience Leland's holiday spirit, you should plan to explore the town a bit and we are here to help you do just that!
Leland's parks offer adventurous fun for everyone.
Founders Park
Spanning almost eight acres in size, Founders Park is a central greenspace with a playground, walking trails, fields, disk golf course, stage, and more. Soon, this park will be decked out with Christmas lights, creating a holiday wonderland in the middle of town.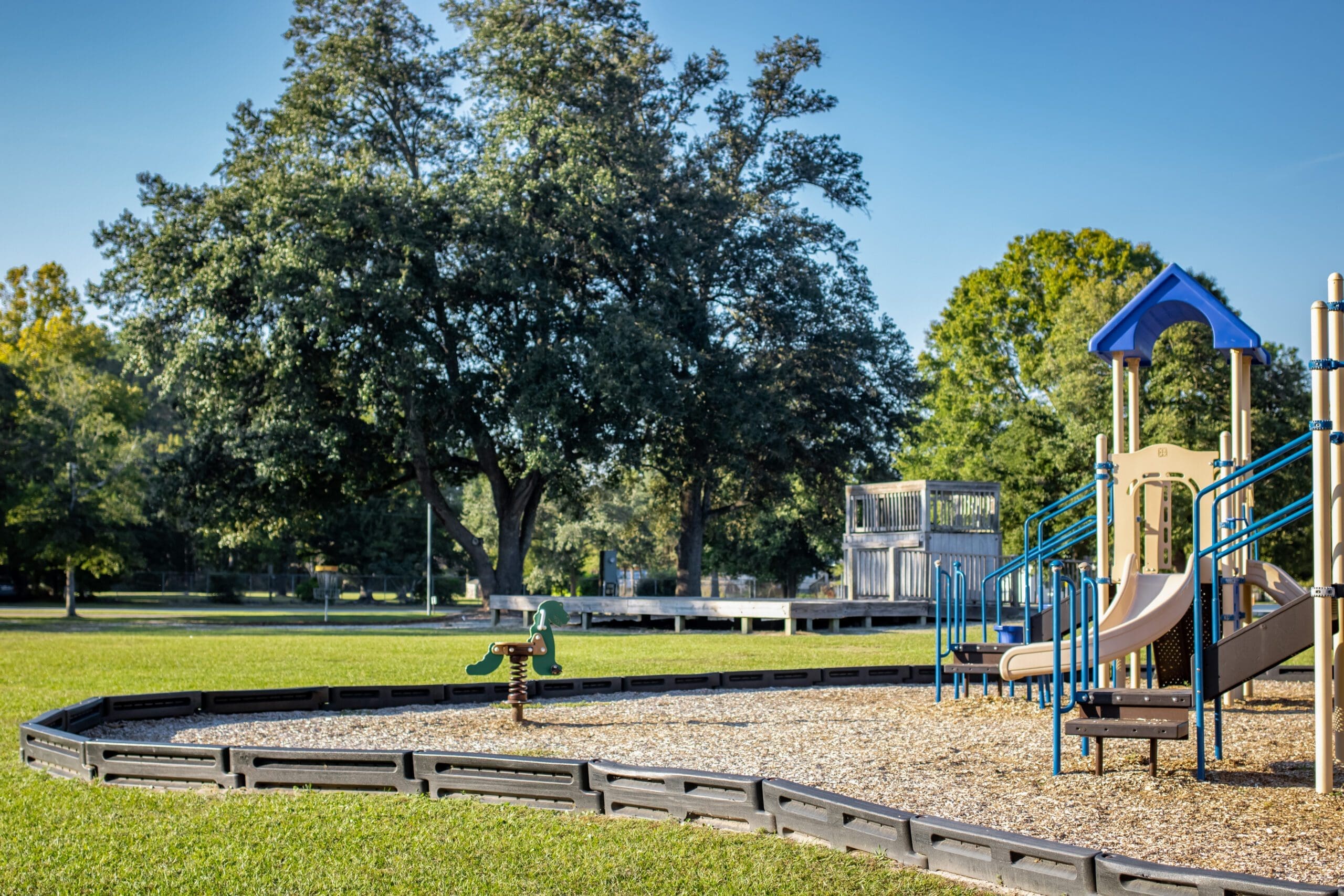 Cypress Cove Park
Sprawling wetlands make up Cypress Cove park, along with an access point to Mill Creek designated for kayaks and canoes. The floating dock has a small boat launch for adventurous water activities and is next to a fixed dock perfect for fishing. Keep an eye out for wildlife as its a great place to spot crabs and go bird-watching! There's even a fire pit if you're interested in warming up by a campfire with s'mores after your paddle through the marsh.
Westgate Nature Park
Westgate Nature Park is focused on educating and celebrating the outdoors. A unique nature-themed playground and boardwalk with educational signs encourage visitors to embrace the natural beauty around them, making it a fun park for all ages.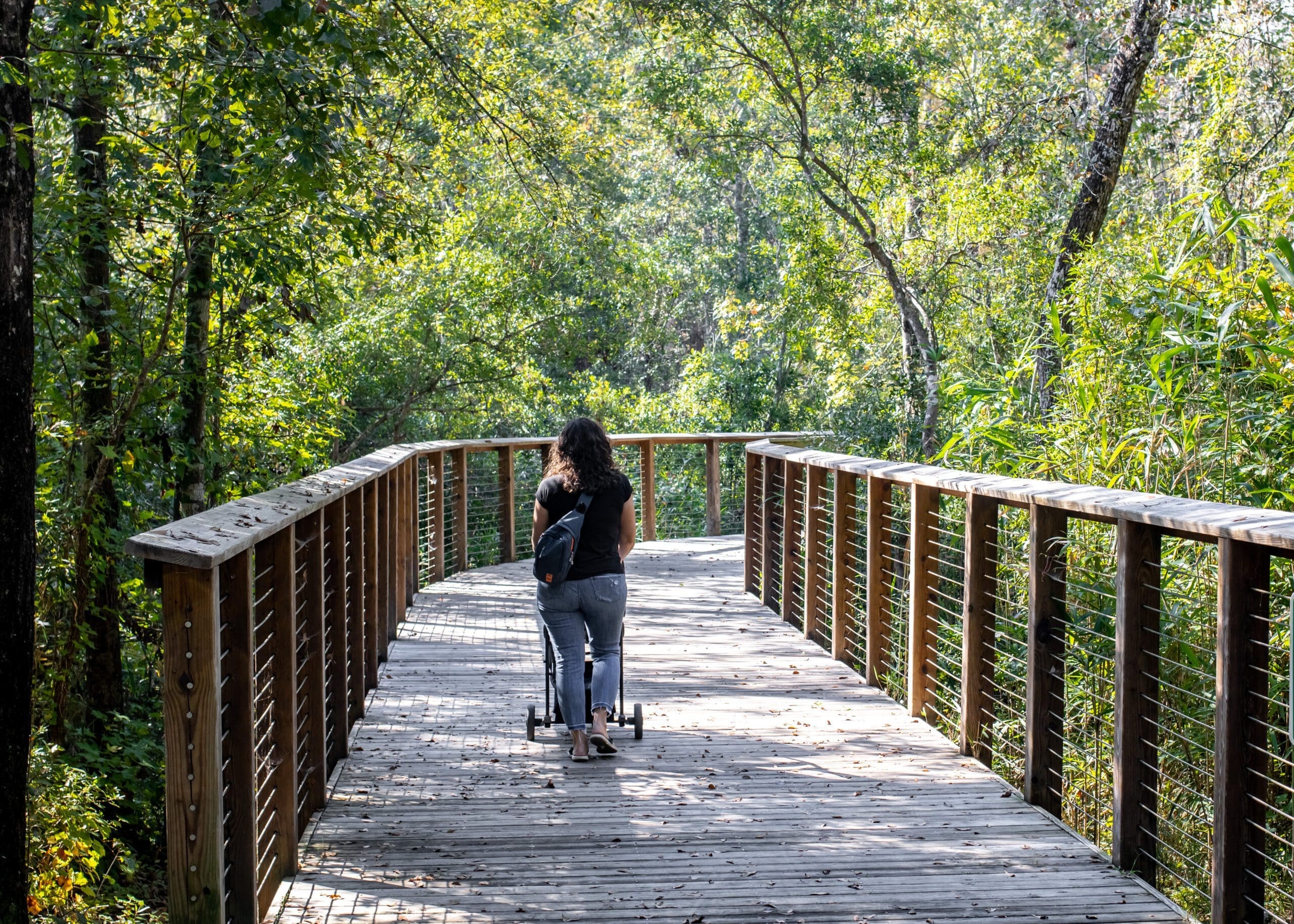 Go for the win in Leland
Whether you're a competitive athlete or a casual player, Leland is a top destination for a few games. Play, learn, or watch the competition at the House of Pickleball. For an easy-going outdoor game, check out the extensive disk golf course at Founders Park. More into the traditional game of golf? Leland has a few nationally recognized golf courses, Magnolia Greens and Cape Fear National.
Eat great food from local Leland restaurants
Leland may be a small town, but there are plenty of local eateries serving up tasty dishes for you to enjoy.
Pizzetta's Pizzeria
Pizzetta's serves up traditional Italian cuisine and New York style pizza. The pastas, garlic knots, and pizza are outstanding in quality and flavor. Don't forget to check out the homemade dessert corner!
New Day Café
Open for breakfast and lunch only, New Day Café is a local staple for classic dishes with modern flavor. The seasonal French toasts are one of their claims to fame so make sure to check out their specials!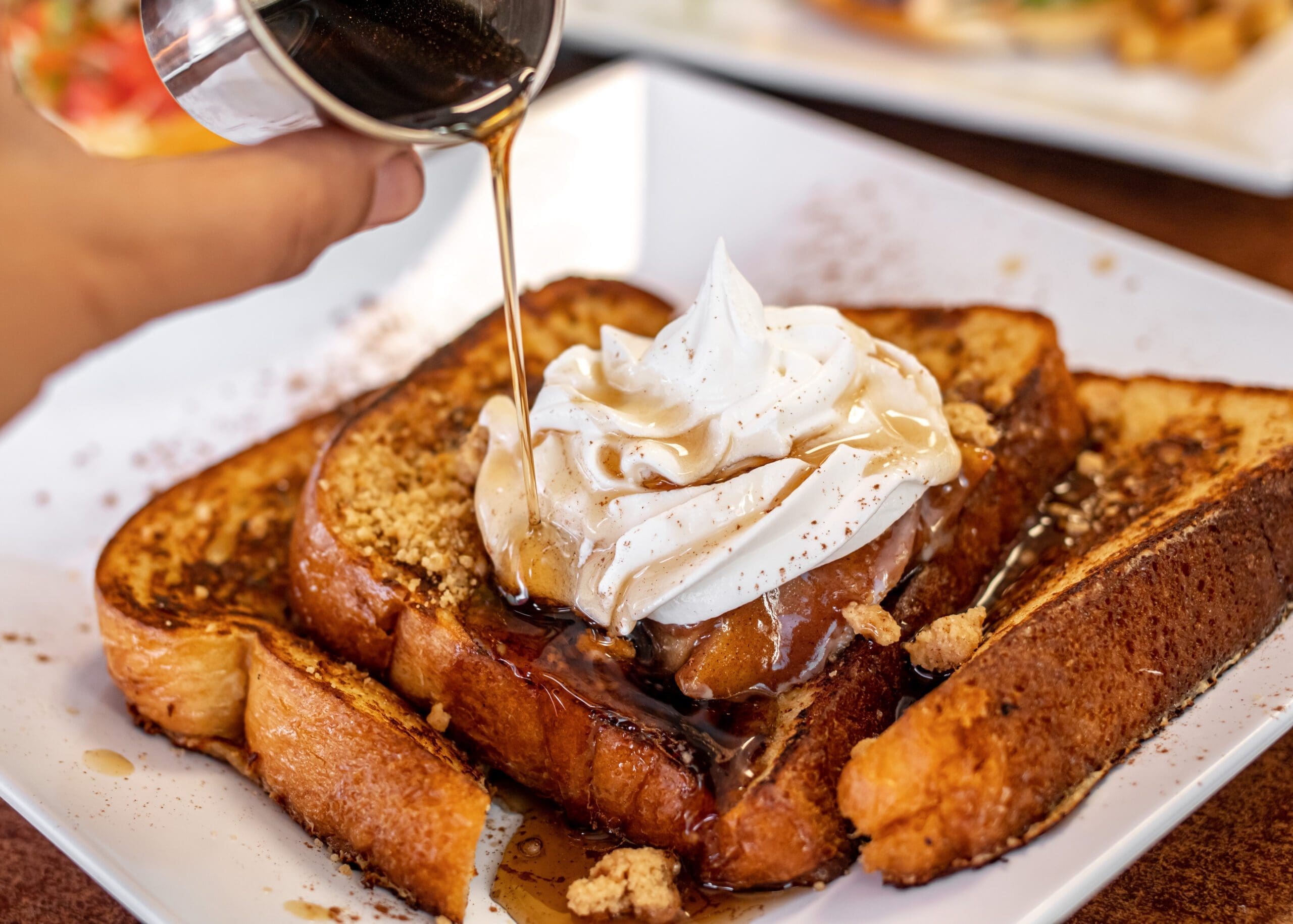 Papi's Chicken
Papi's Chicken is a fantastic fast-casual eatery serving up customizable Peruvian dishes. The tender rotisserie-style chicken is packed with flavor and there are more than fifteen sides to choose from.
P.T's Grille
P.T's Grille is a local icon that has won awards for its old-fashioned grilled burgers and seasoned fries. Don't skip the fresh-squeezed lemonade–they cut and squeeze the lemon right in front of you. It can't get fresher than that!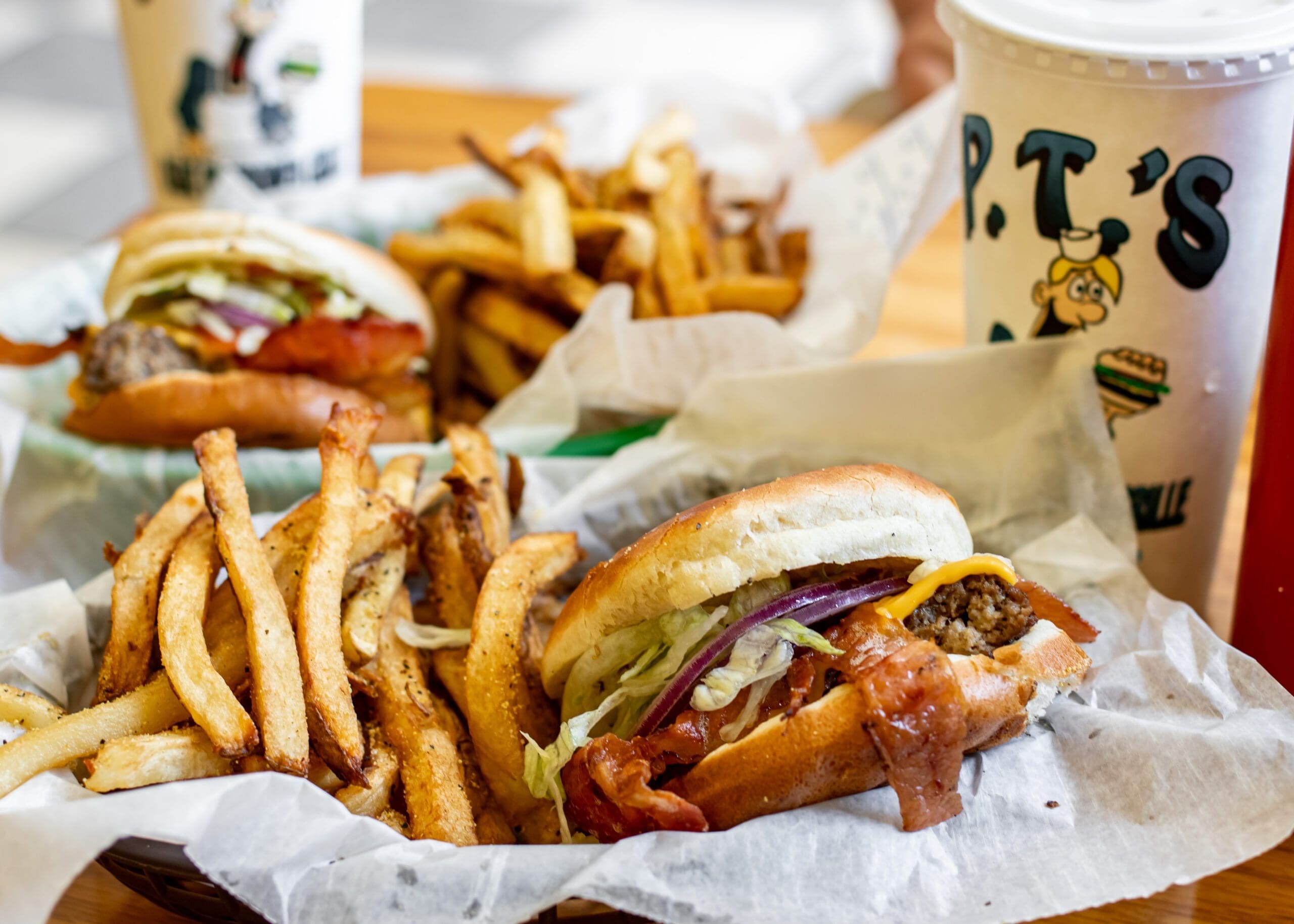 Other food recommendations
We are looking forward to our return trips to Leland so that we can check even more restaurants off of our to-try list. There are a quite a few more that we can't wait to try based on reviews and recommendations from friends. These include Farm House Kitchen for a traditional breakfast, Cape Fear Seafood for fresh coastal seafood bites, Leland Smokehouse for smoked meats, and the newly opened Brunswick Beer Xchange.