Nestled deep in the mountains of Western North Carolina, Bear Lake Reserve welcomes guests to their stunning property that feels wild and luxurious.
My family was invited to spend a weekend in one of the lake-view condos, and it was one of the most breathtaking and adventurous vacations we've taken together.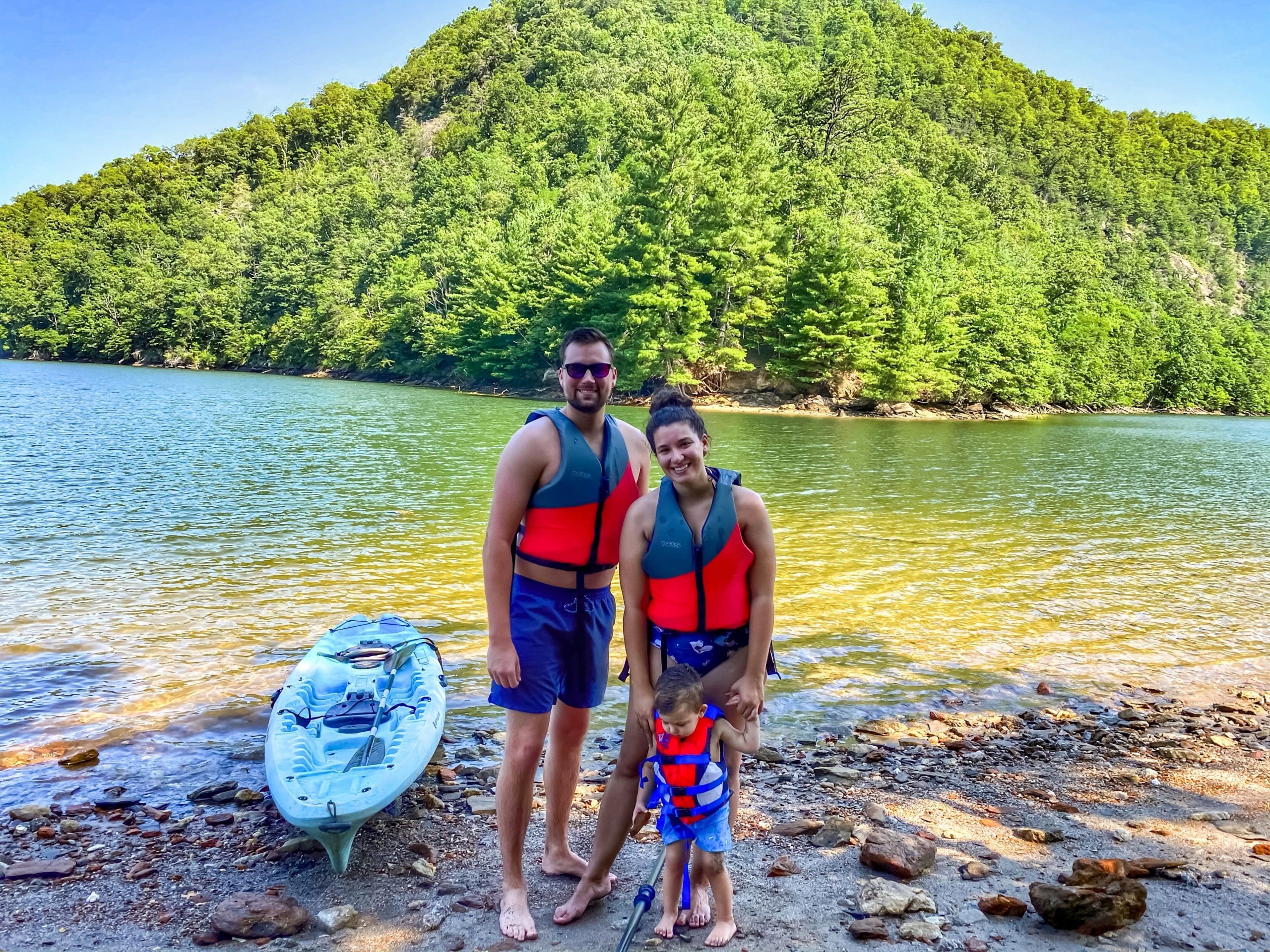 It's no surprise that my posts on social media after our visit quickly went viral. The internet blew up with excitement over this hidden gem, and I loved watching the pride in our state grow.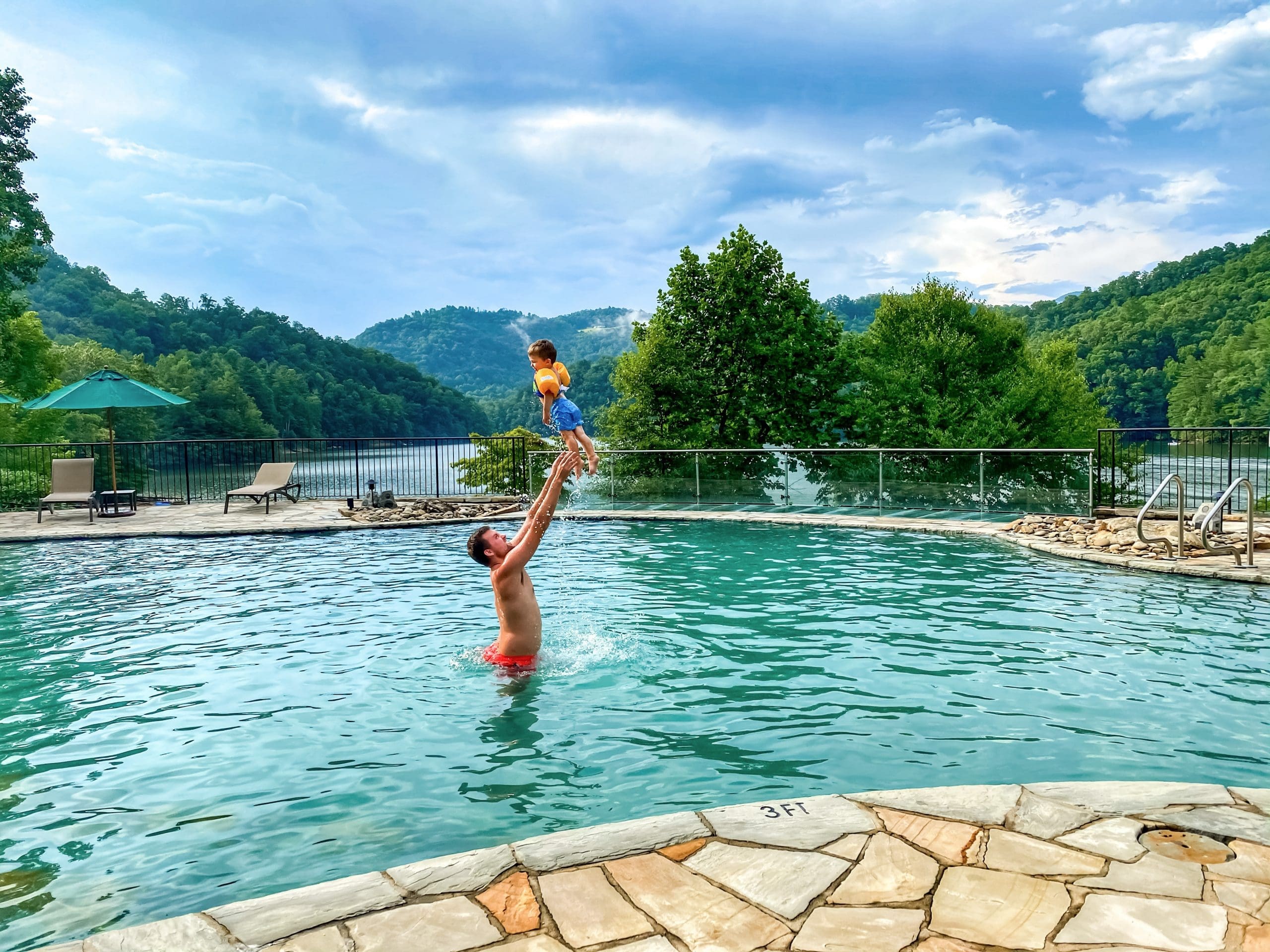 I'm writing this guide to Bear Lake Reserve to serve as a resource as you plan your visit to this oasis.
As a reminder: our beautiful mountains and the lovely people that call them home deserve our utmost respect. Visit, take in the beauty, and leave it better than you found.
Bear Lake Reserve is a resort destination in a secluded setting.
Bear Lake Reserve is located in Tuckasegee, about an hour west of Asheville. One of the most important things I can prepare you for is that this resort is truly secluded.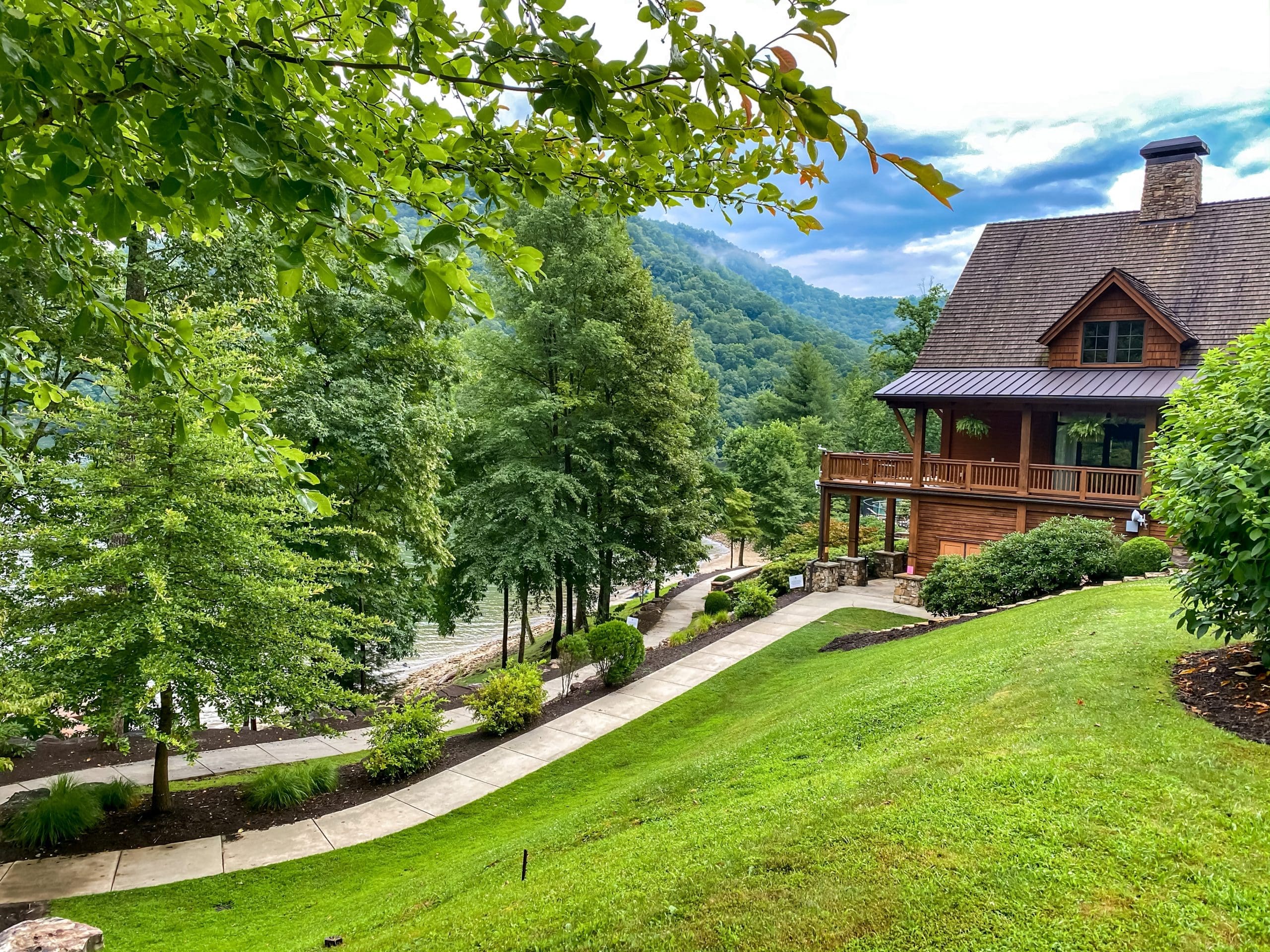 The drive from the resort's main entrance to the nearest town is 30 minutes. Not too far, right? That's what we thought too! We learned that after checking in at the main entrance, we still had another 30-minute drive deep into the property on winding mountain forest roads before we reached our accommodations.
The isolation of this paradise is a huge perk but one you should be prepared for. Stop in Sylva or Cashiers on your way in to pick up groceries because leaving for necessities will take a good portion of your day that could otherwise be spent in a jacuzzi overlooking the lake!
Accommodations in Bear Lake Reserve
Bear Lake Reserve is a community of unique condos and cabins. Bear Lake Reserve owns some and can be rented directly from their site. Some are owned privately and can be rented from the owners directly or via rental sites like Airbnb.
One of our readers visited the resort after my post, fell in love, and purchased a condo she now rents out for part of the year.
Each rental includes a kitchen that allows you to eat and cook at home as much as you'd like.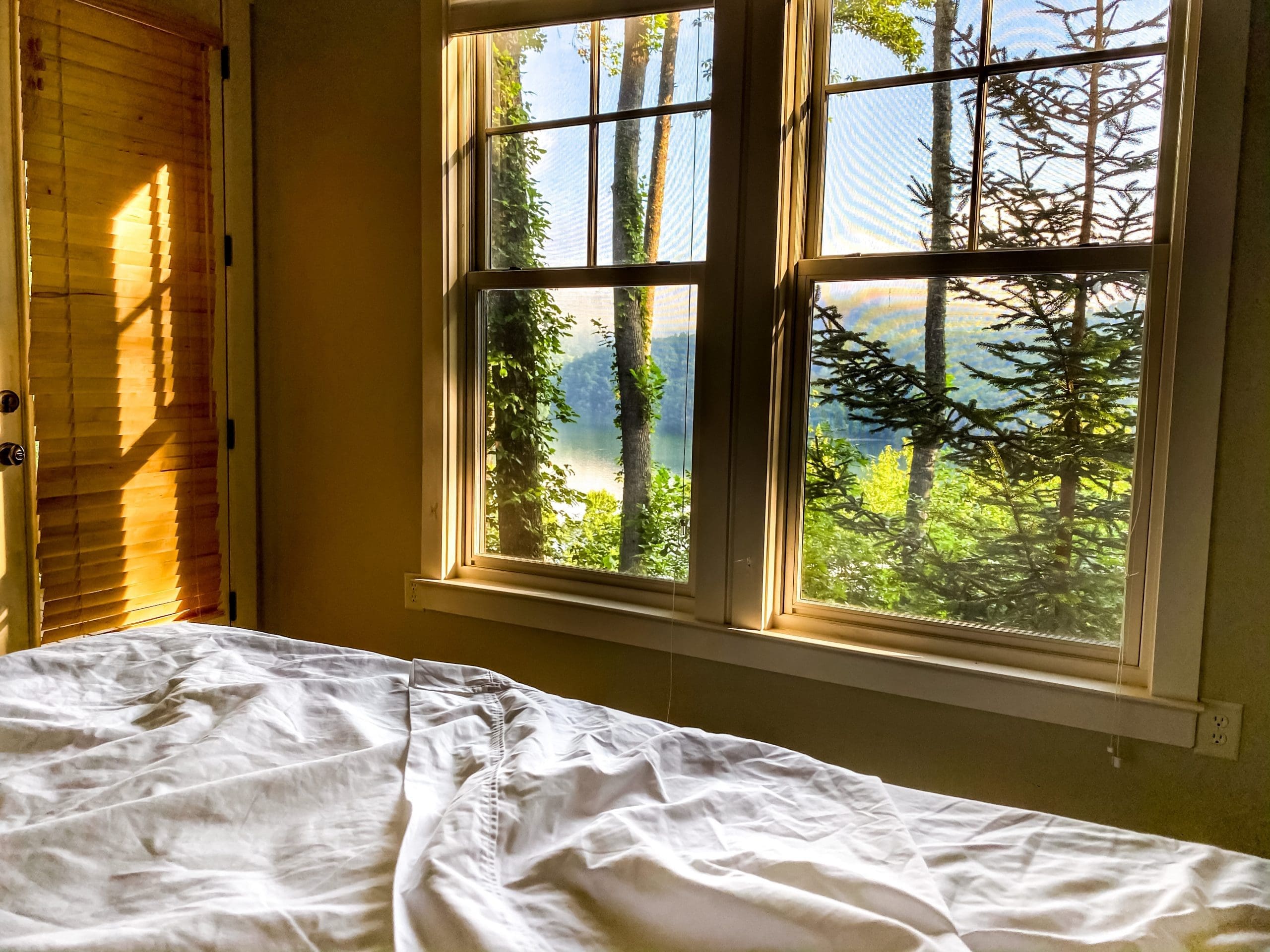 The best part? All of the accommodations in this community have complimentary access to the main lake-front clubhouse.
The clubhouse is where all the action is. You'll find the pool, a relaxing beach, water sports rentals, restaurants, and more.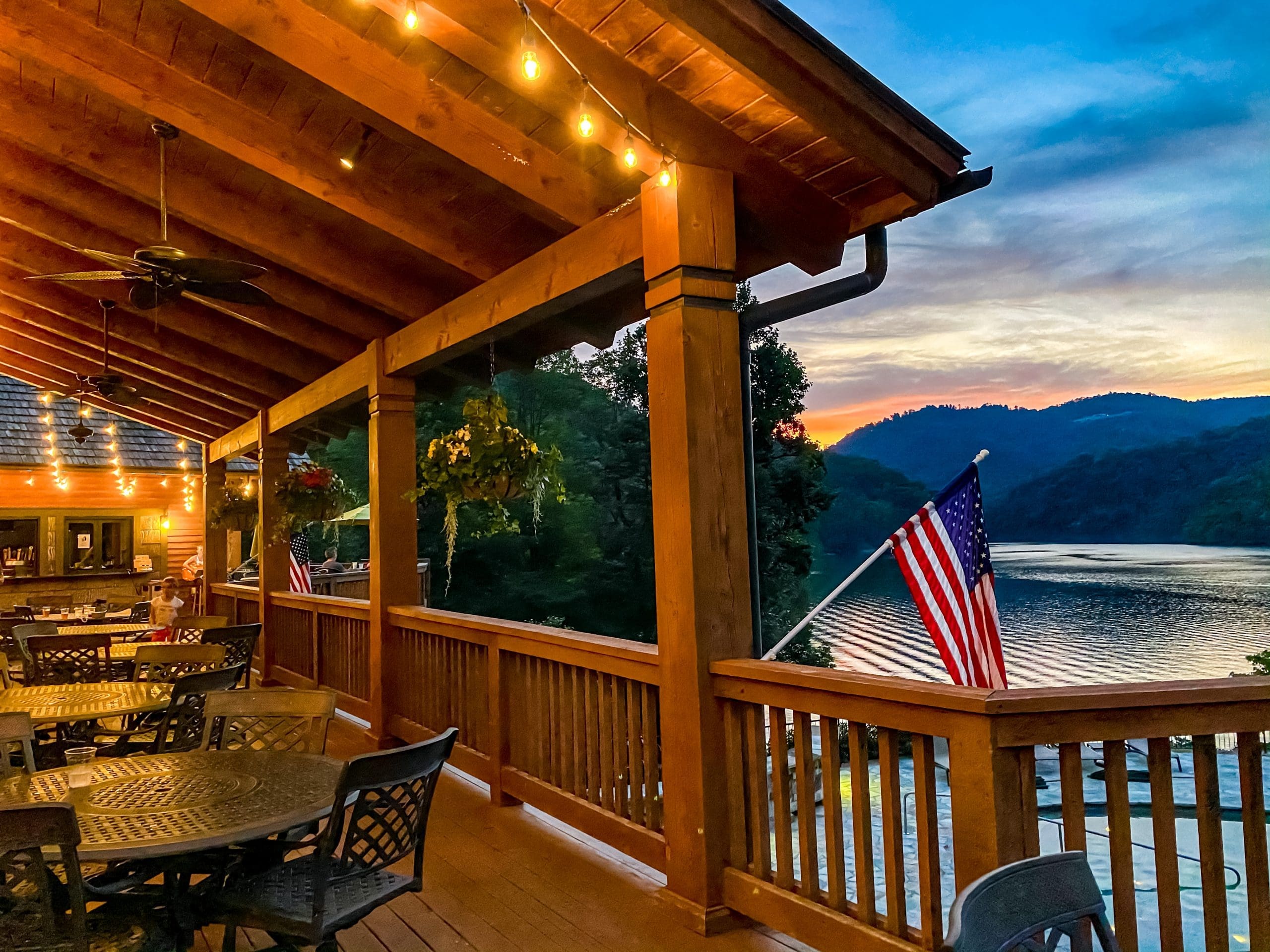 Free fun for guests
There is plenty to do on the property for no extra charge, a perk that makes this destination even more desirable.
At the clubhouse, guests can enjoy the gorgeous main pool, a kid's pool with a slide, and two hot tubs overlooking the property and lake.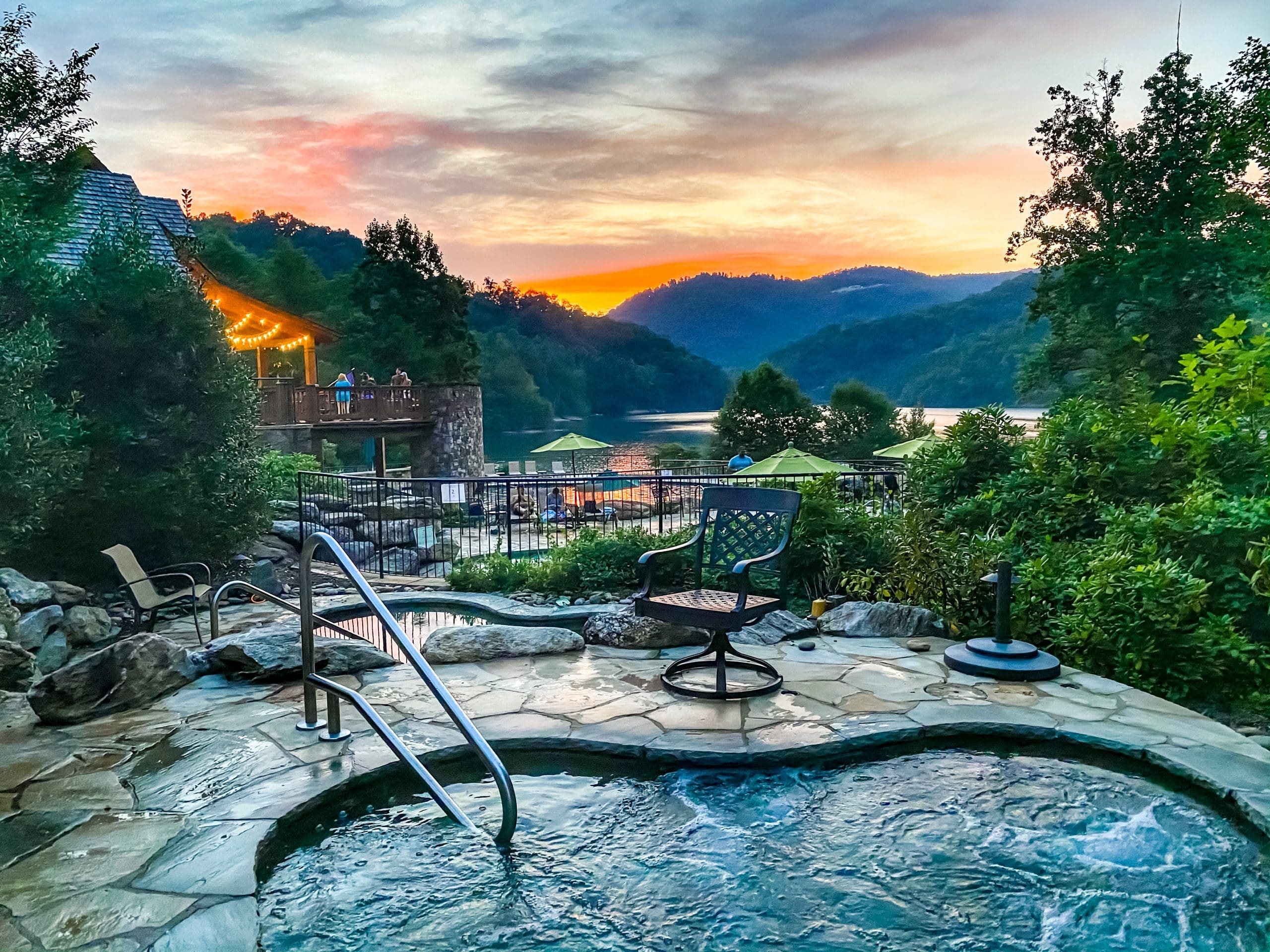 While water sport rentals are an extra charge for guests, you may bring your boat, paddleboard, kayaks, etc., to use for free. Beach access in front of the Lake Club allows for relaxing, sunbathing, and playing in the shallow and refreshing water.
Additionally, the property has tons of hiking trails for outdoor enthusiasts! Some trails can even be reached by kayak. Ask a staff member how to reach the waterfall. They love to share their tips!
Looking for more? Bear Lake Reserve has plenty of amenities for an affordable price.
If you're looking for some extra activities, you'll undoubtedly find them! We took advantage of both paddleboard and kayak rentals. We found the pricing affordable, and it certainly added some fun adventure to our trip by allowing us to leave the property to explore the lake further.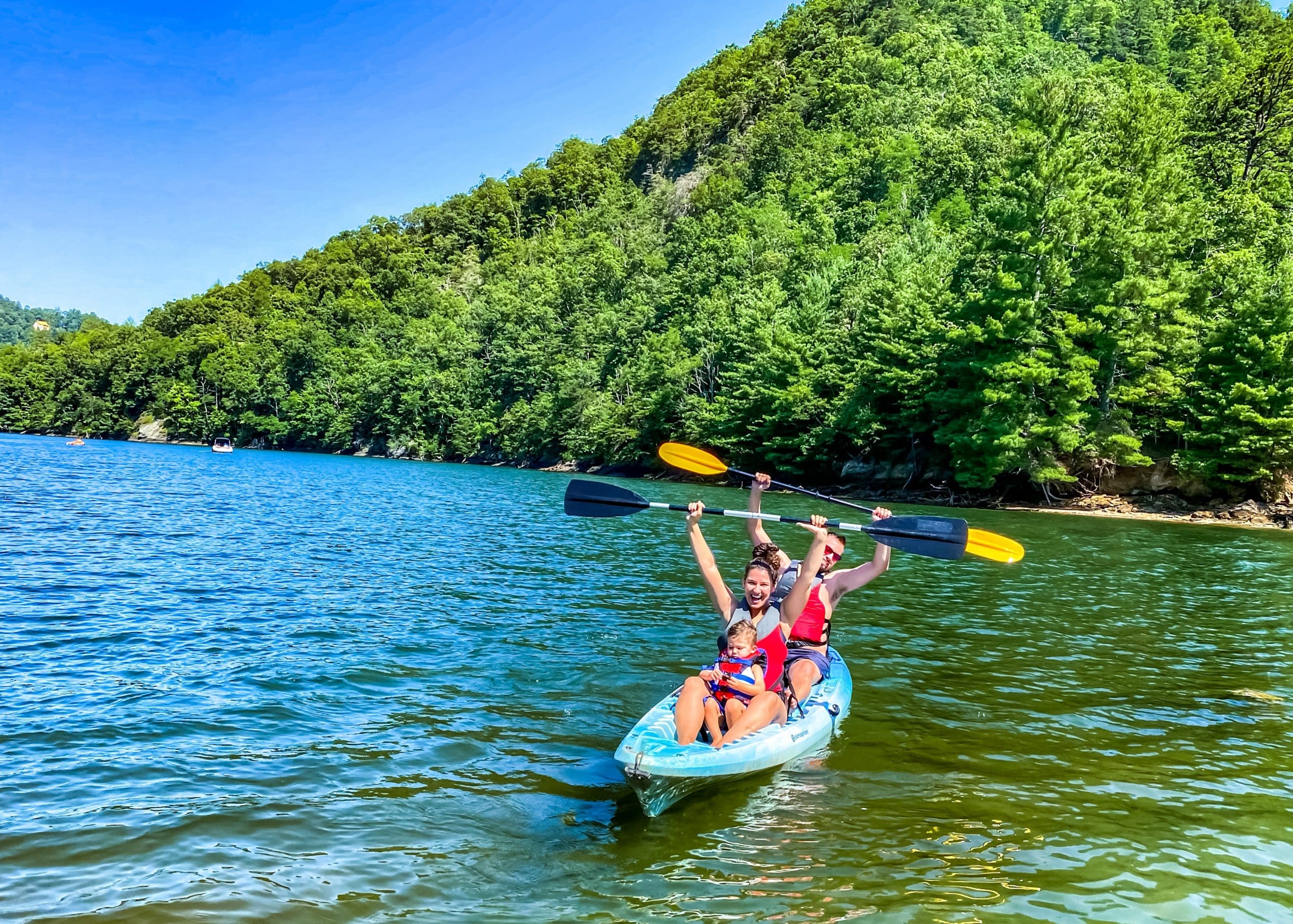 Golfers love the gorgeous mountaintop course that boasts nine holes and breathtaking 360-degree views. Additionally, other sports, such as pickleball and tennis, are available to play.
The restaurants at the lake club are a convenient way to enjoy a delicious meal with a stunning view. From a casual grill to refined dining, there's something for everyone to eat.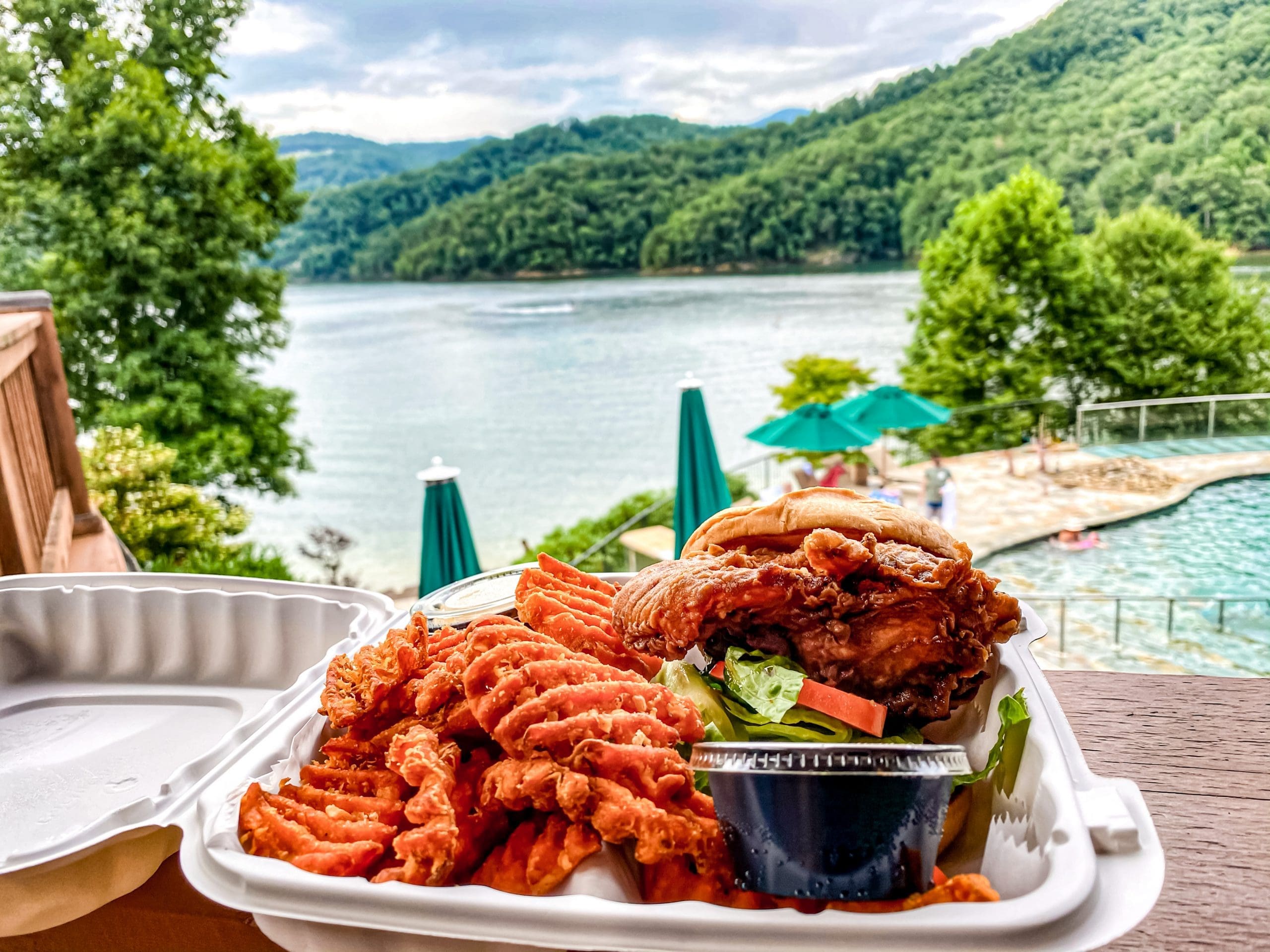 Bear Lake Reserve deserves a spot on your North Carolina Bucket List.
North Carolina offers stunning mountains, lovely lakes, and beautiful beaches. In a way, Bear Lake Reserve combines the three and creates a magical escape for its guests. I am confident you will love your visit as much as I did, maybe even more now that you're prepared!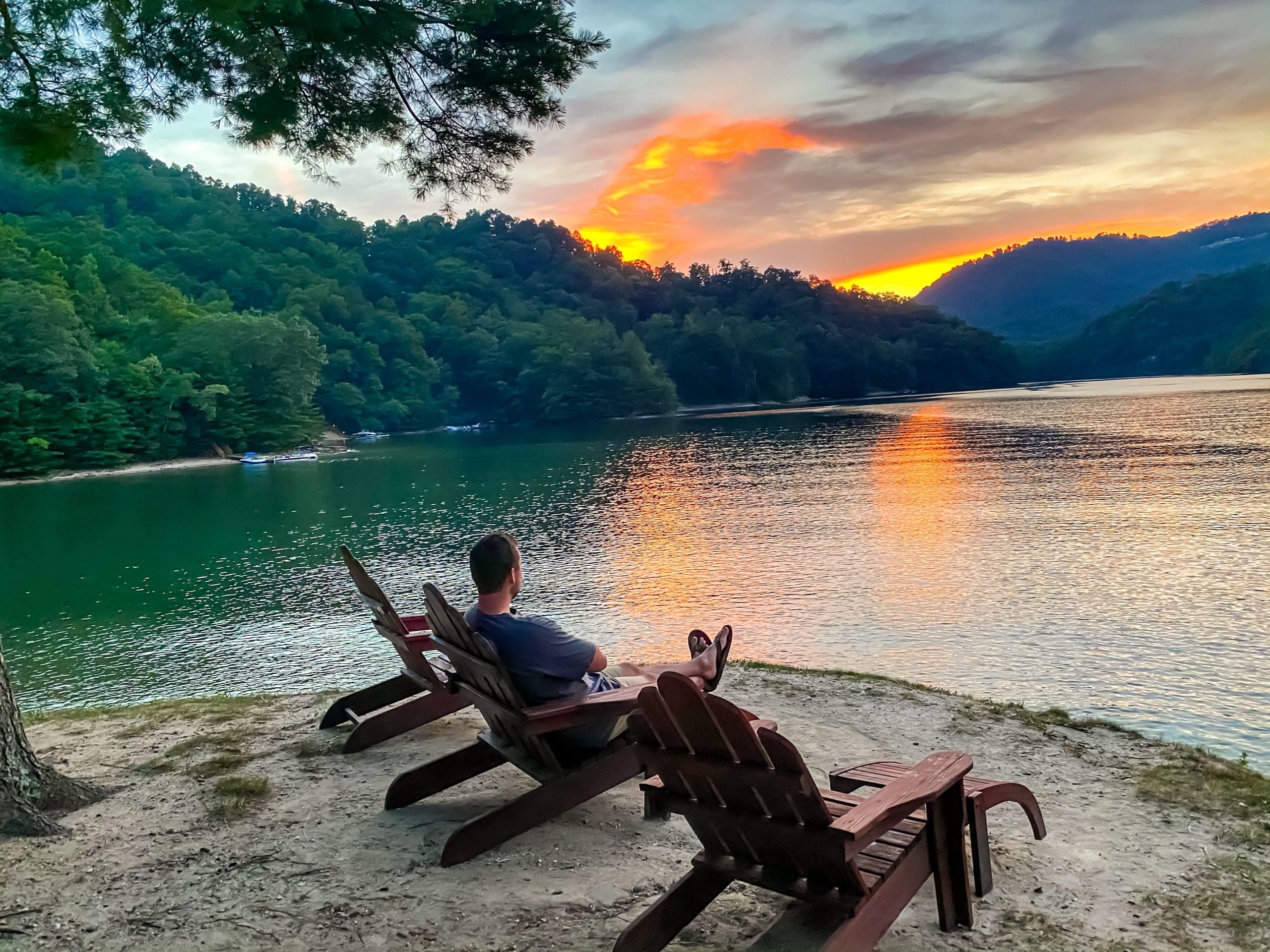 Interested in other North Carolina vacations? Check out my recent visit to
Maggie Valley
, another gorgeous mountain destination!