In North Carolina, barbecue is a noun not a verb. It's something you chow down on with a side of slaw and some warm hushpuppies. It plays an important part in the history, heritage, family dinner tables and kitchens across the state.
But everyone in the state isn't in agreement as to which style is the best. There are two distinct styles that differ in the way they are cooked, the cuts of pork, and ingredients used.
Lexington Style
Lexington style is most common in the Western and Piedmont areas of North Carolina. My parents grew up in the Greensboro area, so this is what they were most familiar with. It uses a red sauce consisting of vinegar, tomatoes, and red pepper flakes and is made using the shoulder of the pig. It is usually served with red slaw, which is coleslaw mixed with Lexington style red sauce.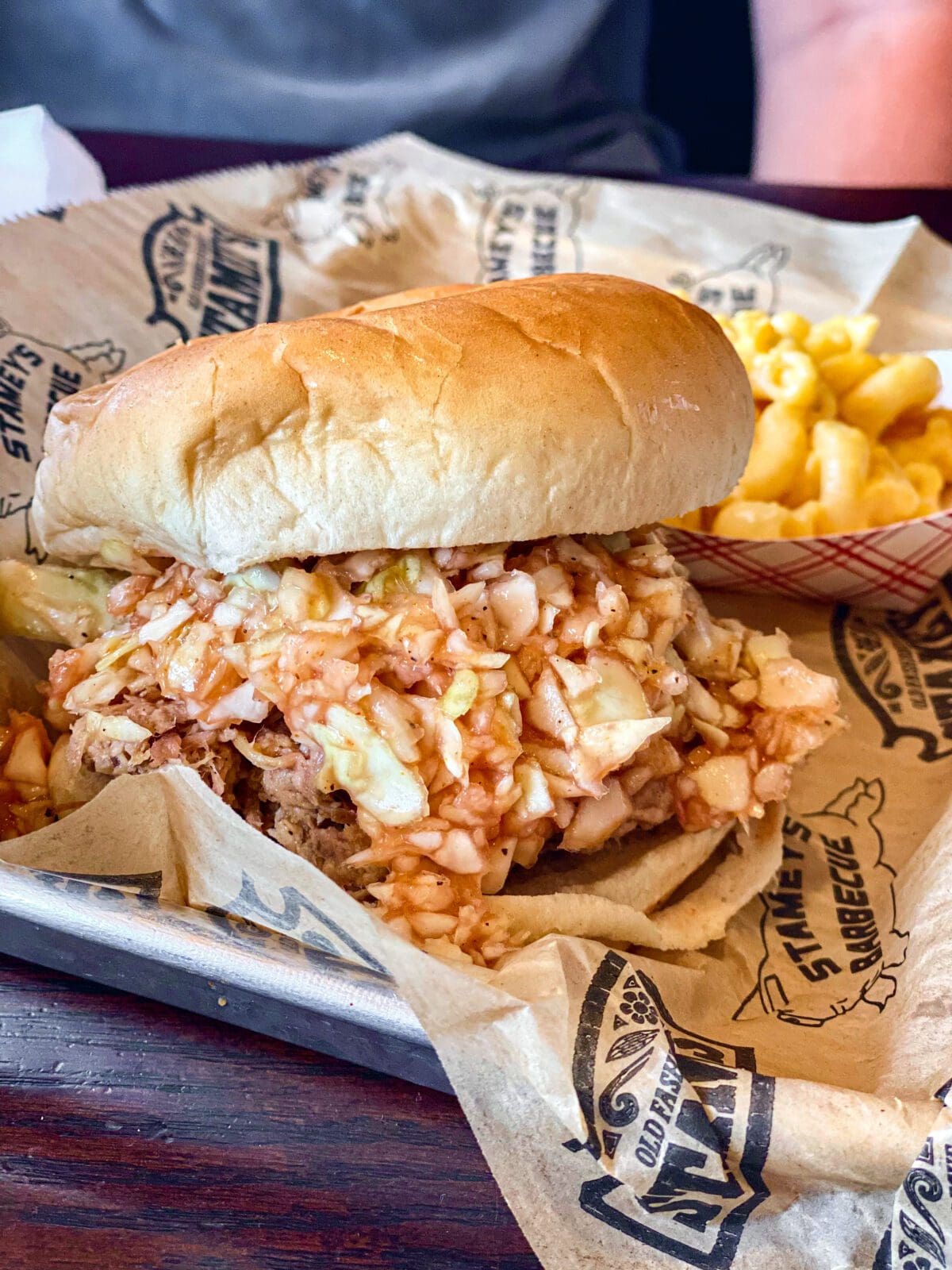 Stamey's Barbecue is one of our favorite spots to get Lexington style whenever we are in Greensboro. It was also one of my parents' favorite spots to go when they were teenagers and has been open since far before then, dating back to 1930.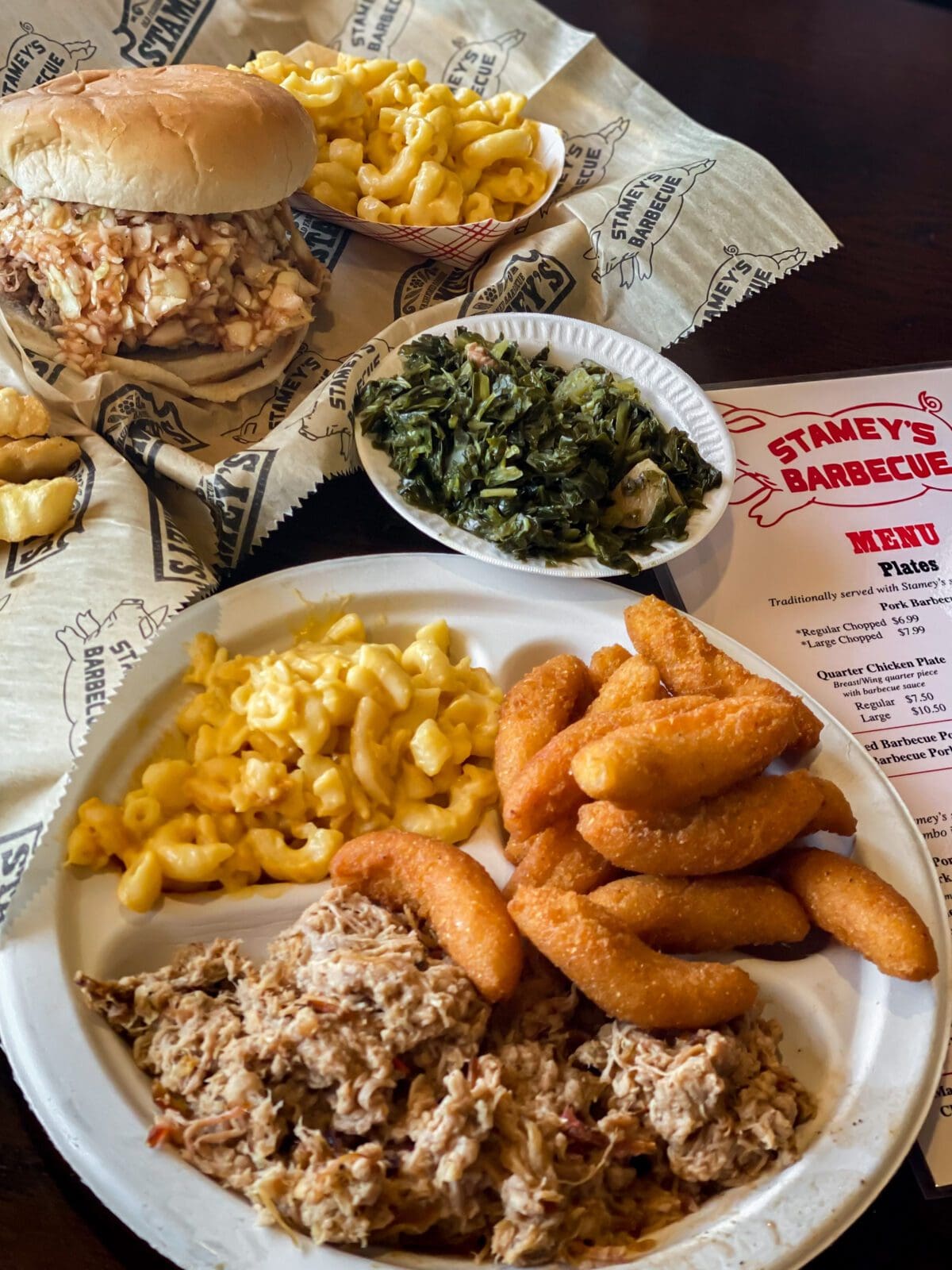 With one of their locations set right outside of Greensboro Coliseum, it's a family favorite lunch spot before any college basketball game we're attending there. Stamey's is famous for pit cooking its pork for up to ten hours over hardwood coals and flavoring their meat with it's "secret barbecue sauce".
Eastern Style
Eastern style is obviously native to the eastern region of the state. Megan's family is from eastern North Carolina and has been for generations. Her great grandfather even had his own barbecue restaurant. So needless to say, this is her family's barbecue of choice.
Eastern style is whole-hog meaning they uses all parts of the pig. Unlike Lexington style, Eastern style contains no tomatoes. It is purely vinegar and pepper which is used to season after cooking. The coleslaw is also different, swapping out the red for a white mayonnaise-based sauce.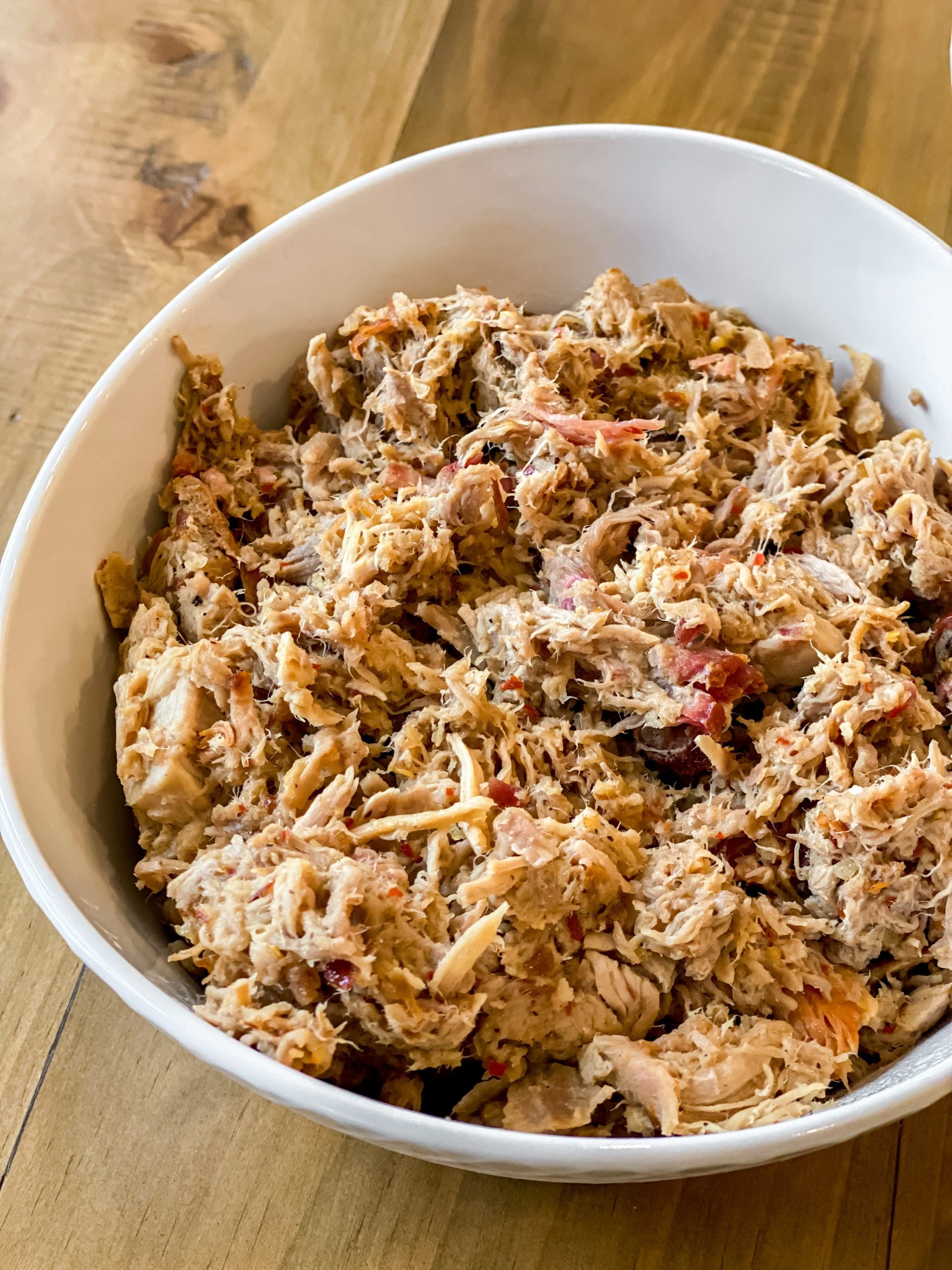 Skylight Inn BBQ in Ayden is one of our go to spots for Eastern style barbecue. Open since 1947, Skylight Inn has been run by the same family to this day, and that family has been cooking barbecue the same way all of those years; whole hog over wood, chopped on a wooden block.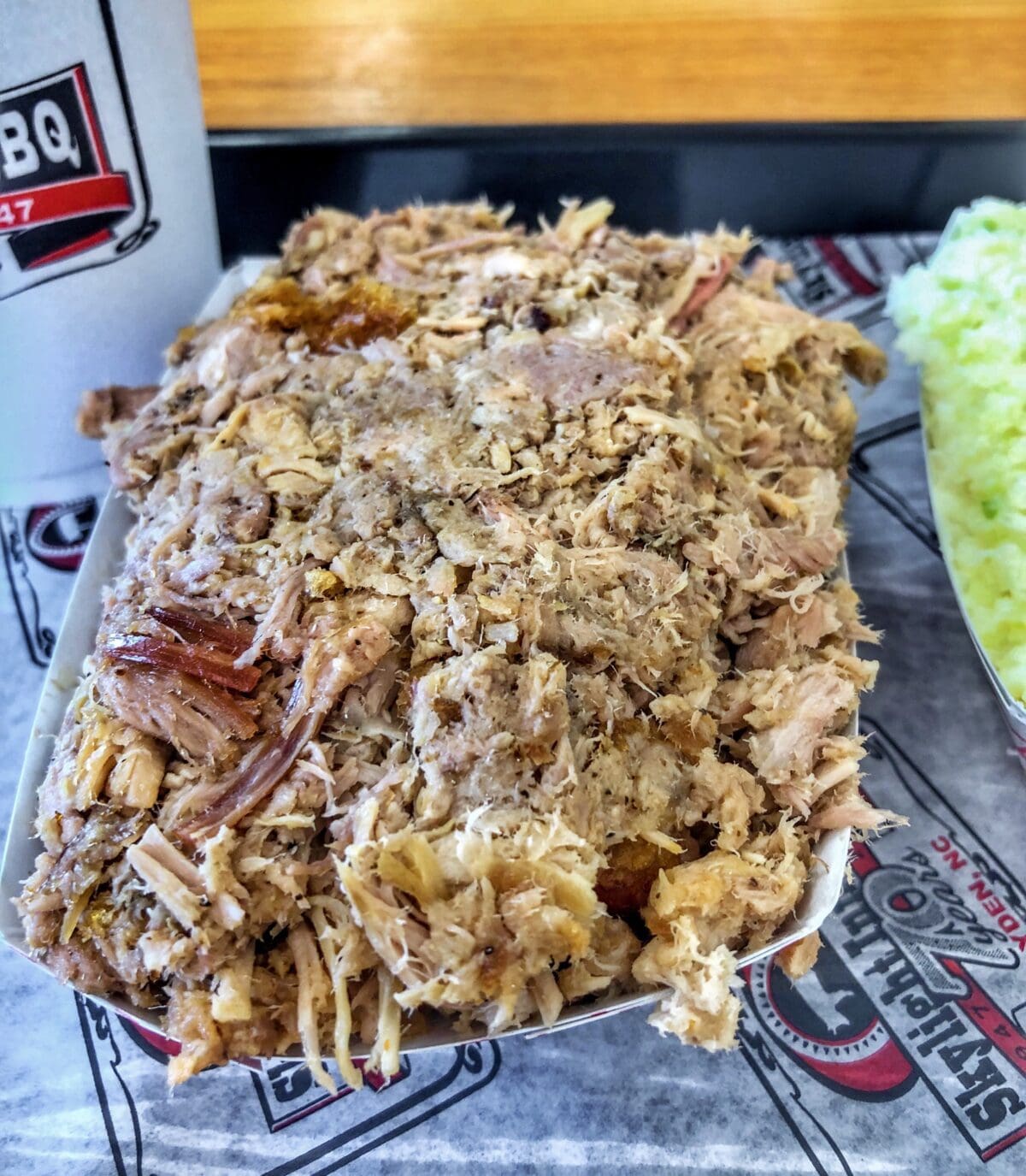 Their dedication and rich heritage have gained them notoriety not only within the state, but across the country.
NC Barbecue brings families together
While our families might have differing opinions on which NC barbecue is king, we've learned to appreciate both of them. Both bring different flavors to the table, but all delicious flavors nonetheless.
Luckily for you, there are plenty of restaurants across North Carolina where you can try both! Do you think Eastern style is pork perfection? Or is Lexington the only cue for you?
Keep following NC Eat & Play to find out which spots are our favorites and where you can find each style. For starters, check out our blog about one of Megan's family's favorite NC barbecue restaurants, Marty's!