Carolina Beach is perhaps the most lively of all the beach towns along North Carolina's coast. Tourists are drawn to it for its spacious beach, endless food and beverage options, and vintage yet thriving boardwalk.
While all of those features are extremely enjoyable for our family, the biggest reason we love Carolina Beach is personal: Harrison and I met when we were only sixteen years old!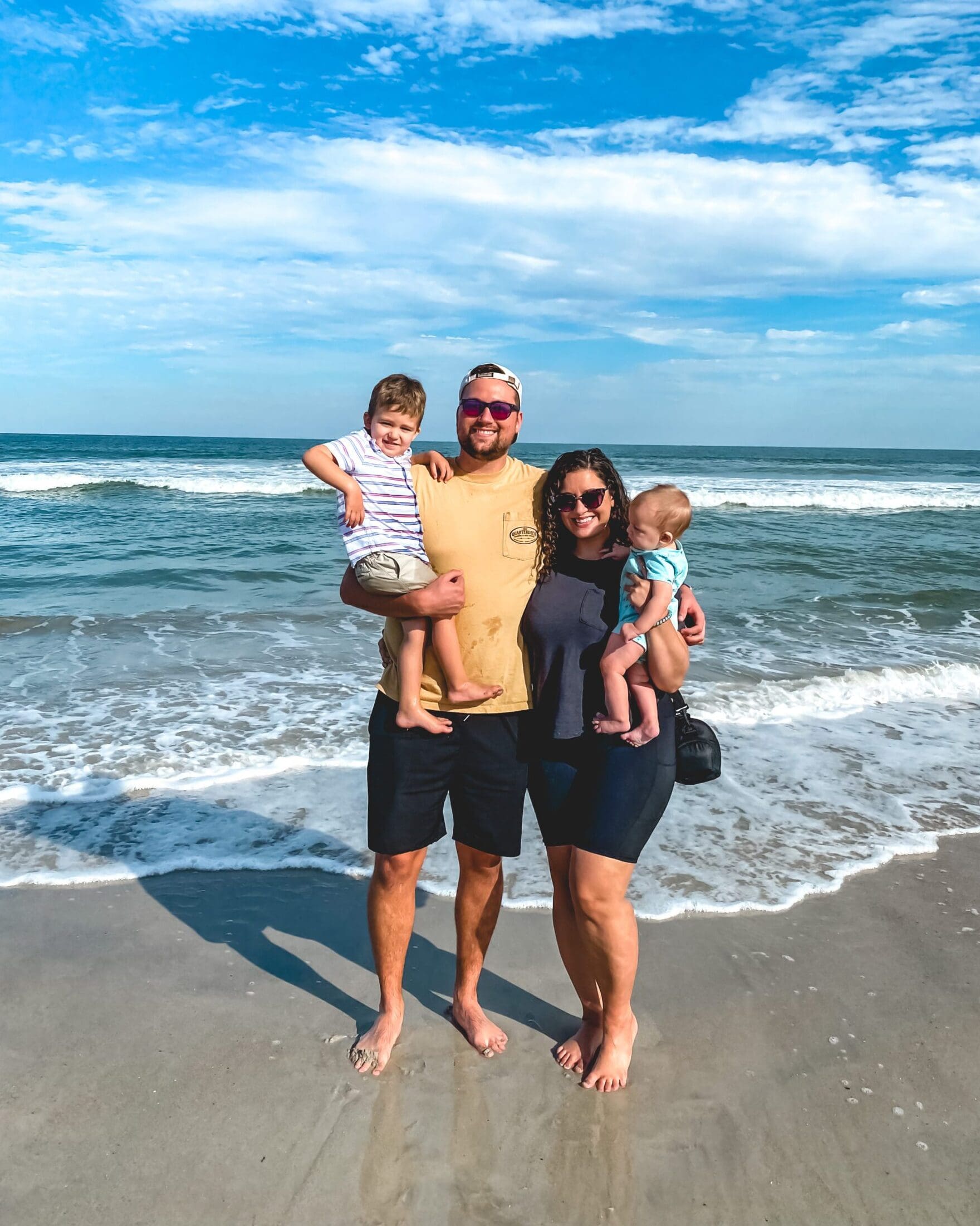 I will spare you all the details on how the cute boy on the beach won me over, but suffice it to say that Carolina Beach was a popular destination for church youth trips thanks to its walkability, public restrooms, and activities.
It was the perfect location for our story to begin, and it was so special to return eleven years later as husband and wife, parents of two sons, and owners of NC Eat & Play.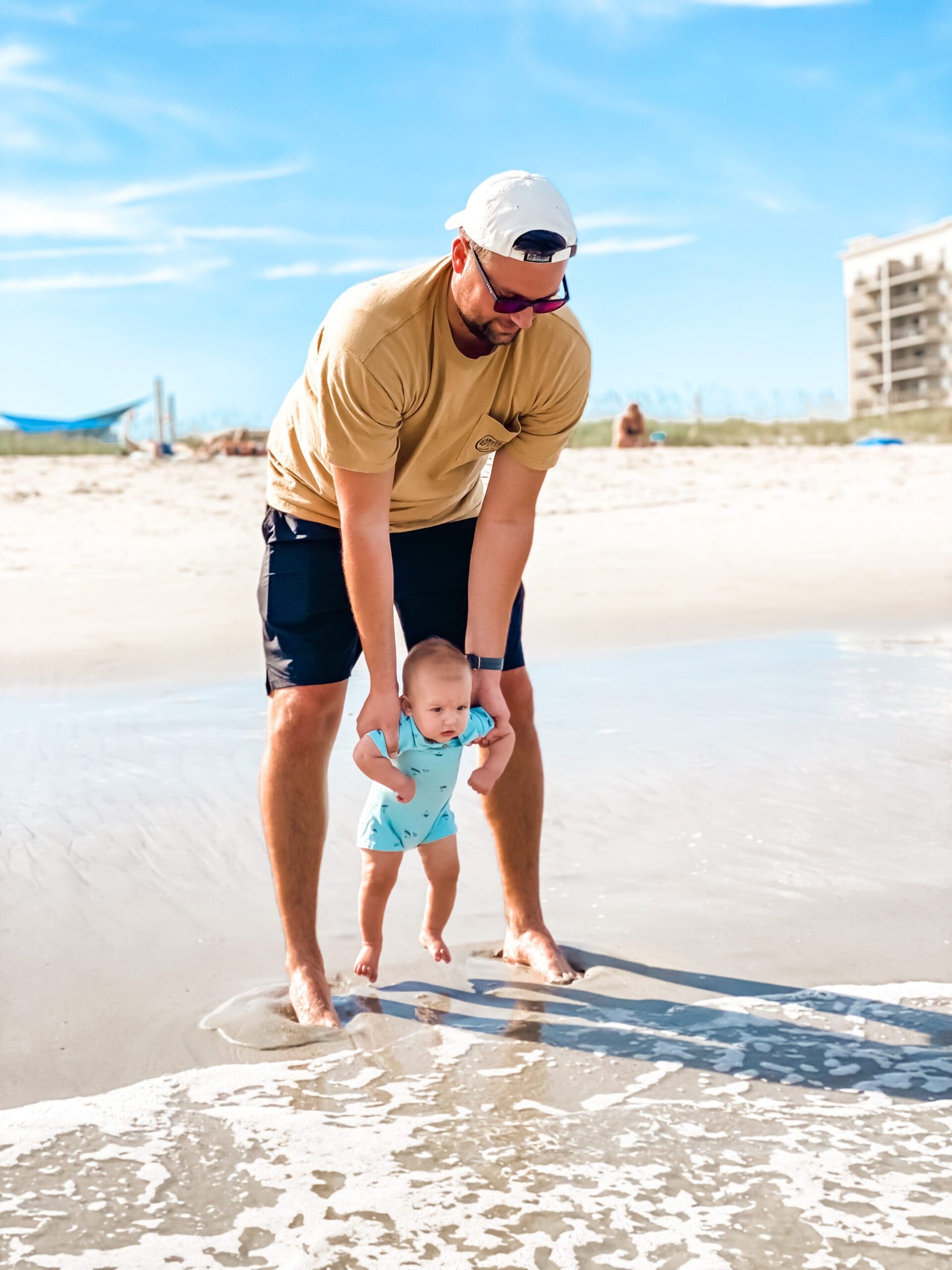 We explored as much as our stomachs and feet would allow, and after clocking thousands of steps and (what felt like) thousands of bites, we are prepared to share our favorite experiences with you!
Restaurants in Carolina Beach that we love
There's a reason "Eat" comes first in the name NC Eat & Play. Food rules my world. Fortunately, we had great success on our foodie tour and found some spots that deserve a place on the itinerary for your next visit.
Island Burgers & Bites
It may be inside a gas station, but Island Burgers & Bites makes an impressive hamburger that belongs on, and may even top, our list of favorite burgers in the state.
Customize your burger to your liking, but do not miss the candied bacon or the hot, crispy French fries. Patio seating with a view of the nearby harbor is available around the side of the building.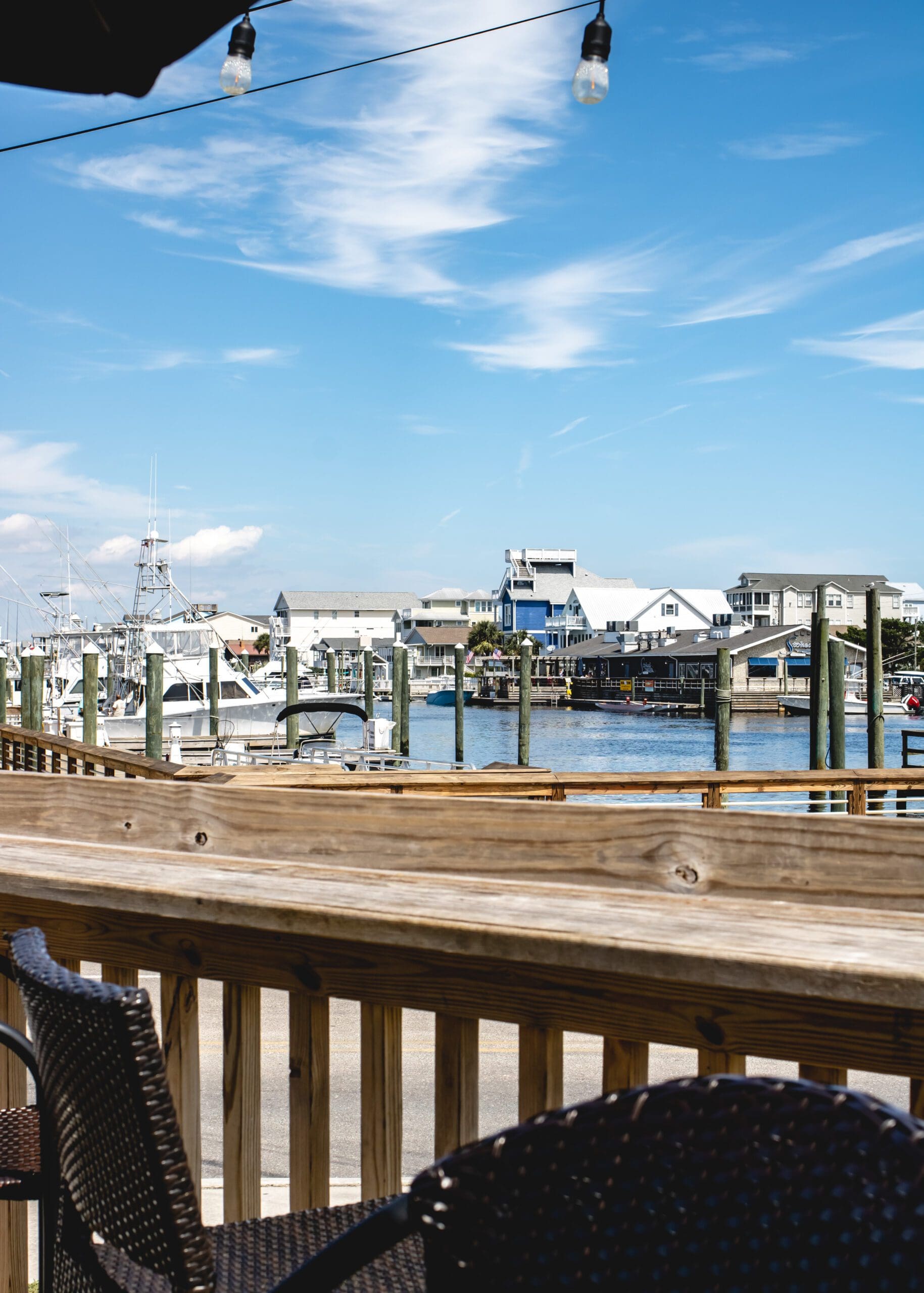 Michael's Seafood Restaurant
Known for its award-winning seafood chowder, Michael's Seafood Restaurant is one of the most popular picks among locals and tourists alike. I asked my followers where I should eat in Carolina Beach; the most suggested spot by far was Michael's.
As a chowder lover, I knew I had to get a taste, and the rumors are true. This chowder is the best I've ever had, and that's saying a lot. In fact, it's so in demand they're willing to ship it to you!
We recommend visiting to enjoy the full chowder experience, though!
We also tried the macaroni and cheese and the shrimp & grits. Both were outstanding!
Between the exquisite chowder loaded with seafood and the amazing entrees, this restaurant was one of our favorite stops.
Kate's Pancake House
A laid-back, classic breakfast is a must for us while on vacation. Kate's Pancake House perfectly incorporates fun flavors while remaining true to the classics.
If you have trouble picking between all the fantastic pancake choices, opt for a pancake flight which allows you to choose three. If you want to balance out the sweetness with a savory option, the Irish eggs Benedict was salty heaven!
Nauti Dog
Located on the boardwalk directly across from the ocean, Nauti Dog is the perfect spot to grab a quick lunch after spending a fall morning at the beach.
Beachgoers can order at the bar window outside or dine in. We chose to dine in for a nice air-conditioned break since the temps are warm well into fall.
We were impressed with the unique hot dog options. I had never had a hot dog on a pretzel bun topped with beer cheese before, and I'm not sure I can ever return to regular hot dogs!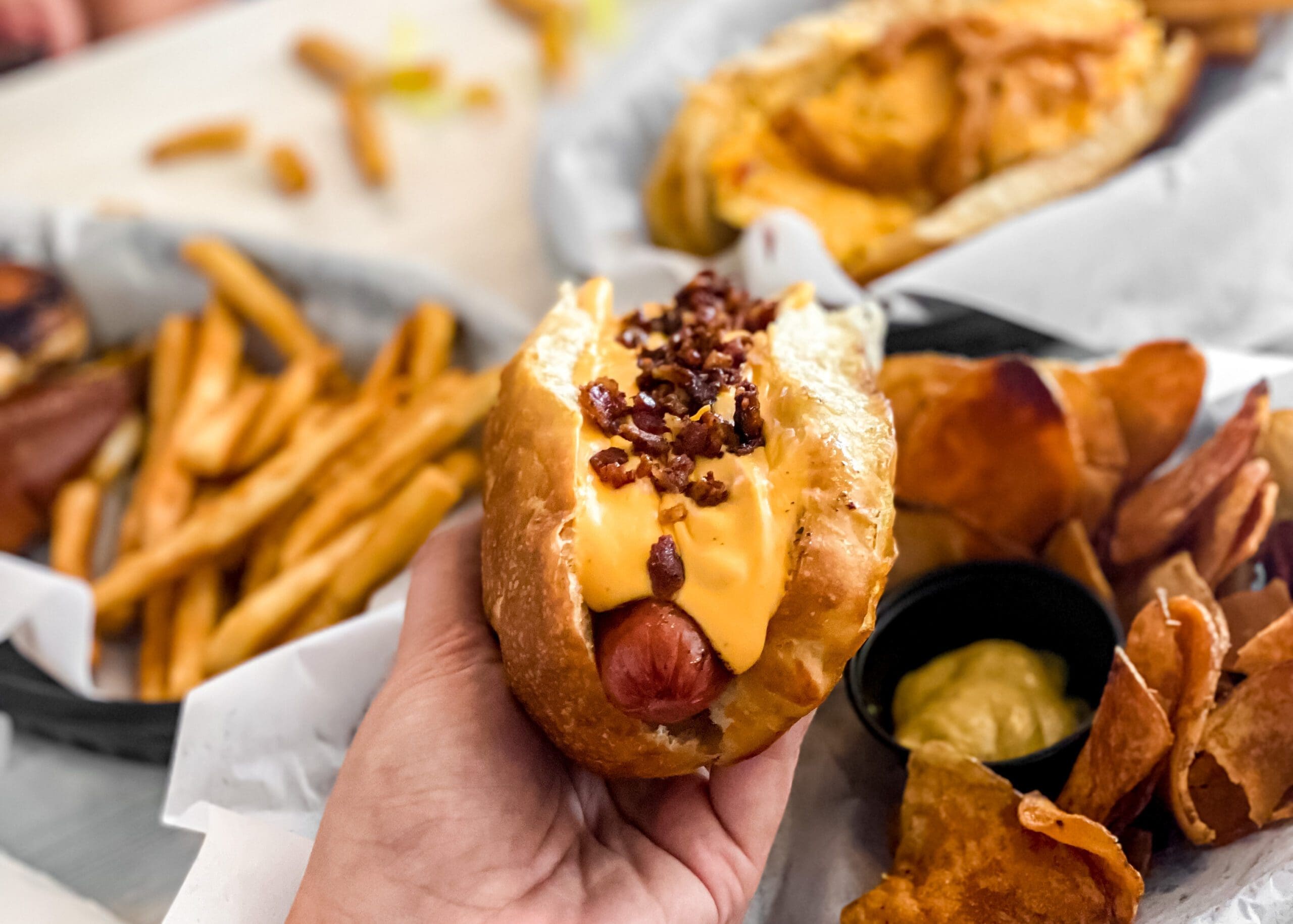 Soul Flavor
On every vacation, we eventually become exhausted with hauling our three-year-old and seven-month-old all over the place with us. We usually try to plan at least one takeout meal at our rental, and this time we chose Soul Flavor based on the fantastic reviews.
It was outstanding and traveled beautifully for carryout! Soul Flavor specializes in comfort food, and I must say, we went to bed that night feeling very comforted and full. We loved everything we tried, especially the fried oysters!
The Southerly
With its grab-and-go concept, The Southerly is a convenient stop for breakfast in Carolina Beach. We stopped by on our way out to order biscuit sandwiches to eat in the car on our drive home, and it's now what we plan to do on every trip!
Between their fluffy biscuits and home-cooked pies, The Southerly makes visitors feel right at home.
Squigley's Ice Cream & Treats
A cash-only ice cream shop inside a charming house, Squigley's serves up more than just your basic ice cream cone.
Their claim to fame is their concept of ordering your ice cream "squiggled," a method that allows you to choose multiple flavors and items to be put into one machine to be "squiggled" together into one flavor. It was such a fun, refreshing treat!
Wake N Bake Donuts
If you're looking for a donut shop with tons of variety and unique flavors, Wake N Bake Donuts is the place for you. They're big, beautiful, and scrumptious.
Check online to see their daily flavors so that you don't miss out on one you'd love!
What to do on a fall getaway in Carolina Beach
Carolina Beach has endless opportunities in the fall for a fun time, and we had a blast together as a family. We loved watching our three-year-old, Dean, come to life and exclaim, "this is fun!"
We agree, Dean! Carolina Beach is undoubtedly a fun time!
As this trip included our children, our adventures focused on family-friendly activities, but we'd love to take a couples getaway to Carolina Beach.
Carolina Beach Boardwalk
The attraction that most set Carolina Beach apart from other NC beaches? The boardwalk! We walked from our rental to the boardwalk every day to eat and play.
At dusk, during the peak season, the boardwalk truly comes alive with people, lights, and music. In the Fall, it makes for a fun place to walk while exploring restaurants and enjoying ocean views.
The Carolina Beach Boardwalk is lined with shopping and restaurants and is a big draw for most visitors when choosing Carolina Beach for their trips, and it isn't hard to see why.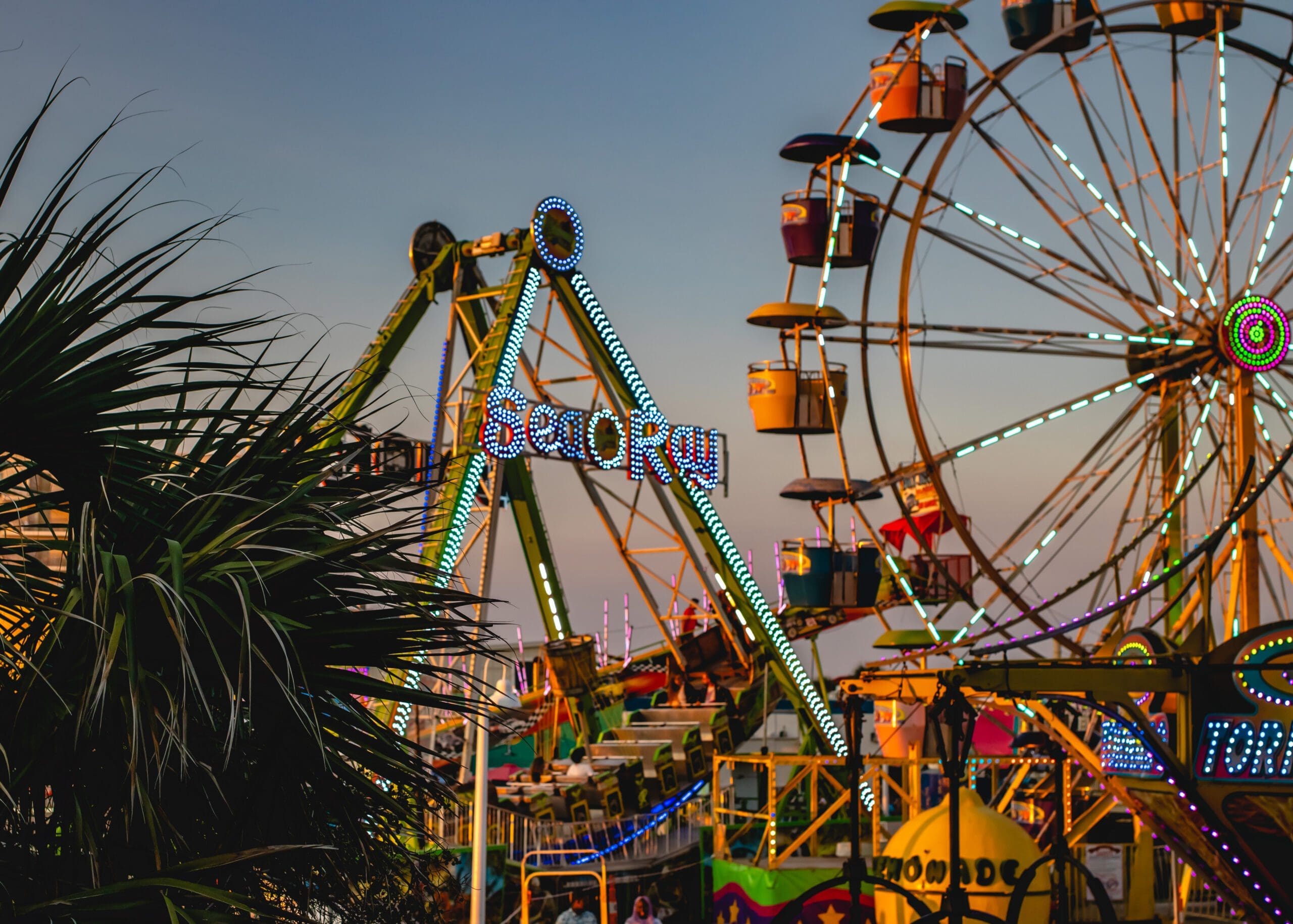 Carolina Beach Arcade
One of the attractions on the boardwalk is the Carolina Beach Arcade. We took our boys there during the day to escape the heat, and Dean had the time of his life running from game to game and gathering tickets.
Harrison helped show him how to play each arcade game, and I'm still unsure which one had the most fun! It's a great time for guests of all ages.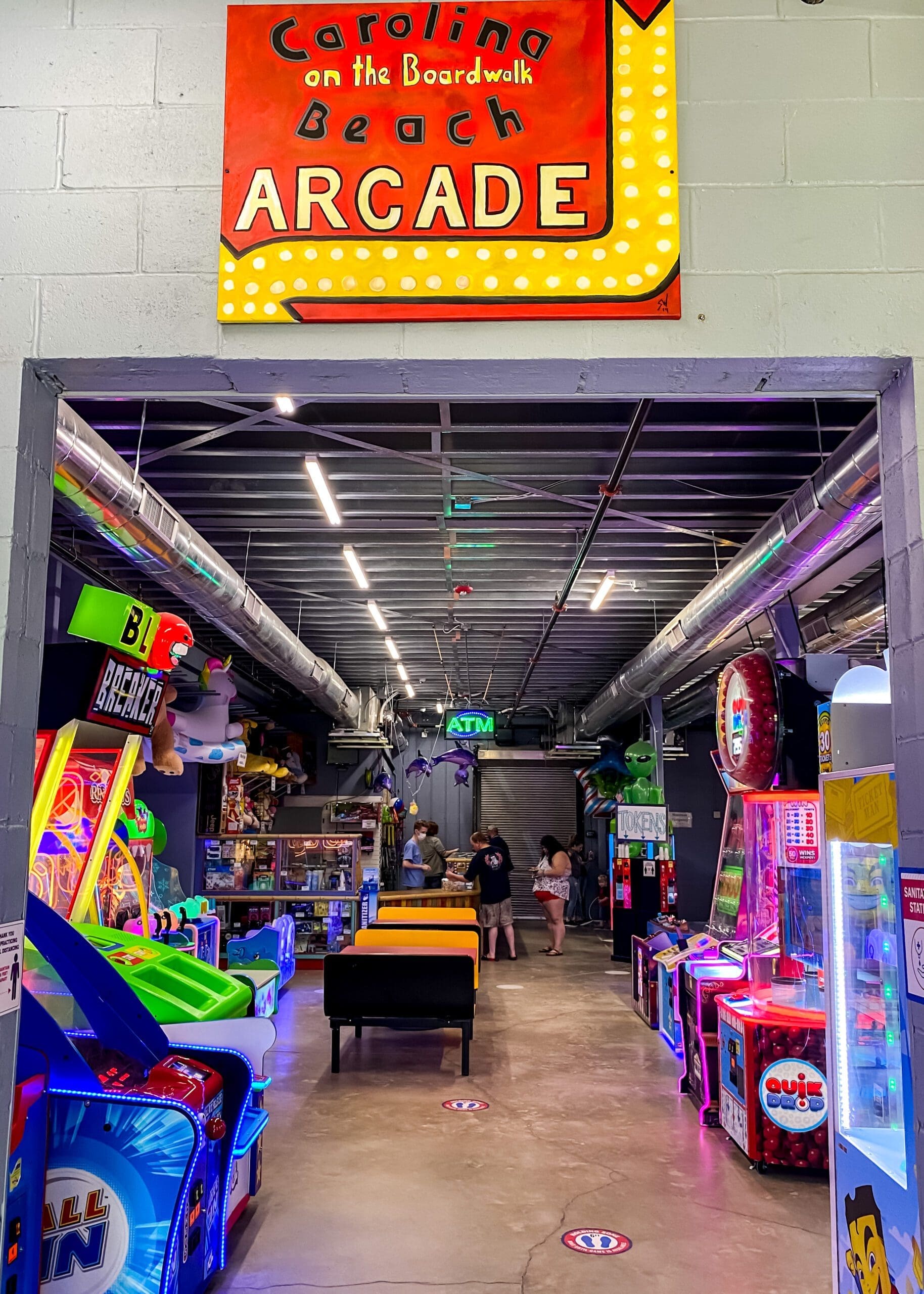 At the end of his arcade adventure, Dean could count his tickets to redeem for a couple of little prizes that he carried with him everywhere during the rest of our trip!
*Note: Carolina Beach Arcade operates on limited hours during the fall season.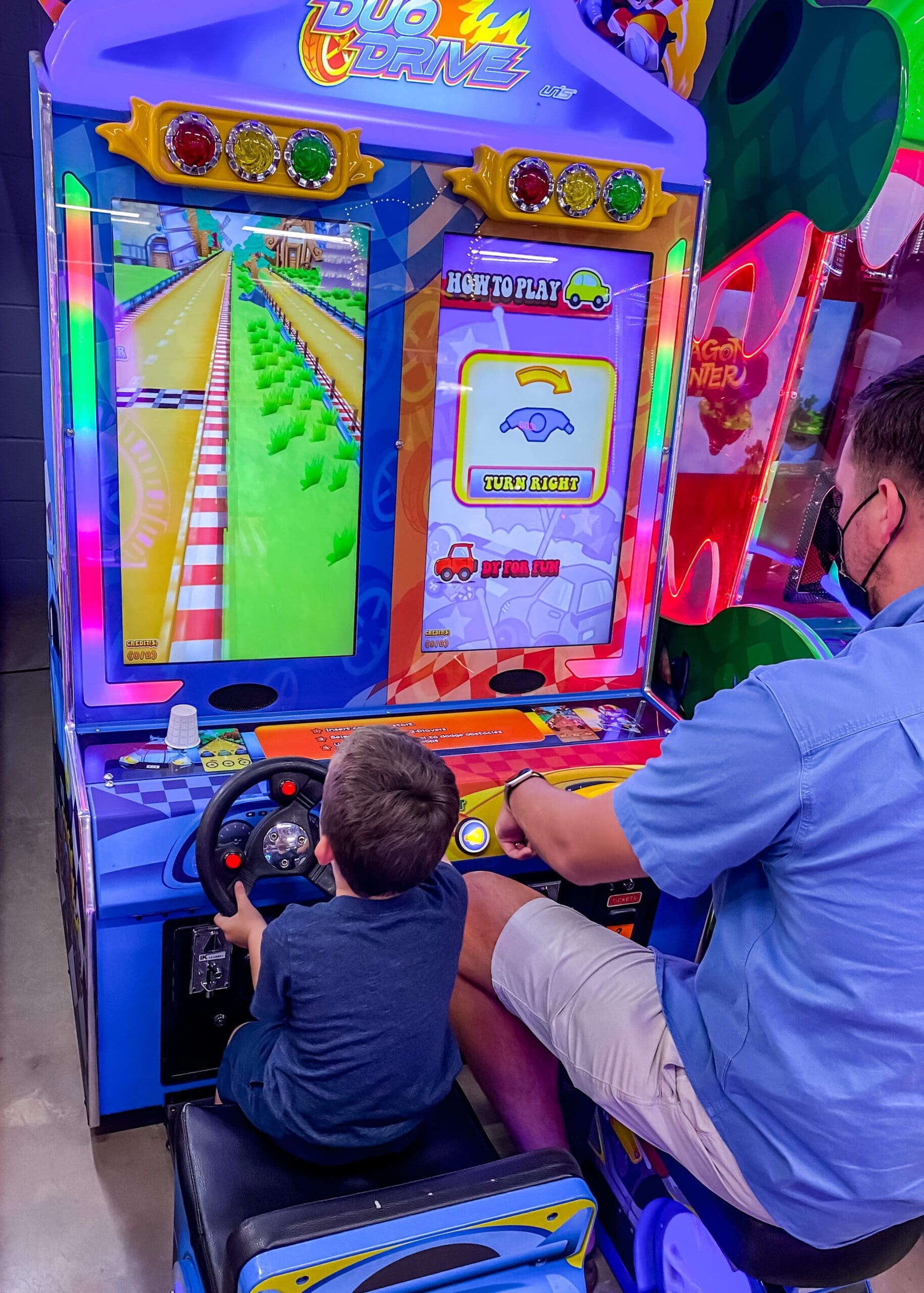 Head to the ocean
This one should go without saying, but I will remind you that days spent playing in the sand and ocean with your family are well spent.
The beach is alive in the summer with families and friends, giving it a festive feeling. In the fall, the crowds thin out, giving visitors more room to spread out and enjoy a calm, serene environment.
We had a lovely time together, soaking up the sunshine, building sandcastles, and playing in the water while enjoying fewer crowds and more accessible parking.
Carolina Beach State Park
Often, when visiting a beach, we neglect the sound side. We tend to be so wrapped up in the ocean that we forget how stunning the inland marshes can be.
Carolina Beach State Park is a beautiful reminder of how dynamic and breathtaking the coast is.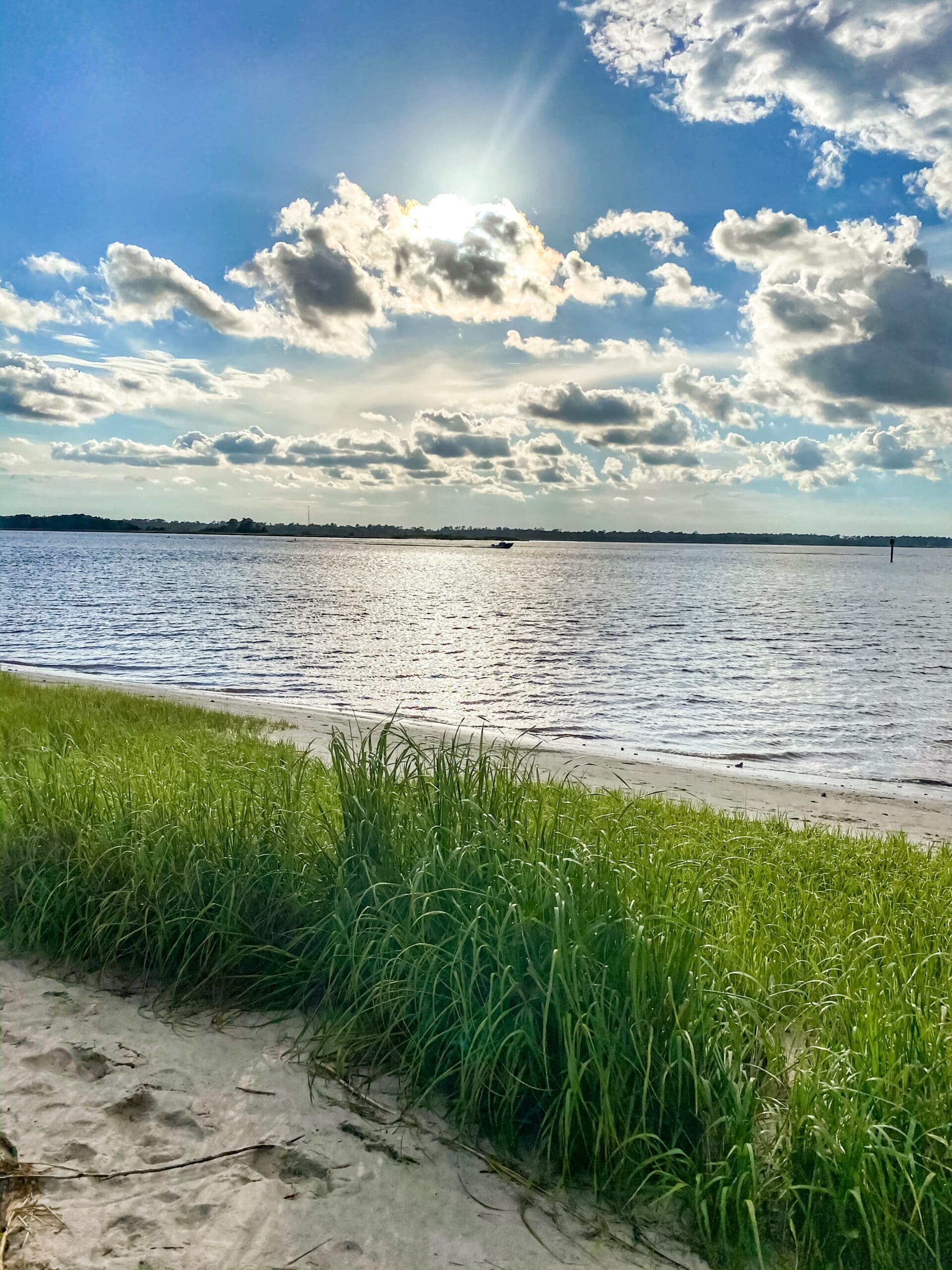 We love exploring this state park, with its hiking trails, fishing, kayaking, and Venus flytrap spotting.
Venus flytraps are plants that trap insects in their mouth-like leaves. These plants grow naturally in only one place on earth: a 75-100 mile radius surrounding Wilmington, including Carolina Beach. It is truly unique to eastern NC!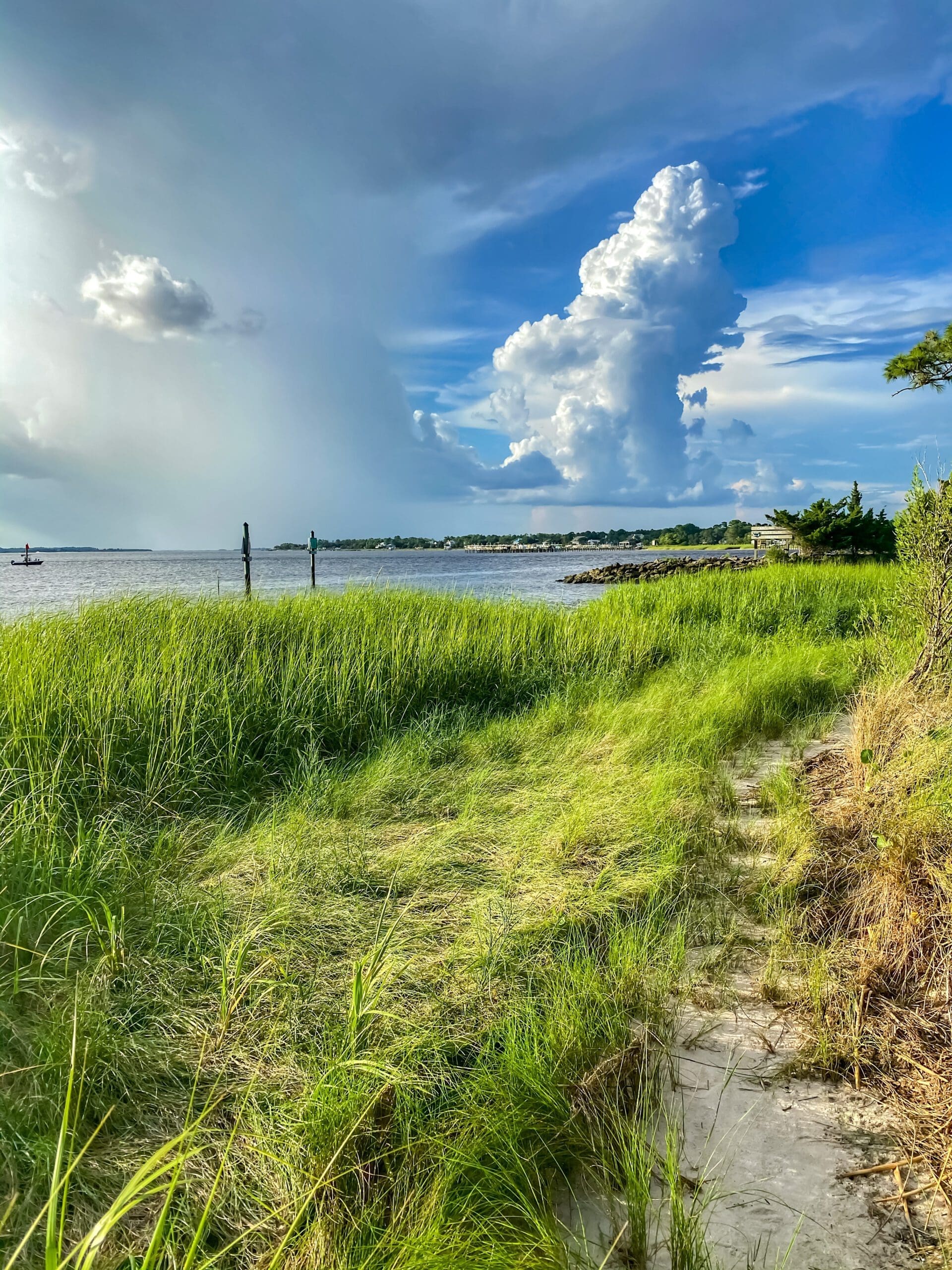 Carolina Beach is a destination that we love.
We loved our return to Carolina Beach as a family and are looking forward to future trips. Although we were able to squeeze in quite a lot of adventure and tastings, we know we only scratched the surface.
Carolina Beach has gems around every corner, and we hope that this guide will aid you during your visit!