One of our favorite ways to switch up and add excitement to our family day trips is to travel through NC By Train.
Raleigh Union Station is a stop on the Piedmont line and we could ride the train all the way to Charlotte, though we prefer shorter trips with our young children.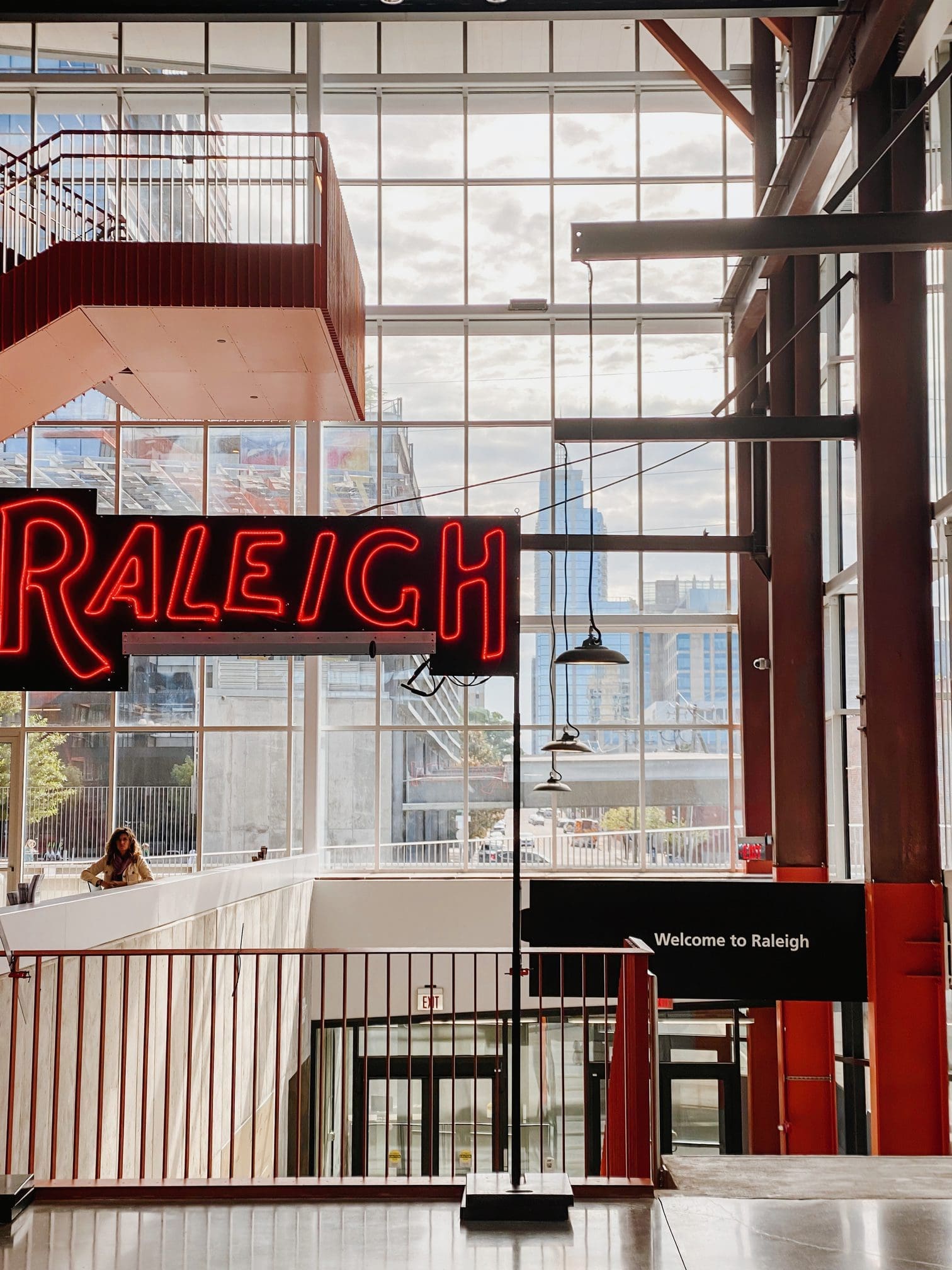 Our most recent adventure was a 30 minute train ride to Durham and our kids had the time of their lives. The distance was just long enough to enjoy the experience but short enough to avoid toddler restlessness.
NC By Train is an enjoyable experience.
We love taking the train because it's such a smooth process from departure to arrival. Boarding is quick and efficient, seating is plentiful, and the trip is reliable.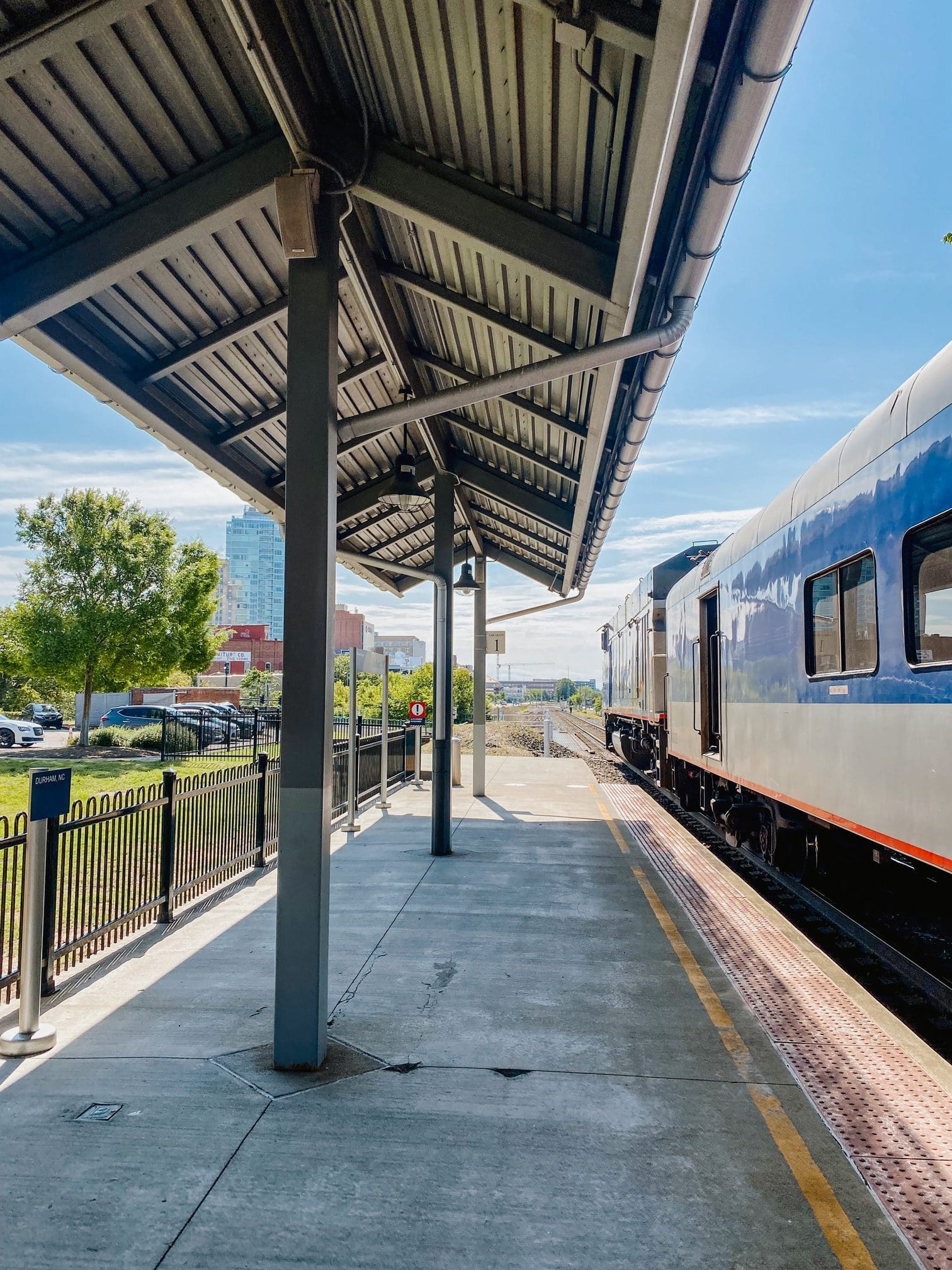 Each train is equipped with free wifi, water, and coffee and has vending machine snacks and drinks available for purchase as well. It's such a relaxing experience, I actually find myself a little disappointed when it's over!
How we spent our day in Durham
Durham Station is located in Downtown Durham which is a walkable section of the city. There are countless restaurants in close proximity to the station. We chose to pick up biscuits and donuts from RISE to bring with us to the nearby Durham Central Park.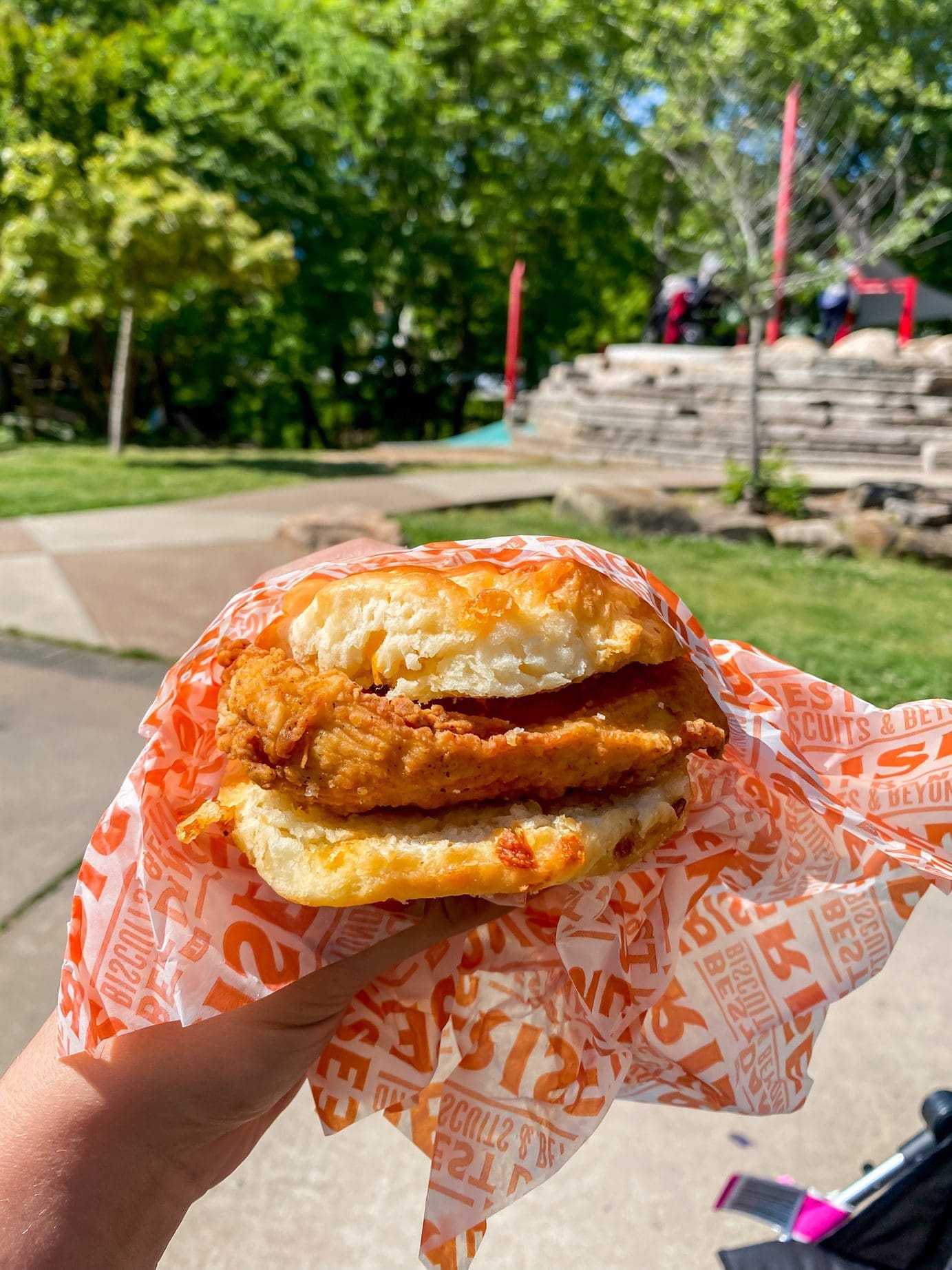 Durham Central Park is a beautiful park with a playground, art installations, skate park, and lovely landscaping. Between sliding down the slides and tossing rocks into the creek, our boys were entertained for a couple hours.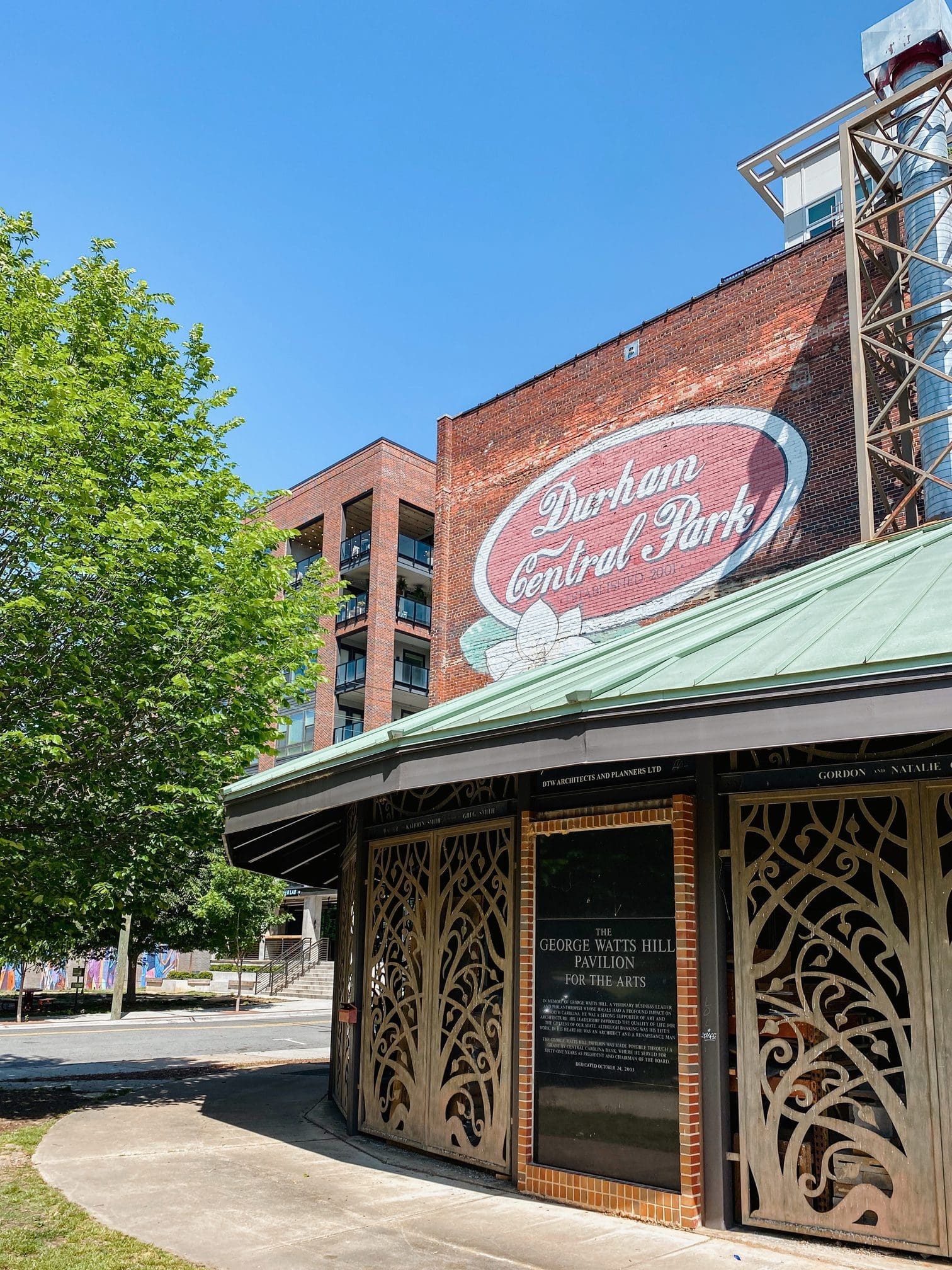 We stopped by The Parlour, a famous Durham ice cream shop, on our way back to the station. The ice cream was fabulous and should be a nonnegotiable stop for anyone looking for a sweet treat within a couple walking minutes from Durham Station!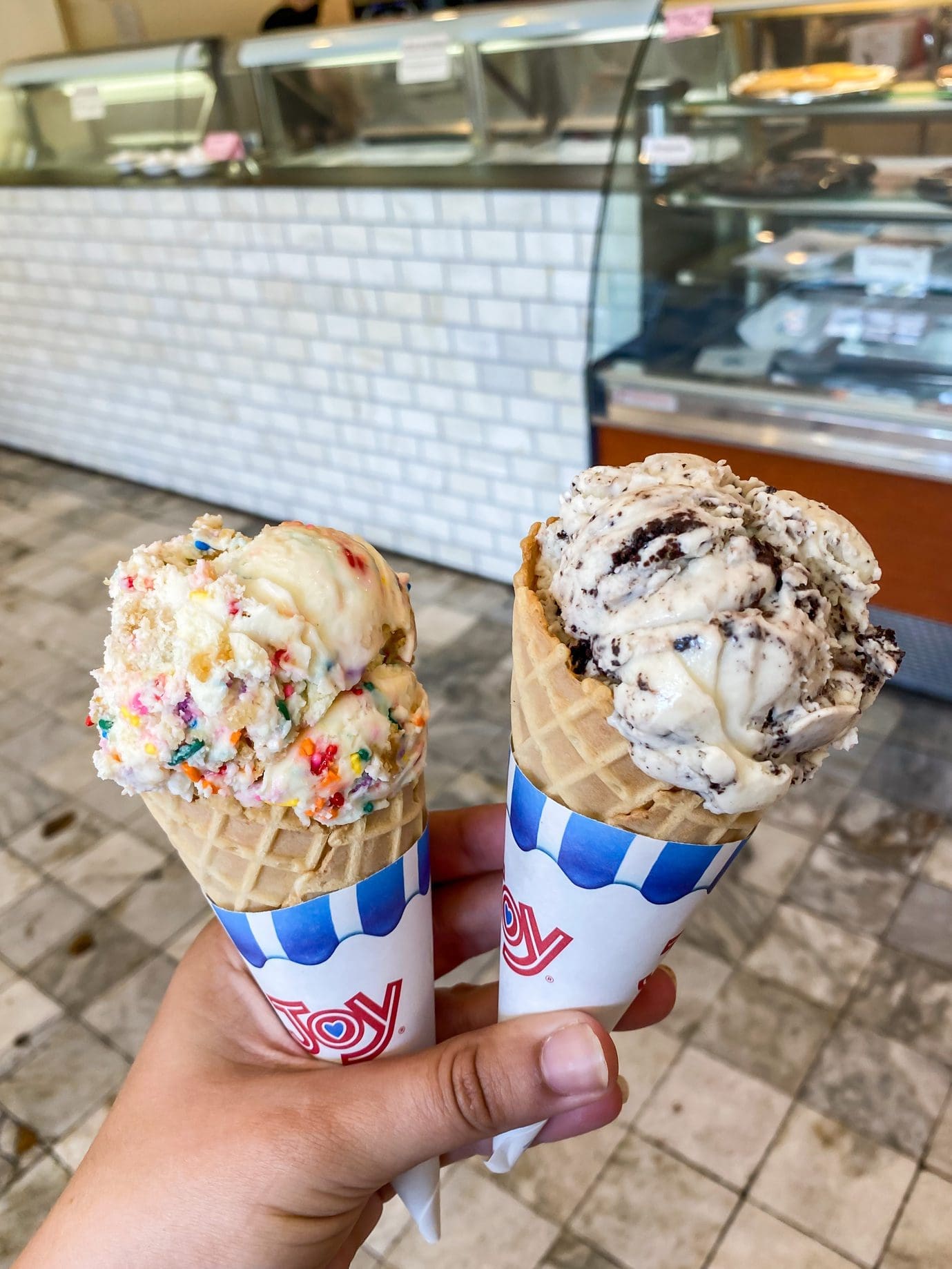 So many people don't realize how easy and convenient it is to take NC By Train, even for short distances. I highly recommend giving it a try. Check out our list of things you should know first!