If you're a cheese lover like me, you're probably always on the hunt for the cheesiest, gooiest treasures in the restaurant scene. As a Raleigh area local, I've found some cheesy dishes around the Triangle that are sure to become favorites of yours too. From crispy to creamy, from bubbly to drippy, here is my cheese lover's guide for go-to orders when I'm craving a bite full of cheese (which is always, of course).
Our Cheese Lover's guide starts with Scratch Kitchen and Taproom
Scratch Kitchen and Taproom
in Apex and Cary is known for its skillet macaroni and cheese and for good reason. It comes out bubbling hot with edges that are beautifully golden brown, just the way I like them.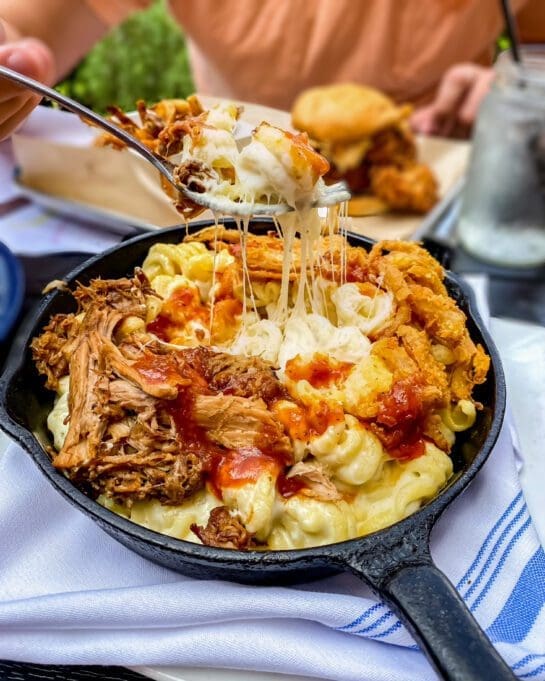 Southern Craft
Southern Craft
is a famous restaurant in Raleigh for its burgers and sandwiches, but an unsung hero on the menu is the mozzarella sticks. Make sure to break them open and stretch the cheese as far as you can before taking a bite! That's what everyone does when they eat mozzarella sticks, right?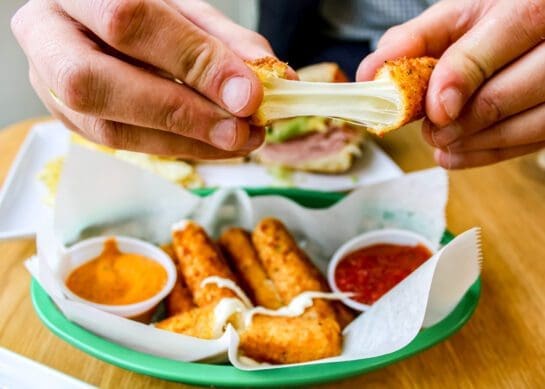 Over the Falls had to make this cheese lover's guide
I am a sucker for sandwiches that have melty cheese in the middle and the Cali Pastrami from
Over the Falls
in Wake Forest fits the bill! Add in the fact that it's on a pretzel roll and I'm SOLD.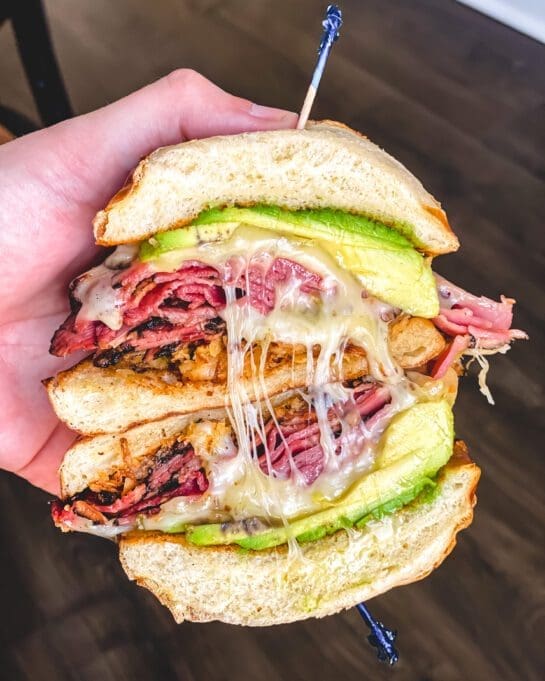 Acme Pizza Co.
Cheese pull photos are my favorite and
Acme Pizza Co.
might have given me my most impressive one yet. Look at that height! Round of applause for their deep-dish pizza. Look at this epic cheese pull.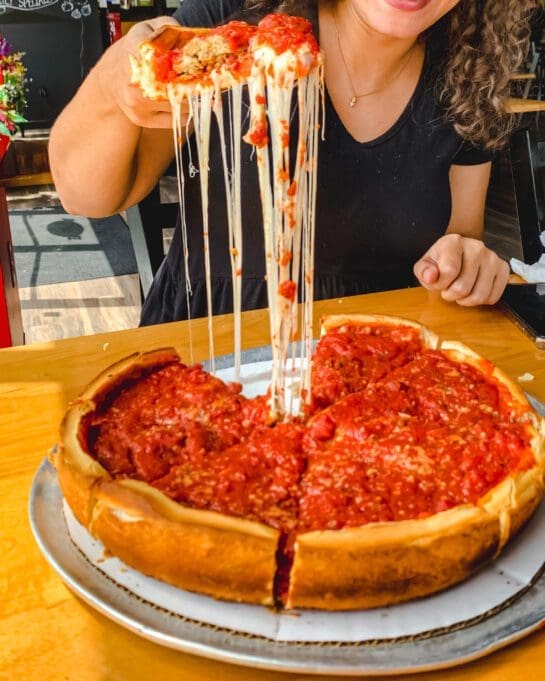 Relish Craft Kitchen & Bourbon Bar
You can't talk about cheesy food in Raleigh without mentioning
Relish
. They serve refined southern comfort food and many of their dishes are overloaded (in the best way) with cheese. The mac and cheese options are extensive and the fried pimento cheese fritters are fantastic.
Mat Jib: not just for an international cheese lover's guide
Have you ever had a Korean corn dog? Picture this: a corn dog meets a mozzarella stick and then gets rolled in sugar. It's as heavenly as it sounds and I urge you to go try one if you haven't yet!
Mat Jib
is a food court vendor in H Mart in Cary that is serving up these delicacies.
Salt & Lime Cabo Grill
I have loved chips and queso since I was a little girl. It is the ultimate party food, whether the party is with a big group of friends or by yourself in sweatpants on the couch. If queso is there, it is a cause to celebrate.
Salt & Lime
makes my favorite queso I've ever had. It's a bold statement but one I will stand by. Dipping one of their seasoned chips in it gives me a boost of serotonin that verges on inappropriate.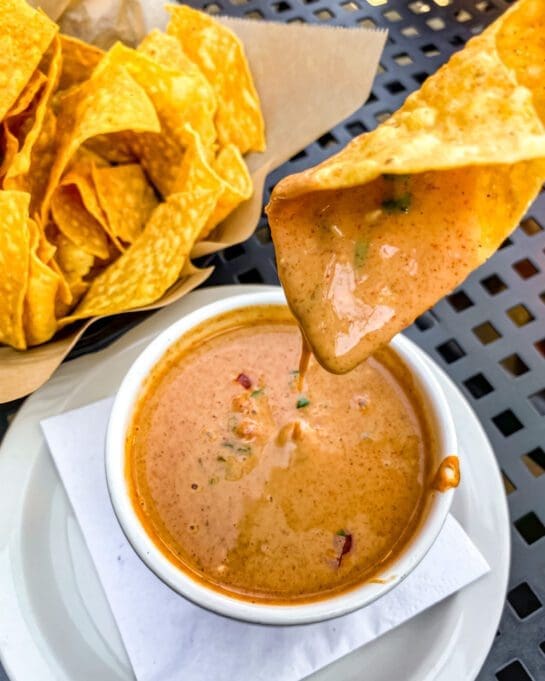 V Pizza
I'd argue that pizza is one of the greatest uses of cheese and
V Pizza
has one on their menu that blows my cheese-loving mind. The Mac Attack Pizza has mozzarella, pesto mac n cheese, pancetta, cheese sauce, cheddar, Gouda, and fresh basil. Did you notice how many types of cheese I just listed?! See some of the other
most desired
V Pizza creations as voted on by our followers.
Corbett's Burgers and Soda Bar
Pop Quiz: What's the best topping for burgers and fries? If you didn't answer "cheese," you've clearly learned nothing today.
Corbett's Burgers and Soda Bar
is one of my favorite local burger joints and their cheese fries are insanely good. If you want even more dairy (it's worth the stomach ache, y'all), try one of their milkshakes too!
Queso Monster
I've made it clear how much I love queso, so a food truck dedicated to the beautiful melty cheese is a gift to us all. We absolutely love
Queso Monster
and especially love their quesadillas (pour the queso on them for a treat) and the fresh lemonades (don't pour queso on those though).