Megan here. I've greatly enjoyed exploring restaurants in Morrisville, the city I've called home for the last few years. Positioned at the intersection of Raleigh, Cary, and Durham, Morrisville is perhaps the most central city in the Triangle despite its small geographical size. What it lacks in size, it makes up for in its food scene. My family is moving in less than a month and I am realizing just how fortunate we've been to have so many delicious restaurants around the corner. Although this list is certainly missing some spots that I'm determined to try soon (and will update with an additional guide), I'm sharing my favorite local Morrisville restaurants that I think you should try! Be sure to leave a comment letting me know what your favorites are too!
Alpaca Peruvian Chicken
With multiple locations, Alpaca boasts a huge fan base in the Triangle and their Morrisville location basically became our second home. The rotisserie-style chicken is tender and flavorful, the sauces are absolute perfection, and the sides are fantastic (we especially love the yucca fries).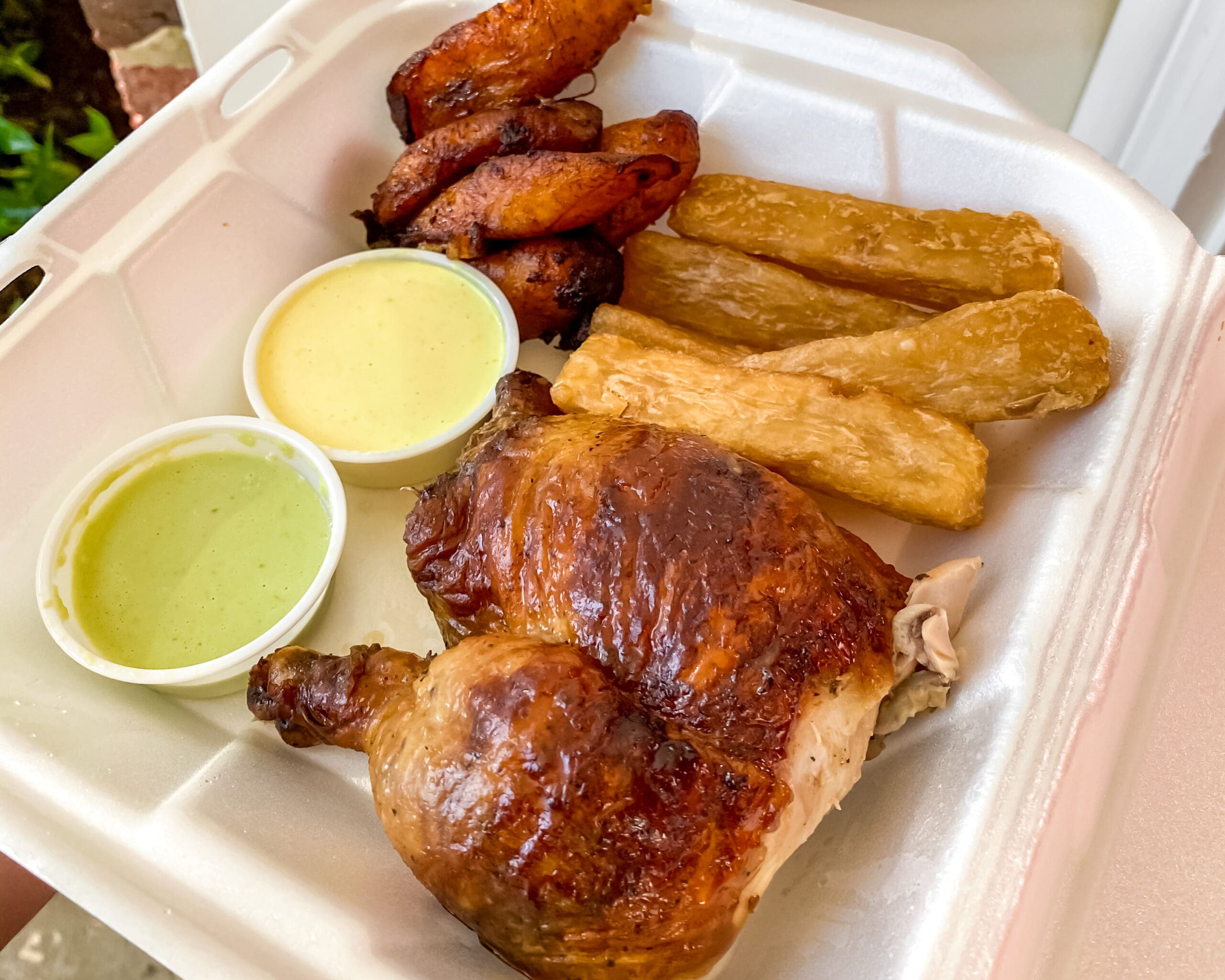 Bul Box
Bul Box allows you to customize bowls with fresh, Asian-inspired ingredients. I've tried a few different creations, but I always come back to a few staple ingredients no matter what bowl I build: the bulgogi (it is SO flavorful), noodles, citrus kale salad, curry flower (curry roasted cauliflower), and crispy onions. The variety of options makes it easy to accommodate most diets and preferences.
C&T Wok
C&T Wok is probably the most famous Chinese restaurant in Morrisville and for good reason. The menu has both Americanized Chinese and Szechuan cuisine and both are good quality and full of flavor. The portions are huge and one entree can feed me for two meals! I love the general Tso's chicken and crispy fish!
Carmen's Cuban Cafe
There are very few Cuban restaurants in the area so Morrisville is very lucky to have Carmen's. The portions are giant and the flavors are on point. We enjoy the Cuban sandwich, empanadas, papa rellena, and ropa vieja.
Flavors Kitchen
Another great spot in Morrisville for Americanized Chinese, as well as Thai dishes, is Flavors Kitchen. It is always in our rotation and is our first thought when we are craving some sesame chicken or beef lo mein. They use all-white-meat chicken that is perfectly proportioned with the breading. No soggy bites here, folks!
Fount Coffee + Kitchen
Fount has managed to be a coffee shop that is always hopping but is still calm and relaxing. If it's open, people are there and it's because of their unique coffees, fresh food options, and refreshing interior. Check out their seasonal drinks and don't miss their cinnamon coffee cake!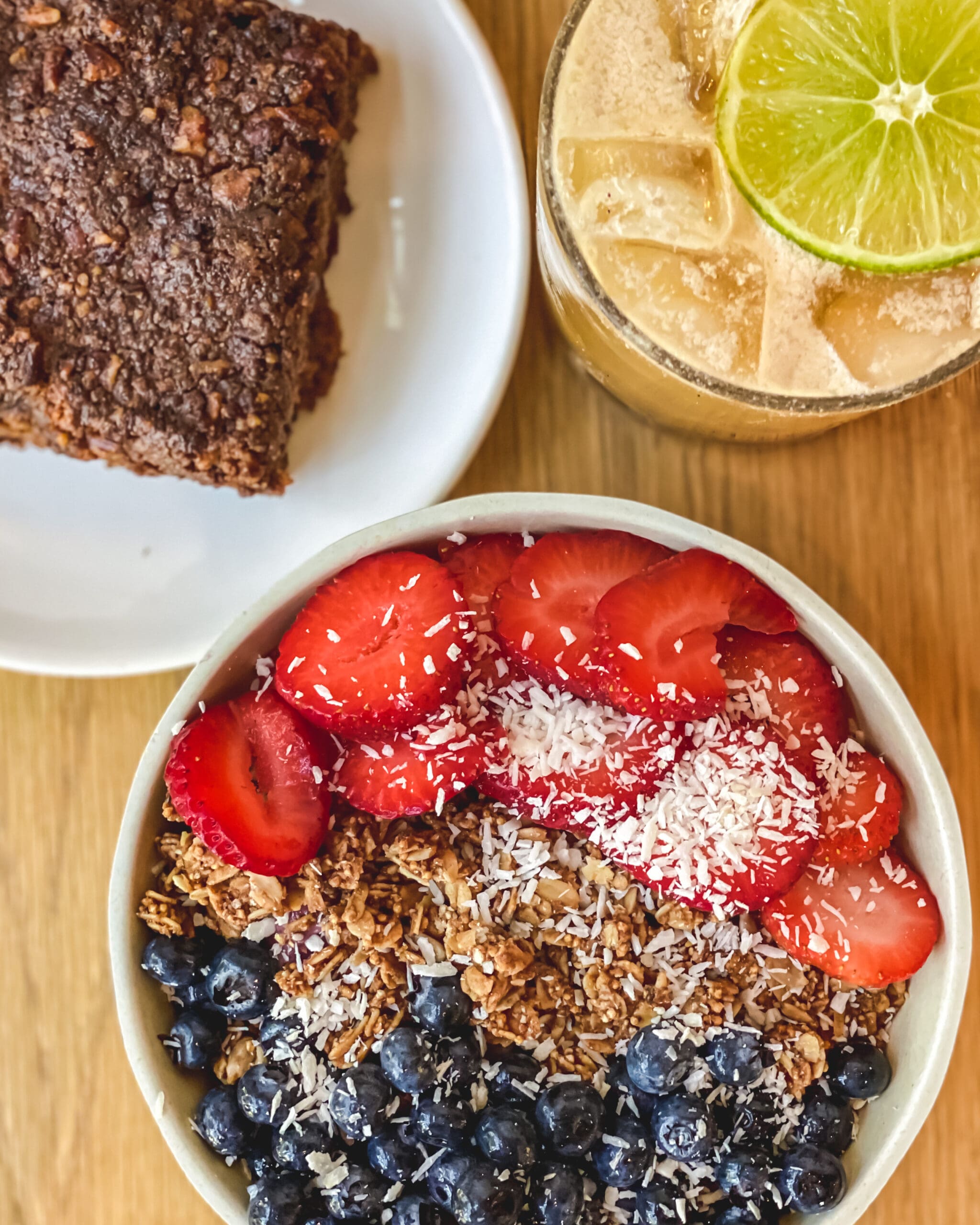 full moon oyster bar
A hip eatery that feels like it belongs on the coast, Full Moon Oyster Bar is a fantastic place to indulge in crab legs, oysters, and a variety of other seafood options. Inside, sit at U-shaped bars where servers provide excellent service, including shucking oysters in front of you. For more private dining, grab a table on their patio. Both experiences are worthy of a visit for seafood-lovers!
Georginas
A lovely little shop specializing in NY Pizza and Italian food, Georginas is one of our go-to spots to carry out a pizza. The staff have all been nothing but pleasant and the pepperoni pizza is delicious. I'm sure they have other great menu items too but we've only tried the pepperoni pizza as our quick take-out dinner. They also have live music often and free garlic knots for fine-in patrons!
Guasaca
Serving arepas, bowls, and salads, Guasaca specializes in South American cuisine and it is delicious. I switch up my order between the arepas and the bowls and I never skip the "guasaca," their version of guacamole and it is heaven-sent. Add on their amazing sauces and prepare for an explosion of flavor!
It's a Wrap
One of the newest dining options in Morrisville is It's a Wrap, a Vietnamese eatery that has meals that are authentic, customizable, and delicious. The banh mi (sandwiches) and the vermicelli bowls are amazing and because you're able to build your own, I will never run out of ingredient combinations to try.
Meeple's Brew
A cafe that serves up great drinks and food while also letting guests play games together? I support it! Meeple's Brew has more than 250 board games that patrons can choose from and a menu filled with items named after famous games. Grab some coffee, a delicious waffle, and enjoy!
Mi Cancun
When I first moved to Morrisville, everyone I met recommended Mi Cancun, a lively Mexican restaurant. It took me a while to try it because I wasn't sure it would be anything special. I was wrong. It immediately became one of our favorite restaurants and is one we eat at often. We are obsessed with the fajita quesadilla and tiras de pollo. When dining in, the fresh table-side guacamole is fantastic too!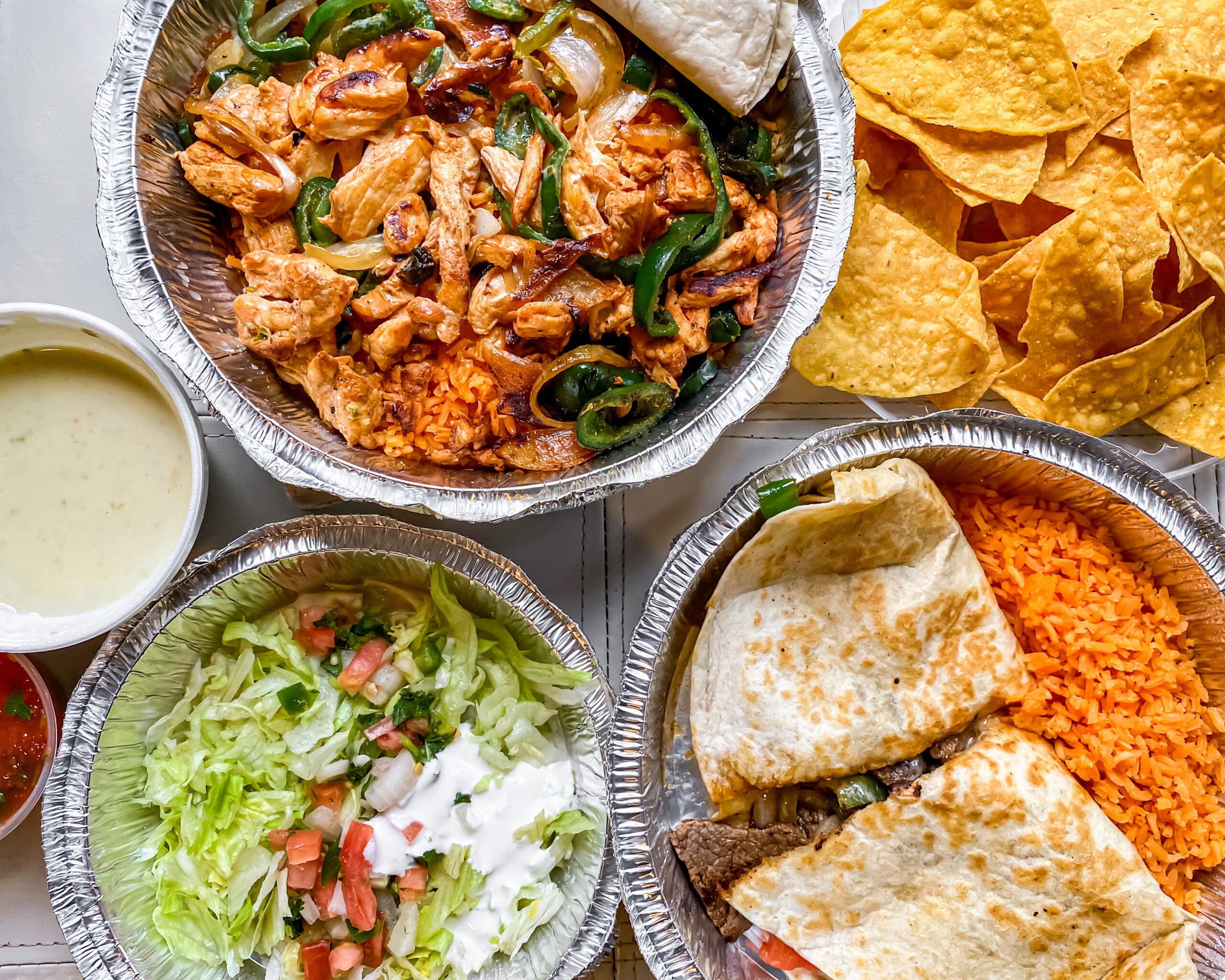 Paolos on 54
A small Italian eatery off of Chapel Hill Rd, Paolos makes fantastic Italian food from scratch. As an Italian myself, I'm not often impressed by pastas outside of my mom's kitchen. Paolo's has my approval along with their loyal customers'. We've loved everything we've tried, but the vodka sauce, in particular, is something special.
Sister Liu's Kitchen
A fantastic little dumpling restaurant in Durham won National recognition for being one of the best restaurants in the country. They soon opened a second location in Morrisville and I hope they open even more across the Triangle. Sister Liu's specializes in outstanding homemade dumplings and "Chinese burgers." Don't let that name confuse you, these are like fried bread pockets filled with flavorful meats. They are so delicious and, along with everything else on the menu, are made completely from scratch!
Taste Vietnamese Cuisine
Taste is an absolute gem in Morrisville that serves Vietnamese cuisine. It's one of our favorite spots for take-out and is consistent in both flavor and service. The pork vermicelli bowl is incredible—the pork has a sweet, sticky sauce on it that just makes my tastebuds dance. Other menu items to note are the shaken beef (SO tender) and the affordable banh mi sandwiches.
Two Guys Grille
Two Guys Grille is a casual eatery with a little bit of everything but is especially known for its sandwiches, burgers, and salads. My favorite? The cheesesteaks. Big in size and generously stuffed with steak and cheese…what more could you want? Oh yeah, the crispy sweet potato fries on the side. Now you're all set for a solid meal.
Yindee
A small family-owned restaurant with a big fanbase, Yindee gives us a place to experience authentic Laotian and Thai cuisine. The khoa soi and mee kha tee are an absolute delight and boast flavors that are hard to come by elsewhere. Unfortunately, the only picture I have is a quick shot I grabbed at home right after having a baby. I was starving and hormonal so my attention was set on slurping noodles, not photographing them. I'll still include the picture if you promise not to judge their food based on it. Deal?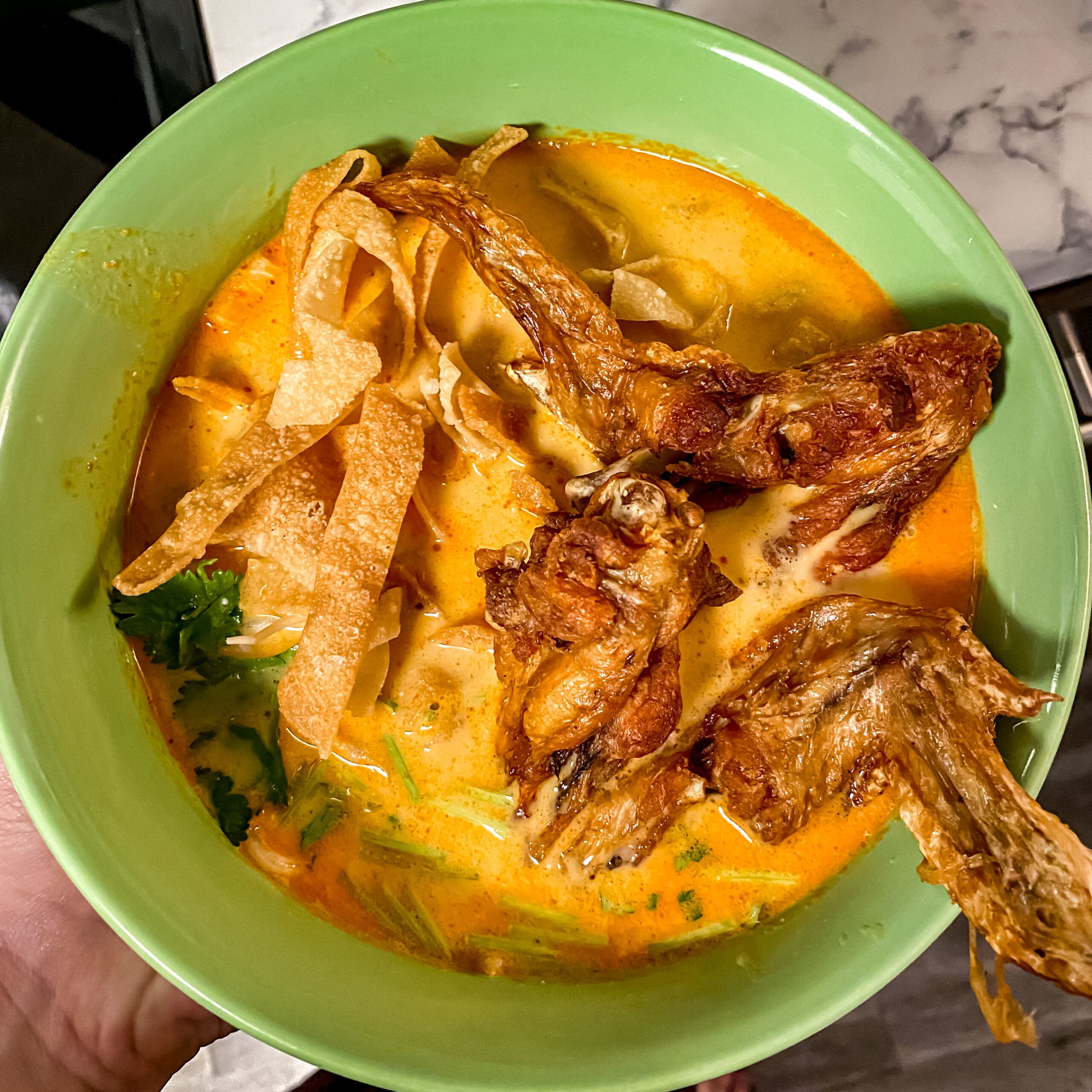 Zenfish
My favorite poke bowls I've ever tried are at Zenfish, a hip little eatery that's owned by the sweetest woman who makes every customer and staff member her family. The ingredients are all so fresh, including the seafood options, and the homemade sauces make them truly stand out in their niche.