When Megan and I tied the knot, she had no idea that I liked videogames. She jokes I tricked her because I never even talked about them until after we said our vows. Honestly, I had kind of forgotten that I liked them too.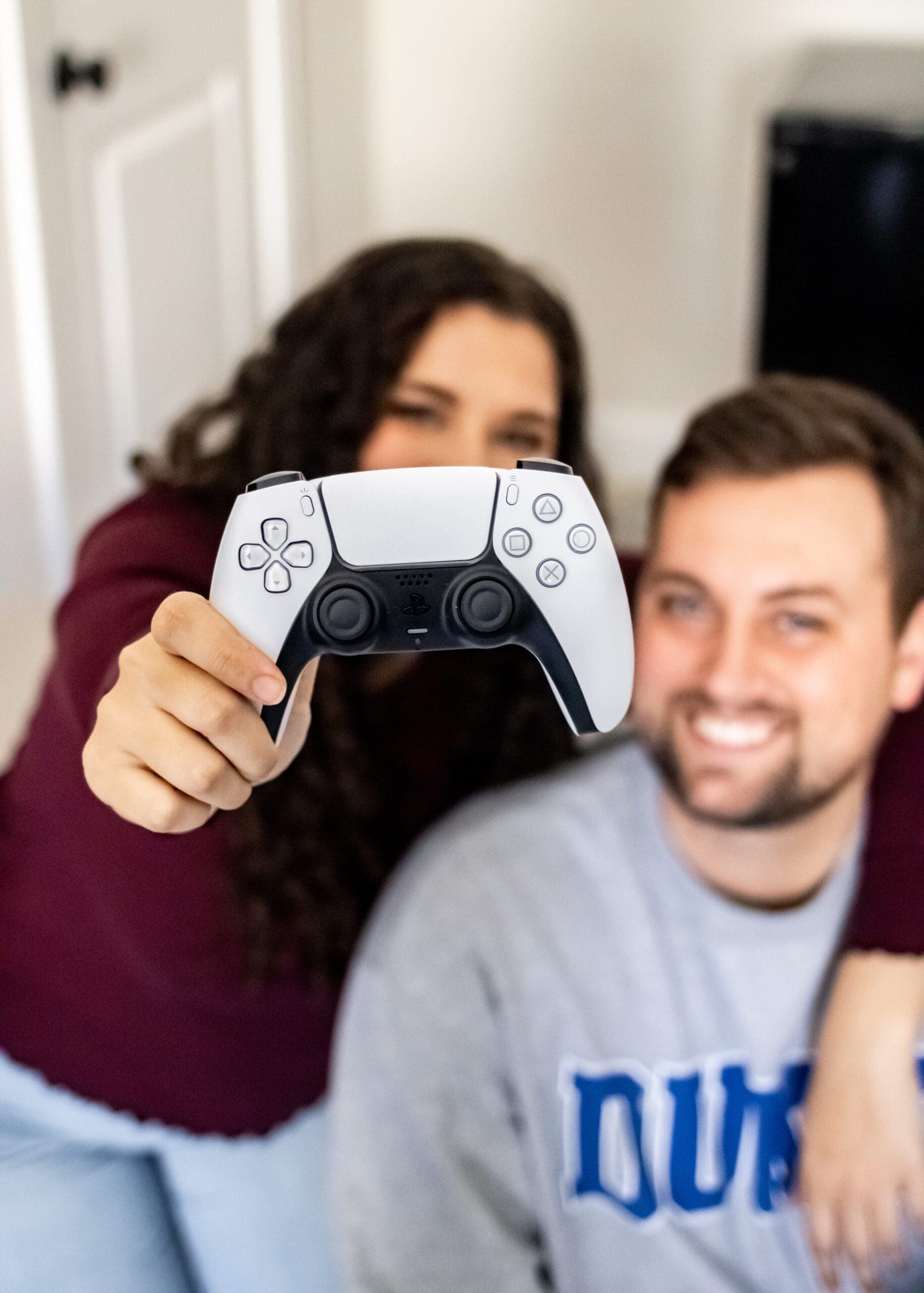 I grew up in a Nintendo household and have many fond memories playing Super Smash Bros, Mario and Zelda games with my brothers. As I became a teenager, my interests changed from videogames to playing basketball, camping, my truck, and girls (and by girls, I mean Megan).
I would play the occasional Nintendo game when it came out, but the late 2000s for the most part was the era of the first-person shooter games and I didn't really like them. Mario wasn't cool but Call of Duty was. I went to college and spent a few years out of the country where I didn't have the time to play, and essentially forgot about it altogether.
In 2017 the Nintendo Switch was released, and it had me excited again.
I waited in line at Walmart until 4am and was able to secure one of the high demand consoles.
I was immediately reminded of why I loved videogames and it became a way to unwind and relax at the end of my day. I have fond memories of laying on the couch, with my newborn nestled on my chest while playing Zelda Breath of the Wild.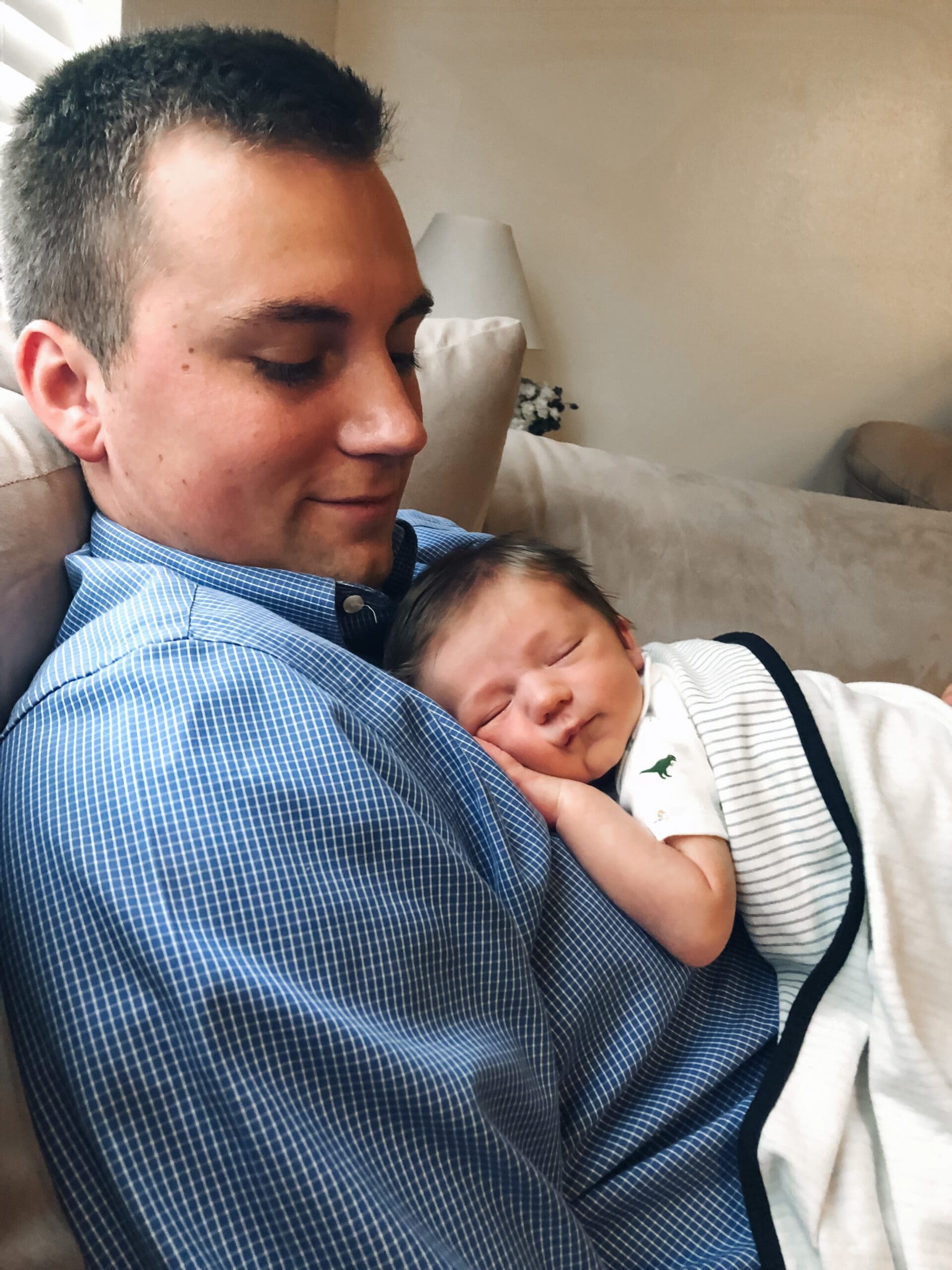 A few years later, I bought a Play Station 4. This unveiled even more gaming worlds available for me to discover and explore and I've recently upgraded to the PlayStation 5!
Co-op video games have given us a fun way to bond.
As our kids got older and required more of our attention, Megan and I realized we needed to make more of an effort to nurture our relationship. We do many things together but have found co-op videogames to be a great way for us to decompress, communicate, and just have fun together after the kids go to bed.
Our favorite place to look for a great deal on video game consoles and games is PayMore in Cary. It's a really cool buy/sell/trade electronics store and we've had great success shopping and selling there.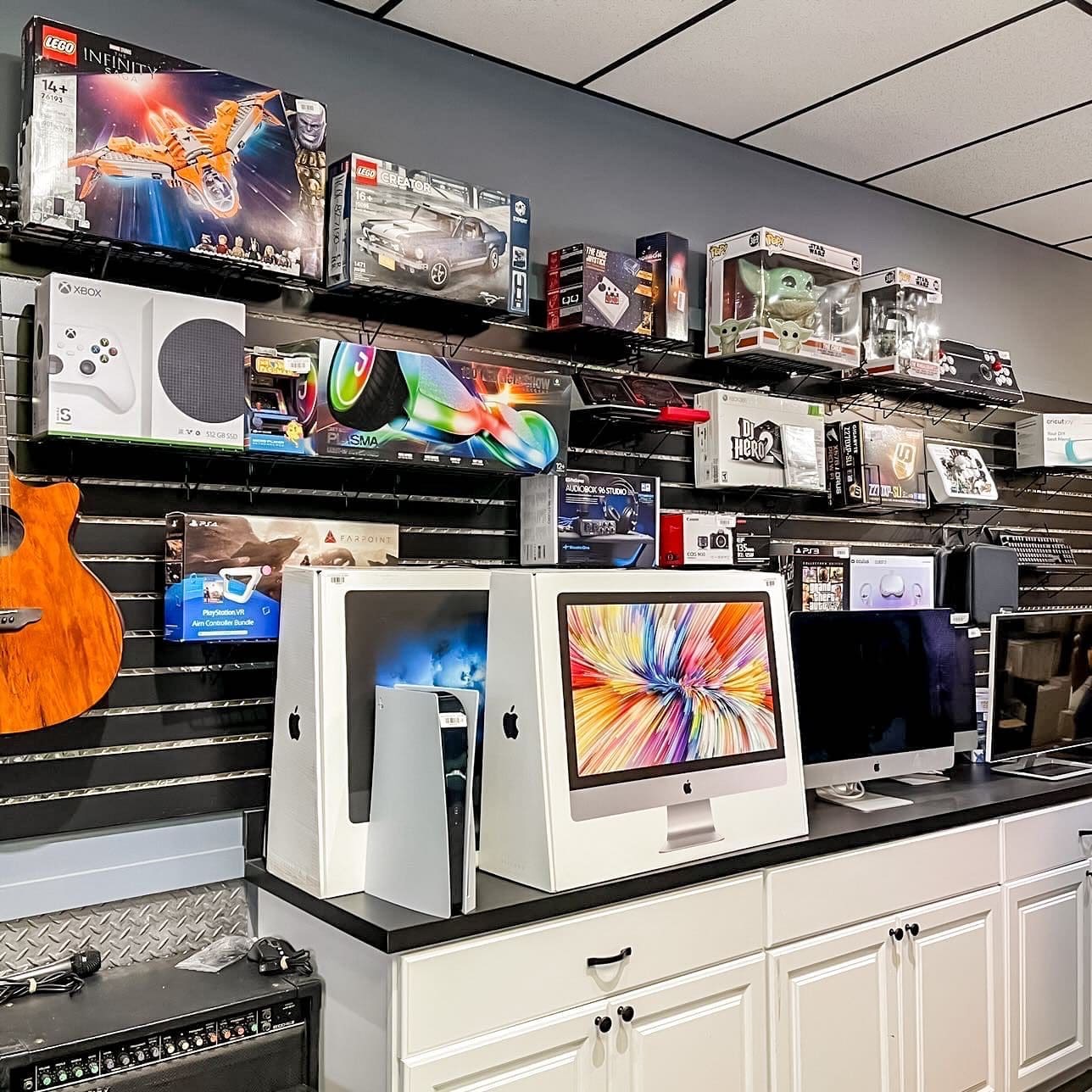 The owner Nick is really knowledgeable and kind and lives locally with his family.
Following along on their Instagram is a great way to stay up-to-date on consoles that they get into the shop.
View this post on Instagram
Stop by sometime when you're in Cary to peruse their game selection, or any other electronic you need!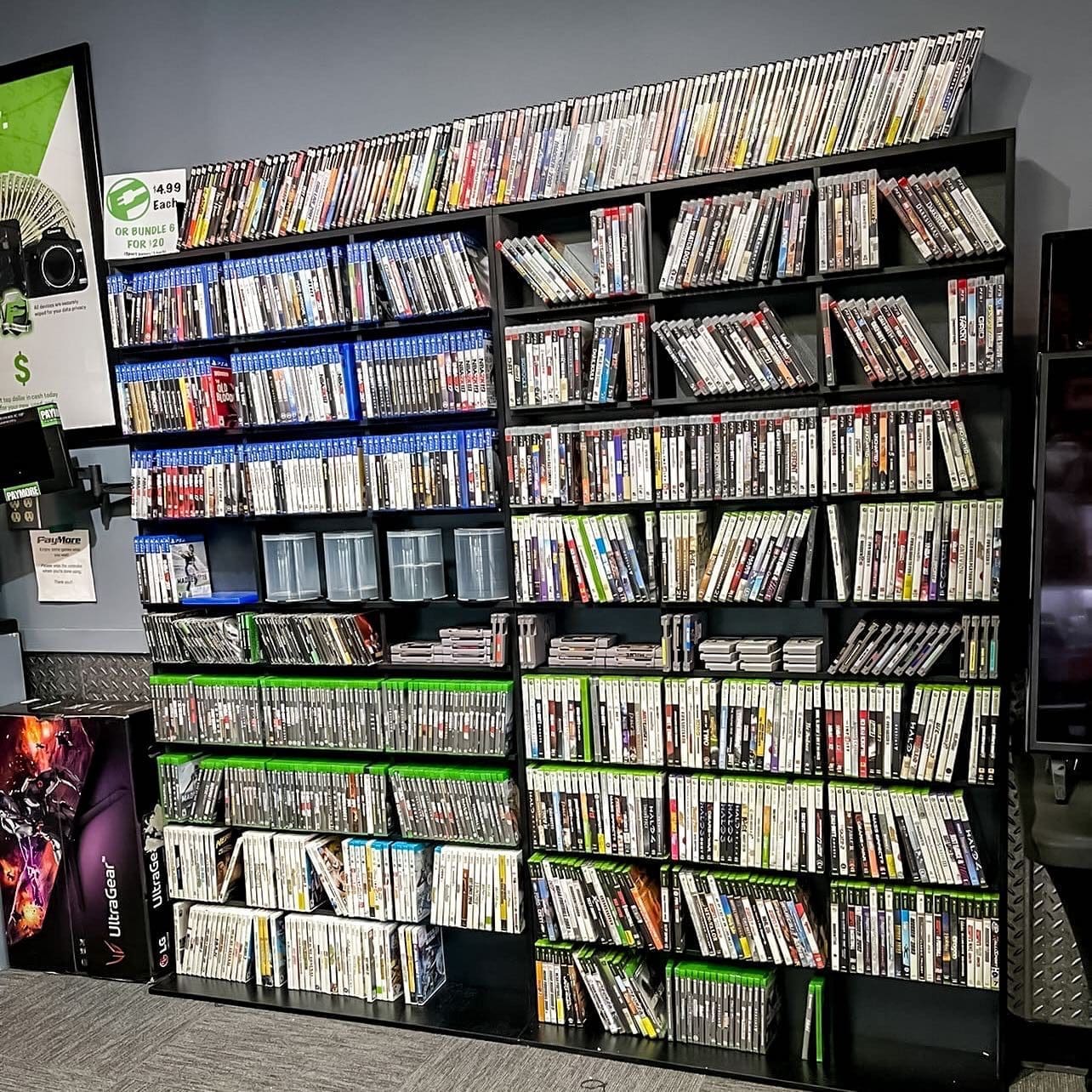 If you're not lucky enough to find what you're looking for at PayMore, we are including links to some of our favorite gaming products in this article. As amazon associates, we earn on qualifying purchases. 
It doesn't matter your skill level or previous experience with video games– there are games for everyone. Meg started sharing about our video game bonding on her Instagram stories where she quickly learned how many of her followers were interested as well. She's been asked many times for recommendations so I've compiled our top picks. Here is a list of some of our favorite co-op video games that we have played together. 
It Takes Two is our winner for best of co-op video games!
(PS4/PS5, Xbox One/Series X/S, PC)
I think It Takes Two takes the cake for our favorite couch co-op video game experience. A married couple is going through a rough patch in their relationship and decide to get a divorce. Their young daughter overhears them arguing and runs up to her room where she cries on two of her toys and her tears bring her toys to life…as her parents.
Trapped in the toys' bodies, the couple traverses the house to find their daughter and break the enchantment by unraveling puzzles, platforming and working together. Other than the serious themes in the game, it is family friendly experience for everyone to enjoy and is sure to encourage some deep belly laughs. 
What we specifically loved about this one was the gameplay. All of the background work and level design is beautifully crafted making each environment both mesmerizing and magical. Many of the puzzles are thoughtful and engaging and promote communication and cooperation. Megan has already posted on her stories about this game and lot of you have already tried and loved it!
A Way Out
(PS4, Xbox One, PC)
This is a quick story-based game that is impactful. So impactful in fact, that it leaves you thinking even after you roll credits. Created by the same director as It Takes Two, A Way Out is intended for more mature audiences. The game starts with both you and your partner choosing between the two playable characters, Vincent and Leo. Depending on who you choose, your response options and play styles will be differing.
This is a classic prison story that has you solving puzzles, evading the cops, and conversing with people throughout the world. Think a mix between Shawshank Redemption, Prison Break and Scar Face. 
This game was great to play together because the story had us hooked. We found it hard to put our controllers down and finished the game in two nights because we were so invested in what was going to happen next. 
Untitled Goose Game
(Nintendo Switch, PS4, Xbox One, PC)
This is just a silly goose game, in the most literal sense of the phrase. You and your partner play as two geese that wreak havoc on the world and people around them. Each level is a different location where you complete a checklist of tasks (which my project management brain loves). These tasks range from stealing a hat to scaring a little boy senseless.
Untitled Goose Game had us laughing uncontrollably. And you play as a goose. Need I say more?
Overcooked: All You Can Eat
(Nintendo Switch, PS4/PS5, Xbox One/X, PC)
I was very surprised that Megan agreed to play this game with me, let alone liked it. But I think her competitive spirit got the best of her. In Overcooked, you play as tiny chefs that are tasked with prepping, cooking and serving food to hungry customers. This wouldn't be too challenging if it weren't for impediments like fires, obstacles and hazards that turn the heat up a notch. Add all of that with a ticking timer and you get a game that is both stressful and addicting. We found ourselves playing certain levels over and over again to get the highest score possible.
While I don't recommend this game for everyone, it's definitely worth a try for its hectic but rewarding gameplay. You can play either Overcooked!, Overcooked 2!, but we bought the All You Can Eat edition because it includes all the levels from both games, plus bonus stages. This is one of those co-op video games that will have you playfully (or not) screaming at each other. 
Mario Kart 8 Deluxe is one of the most famous co-op video games for a reason!
(Nintendo Switch)
Mario Kart is one of those games I've played since I was a kid. The ultimate party game, it would be hard to find someone who has never played or heard of it. The most recent release in the series is Mario Kart 8 Deluxe, which is the best-selling game on the Switch.
You and your partner race and battle with Nintendo characters on themed courses and racetracks. Throw and avoid items, drift around corners and compete together or against each other to win the gold cup. This is a multiplayer classic that you need to own if you have a Nintendo Switch! 
Mario Kart is also one of Meg's favorites because it's fairly inviting to newcomers and casual gamers. Being a cart racer, it doesn't require hair point turns and maneuvers. You're just throwing bananas and red shells and hoping for the best.
This version of Mario Kart is also great for kids because it allows you to change settings that keep them driving forward on the road without veering off course.
Sackboy: A Big Adventure
(PS4/PS5)
Sackboy: A Big Adventure comes from a series that I had never played before now, but really loved it! You can tell it gets its inspiration from 3D Mario games but has its own interesting twists. We didn't play for the story, but the gameplay is what won us over. It is a classic platformer where you fight baddies, solve puzzles, and find collectibles until you reach the finish of each expertly designed level.
We laughed, we shouted, and I'm embarrassed to say we had a little too much fun throwing each other off the edge. Each level was a friendly competition to reach the end with the most points (most of which I won), but that didn't stop Meg from smacking my game character at the finish line and stealing his trophy. 
Unravel Two
(Nintendo Switch, PS4, Xbox One, PC)
Unravel Two is another series I was new to, but bought because I had heard good things about it. This is another platform puzzle game that focuses more on traversal rather than combat. You play as two yarn characters who maneuver the world by climbing and swinging with pieces of their bodies.
Although there are no enemies to fight, we still experienced tense moments avoiding wildfires, swinging from tree branches, and even outrunning wild turkeys. 
Snipperclips
(Nintendo Switch)
Snipperclips was one of the first co-op video games I bought for my Switch because there wasn't much available on the console upon release. You assume the role of either Snip or Clip, the two playable shape characters. When the shapes are overlapped, a portion of their body is cut away, creating a new shape that can carry objects, pop balloons, etc. This creates several creative puzzles to crack cooperatively by rotating your body and crafting new shapes.
We loved this game because it was distinct from all the other puzzle games we had played together. We had to communicate and work together to cut the right shapes and rotate our bodies to complete the stage. 
Lego Harry Potter Collection is perfect for nostalgic fun. 
(Nintendo Switch, PS4, Xbox One)
Megan and I both love Harry Potter, so naturally we were going to enjoy Lego Harry Potter. If you buy the collection, it comes with two games which covers all 7 books in the series. This is a ton of content! 
You play as several different characters in the series, from Hermione to Hagrid as you discover puzzles, cast spells, and collect items. There is no character dialogue in these games, which makes for hilarious story telling. Lego characters use things like noises, pictures and physical movement to express themselves and advance the plot. It's the Harry Potter story we all know and admire, with its own comedic Lego spin. The music and familiar story make for a fun time filled with nostalgia. 
Our favorite thing about this game was being able to play with little effort. These are fairly easy games that don't require much precision gameplay. This allowed us to relax, experience the iconic series soundtrack, and obliviate Lego objects while collecting all the broken pieces. 
Donkey Kong Country: Tropical Freeze
(Wii U, Nintendo Switch)
Donkey Kong Tropical Freeze was a beautifully built game that we adored every minute of. Every minute that is, except during boss fights when Megan was frantically fighting for her life. Boss fights aside, this was a fun challenge for both of us that tested our reflexes and reaction times by jumping across platforms and destroying enemies. This was definitely one of the more difficult games on our list, but if you're having trouble, you can always use the playable character "Funky Kong", an easy mode included in the deluxe edition for Nintendo Switch.
Tropical Freeze's background art and level design is what kept us playing. Each level is themed but contains platforms that fit with the world around them. This creates a cohesive platforming experience comparable to the old school Donkey Kong Country games but with a shiny new coat of paint.
Luigi's Mansion 3
(Nintendo Switch)
Luigi's Mansion was the perfect game to play during Halloween time! It's a mixture of spooky fun that is unlike than any of the other games on the list. You play as Luigi, Mario's cowardly brother, venturing through a haunted hotel to save his brother and friends. Player 2 controls Gooigi, a goo-like copy of Luigi who can slip through places Player 1 can't reach. The two of you traverse the 17 floors of the hotel vacuuming ghosts, collecting treasure and deciphering puzzles. Imagine the world of Mario meets Ghostbusters and you're not too far off. 
We loved this underdog story centered around Mario's lesser-known brother. It was a breath of fresh air to play a game that was from a similar game universe but was also so unique from your run of the mill Mario game. It also was a blast to shoot plungers at each other's heads.
We hope you try out a few of these co-op video games!
Well, there you have it, NC Eat and Play's list of recommended couch co-op games. These were our personal picks, and there are still a few we might add as we play them. Let us know if you try any out or if you have any to add to our list. We are always looking for something new to play together!