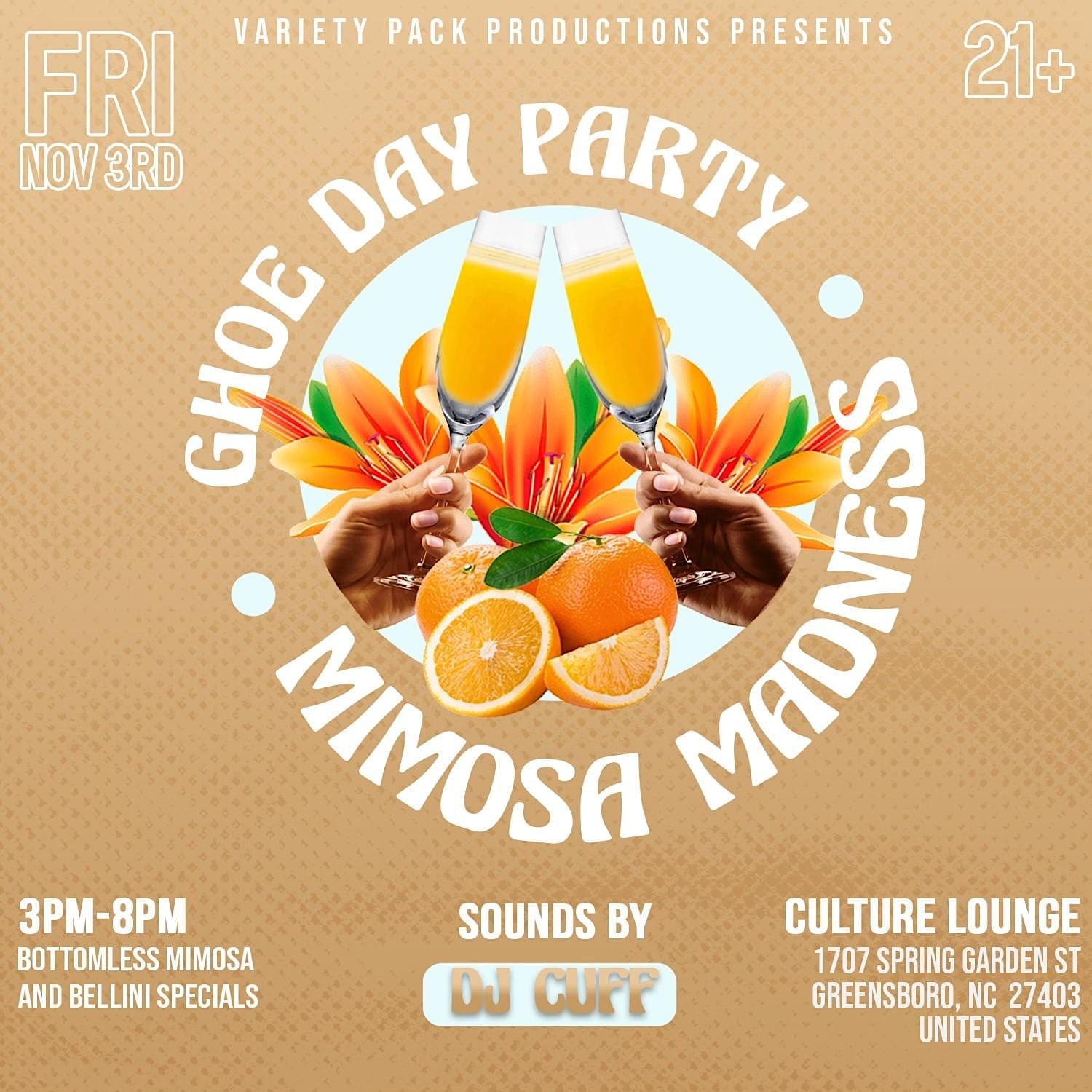 The LITTEST & BIGGEST indoor and outdoor patio event of the YEAR.
Mimosas anyone?
Join us for the BIGGEST day party of the year in celebration of THE GREATEST HOMECOMING ON EARTH! The goal of the day party is simple; to provide an astronomical experience for participants through phenomenal libations and a dynamic music that will be catered by thee DJ CUFF.
Date: Fri, Nov 3, 2023
Time: 3:00 PM (EDT)
Location: 1707 Spring Garden St, Greensboro, NC 27403
Sounds By: DJ CUFF
Dress Code: Impress… simple right? No slide/sandals, sweatpants, track/jogging suits.
Don't miss the LITTEST DAY PARTY of the year!
*DISCLAIMER: your purchase of tickets do NOT go towards or count as a purchase towards the drink and bottomless options. Your ticket is STRICTLY for entry into the event*