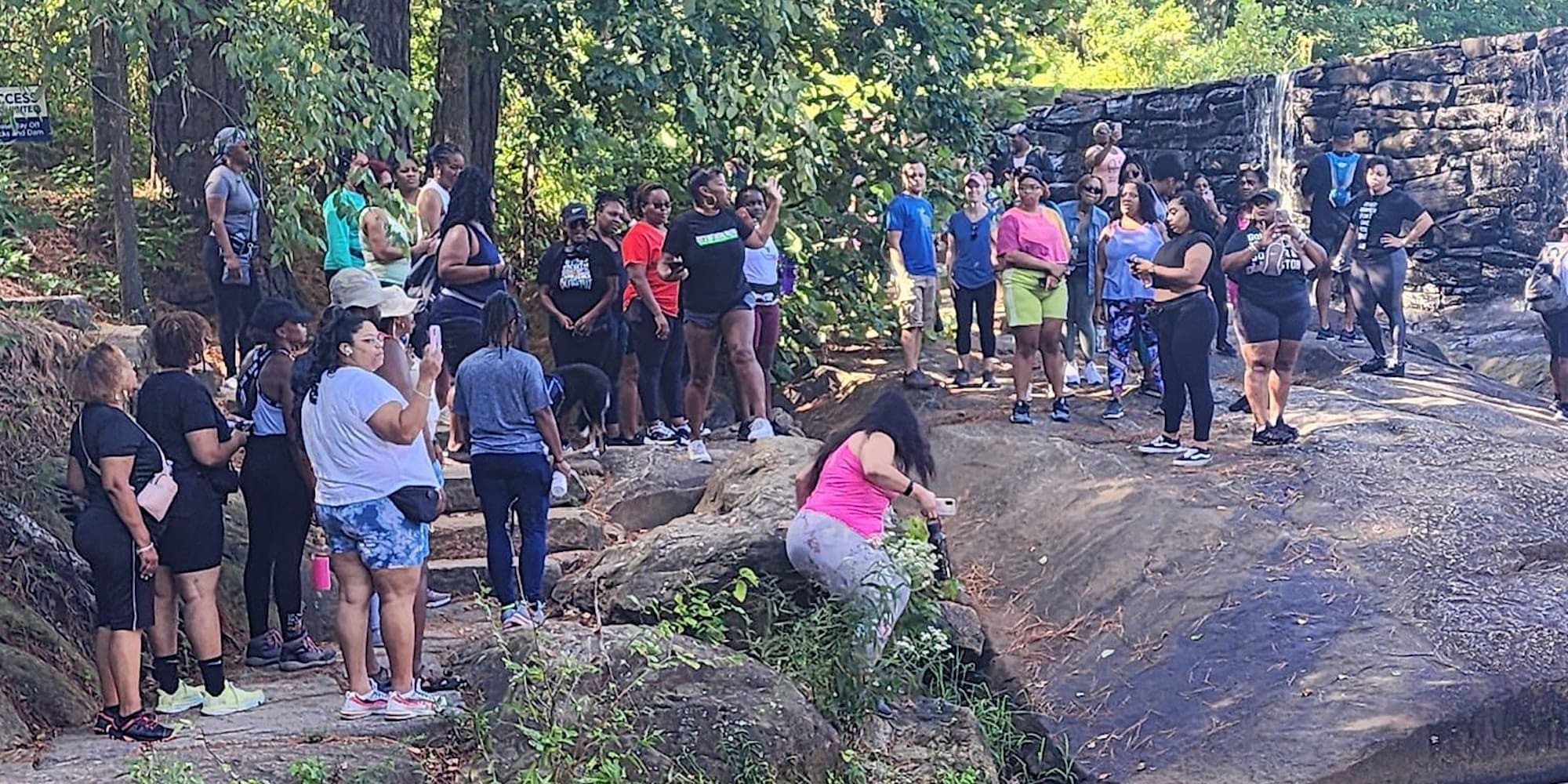 Let's hike AND get to get familiar with some historical landmarks in downtown Raleigh!
Check out our last hike! Please don't forget to tag us and use our hashtag #weareLGSR!
PLEASE ARRIVE EARLY!
We will start at the new FREEDOM PARK in downtown Raleigh. The hike route will take us to:
10am – 10:20am Start: FREEDOM PARK – Tour the park | take pics/group pic
NC Museum:
State Capitol
Black Main St
FREEDOM PARK
This hike will be about 2.5 miles round trip . I am accounting for the time we will take to tour the park and the NC Museum Garden
From my contact at Raleigh Parks: I do know that the parking lot at 101 N Wilmington St is free on the weekends on the next block over from the park – that's your best bet for central parking.
Also, the parking on the street is free on the weekend.
Our hikes are perfect opportunities to come out and meet your neighbors, get to know Raleigh, welcome newcomers to the city, and get some exercise and FREE vitamin D (sunshine.)
I'll see you then!
Come out! We are the most welcoming community on the planet! 🙂
We will be updating the exact location this week but it will be in the downtown area. I am going out this week to map out the route!
We will be walking at a 20 min pace.
We will be stopping for photo opps along the way!
WE BEGIN ON TIME! Early arrival is HIGHLY encouraged!
The hike leader will have on a LET'S GET SOCIAL RALEIGH tee!
PS – Join our FB Group for other events! Let's Get Social Raleigh
If you would like to preorder a tshirt, please feel free to purchase one in the ticket are or cashapp $LGSRaleigh and please send me an email or note with your size!