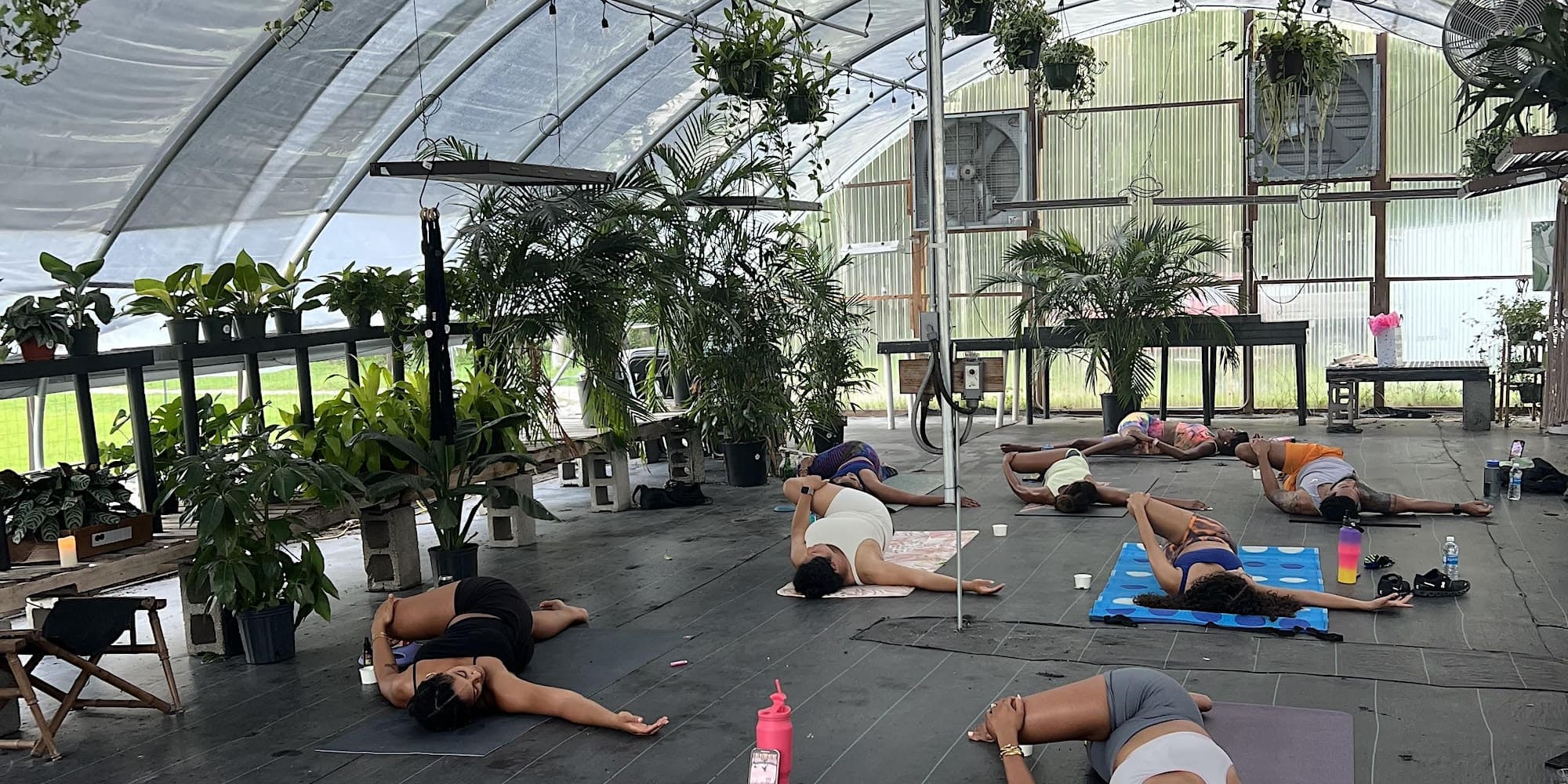 Inhale + Exhale: Herbal Yoga Flow in the Greenhouse
Join us as we continue our Yoga in the Greenhouse series ! A 60 minute Sound Bath Meditation with The Yoga Monarch in our houseplant greenhouse is the perfect way to spend an evening in the middle of the work week. This class includes Restorative yoga poses, guided mediation, and sound bathing.
Parking: Upon arriving, feel free to park next to the greenhouse! At the entrance, you'll see a gravel parking lot to your left, a shoppe to your right, and a greenhouse/ white shipping containers straightforward in the distance. Drive past the parking lot and shoppe, turn left towards the greenhouse, and park in front of the white shipping containers.
Please arrive 10-15min early.
We are offering rainforest/jungle vibes in our greenhouse! Please be prepared to flow in warm temperatures. We suggest bringing water, dressing for warm weather, a sweat towel, some bug spray, and BYOM (bring your own mat)!
Plants in the greenhouse will also be available for purchase.