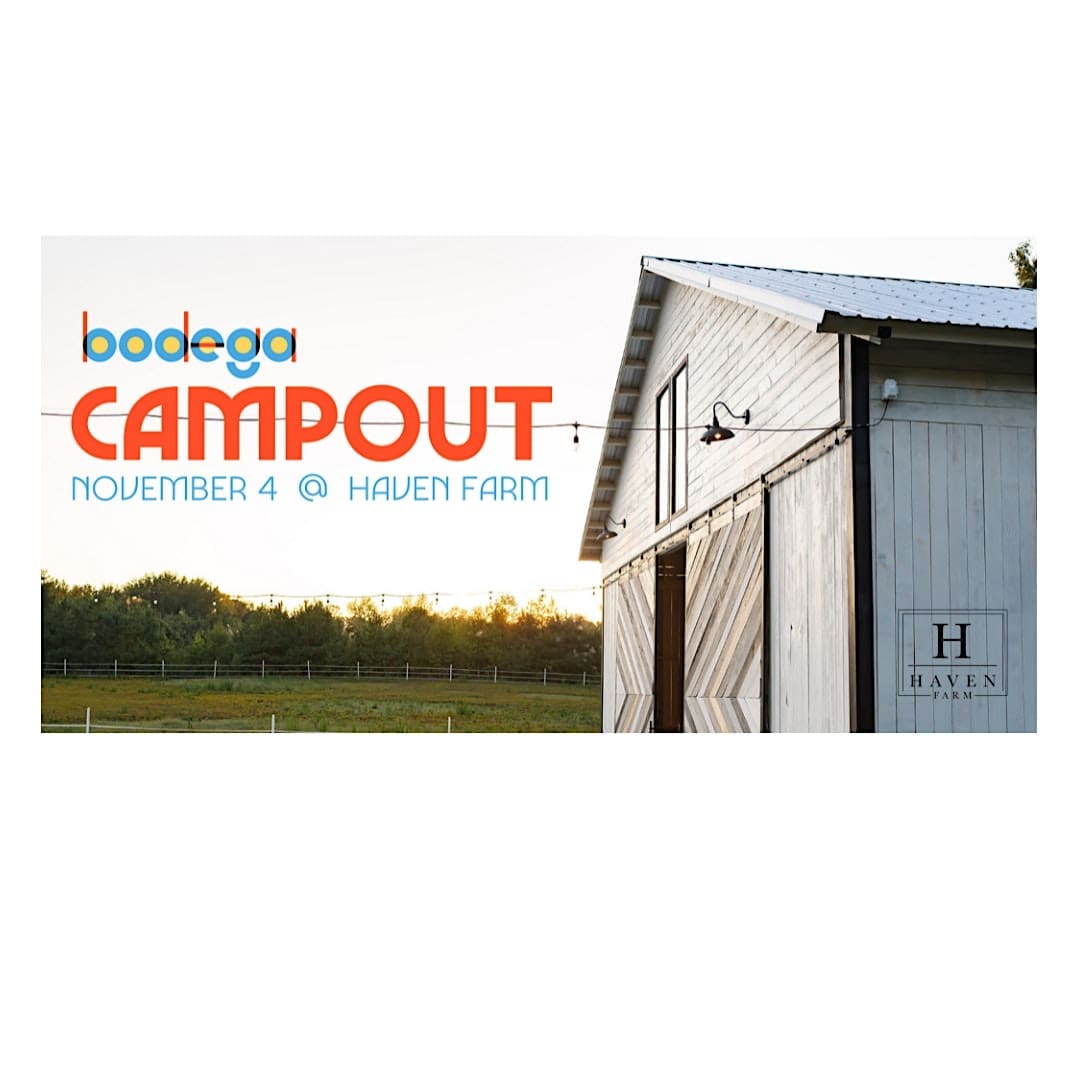 Haven Farm Presents: Campfire Sleepover hosted by Brookside Bodega
Enjoy a weekend of fun at Haven Farm as we celebrate the great outdoors! Hosted by Brookside Bodega, this fun filled sleepover includes lots of activities that are for the whole family!
Upon arrival, you will have time to check in, get your tent set up (B-Y-O-TENT!!), and settle in. At sunset, the fun commences with camp inspired activities, catered dinner provided by Brookside Bodega, S'mores and best of all, some quality family time! Once the fun settles, we all enjoy an evening camping under the stars. In the morning, enjoy the sunrise over the horse field along with a delicious catered breakfast by Brookside Bodega while enjoying some morning activities before check out!
ALL TICKETS include:
Dinner (Saturday Evening) provided by Brookside Bodega
Breakfast (Sunday Morning) by Brookside Bodega
Campfire S'mores
Family Friendly Activities
A percentage of proceeds will support the mission of The Great Raleigh Cleanup'