Free the Whales is a yearly Craft Beer Festival focusing on the best beers and brands from around the world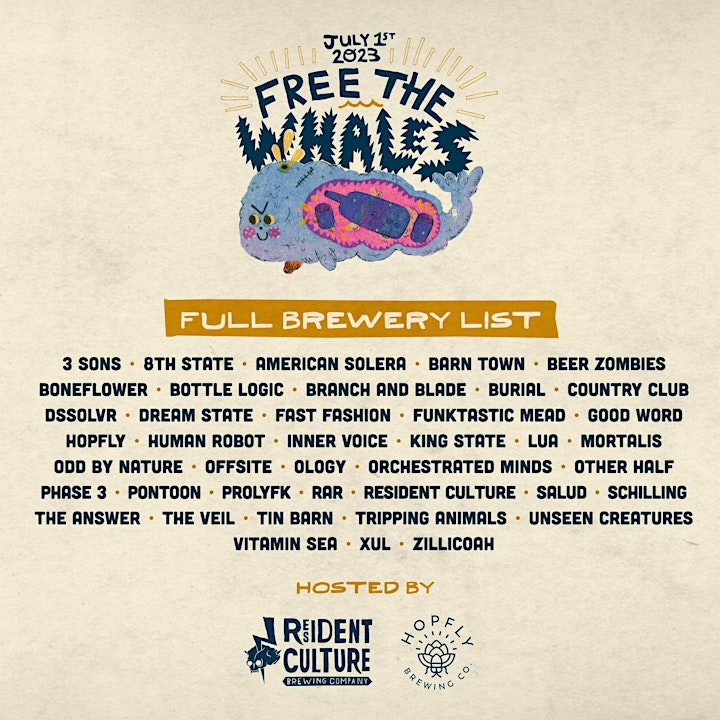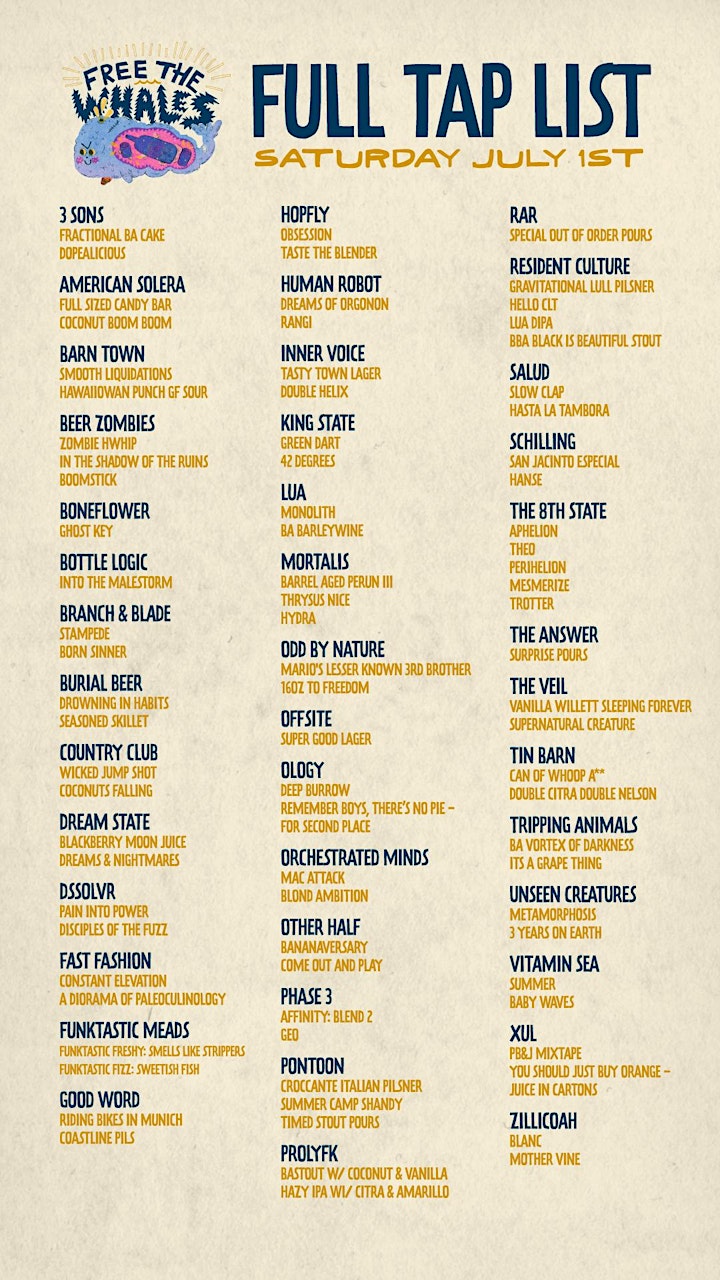 Free the Whales is a yearly Craft Beer Festival focusing on the best beers and brands from around the world
Free the Whales will be co-hosted by Resident Culture and Hopfly brewing.
There will be 40+ Breweries in attendance along with some of the best food vendors from all over.
Tickets include all you can drink beer from 12pm(VIP) or 1pm (GA) till 5pm as well as a custom festival glass.
Food Vendor List:
More to Come!