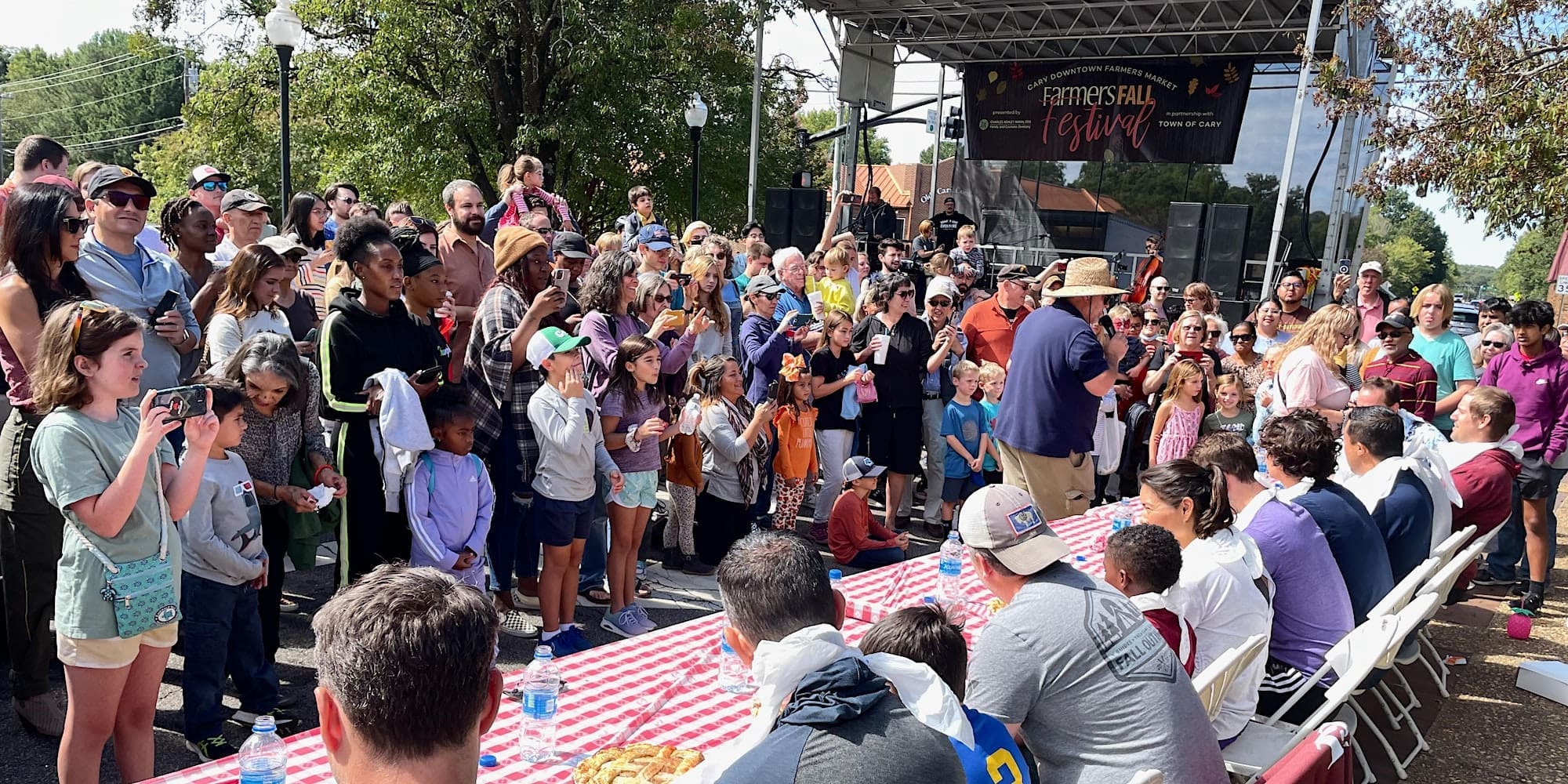 The Cary Downtown Farmers Markets annual festival includes local music, local foodtrucks, local farmers, local makers and a Childrens's area
The Farmers Fall Festival is the annual signature event for the Cary Downtown Farmers Market.
"It is so important to us because we not only showcase our amazing vendors to a much larger audience, we have additional crafters participate who share the same passion for locally handmade items. This event brings awareness to the community that there is a weekly farmers market in Cary. Proceeds of the Farmers Fall Festival go directly to the market which we use to sustain the market. Being a 501c3 non-profit we count on events like this to help us keep the market running." From Dan Pike, President of the Cary Downtown Farmers Market
This year the festival takes place in a new location on South Academy Street in anticipation of the Market's move when the Downtown Cary Park opens.
The Main Stage will feature fantastic Triangle musical groups throughout the day filling the streets with music.
Don't miss the Once in a Blue Moon Pie Eating Contest at noon during our band break in front of the main stage!
Local makers' booths will line Academy Street with items they make here in the Triangle. Not only will locally made sustainable crafts be for sale, but festival-goers can learn more about sustainable practices from booths with info about reducing waste, recycling, solar energy and composting.
A variety of food trucks and local brewers round out the offerings. We hear that Santa will pay Cary a visit while on his vacation! Look for him in the Children's Village.
We partner with the Town of Cary to produce the festival and our presenting sponsor is Dr Charles A Mann DDS.
Funds raised from this event, benefit the
Cary Downtown Farmers Market, a 501 (c) 3.