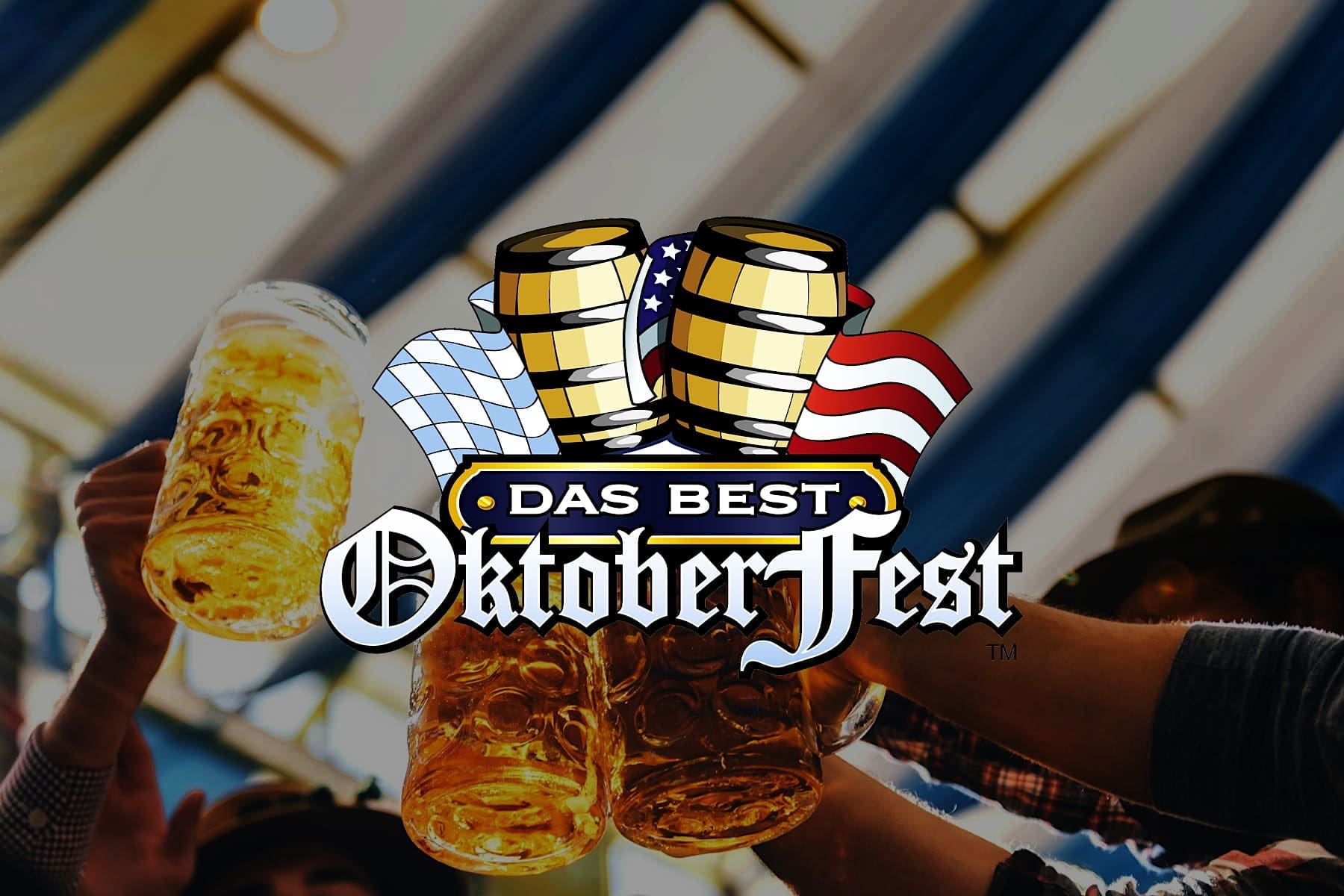 BIER IST WUNDERBAR!
…and so are you! At Charlotte's Original Das Best Oktoberfest – the theme is OOMPAH OOMPAH OOMPAH!!
ALL YOU CARE TO TASTE OVER 150 INTERNATIONAL, DOMESTIC AND LOCAL NORTHCAROLINA BEERS, DOMESTIC WINES and SCHNAPPS. All of your favorite craft beers and perfectly paired wines will be served to highlight the great Beer Hall theme.
VIP Ticket Experience. The VIP Tickets will be more exclusive. A VIP ticket offers guests 1 extra hour of drinking, VIP Washrooms, a reduced crowd, and a LARGER 16 ounce Souvenir PINT GLASS.
OOMPAH BANDS and LIVE MUSIC. There will be 2 STAGES. Listen to Live Rock & Party Music on the Main Stage and enjoy Authentic Oompah Bands on the Oompah Stage which will also feature all contests!
OTHER GREAT FOOD. There will be several brat concessionaires who will be offering the best sausages and German food along with food trucks and your festival faves! Enjoy all your favorites!! Food will be purchased a la carte.
BEER GAMES ARENA & GREAT CONTESTS! Cornhole, Masskrugstemmen (Beer Stein Holding Competition), and Fingerhakeln (Finger Wrestling Competition)! All contests will take place on the Oompah Stage. Prize $$ available for some contests!
SHOP. Browse Cool Art Exhibits and Craft Exhibits, Brewerania, Beer Accessories, Cigars, and more!
VIP Session Ticket – Valid 12PM – 5PM: This session ticket includes VIP Access 12 pm – 5 pm. Larger 16 oz Souvenir Pint Glass for All You Care To Taste Beers, Wines & Spirits, Specialty VIP beer tastings, VIP washrooms, 1 EXTRA HOUR of sampling, & live entertainment.
General Admission Ticket – Valid 1PM – 5PM: The General Admission ticket includes admission into the event from 1 pm – 5 pm, Souvenir pilsner, UNLIMITED ALL YOU CARE TO TASTE beer sampling, and live entertainment.
PLEASE NOTE:
All sales are FINAL and NON-REFUNDABLE. Please email Team@drinkeatrelax.com for alternative options.
Event is Rain or Shine.
Pets are not permitted to enter the event; this is for the safety and comfort of other attendees. Service animals excluded.
For Additional Information, Please Visit our Website!
https://charlotte.dasbestoktoberfest.com/
Interested in being Vendor?
Email: sales@drinkeatrelax.com